Were You Alive in August 1945?
Baby Boomer Trivia From August 1945: Hiroshima, The Kiss on V-J Day, Forever Amber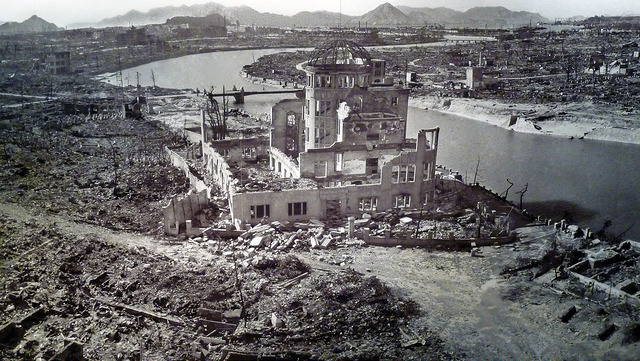 (Hiroshima Dome circa 1945 Photo: DozoDomo | Flickr Some rights reserved)
Senior citizens will remember that on August 6th 1945, the "Little Boy" atomic bomb was dropped on Hiroshima, Japan (above), by the United States; three days later on August 9th, the "Fat Man" atomic bomb was dropped on Nagasaki, Japan. Left, a domed exhibition center and government office in Hiroshima, Japan, stood out from the rubble of demolished buildings around it; this photo captures the devastation and desolation of the time. 
Right: If you are thinking of traveling to Japan and visiting Hiroshima, today that building is renamed the Hiroshima Peace Memorial (also called the Atomic Bomb Dome) – and is a pacifist symbol for seniors, baby boomers, and all ages. (Photo: Freedom II Andres | Flickr Some rights reserved)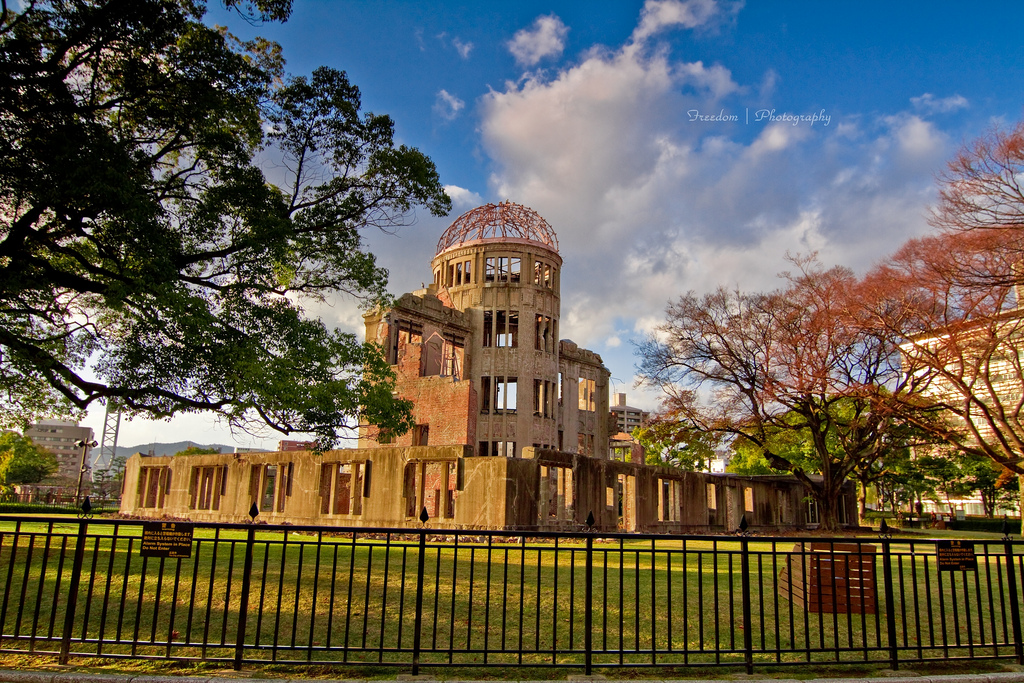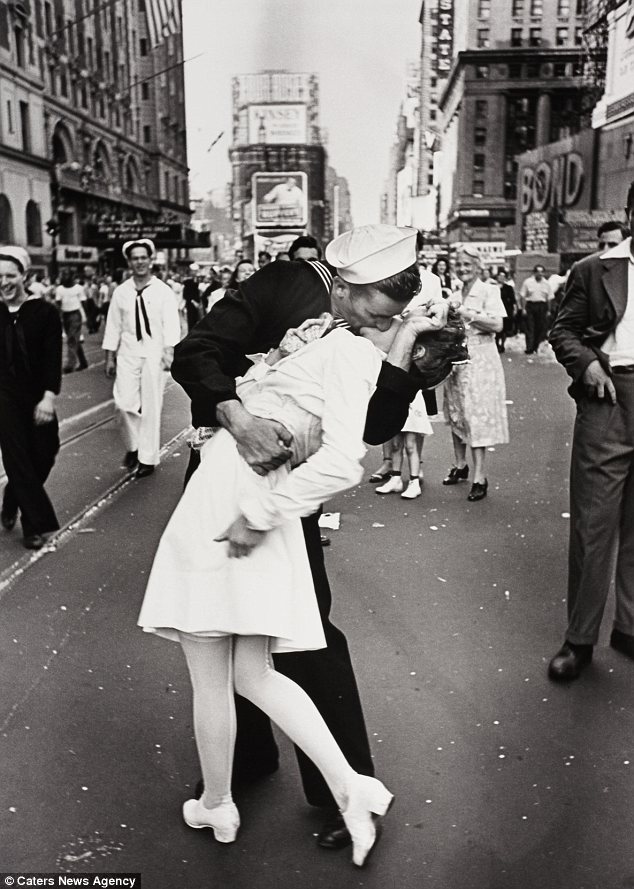 On V-J Day (Victory in Japan) August 14, 1945, Japan surrendered and ending Japanese fighting in World War II (WWII). V-J Day was celebrated around the world.
German-born American photojournalist Alfred Eisenstaedt's photograph of "The Kiss" in Times Square on V-J Day is an iconic photograph of a moment in time. Since then, numerous people have claimed to be the nurse and the sailor in the photo. Eisenstaedt lived to be a 96-year-old nonagenarian senior citizen and reknowned photographer.
Elsewhere in the news – the Soviets and the United States split Korea into North and South Korea. Jews from displaced person camps in World War II began illegally emigrating to Palestine, contravening British restrictions on Jewish immigration there.
The year's best-selling fictional novel Forever Amber (1944) by Kathleen Winsor is banned in Australia and fourteen U. S. States as "pornography", in August 1945 for references to sex, illegitimate pregnancy and abortion. Today it would seem tame to the grown-up baby boomer generation.
For more "Were You Alive in 1945?",
Were You Alive in January 1945?
Were You Alive in February 1945?
Were You Alive in September 1945?
Were You Alive in October 1945?
Were You Alive in November 1945?