September 9th Birthdays
If you were born on September 9th you share a celebrity birthday with these famous people: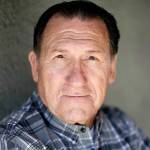 Art LaFleur is 78
American actor of TV (Hyperion Bay), movies (The Sandlot; Forever Young; Mr. Baseball; Man of the House; Trancers; City Heat; Field of Dreams; Air America; The Replacements; The Santa Clause 2 & 3), born September 9, 1943. (Art LaFleur Photo: Used by permission © StephanieLorenPhotography)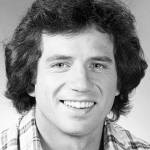 Tom Wopat is 70 (nee Thomas Steven Wopat)
American country music singer, actor of stage, TV (Luke Duke on The Dukes of Hazzard; Cybill; Hank Pelham on All My Children; Longmire; A Peaceable Kingdom) and movies (Bonneville; Jonah Hex; Main Street; Django Unchained) born September 9, 1951. (Tom Wopat 1979 Photo: CBS)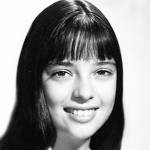 Angela Cartwright is 69
English-American actress of movies (The Sound of Music; Lad: A Dog; Beyond the Poseidon Adventure) & TV (Linda Williams on Make Room for Daddy / The Danny Thomas Show; Penny Robinson on Lost in Space), born September 9, 1952. (Angela Cartwright c. 1965-1968 Photo: Gabor "Gabi" Roma / CBS)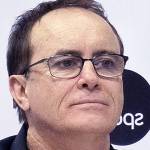 Jeffrey Combs is 67

American voice artist & character actor of stage, TV (The 4400; Star Trek: Deep Space Nine; Star Trek: Enterprise), and movies (Re-Animator films; Cellar Dweller; The Frighteners; Dead Man Walking; Trancers II; Love and a .45; Death Falls; Felony), born September 9, 1954. (Jeffrey Combs 2015 Photo: GabboT)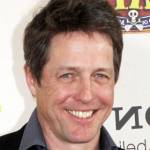 Hugh Grant is 601
British producer & actor of TV and movies (Bridget Jones's Diary films; About a Boy; Two Weeks Notice; Sense and Sensibility; Four Weddings and a Funeral; Notting Hill; Love Actually; Mickey Blue Eyes; Extreme Measures; Nine Months; Paddington 2), born September 9, 1960. (Hugh Grant 2012 Photo: Eva Rinaldi)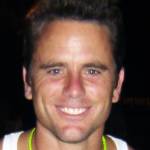 Charles Esten is 56 (nee Charles Esten Puskar III; "Chip" Esten)
American singer, host & actor of stage, TV (Deacon Claybourne on Nashville; Whose Line Is It Anyway?; Big Love; Party of Five; The Office; ER; Enlightened; Tell Me Your Secrets), and movies (The Postman; Thirteen Days), born September 9, 1965. (Charles Esten 2005 Photo: Jordon Kalilich at English Wikipedia)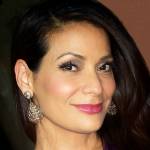 Constance Marie is 56 (nee Constance Maria Lopez)

American dancer & actress of stage, TV (Regina Vasquez on Switched at Birth; Angie on George Lopez; Nikki Alvarez on Santa Barbara; Dirty Dancing; American Family; Early Edition), and movies (Selena; Tortilla Soup; The Last Marshal), born September 9, 1965. (Constance Marie 2012 Photo: Richard Sandoval)
Brenda Epperson is 56
American singer-songwriter, hostess & actress of TV (Ashley Abbott Newman on The Young and the Restless; Crystal Harris on Passions; Actors Entertainment; G-d in Hollywood; The Rich & the Ruthless) and movies (Amore!; The Misery Brothers; Storybook; Bug Buster; Follow Your Heart; Vegas, City of Dreams; Promises Written in Water), born September 9, 1965. 
Michelle Johnson is 56
American actress of TV (The Love Boat; Melrose Place) and films (Blame It on Rio; Slipping Into Darkness; The Jigsaw Murders; Genuine Risk; Wishful Thinking; Driving Me Crazy; Far and Away; Death Becomes Her; Body Shot; Illicit Dreams; The Donor; Specimen, Moving Target; Inner Action; Revenge; Mickey), born September 9, 1965.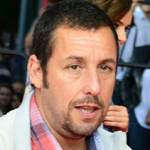 Adam Sandler is 55
American comedian, screenwriter, producer, & actor of TV (Saturday Night Live) and movies (Happy Gilmore; The Wedding Singer; Mr. Deeds; Big Daddy; The Waterboy; Billy Madison; Grown Ups; Spanglish), born September 9, 1966. (Adam Sandler 2014 Photo: Glyn Lowe Photoworks / Photo YourSpace)
Eric Stonestreet is 50
Emmy-winning American comedian & actor of TV (Cameron Tucker on Modern Family; CSI: Crime Scene Investigation; You're Not a Monster) and films (Father vs. Son; Identity Thief; The Loft; Ninja Cheerleaders; Bad Teacher), born September 9, 1971. (Eric Stonestreet 2010 Photo: Peabody Awards)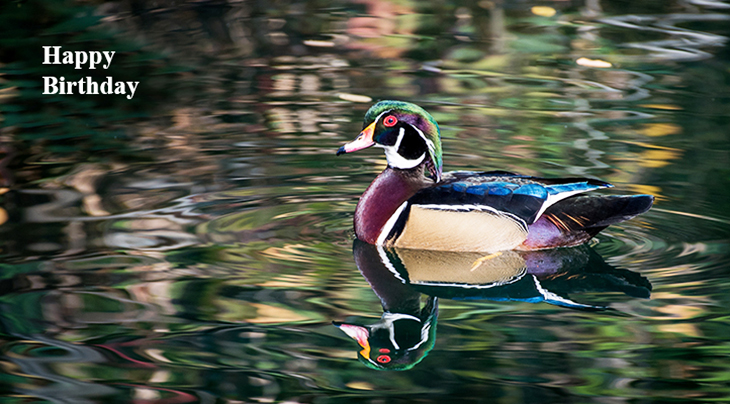 (Wild Duck Photo: Pro Image Photography via Unsplash)
Happy Birthday to everyone celebrating their birthday on September 9th!
Remember These September 9th Famous Birthdays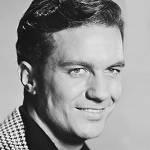 Cliff Robertson (nee Clifford Parker Robertson III)
Oscar-winning American actor of TV (Dr. Michael Ranson on Falcon Crest; Batman; Rod Brown of the Rocket Rangers) & movies (PT 109; Gidget; Charly; 633 Squadron; Picnic; Sunday in New York; Spider-Man films; The Interns; Man on a Swing; Three Days of the Condor; Midway; Masquerade) (born Sept. 9, 1923 – died Sept. 10, 2011; age 88). (Cliff Robertson 1960s Photo)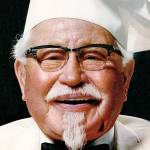 Colonel Sanders (nee Harland David Sanders)

American businessman, pioneering restaurateur (pressure-fried chicken, "secret recipe" of spices), brand ambassador and founder of the Kentucky Fried Chicken (KFC) fast food restaurant chain (born Sept. 9, 1890 – died Dec. 16, 1980; age 90). Colonel Sanders had acute leukemia and died of pneumonia. (Colonel Sanders 1966 Photo: Wishbook / Look Magazine)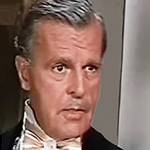 Neil Hamilton (nee James Neil Hamilton)
American actor of TV (Commissioner Gordon on Batman; General Hospital; The Frances Langford-Don Ameche Show) & films (Batman: The Movie; The Great Gatsby; Good Neighbor Sam; The Return of Dr. Fu Manchu; The White Rose) (born Sept. 9, 1899 – died  Sept. 24, 1984; age 85). Neil Hamilton died after an asthma attack. (Neil Hamilton 1961 The Little Shepherd of Kingdome Come)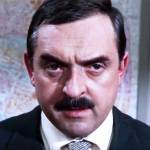 Jacques Marin
French character & voice-over actor of TV and movies (Gigot; Herbie Goes to Monte Carlo; Marathon Man; How to Steal a Million; Darling Lili; The Enemy General; The Roots of Heaven; The Big Gamble; The Lost Command; The Night of the Following Day; The Roots of Heaven; Crack in the Mirror) (born Sept. 9, 1919 – died Jan. 10, 2001; age 81). (Jacques Marin 1961 Charade)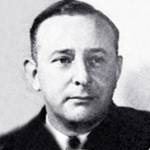 Arthur Freed (nee Arthur Grossman)
Academy Award-winning Songwriter's Hall of Fame (Singin' in the Rain) American film producer (Show Boat; Brigadoon; Gigi; Silk Stockings; Ziegfeld Follies; An American in Paris; Cabin in the Sky; Meet Me in St. Louis; The Band Wagon; Till the Clouds Roll By; Easter Parade; Kismet; Silk Stockings) (born Sept. 9, 1894 – died Apr. 12, 1973; age 78). (Arthur Freed c. 1954 Photo: Photofest)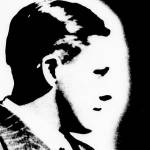 James Hilton
Oscar-winning British screenwriter (Mrs. Miniver; Forever and a Day; Foreign Correspondent; We Are Not Alone; Camille) and best-selling novelist (Goodbye, Mr. Chips; Lost Horizon; Random Harvest; So Well Remembered; And Now Goodbye; Rage in Heaven) (born Sept. 9, 1900 – died Dec. 20, 1954; age 54). James Hilton died of liver cancer. (James Hilton 1939: The Evening Star)
Phyllis A. Whitney

Japanese-American young adult mystery writer (The Mystery of the Hidden Hand), romantic suspense & mystery novelist (Spindrift; The Golden Unicorn; Emerald; The Stone Bull; Poinciana; Rainsong; The Trembling Hills; Hunter's Green) (born Sept. 9, 1903 – died July 17, 2008; age 104). Phyllis A. Whitney died of pneumonia. (Phyllis A. Whitney Books Photo: © 50+ World)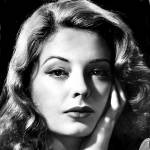 Jane Greer (nee Bettejane Greer)
American singer & actress of TV (Twin Peaks; Falcon Crest; Zane Grey Theater) and movies (The Big Steal; Dick Tracy; You're in the Navy Now; The Bamboo Blonde; The Prisoner of Zenda; Sunset Pass; Station West; You for Me; Sinbad, the Sailor; The Falcon's Alibi; The Clown) (born Sept. 9, 1924 – died Aug. 24, 2001; age 76). Jane Greer died of cancer. (Jane Greer 1947 Out of the Past)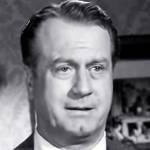 James Seay
American actor of TV (Fury; The Life and Legend of Wyatt Earp; Death Valley Days; The Andy Griffith Show; Tales of Wells Fargo; The F.B.I.; Lassie; The Fugitive; Perry Mason) & films (Mr. Celebrity; Street of Darkness; Close to My Heart; Jack McCall, Desperado; The Way of All Flesh; The Face Behind The Mask) (born Sept. 9, 1914 – died Oct. 10, 1992; age 78). (James Seay 1960 Tombstone Territory)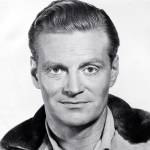 Richard Webb (nee John Richard Webb)
American actor of radio, TV (Don Jagger on Border Patrol; Captain Midnight; Daniel Boone; Lassie), and films (The Phantom Stagecoach; Distant Drums; The Nebraskan; Carson City; This Woman is Dangerous; Out of the Past; Sands of Iwo Jima) (born Sept. 9, 1915 – died June 10, 1993; age 77). Richard Webb died by suicide (gunshot). (Richard Webb 1954 Photo: CBS Television)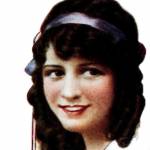 Marguerite Snow
American actress of silent movies (East Lynne; Little Old New York; Lorna Doone; Back to Nature; The Woman in Room 13; The Railroad Builder; In the Chorus; The First Law; Chalk Marks; Lavender and Old Lace; Felix O'Day; The Great Shadow; Rouge and Riches; Broadway Jones) (born Sept. 9, 1889 – died Feb. 17, 1958; age 68). (Marguerite Snow 1916 Sempre Giovine Ad)
*Images are public domain or Creative Commons licensed & sourced via Wikimedia Commons, Vimeo, or Flickr, unless otherwise noted*