September 9th Birthdays
If you were born on September 9th you share a birthday with these famous people: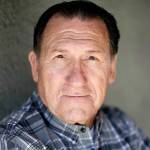 Art LaFleur is 77
American actor of TV (Hyperion Bay), movies (The Sandlot; Forever Young; Mr. Baseball; Man of the House; Trancers; City Heat; Field of Dreams; Air America; The Replacements; The Santa Clause 2 & 3), born September 9, 1943. (Art LaFleur Photo: Used by permission © StephanieLorenPhotography)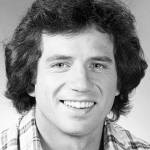 Tom Wopat is 69 (nee Thomas Steven Wopat)
American country music singer, actor of stage, TV (Luke Duke on The Dukes of Hazzard; Cybill; Hank Pelham on All My Children; Longmire; A Peaceable Kingdom) and movies (Bonneville; Jonah Hex; Main Street; Django Unchained) born September 9, 1951. (Tom Wopat 1979 Photo: CBS)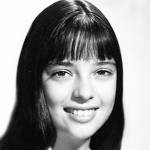 Angela Cartwright is 68
English-American actress of movies (The Sound of Music; Lad: A Dog; Beyond the Poseidon Adventure) & TV (Linda Williams on Make Room for Daddy; Penny Robinson on Lost in Space), born September 9, 1952. (Angela Cartwright c. 1965-1968 Photo: Gabor "Gabi" Roma / CBS)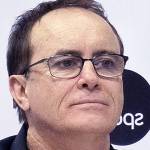 Jeffrey Combs is 66

American voice artist & character actor of stage, TV (The 4400; Star Trek: Deep Space Nine; Star Trek: Enterprise), and movies (Re-Animator films; Cellar Dweller; The Frighteners; Dead Man Walking; Trancers II; Love and a .45; Death Falls; Felony), born September 9, 1954. (Jeffrey Combs 2015 Photo: GabboT)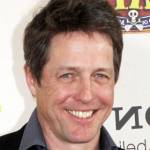 Hugh Grant is 60
British producer & actor of TV and movies (Bridget Jones's Diary films; About a Boy; Two Weeks Notice; Sense and Sensibility; Four Weddings and a Funeral; Notting Hill; Love Actually; Mickey Blue Eyes; Extreme Measures; Nine Months; Paddington 2), born September 9, 1960. (Hugh Grant 2012 Photo: Eva Rinaldi)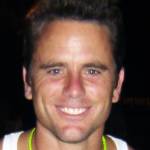 Charles Esten is 55 (nee Charles Esten Puskar III; "Chip" Esten)
American singer, host & actor of stage, TV (Deacon Claybourne on Nashville; Whose Line Is It Anyway?; Big Love; Party of Five; The Office; ER; Enlightened; Tell Me Your Secrets), and movies (The Postman; Thirteen Days), born September 9, 1965. (Charles Esten 2005 Photo: Jordon Kalilich at English Wikipedia)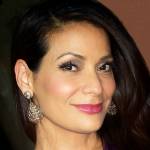 Constance Marie is 55 (nee Constance Maria Lopez)

American dancer & actress of stage, TV (Regina Vasquez on Switched at Birth; Angie on George Lopez; Nikki Alvarez on Santa Barbara; Dirty Dancing; American Family; Early Edition), and movies (Selena; Tortilla Soup; The Last Marshal), born September 9, 1965. (Constance Marie 2012 Photo: Richard Sandoval)
Brenda Epperson is 55
American singer-songwriter, hostess & actress of TV (Ashley Abbott Newman on The Young and the Restless; Crystal Harris on Passions; Actors Entertainment; G-d in Hollywood; The Rich & the Ruthless) and movies (Amore!; The Misery Brothers; Storybook; Bug Buster; Follow Your Heart; Vegas, City of Dreams; Promises Written in Water), born September 9, 1965. 
Michelle Johnson is 55
American actress of TV (The Love Boat; Melrose Place) and films (Blame It on Rio; Slipping Into Darkness; The Jigsaw Murders; Genuine Risk; Wishful Thinking; Driving Me Crazy; Far and Away; Death Becomes Her; Body Shot; Illicit Dreams; The Donor; Specimen, Moving Target; Inner Action; Revenge; Mickey), born September 9, 1965.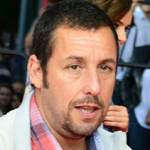 Adam Sandler is 54
American comedian, screenwriter, producer, & actor of TV (Saturday Night Live) and movies (Happy Gilmore; The Wedding Singer; Mr. Deeds; Big Daddy; The Waterboy; Billy Madison; Grown Ups; Spanglish), born September 9, 1966. (Adam Sandler 2014 Photo: Glyn Lowe Photoworks / Photo YourSpace)
Eric Stonestreet is 49
Emmy Award-winning American stand-up comedian, character and voice-over actor of TV (Cameron Tucker on Modern Family; CSI: Crime Scene Investigation; You're Not a Monster) and films (Father vs. Son; Identity Thief; The Loft; Ninja Cheerleaders; Bad Teacher), born September 9, 1971. (Eric Stonestreet 2010 Photo: Peabody Awards)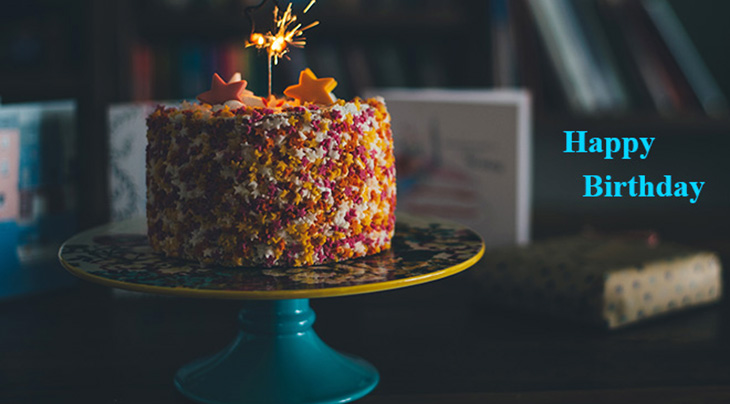 (Birthday Cake and Candle Photo: Annie Spratt via Unsplash)
Happy Birthday to everyone celebrating their birthday on September 9th!
And remembering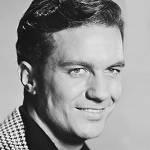 Cliff Robertson (nee Clifford Parker Robertson III)
Academy Award-winning American actor of TV (Falcon Crest; Batman) & movies (PT 109; Gidget; Charly; 633 Squadron; Picnic; Sunday in New York; Spider-Man films; The Interns; Man on a Swing; Three Days of the Condor; Midway; Masquerade) (born Sept. 9, 1923 – died Sept. 10, 2011; age 88). Cliff Robertson died of natural causes. (Cliff Robertson 1960s Photo)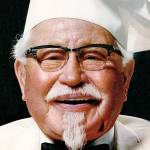 Colonel Sanders (nee Harland David Sanders)

American businessman, pioneering restauranteur (pressure-fried chicken, "secret recipe" of spices), brand ambassador and founder of the Kentucky Fried Chicken (KFC) fast food restaurant chain (born Sept. 9, 1890 – died Dec. 16, 1980; age 90). Colonel Sanders had acute leukemia and died of pneumonia. (Colonel Sanders 1966 Photo: Wishbook / Look Magazine)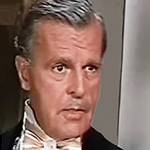 Neil Hamilton (nee James Neil Hamilton)
American actor of stage, TV (Commissioner Gordon on Batman; General Hospital; The Frances Langford-Don Ameche Show) and movies (Batman: The Movie; Good Neighbor Sam; The Great Gatsby; The Return of Dr. Fu Manchu) (born Sept. 9, 1899 – died  Sept. 24, 1984; age 85). Neil Hamilton died after an asthma attack. (Neil Hamilton 1961 The Little Shepherd of Kingdome Come)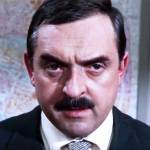 Jacques Marin
French character & voice-over actor of TV and movies (Gigot; Herbie Goes to Monte Carlo; Marathon Man; How to Steal a Million; Darling Lili; The Enemy General; The Roots of Heaven; The Big Gamble; The Lost Command; The Night of the Following Day) (born Sept. 9, 1919 – died Jan. 10, 2001; age 81). Cause of death for Jacques Marin is unknown. (Jacques Marin 1961 Charade)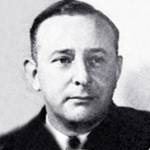 Arthur Freed (nee Arthur Grossman)
Academy Award-winning Songwriter's Hall of Fame (Singin' in the Rain) American film producer (Show Boat; Brigadoon; Gigi; Silk Stockings; An American in Paris; Cabin in the Sky; Meet Me in St. Louis; Ziegfeld Follies; Till the Clouds Roll By) (born Sept. 9, 1894 – died Apr. 12, 1973; age 78). Cause of death for Arthur Freed is unknown. (Arthur Freed c. 1954 Photo: Photofest)
James Hilton
Academy Award-winning British screenwriter (Mrs. Miniver; Forever and a Day; Foreign Correspondent; We Are Not Alone; Camille) and best-selling novelist (Goodbye, Mr. Chips; Lost Horizon; Random Harvest; So Well Remembered; And Now Goodbye) (born Sept. 9, 1900 – died Dec. 20, 1954; age 54). James Hilton died of liver cancer. (Goodbye, Mr. Chips 1939 Trailer)
Phyllis A. Whitney

Japanese-American young adult mystery writer (The Mystery of the Hidden Hand), romantic suspense & mystery novelist (Spindrift; The Golden Unicorn; Emerald; The Stone Bull; Poinciana; Rainsong; The Trembling Hills; Hunter's Green) (born Sept. 9, 1903 – died July 17, 2008; age 104). Phyllis A. Whitney died of pneumonia. (Phyllis A. Whitney Books Photo: © 50+ World)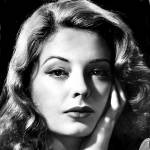 Jane Greer (nee Bettejane Greer)
American singer & actress of TV (Twin Peaks; Falcon Crest; Zane Grey Theater) and movies (The Big Steal; Dick Tracy; You're in the Navy Now; The Bamboo Blonde; The Prisoner of Zenda; Sunset Pass; Station West; You for Me; Sinbad, the Sailor; The Falcon's Alibi; The Clown) (born Sept. 9, 1924 – died Aug. 24, 2001; age 76). Jane Greer died of cancer. (Jane Greer 1947 Out of the Past)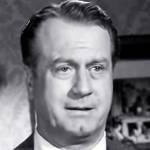 James Seay
American actor of TV (Fury; The Life and Legend of Wyatt Earp; Death Valley Days; The Andy Griffith Show; Tales of Wells Fargo; The F.B.I.; Lassie; The Fugitive; Perry Mason) and films (Mr. Celebrity; Street of Darkness; Close to My Heart; Jack McCall, Desperado) (born Sept. 9, 1914 – died Oct. 10, 1992; age 78). Cause of death for James Seay is unknown. (James Seay 1960 Tombstone Territory)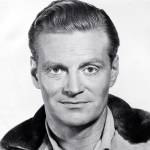 Richard Webb (nee John Richard Webb)
American actor of radio, TV (Don Jagger on Border Patrol; Captain Midnight; Daniel Boone; Lassie), and films (The Phantom Stagecoach; Distant Drums; The Nebraskan; Carson City; This Woman is Dangerous; Out of the Past; Sands of Iwo Jima) (born Sept. 9, 1915 – died June 10, 1993; age 77). Richard Webb died by suicide (gunshot). (Richard Webb 1954 Photo: CBS Television)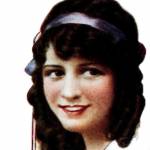 Marguerite Snow
American actress of silent movies (East Lynne; Little Old New York; Lorna Doone; Back to Nature; The Woman in Room 13; The Railroad Builder; In the Chorus; The First Law; Chalk Marks; Lavender and Old Lace; Felix O'Day; The Great Shadow; Rouge and Riches; Broadway Jones) (born Sept. 9, 1889 – died Feb. 17, 1958; age 68). (Marguerite Snow 1916 Sempre Giovine Ad)
*Images are public domain or Creative Commons licensed & sourced via Wikimedia Commons, Vimeo, or Flickr, unless otherwise noted*