History Fix From July 1946
Baby Boomer Trivia From July 1946: Sam Snead Wins 75th Open; Spock's Baby Book; 44 Dachau SS Sentenced to Death

Sam Snead Wins 75th Open Championship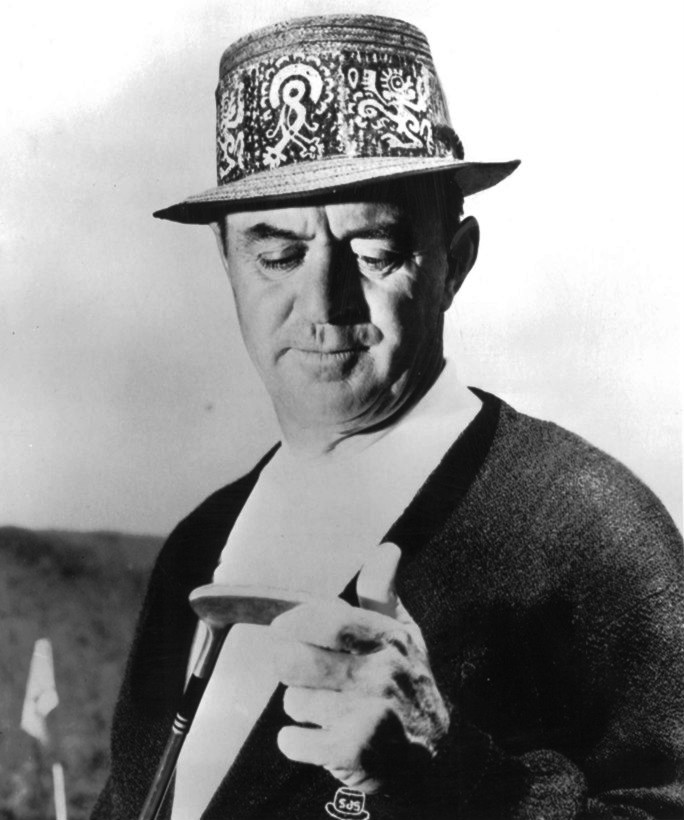 (Sam Snead c.1967 Photo: ABC TV)
American golfer Sam Snead won the 75th Open Championship on the historic "birthplace of golf" Old Course at St. Andrews, in Scotland on July 5, 1946. Due to World War II, this was the first Open golf championship held since 1939. This win was Sam Snead's only Open Championship golf title, although it was his second attempt (the first was in 1937). 
A former caddy from the age of 7, Sam Snead turned pro in 1934 and had been on the PGA Tour since 1936. After taking a break from golf while serving in the U.S. Navy from 1942-1944 as an athletic specialist during WWII, Snead had a stellar year in 1945 and again in 1946, accumulating 6 major wins each of those years. In addition to the Open Championship (1946), Sam Snead also won the World Championship of Golf (1946).
Dr. Spock's Baby and Child Care is Published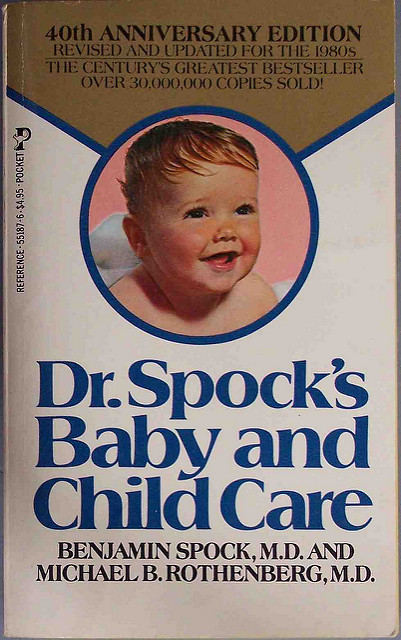 (Dr. Spock's Baby and Child Care Photo: Chris Drumm)
With assistance by way of research and writing from his first wife Jane Cheney Spock, pediatrician Dr. Benjamin Spock's The Common Sense Book of Baby and Child Care was published in July 1946 and influenced the parents of the baby boomers and future generations.
During it's first 52 years of publication it was a best-seller. Baby and Child Care has been updated and re-published 9 times, in 49 languages, since it's first edition back in 1946; most recently, in 2012.
Spock's encouragement to  parents to view children as individuals, to be flexible and not to withhold affection, led detractors to claim he fostered the era of permissiveness and expectation of instant gratification that encourage the youth of the day to protest the Vietnam War (Spock himself was an anti-Vietnam War activist).
Dr. Benjamin Spock married second wife Mary Morgan Spock, 40 years his junior. Spock credited Mary with restoring his youthful health and vigor; he adopted her lifestyle, which included a macrobiotic diet, yoga, meditation. By 1991, now an octogenarian senior citizen, Dr. Spock, whose health had deteriorated in recent years, had been unable to walk without help before he switched to a vegan diet (all plants). He subsequently regained his health and advocated a vegan diet in future editions of Baby and Child Care as a way to reduce the risk of developing obesity, heart disease, high blood pressure, some cancers, and diabetes. Benjamin Spock was a 94-year-old nonagenarian senior  when he died in March 1998. 
Below, Martin Luther King, and Monsignor Rice of Pittsburgh, march in the Solidarity Day Parade on April 15, 1967.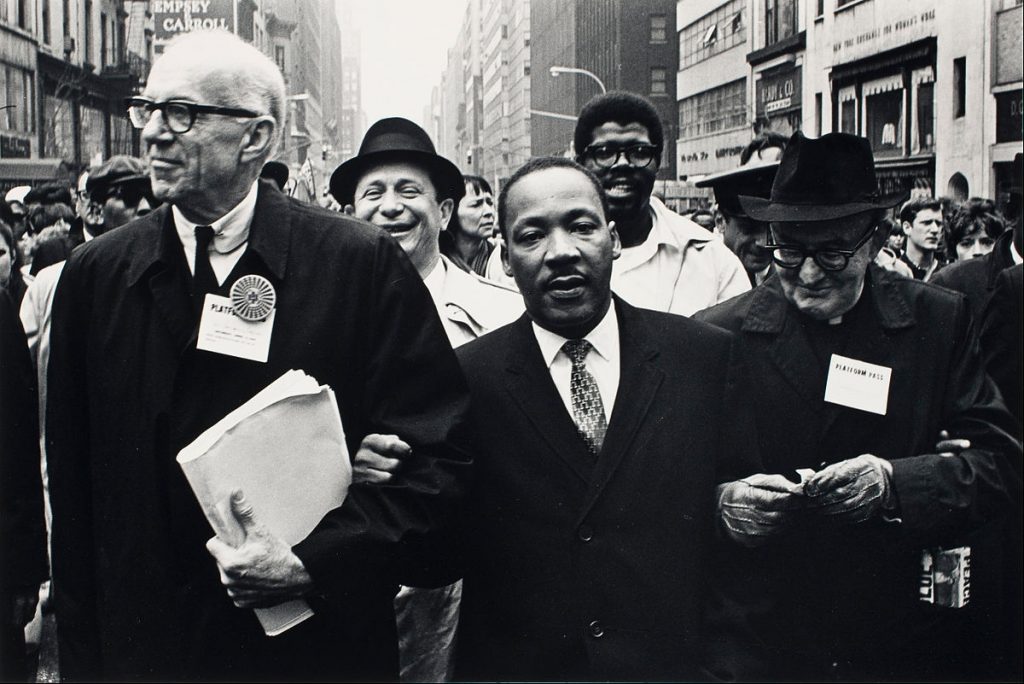 (Photo: Benedict J. Fernandez / George Eastman House)
In 1976 after 49 years of marriage, newly divorced (after 40 years of marriage) 73-year-old septuagenarian senior citizen
44 Dachau SS Officers & Soldiers Sentenced to Death
The U.S. Army Tribunal for the Malmedy Massacre, which took place in Belgium during the Battle of the Bulge in World War II, resulted in the prosecution of 73 Waffen-SS soldiers (20 officers and 53 enlisted men) accused of killing American POW's.  On July 16, 1946 all the defendants were found guilty of their respective charges.
According to Military Justice: The U.S. Army War Crimes Trials in Germany, after two months of court presentations, the Dachau war crimes tribunal took less than 3 hours to reach a guilty verdict. 44 defendants were sentenced to death, 22 to life in prison, and the rest to prison terms from 10-20 years.
*Images are public domain or Creative Commons licensed & sourced via Wikimedia Commons, Vimeo, or Flickr, unless otherwise noted*