January 9th Birthdays
If you were born on this day January 9th you share a celebrity birthday with these famous people: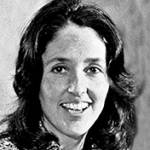 Joan Baez is 82
Rock and Roll Hall of Fame American activist, musician, and folk singer-songwriter (The Night They Drove Old Dixie Down; Farewell Angelina; Diamonds and Rust; Forever Young; Donna Donna; 500 Miles; Silver Dagger; De Colores) born January 9, 1941. (Joan Baez 1963 Photo: U.S. Information Agency)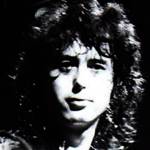 Jimmy Page is 79 (nee James Patrick Page)
Grammy Award-winning English guitarist, composer and songwriter for Rock & Roll Hall of Fame bands The Yardbirds, and Led Zeppelin (Stairway to Heaven; Communication Breakdown; Whole Lotta Love; Immigrant Song; Black Dog), born January 9, 1944. (Jimmy Page 1970s Photo: Dina Regine)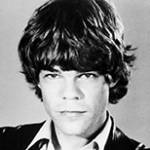 David Johansen is 73 (aka Buster Poindexter; ex of Kate Simon)
American singer & songwriter for The New York Dolls and as Buster Poindexter (Hot Hot Hot), performer & actor of TV (Saturday Night Live), movies (Married to the Mob; Scrooged), and radio (David Johansen's Mansion of Fun), born January 9, 1950. (David Johansen 1984 Nickelodeon Photo)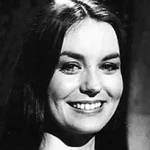 Crystal Gayle is 72 (nee Brenda Gail Webb; sister of Loretta Lynn)
Grammy Award-winning country music singer-songwriter (Don't It Make My Brown Eyes Blue; Talking in Your Sleep; Half the Way; I've Cried the Blue Right Out of My Eyes; I'll Get Over You; You and I) born January 9, 1951. (Crystal Gayle 2007 Photo: Charles Lochet FranceClm72 at en.wikipedia)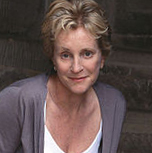 Philippa Gregory is 69
RoNA Award-winning British Kenyan musician, historical fiction novelist & historical romance author (Wideacre;, Meridon; The Favored Child; The Other Boleyn Girl; The Last Tudor; Meridon; The White Queen; Tidelands; The King's Curse), born January 9, 1954. (Philippa Gregory: Bazar Publishing)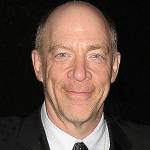 J. K. Simmons is 68 (nee Jonathan Kimble Simmons)
American actor of TV (The Closer; Oz; Law & Order: Special Victims Unit; Veronica Mars; Goliath) and movies (The Mexican; Spider-Man films; Hidalgo; Juno; The Lady Killers; The Jackal; Autumn in New York; Burn After Reading; The Words; Whiplash), born January 9, 1955. (J. K. Simmons 2009 Photo)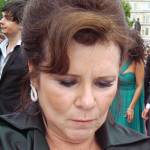 Imelda Staunton is 67 (married Jim Carter)
English actress of stage, TV, and movies (Freedom Writers; Harry Potter and the Order of the Phoenix; Much Ado About Nothing; Sense and Sensibility; Shakespeare in Love; Vera Drake; Nanny McPhee; Bright Young Things), born January 9, 1956. (Imelda Staunton 2011 Photo: Manon PRESNE)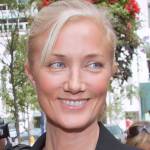 Joely Richardson is 58 (daughter of Tony Richardson & Vanessa Redgrave)
English actress of TV (Nip/Tuck; The Tudors) & films (101 Dalmatians; Shining Through; The Girl With the Dragon Tattoo; King Ralph; The Patriot; The Affair of the Necklace; Maybe Baby; Snowden), born January 9, 1965. Sister of Natasha Richardson; ex of Tim Bevan. (Joely Richardson 2011: Gordon Correll)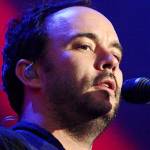 Dave Matthews is 56 (nee David John Matthews)
South African-American guitarist, actor (Just Go With It; Lake City), songwriter, and lead singer for the Dave Matthews Band (Too Much; Don't Drink the Water; Crush; Ant's Marching; Crash into Me; So Much to Say; Funny the Way it Is), born January 9, 1967. (Dave Matthews 2009 Photo: Moses)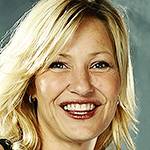 Joey Lauren Adams is 55
American actress of films (Chasing Amy; Michael; Big Daddy; All the Birds Have Flown South; Dazed and Confused; The Break-Up) & TV (Mona Mullins on Top of the Heap; Second Noah; United States of Tara; Switched at Birth; Still the King), born January 9, 1968. (Joey Lauren Adams 2015: Florida Supercon)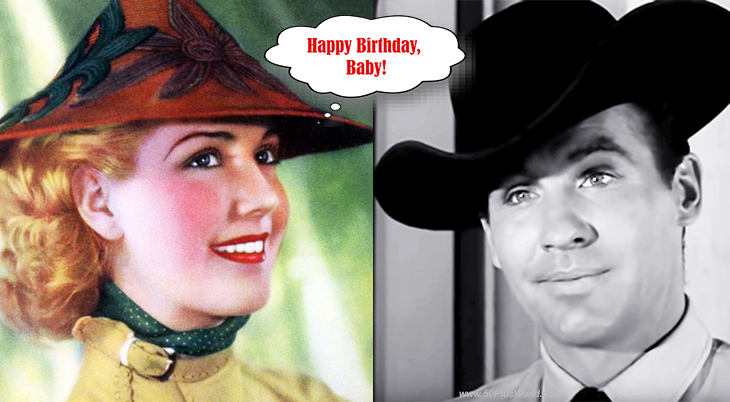 (Anita Louise 1933 | Pat Conway 1958 Tombstone Territory)
Happy Birthday to everyone celebrating their birthday on January 9th!
Remember These January 9th Famous Birthdays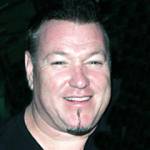 Steve Harwell
American musician, lead singer of Smash Mouth (Walkin' on the Sun; All Star; Why Can't We Be Friends; Then the Morning Comes; I'm a Believer; Can't Get Enough of You, Baby; You Are My Number One; Story of My Life; The Fonz; Pacific Coast Party; So Insane; Waste) (born Jan. 9, 1967 – died Sept. 4, 2023; age 56). Steve Harwell died of liver failure. (Steve Harwell 2013: Eva Rinaldi)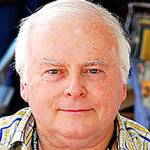 Stuart Woods
American mystery author and thriller novelist (Chiefs & Will Lee series; New York Dead, Swimming to Catalina & Stone Barrington series; Orchid Beach & Holly Barker series; Sante Fe Rules & Ed Eagle series; White Cargo; Palindrome; Under the Lake; Dead Eyes; Severe Clear; Unnatural Acts) (born Jan. 9, 1938 – died July 22, 2022; age 84. (Stuart Woods 2008 Photo: Mark Coggins)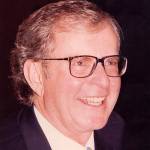 Wilbur Smith

South African historical and modern adventure novelist (Hungry as the Sea; Birds of Prey & Courtney series; A Falcon Flies & Ballantyne series; River God, The Seventh Scroll & Ancient Egypt series; Cry Wolf; Elephant Song; The Dark of the Sun; Assegai; Shout at the Devil; The Sunbird) (born Jan. 9, 1933 – died Nov. 13, 2021; age 88). (Wilbur Smith 2007 Photo: Jim Davies)
Anne Rivers Siddons (nee Sybil Anne Rivers)
American civil rights activist, editor, journalist (Atlanta Magazine), and Southern fiction author (The House Next Door, Peachtree Road, Downtown, Low Country, Burnt Mountain; Heartbreak Hotel; Sweetwater Creek; The Girls of August; Kings Oak; Outer Banks; Up Island; Off Season) (born Jan. 9, 1936 – died Sept. 11, 2019; age 83). Anne Rivers Siddons died of lung cancer.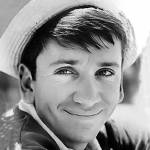 Bob Denver (nee Robert Osbourne Denver)
American actor on TV (Gilligan's Island; The Many Loves of Dobie Gillis; The Good Guys; Dusty's Trail) and film (For Those Who Think Young; The Sweet Ride; Take Her, She's Mine; Who's Minding the Mint?) (born Jan. 9, 1935 – died Sept. 2, 2005; age 70). Bob Denver had cancer treatments and heart bypass surgery before he died. (Bob Denver c. 1960s Photo: Vaporalalibre [Vecino])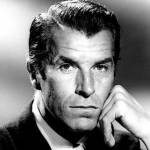 Fernando Lamas (nee Fernando Álvaro Lamas y de Santos)
Argentinian-American director (House Calls; The Rookies), actor on TV & film (Run For Your Life; Rich, Young and Pretty; Dangerous When Wet; 100 Rifles; The Cheap Detective; Magic Fountain) (born Jan. 9, 1915 – died Oct. 8, 1982; age 67). Married Esther Williams; father of Lorenzo Lamas. Ex of Arlene Dahl. Fernando Lamas died of pancreatic cancer. (Fernando Lamas 1967: NBC TV)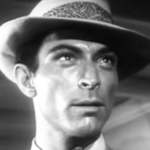 Lee Van Cleef (nee Clarence LeRoy Van Cleef Jr.)
American movie actor (Escape From New York; The Good, the Bad and the Ugly; Kansas City Confidential; The Nebraskan; Gypsy Colt; Sabata; The Tin Star; The Magnificent Seven Ride!; Raiders of Old California; High Noon; For a Few Dollars More) (born Jan. 9, 1925 – died Dec. 16, 1989; age 64). Lee Van Cleef died of a heart attack. (Lee Van Cleef 1952 Kansas City Confidential)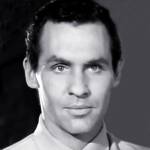 Pat Conway (nee Patrick Douglas Conway; son of Jack Conway)
American actor of TV (Sheriff Clay Hollister on Tombstone Territory; Gunsmoke; Bonanza; Iron Horse) & films (Brighty of the Grand Canyon; Destination 60,000; Flight to Hong Kong; An Annapolis Story; Geronimo; Undersea Girl), grandson of Francis X. Bushman, nephew of Francis X. Bushman Jr. (born Jan. 9, 1931 – died Apr. 24, 1981; age 50). (Pat Conway 1960 Tombstone Territory)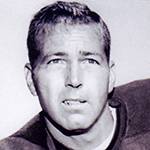 Bart Starr
Pro Football Hall of Fame American NFL football player, Green Bay Packers quarterback 1956-1971, 1966 NFL MVP and 5x NFL Champ, 1967-1968 Super Bowl Champ & MVP, Green Bay Packers Coach 1972, 1975-1983 (born Jan. 9, 1934 – died May 26, 2019; age 85). Bart Starr died of stroke complications. (Bart Starr 1950s Photo)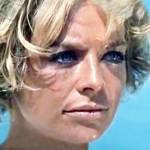 Susannah York (nee Susannah Yolande Fletcher)
English actress of TV (We'll Meet Again; Prince Regent) & movies (Tom Jones; A Man for All Seasons; Battle of Britain; Jane Eyre; They Shoot Horses, Don't They?; Images; Superman films; Lock Up Your Daughters!; Oh! What a Lovely War; Happy Birthday, Wanda June) (born Jan. 9, 1939 – died Jan. 15, 2011; age 72). Susannah Yorke died of multiple myeloma. (Susanna York 1968 Duffy Trailer)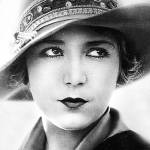 Vilma Bánky (nee Vilma Koncsics; married Rod La Rocque)
Hungarian-American actress and silent movie star (The Son of the Sheik; The Winning of Barbara Worth; The Eagle; The Dark Angel; The Lady; The Night of Love; The Magic Flame; Two Lovers; A Lady to Love; The Awakening) (born Jan. 9, 1901 – died Mar. 18, 1991; age 90). Cause of death for Vilma Bánky was cardiopulmonary failure. (Vilma Bánky 1925-1929 Photo: MGM)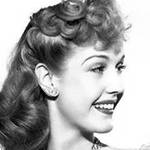 Anita Louise (nee Anita Louise Fremault; married Buddy Adler)
American actress of TV (My Friend Flicka; The Doctors) & movies (Everything's Rosie; Madame Du Barry; A Midsummer Night's Dream; Anthony Adverse; That Certain Woman; The Story of Louis Pasteur; The Little Princess; These Glamour Girls; The Floradora Girl) (born Jan. 9, 1915 – died Apr. 25, 1970; age 55). Anita Louise died of a stroke. (Anita Louise 1940 Photo: Columbia Pictures)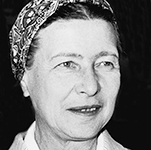 Simone de Beauvoir (ex-partner of Jean-Paul Sartre, Nelson Lanzmann)
French feminist, political activist, philosopher, and author (She Came to Stay; The Blood of Others; The Mandarins; Who Shall Die?; The Second Sex) (born Jan. 9, 1908 – died Apr. 14, 1986; age 78). Simone de Beauvoir died of pneumonia. (Simone de Beauvoir 1967 Photo: Moshe Milner)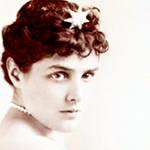 Lady Randolph Churchill (nee Jennie Jerome)
American socialite, awarded the Royal Red Cross for chartering a hospital ship during the Second Boer War; introduced by the Prince of Wales / King Edward VII to Lord Randolph Churchill (7th Duke of Marlborough's son), mother of Winston Churchill; her affairs included European royalty (born Jan. 9, 1854 – died June 29, 1921; age 67). (Lady Randolph Churchill 1880)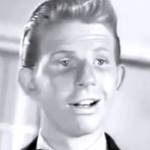 Jimmy Boyd (ex of Yvonne Craig)
American singer (I Saw Mommy Kissing Santa Claus; Tell Me a Story; Dennis the Menace) & actor of stage, TV (Marion Botnik on Broadside; Howard Meechim on Bachelor Father; Date with the Angels; The Betty White Show) and movies (Racing Blood; High Time; The Ed Sullivan Show) (born Jan. 9, 1939 – died Mar. 7, 2009; age 70). Jimmy Boyd died of cancer. (Jimmy Boyd Bachelor Father)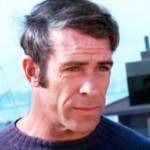 Paul Mantee (nee Paul Marianetti)
American actor of TV (Al Corassa on Cagney & Lacey; Days of Our Lives; Mannix; Hunter; The Streets of San Francisco; Ironside; The F.B.I.; Quincy M.E.; Barnaby Jones; 12 O'Clock High; Batman; Hawaiian Eye) & movies (A Man Called Dagger; Robinson Crusoe on Mars) (born Jan. 9, 1931 – died Nov. 7, 2013; age 82). Paul Mantee died of non-Hodgkin's lymphoma. (Paul Mantee 1975 Movin' On)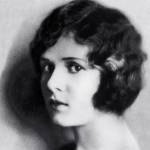 Marjorie Daw (nee Margaret House)
American film actress (East Lynne; His Master's Voice; Human Desires; Rupert of Hentzau; Revelation; The Call of the Canyon; The Dangerous Maid; A Fool There Was; The Butterfly Girl; The Great Redeemer; Dinty; The River's End; Rebecca of Sunnybrook Farm; Arizona) (born Jan. 19, 1902 – died Mar. 18, 1979; age 77). Ex of A. Edward Sutherland, Myron Selznick. (Marjorie Daw 1924: Witzel)
Judith Krantz (nee Judith Bluma-Gittel Tarcher; aka Judy Krantz; married Steve Krantz)
American short story writer for magazines (Good Housekeeping, Maclean's), romantic fiction novelist (Scruples, Princess Daisy, Mistral's Daughter, Till We Meet Again; I'll Take Manhattan; Dazzle; The Jewels of Tessa Kent), and screenplay writer (Judith Krantz's Secrets) (born Jan. 9, 1928 – died June 22, 2019; age 91).
*Images are public domain or Creative Commons licensed & sourced via Wikimedia Commons or Flickr, unless otherwise noted*