January 15th Birthdays
If you were born on this day January 15th you share a celebrity birthday with these famous people: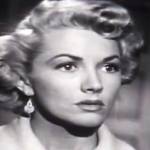 Phyllis Coates is 95 (nee Gypsie Ann Evarts Stell)
American actress of TV (Lois Lane on The Adventures of Superman; Clarissa Holliday on This is Alice; Death Valley Days; Gunsmoke; The Duke; Perry Mason) and films (Superman and the Mole Men; Blood Arrow; Topeka; Fargo; The Maverick), born January 15, 1927. (Phyllis Coates 1953 Terry and the Pirates)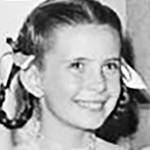 Margaret O'Brien is 85 (nee Angela Maxine O'Brien)
Juvenile Academy Award-winning American actress of movies (Meet Me in St. Louis; Little Women; Journey for Margaret; The Canterville Ghost; Madame Curie; The Secret Garden; Lost Angel; Music for Millions; Jane Eyre) and television (Maggie), born January 15, 1937. (Margaret O'Brien 1946 Photo: Abbie Rowe)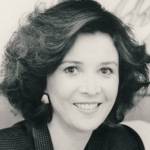 Dini Petty is 77
English-Canadian interviewer, news anchor, personality and host of radio (Weekends with Dini Petty) and TV (CityPulse News; This is the Law; CityLine; The Dini Petty Show; Sweet City Woman; CityWide), born January 15, 1945. (Dini Petty c. 2010 Photo: Korby Banner / Courtesy DiniPetty.com)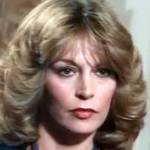 Karen Carlson is 77
American actress of TV (Sheila Hammond on Days of Our Lives; In the Heat of the Night; Dallas; Here Come the Brides; The F.B.I.; The Yellow Rose; Starsky and Hutch; Hill Street Blues; Hotel) and movies (The Candidate; Black Oak Conspiracy), born January 15, 1945. (Karen Carlson 1980 The Octagon)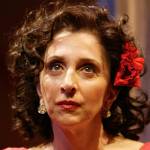 Andrea Martin is 75

Tony Award-winning American writer, comedian, singer, character & voice over actress of stage, TV (SCTV Network; Difficult People; Great News), and film (Innerspace; My Big Fat Greek Wedding; Club Paradise), born January 15, 1947. (Andrea Martin c. 2003 Photo: T. Charles Erickson / The Huntingdon)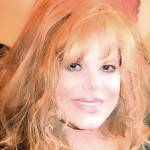 Charo is 71 (nee María del Rosario Mercedes Pilar Martínez Molina Baeza)
Spanish-American flamenco guitarist, singer (Olé Olé; Dance A Little Bit Closer) and actress of television (Chico and the Man; The Love Boat; Hollywood Squares), protege and ex-wife of Xavier Cugat, born January 15, 1951. (Charo 2013 Photo: Richard Sandoval)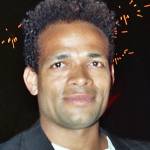 Mario Van Peebles is 65
Mexican-born American director (New Jack City; Posse) and actor of TV (Sonny Spoon; Rude Awakening; One Life to Life; All My Children; L.A. Law) and films (Jaws: The Revenge; Highlander: The Final Dimension; Heartbreak Ridge), born January 15, 1957. (Mario Van Peebles 1990 Photo: Alan Light)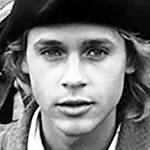 Chad Lowe is 54 (nee Charles Davis Lowe II)
Emmy-winning American actor & director of TV (Byron Montgomery on Pretty Little Liars; Spencer; Jesse McKenna on Life Goes On; Melrose Place; 24; Popular; Now and Again; Supergirl) movies (Unfaithful; Apprentice to Murder), born January 15, 1968. (Chad Lowe 1988 April Morning Photo: CBS)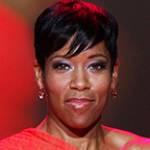 Regina King is 51
Emmy & Academy Award-winning American actress of TV (Brenda Jenkins on 227; Det. Lydia Adams on Southland; American Crime; Seven Seconds; 24; The Big Bang Theory; Watchmen) and films (If Beale Street Could Talk; Ray; Jerry Maguire), born January 15, 1971. (Regina King 2010 Photo: The Heart Truth)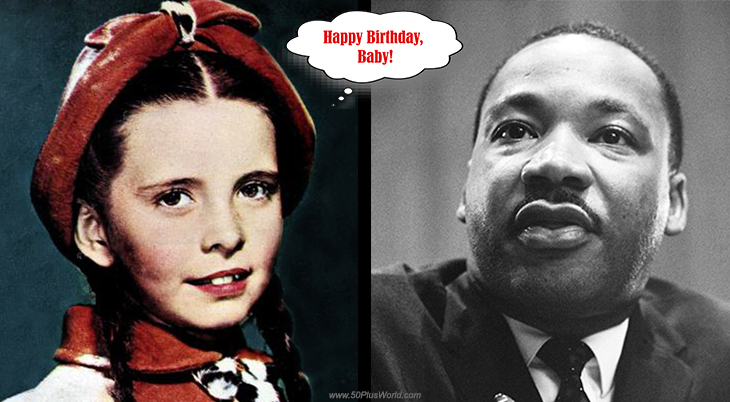 (Margaret O'Brien 1948 Portrait: Carpenter | Martin Luther King Jr. 1964 Photo: Marion S. Trikosko)
Happy Birthday to everyone celebrating their birthday on January 15th!
Remember These January 15th Famous Birthdays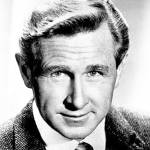 Lloyd Bridges (nee Lloyd Vernet Bridges Jr.)
American actor of TV (Mike Nelson on Sea Hunt; The Lloyd Bridges Show; The Loner; Paper Dolls; How the West Was Won) and movies (Trapped; Running Wild; High Noon; Airplane!; Little Big Horn; Running Wild; Hot Shots!; The Fifth Musketeer) (born Jan. 15, 1913 – died Mar. 10, 1998; age 85). Lloyd Bridges died of natural causes. (Lloyd Bridges 1966 Photo: Tom Korman Assoc.)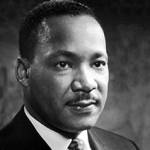 Martin Luther King Jr.
Nobel Peace Prize-winning American pastor, civil rights activist (voting rights for African Americans; desegregation), nonviolent resistance advocate, leader & orator (March on Washington "I have a dream"; Montgomery bus boycott) (born Jan. 15, 1929 – died Apr. 4, 1968; age 39). Martin Luther King Jr. was assassinated. (Martin Luther King Jr. 1964: Nobel Foundation)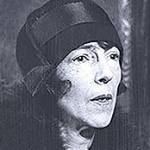 Mazo de la Roche (nee Mazo Louise Roche; "Maisie Roach")
Canadian short story writer, playwright, and best selling novelist, author of the Whiteoaks of Jalna family saga series (Jalna; Whiteoaks of Jalna; Finch's Fortune; The Master of Jalna; Whiteoak Harvest; Whiteoak Heritage) (born Jan. 15, 1879 – died July 12, 1961; age 82). Cause of death for Mazo de la Roche is unknown. (Mazo de la Roche 1927 Photo: Melvin Ormond Hammond)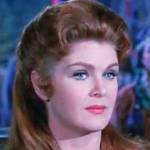 Patricia Blair (nee Patsy Lou Blake)
American actress of TV (Rebecca Boone on Daniel Boone; The Rifleman; Yancy Derringer; Princess Pat; My Three Sons; Surfside 6; The Virginian; Perry Mason; Petrocelli; Bonanza) and movies (Cage of Evil; Crime Against Joe; City of Fear; The Black Sleep; Jump Into Hell) (born Jan. 15, 1933 – died Sept. 9, 2013; age 80). Patricia Blair died of breast cancer. (Patricia Blair 1970 Daniel Boone)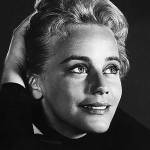 Maria Schell
Austrian-Swiss actress in movies (The Hanging Tree; The Mark; As the Sea Rages; Superman; Cimarron; Voyage of the Damned;  99 Women; The Odessa File; The Brothers Karamazov; The Magic Box; The Heart of the Matter) (born Jan. 15, 1926 – died Apr. 26, 2005; age 79. Cause of death for Maria Schell was pneumonia. (Maria Schell 1958 The Brothers Karamozov Photo: MGM)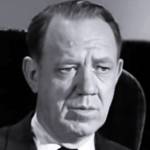 Harry Ellerbe
American actor of stage, TV (Rawhide; Dennis the Menace; Hazel; The Fugitive), and movies (House of Usher; The Haunted Palace; The Man Who Understood Women; Desk Set; The Magnetic Monster; So Red the Rose; Murder on a Honeymoon; The Misleading Lady) (born Jan. 15, 1901 – died Dec. 2, 1992; age 91). Cause of death for Harry Ellerbe is unknown. (Harry Ellerbe 1960 Thriller)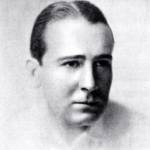 Rex Ingram (nee Reginald Ingram Montgomery Hitchcock)
Irish screenwriter, director, & actor of silent films (The Four Horsemen of the Apocalypse; The Conquering Power; Trifling Women; Turn to the Right; The Prisoner of Zenda; The Arab; Shore Acres; The Great Problem; Scaramouche; Love in Morocco) (born Jan. 15, 1892 – died July 21, 1950; age 58). Rex Ingram died of a cerebral hemorrhage. (Rex Ingram 1920 Photo: Hoover)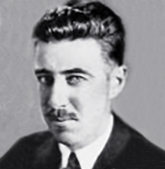 William Beaudine
American film actor, screenwriter & director of TV (Lassie; The Adventures of Rin Tin Tin) and movies (Tuna Clipper; The Green Hornet; Kidnapped; Blue Grass of Kentucky; Let's Go Navy; The Mad Parade; Mr. Muggs Steps Out; Torchy Gets Her Man; Westward Ho, The Wagons!; Murder Without Tears; The Crime of the Century; Penrod and Sam; Oh, What a Night!; Gallant Lady) (born Jan. 15, 1892 – died Mar. 18, 1970; age 78). (William Beaudine 1925)
*Images are public domain or Creative Commons licensed & sourced via Wikimedia Commons or Flickr, unless otherwise noted*