December 2nd Birthdays
If you were born on December 2nd, you share a birthday with these famous people: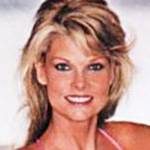 Cathy Lee Crosby is 74
Septuagenarian American retired professional tennis player, model, host & actress of TV (That's Incredible; Hotel; Wonder Woman) and movies (Coach; The Player; Call Me By My Rightful Name; The Laughing Policeman), born December 2, 1944. (Cathy Lee Crosby 1970s-80s Photo: J. Gordon_Writes)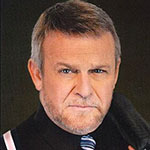 Ron Raines is 70 (nee Ronald Keith Raines)

American singer, actor of stage, web & TV (Alan Spaulding on Guiding Light from 1994-2009; Carl Peterson on One Life to Live; Beacon Hill; The Good Wife; Elementary), movies (Wanderlust), and senior citizen born December 2, 1949. (Ron Raines c. 2000s Photo: Tlsmeltzer at Wikipedia)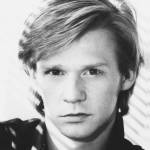 Dennis Christopher is 64 (nee Dennis Carrelli)

Sixty-plus American actor of movies (Breaking Away; Chariots of Fire; Django Unchained; The Silencers; Flight of the Spruce Goose; Fade to Black; California Dreaming) and TV (Jack on Profiler; Deadwood; Graves; Angel; Roswell; It), born December 2, 1955. (Dennis Christopher 1983 Photo: Alan Light) 
Steven Bauer is 63 (nee Esteban Ernesto Echevarria Samson; "Rocky")

Cuban-American 60+ actor of TV (Avi on Ray Donovan; Wiseguy; Sword of Gideon) and movies (Thief of Hearts; Wildfire; Raising Cain; Body Count; Primal Fear; Running Scared; The Versace Murder; Scarface; Gleaming the Cube), born December 2, 1956. (Steven Bauer 2014 Photo: HollywoodReporter3)
Rena Sofer is 51

Daytime Emmy Award-winning 50+ American actress of movies & TV (Quinn on The Bold and the Beautiful; Rocky on Loving; Lois on General Hospital; Melrose Place; 24; NCIS; Just Shoot Me!; Ed; Heroes; Covert Affairs; Another World), born December 2, 1968. (Rena Sofer 2014 Photo: Mingle MediaTV)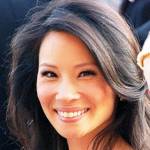 Lucy Liu is 51 (nee Lucy Alexis Liu Yu Ling)

American 50+ director & actress of TV (Dr. Joan Watson on Elementary; Ling Woo on Ally McBeal; Dirty Sexy Money; Southland; Pearl; Joey; ER; Coach) and movies (Charlie's Angels; Shanghai Noon; Kill Bill films; Kung Fu Panda; Payback), born December 2, 1968. (Lucy Liu 2008 Photo: Georges Biard)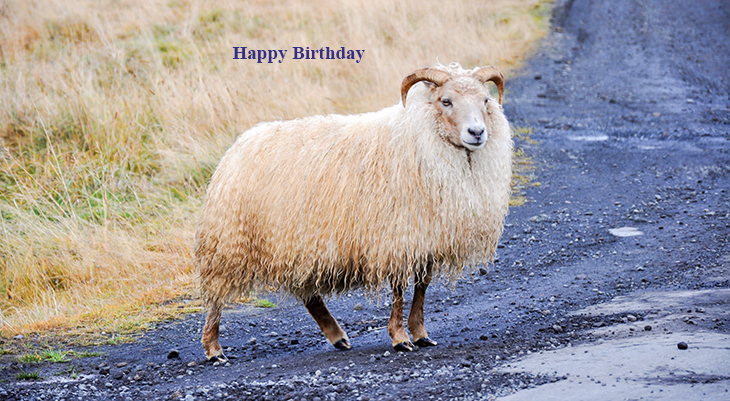 (Sheep Photo: Julie Karen via Unsplash)
Happy Birthday to everyone celebrating their birthday on December 2nd!
And remembering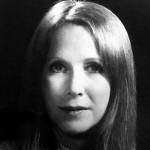 Julie Harris (nee Julia Ann Harris)
Tony and Emmy Award-winning American actress on stage, TV (Knots Landing; The Family Holvak; Thicker Than Water; Tarzan; Scarlett) and in movies (The Member of the Wedding; East of Eden; The Haunting; Hamlet; Voyage of the Damned) (born Dec. 2, 1925 – died Aug. 24, 2013; age 87). Julie Harris died of heart failure. (Julie Harris 1973 Thicker Than Water Photo: ABC Television)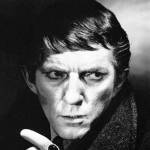 Jonathan Frid (nee John Herbert Frid)
Canadian actor on Broadway stages, known for playing vampire Bramwell/Barnabas Collins on 594 episodes of the TV series Dark Shadows, and movies (House of Dark Shadows; Seizure; Dark Shadows) (born Dec. 2, 1924 – died Apr. 14, 2012; age 87). Jonathan Frid died of complications from a fall and pneumonia. (Jonathan Frid 1968 Dark Shadows Photo: ABC Television)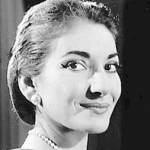 Maria Callas (nee Sophie Cecelia Kalos; "La Divina")
American-Greek soprano opera singer (La traviata; Medea; I puritani; Aida; Turandot; Tosca; Norma; Carmen; Lucia di Lammermoor; Pagliacci; Madama Butterfly; Manon Lescaut; La boheme; H.M.S. Pinafore; Macbeth; Rigoletto; The Barber of Seville) (born Dec. 2, 1923 – died Sept. 16, 1977; age 53). Maria Callas died of a heart attack. (Maria Callas 1958 Photo: CBS Television)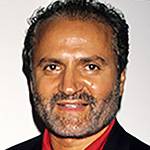 Gianni Versace (nee Giovanni Maria Versace)
Italian art collector, fashion designer & founder of fashion brands Versace & Atelier Versace (menswear, womenswear, accessories, beauty products), fashion innovator (Oroton chainmail fabric) & retailer, and costume designer for stage and film (born Dec. 2, 1945 – died July 15, 1997; age 50). Gianni Versace was murdered by gunshot. (Gianni Versace 1990 Photo)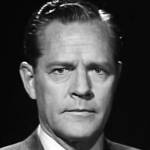 Donald Woods (nee Ralph Lewis Zink)
Canadian-American actor of TV (Tammy; Owen Marshall, Counselor at Law; Craig Kennedy, Criminologist), and movies (Fog Over Frisco; Sweet Adeline; Anthony Adverse; Once a Doctor; Frisco Kid; The Story of Louis Pasteur; Tammy and the Millionaire) (born Dec. 2, 1906 – died Mar. 5, 1998; age 91). Cause of death for Donald Woods is unknown. (Donald Woods 1961 Thriller)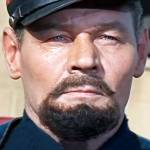 Leo Gordon
American screenwriter & actor of TV (Adam-12; Gunsmoke; Cheyenne; Bonanza; Maverick; The Virginian; The Rockford Files) and movies (Quantrill's Raiders; China Venture; Hondo; Seven Angry Men; Great Day in the Morning; The Restless Breed; Baby Face Nelson; Tobruk) (born Dec. 2, 1922 – died Dec. 26, 2000; age 78). Leo Gordon died of cardiac failure. (Leo Gordon 1966 Beau Geste)
*Images are public domain or Creative Commons licensed, and sourced via Wikimedia Commons or Flickr, unless otherwise noted*