June 16th Birthdays
If you were born on June 16th you share a celebrity birthday with these famous people: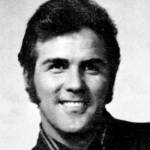 Crash Craddock (nee Billy Wayne Craddock; "King of Country Rock")
American rockabilly and country-rock music singer (Boom Boom Baby; Ruby Baby; Broken Down in Tiny Pieces; Rub It In; I Want That; One Last Kiss; Knock Three Times; Dream Lover; Sweet Magnolia Blossom; Easy as Pie), born June 16, 1939. (Billy Craddock 1971 Photo: Hubert Long International / Billboard Ad)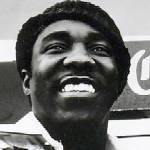 Eddie Levert
American songwriter and lead singer of Rock & Roll Hall of Fame vocal group the O'Jays (Back Stabbers; Love Train; Use ta Be My Girl; Put Your Hands Together; For the Love of Money; Livin' For the Weekend; Forever Mine) born June 16, 1942. (Eddie Levert 1974 Photo: Edward Windsor Wright PR)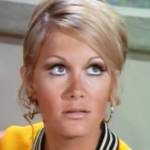 Joan Van Ark
American actress of TV (Valene Ewing on Knots Landing & Dallas; Days of Our Lives; Gloria Abbott on The Young and the Restless; The New Temperatures Rising Show; The F.B.I.; Peyton Place; The Rockford Files; M*A*S*H; Medical Center; Cannon), born June 16, 1943. (Joan Van Ark 1970 Dan August)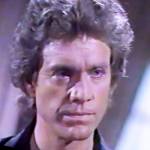 Kale Browne (nee David Charles Browne; ex of Karen Allen)
American actor of TV soap operas (Michael Hudson on Another World; Sam Rappaport on One Life to Live; All My Children; General Hospital; Hill Street Blues; Days of Our Lives; Dallas; Dynasty) and feature films ('Til There Was You; Losin' It), born June 16, 1949. (Kale Browne 1986 Another World Promo)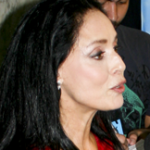 Sônia Braga (ex-partner of Robert Redford, Pat Metheny)
Brazilian-American actress of movies (Kiss of the Spider Woman; The Milagro Beanfield War; Moon Over Parador; The Rookie; Bordertown) and TV (Streets of Laredo; Pages of Life; Sex and the City; Royal Pains; American Family; Alias), born June 16, 1950. (Sônia Braga 2010 Photo: Israel Segundo)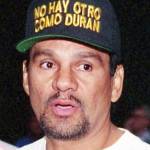 Roberto Durán (nee Roberto Durán Samaniego; "Manos de Piedra")
Panamanian former World Champion professional boxer, titleholder for multiple weight divisions (lightweight 1972-79; welterweight 1980; light middleweight 1983-1984; middleweight 1989), born June 16, 1951. (Roberto Durán 1994 Photo: Jim Accordino)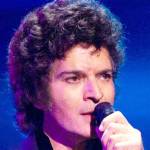 Gino Vannelli
Juno Award-winning Canadian musician, pop-rock singer-songwriter (I Just Wanna Stop; Living Inside Myself; People Gotta Move; Black Cars; Hurts to Be in Love; Wild Horses; The Time of Day; Wheels of Life), and music teacher, born June 16, 1952. (Gino Vannelli 2008 Photo: Ross Vannelli)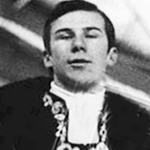 Alexander Zaitsev (ex of Irina Rodnina)
Russian pairs figure skater, 2-time Olympic gold medalist (1976 Innsbruck & 1980 Lake Placid Winter Olympic Games), and 6-time World Champion Pairs figure skater (1973-1978) with partner Irina Rodnina (they married in 1975 and divorced c 1985), born June 16, 1952. (Alexander Zaitsev 1974 Photo)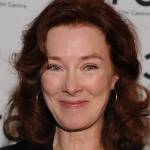 Valerie Mahaffey

Emmy-winning American actress of TV(Northern Exposure; The Doctors; Desperate Housewives; The Powers That Be; ER; Wings; The Client; United States of Tara; Glee) and movies (Seabiscuit; Senior Trip), born June 16, 1953. (Valerie Mahaffey 2012 Photo: Mark Sullivan / Canadian Film Centre)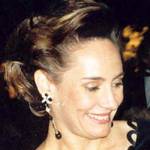 Laurie Metcalf (nee Laura Elizabeth Metcalf)
Tony & Emmy-winning American actress of TV (Jackie Harris on Roseanne; Norm; The Big Bang Theory; Desperate Housewives) & movies (Uncle Buck; Dear God; Internal Affairs; Pacific Heights; Blink; Scream 2; Making Mr. Right), born June 16, 1955. Ex of Jeff Perry, Matt Roth. (Laurie Metcalf 1992: Alan Light)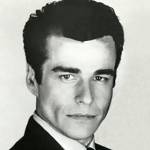 Ian Buchanan
Scottish actor of TV (Duke Lavery on General Hospital; Dr. James Warwick on The Bold and the Beautiful; Ian McAllister on Days of Our Lives; All My Children; Port Charles; Twin Peaks) & movies (Double Exposure; Panic Room), born June 16, 1957. (Ian Buchanan 1989 General Hospital Photo: ABC)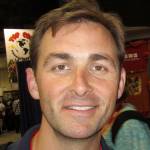 James Patrick Stuart (aka Patrick D. Stuart)
American actor of TV (Valentin Cassadine on General Hospital; Will Cortlandt on All My Children; CSI: Crime Scene Investigation; The Closer; 90210; Supernatural; Hot in Cleveland; Galactica 1980) and films (Something Wicked; Gettysburg), born June 16, 1968. (James Patrick Stuart 2010 Photo: sean.koo)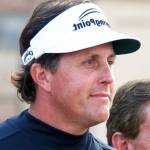 Phil Mickelson (nee Philip Alfred Mickelson; "Lefty")
World Golf Hall of Fame American pro golfer, winner of 44 PGA Tour events (2005 PGA Championship; 3 Masters [2004, 2006, 2010]; 2013 Open Championship; 6-time U.S. Open runner-up), and 3 Haskins Awards (1990-1992), born June 16, 1970. (Phil Mickelson 2007 Photo: minds-eye)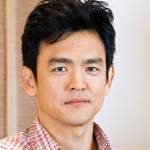 John Cho
American actor of TV (Off Centre; Flashforward; Go On) & films (Harold & Kumar Go to White Castle; Identity Thief; Star Trek; That Burning Feeling; Total Recall; Pavilion of Earth; Saint John of Las Vegas; Down to Earth; American Dreamz), born June 16, 1972. (John Cho 2008 Photo: Charlie Nguyen)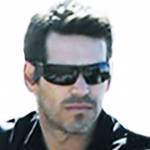 Eddie Cibrian (nee Edward Carl Cibrian; married LeAnn Rimes)
American actor of TV (Cole Deschanel on Sunset Beach; Jimmy Doherty on Third Watch; Baywatch Nights; The Young and the Restless; CSI: Miami; Invasion; Rosewood; Ugly Betty) & films (A Christmas Mystery; Good Deeds; Lost Easily Horizons; ), born June 16, 1973. (Eddie Cibrian 2009: Heather R. Shaw / USAF)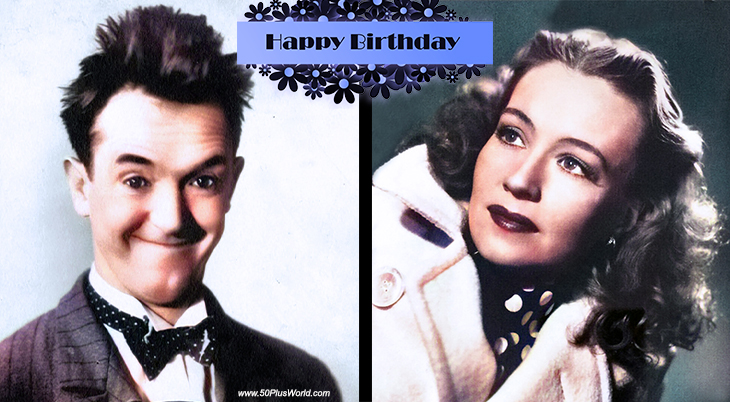 (Stan Laurel 1920: Stax [colorized] | Ona Munson 1941 [colorized]))
Happy Birthday to everyone celebrating their birthday on June 16th!
Remember These June 16th Famous Birthdays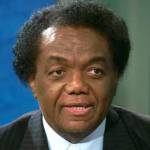 Lamont Dozier
American record producer and Rock & Roll Hall of Fame Holland-Dozier-Holland Motown songwriter (Heat Wave; Baby Love; Stop! In the Name of Love; How Sweet It Is to be Loved By You; I Hear a Symphony; Invisible; Two Hearts; Trying to Hold on to My Woman; All Cried Out) (born June 16, 1941 – died Aug. 8, 2022; age 81). (Lamont Dozier 2009 Photo: Phil Konstantin)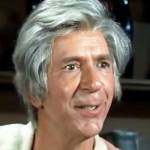 Jack Albertson (nee Harold Albertson; brother of Mabel Albertson)

Tony, Emmy, & Oscar-winning American actor of TV (Ed Brown on Chico and the Man; Ensign O'Toole; The Thin Man; Police Surgeon) & movies (The Subject Was Roses; The Poseidon Adventure; The George Raft Story; Kissin' Cousins) (born June 16, 1907 – died Nov. 25, 1981; age 74). Uncle of George Englund. Jack Albertson died of colorectal cancer. (Jack Albertson 1971: WMAQ TV)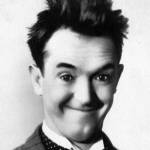 Stan Laurel (nee Arthur Stanley Jefferson; ex of Lois Neilson)
English screenwriter, director, & actor with comedy partner Oliver Hardy (Another Fine Mess; Pack Up Your Troubles; Way Out West; A Chump at Oxford; Saps at Sea; Blotto; Pardon Us; Me and My Pal; Block-Heads; Swiss Miss; Jitterbugs) (born June 16, 1890 – died Feb. 23, 1965; age 74). Ex-partner of Mae Dahlberg. Stan Laurel died of a heart attack. (Stan Laurel c. 1920)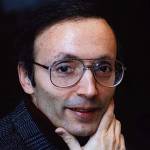 Erich Segal

American professor (Harvard, Yale & Princeton Universities), non-fiction author (The Death of Comedy), novelist and screenwriter (Love Story; Oliver's Story; The Yellow Submarine; Fairy Tale; Acts of Faith; Man, Woman and Child) (born June 16, 1937 – died Jan. 17, 2010; age 72). Erich Segal had Parkinson's Disease and died of a heart attack. (Erich Segal: Karen Segal)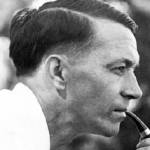 Murray Leinster (nee William Fitzgerald Jenkins; aka Louisa Carter Lee)
Hugo Award-winning American sci-fi short story writer (A Logic Named Joe; Sidewise in Time) and novelist (The Forgotten Planet; The Pirates of Zan; The Time Tunnel; Land of the Giants; Murder Will Out; Men Into Space; The Other Side of Here; City on the Moon) (born June 16, 1896 – died June 8, 1975; age 78). (William F. Jenkins Photo: By permission of MurrayLeinster.Com)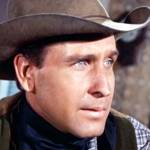 Bill Catching (nee Jerome P. Catching; aka William Catching)
American WWI Navy veteran, stuntman & actor of TV films & westerns (The Life and Legend of Wyatt Earp; The Cisco Kid; The Wild Wild West; The Roy Rogers Show; Zane Grey Theater; Bat Masterson; The Virginian; Death Valley Days; Tales of Wells Fargo; Gunsmoke; Sea Hunt; Tombstone Territory) (born June 16, 1926 – died Aug. 24, 2007; age 81). (Bill Catching 1960 Bonanza)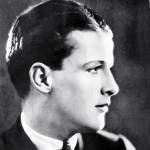 Barry Norton (nee Alfredo Carlos Birabén)
Argentine-American film actor (The Sea Fiend; Unknown Blonde; Grand Canary; The Legion of the Condemned; Mother Knows Best; The Exalted Flapper; Sins of the Fathers; Cocktail Hour; 4 Devils; Storm Over the Andes; Ankles Preferred; The Criminal Within; Dishonored; The Lily; Luxury Liner; I'll Take Romance) (born June 16, 1905 – died Aug. 24, 1956; age 51). (Barry Norton 1928 Photo: Autrey)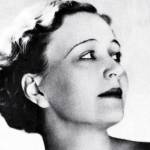 Ona Munson (nee Owena Elizabeth Wolcott; married Eugene Berman)
American stage & film actress (Scandal Sheet; Five Star Final; Going Wild; Lady from Louisiana; The Big Guy; Wagons Westward; The Red House; The Hot Heiress; Broadminded; His Exciting Night; Wild Geese Calling; Legion of Lost Flyers; Gone With the Wind; The Cheaters; Dakota) (born June 16, 1903 – died Feb. 11, 1955; age 51). Ex of Edward Buzzell. (Ona Munson 1931: Nikolas Muray)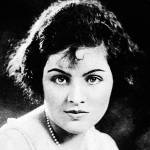 Elaine Hammerstein (cousin of Oscar Hammerstein II) 
American silent film actress (Paint and Powder; Rupert of Hentzau; Parisian Nights; The Midnight Express; Ladies of Leisure; The Pleasure Seekers; The Woman Game; S.O.S. Perils of the Sea; After Business Hours; The Drums of Jeopardy; Broadway Gold) (born June 16, 1894 – died Aug. 13, 1948; age 54). Step-daughter of Dorothy Dalton. (Elaine Hammerstein 1920)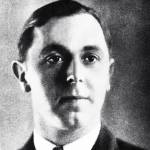 Lupino Lane (nee Henry William George Lupino; Cousin of Ida Lupino)
English producer, writer, & director, actor of London & Broadway stages, silent & 1930s movies (Me and My Girl; Only Me; The Love Parade; A Friendly Husband; A Southern Maid; Bride of the Regiment; No Lady; Isn't Life Wonderful; The Show of Shows) (born June 16, 1892 – died Nov. 10, 1959; age 67). Brother of Stanley & Wallace Lupino. (Lupino Lane 1923: Cine-Mundial)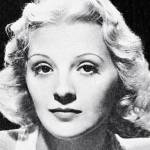 Ilona Massey (nee Ilona Hajmássy; ex of Alan Curtis)
Hungarian-American singer-actress & host of radio (Top Secret), TV (The Ilona Massey Show; Rendezvous), and films (International Lady; Frankenstein Meets the Wolf Man; Balalaika; New Wine; Invisible Agent; Northwest Outpost; The Plunderers; Holiday in Mexico; Rosalie; Love Happy; Jet Over the Atlantic) (born June 16, 1910 – died Aug. 20, 1974; age 64). (Ilona Massey 1937)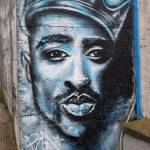 Tupac Shakur (nee Lesane Parish Crooks; aka "2Pac", "Makaveli")
Hip-Hop and Rock and Roll Halls of Fame American rapper (California Love; How Do U Want It; Dear Mama; Hit 'Em Up; Hail Mary; Do For Love; Changes; Thugz Mansion) and movie actor (Juice; Gridlock'd; Above the Rim; Gang Related; Poetic Justice) (born June 16, 1971 – died Sept. 13, 1996; age 25). Tupak Shakur was killed in a drive-by shooting. (Tupak Shakur: Чигот)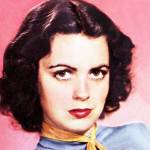 Faith Domergue (aka Faith Dorn; ex of Teddy Stauffer, Hugo Fregonese)
American actress of TV & movies (Man in the Shadow; Where Danger Lives; Escort West; The Duel at Silver Creek; Spin a Dark Web; Vendetta; This is My Love; Track of Thunder; Santa Fe Passage; Young Widow; It Came From Beneath the Sea; This Island Earth; The Great Sioux Uprising) (born June 16, 1924 – died Apr. 4, 1999; age 74). Lover of Howard Hughes. (Faith Domergue 1951)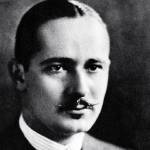 Norman Kerry (nee Norman Hussey Kaiser; married Kay English)
American movie actor (The Phantom of the Opera; The Unknown; The Woman from Moscow; The Hunchback of Notre Dame; Cytherea; The Dark Star; Lorraine of the Lions; The Barrier; Bachelor Apartment; Trial Marriage; The Claw; Annie Laurie; Three Live Ghosts) & WWII French Foreign Legion soldier (born June 16, 1894 – died Jan. 12, 1956; age 61). (Norman Kerry 1923: Freulich)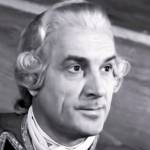 Leslie Denison
English film actor (The Snow Creature; Bombs Over Burma; Signpost to Murder; The Fighting O'Flynn; The Black Arrow; Bulldog Drummond Strikes Back; Murder in Times Square; The Bandit of Sherwood Forest; They Raid By Night; Counter-Espionage; Charlie Chan in Rio) (born June 16, 1905 – died Sept. 25, 1992; age 87). (Leslie Denison 1957 Hawkeye and the Last of the Mohicans)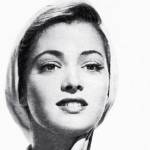 Frances Rafferty (sister of Max Rafferty)
American actress of TV (Ruth Henshaw on December Bride; Pete and Gladys) & films (Mrs. Parkington; The Adventures of Don Coyote; Thousands Cheer; Money Madness; Bud Abbott and Lou Costello in Hollywood; The Hidden Eye; Lady at Midnight; Rodeo; Wings of Chance; Seven Sweethearts; An Old-Fashioned Girl) (born June 16, 1922 – died Apr. 18, 2004; age 81). (Frances Rafferty 1943)
*Images are public domain or Creative Commons licensed & sourced via Wikimedia Commons, Vimeo, or Flickr, unless otherwise noted*