June 16th Birthdays
If you were born on June 16th you share a birthday with these famous people: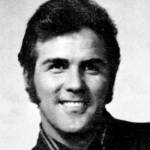 Crash Craddock is 79 (nee Billy Wayne Craddock; "King of Country Rock")
American septuagenarian senior citizen, rockabilly and country-rock music singer (Boom Boom Baby; Ruby Baby; Broken Down in Tiny Pieces; Rub It In; I Want That; One Last Kiss; Knock Three Times; Dream Lover) born June 16, 1939. (Billy Craddock 1971 Photo: Hubert Long International / Billboard Ad)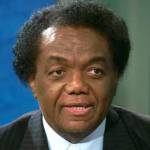 Lamont Dozier is 77
American record producer & songwriter of the Rock & Roll Hall of Fame Holland-Dozier-Holland Motown songwriting team (Heat Wave; Baby Love; Stop! In the Name of Love; How Sweet It Is to be Loved By You), and senior born June 16, 1941. (Lamont Dozier 2009 Photo: Phil Konstantin)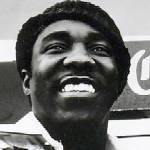 Eddie Levert is 76
Septuagenarian American songwriter, and lead singer of Rock & Roll Hall of Fame vocal group the O'Jays (Back Stabbers; Love Train; Use ta Be My Girl; Put Your Hands Together; For the Love of Money; Livin' For the Weekend) born June 16, 1942. (Eddie Levert 1974 Photo: Edward Windsor Wright PR)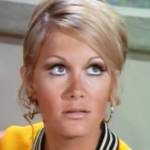 Joan Van Ark is 75
American actress of stage, TV (Valene Ewing on Knots Landing & Dallas; Janie Whitney on Days of Our Lives; Gloria Simmons Abbott on The Young and the Restless; The New Temperatures Rising Show; Glitter; Peyton Place), and septuagenarian born June 16, 1943. (Joan Van Ark 1970 Dan August)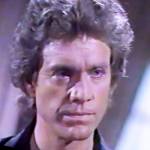 Kale Browne is 68 (nee David Charles Browne)
American actor of TV soap operas (Michael Hudson on Another World; Sam Rappaport on One Life to Live; All My Children; General Hospital; Hill Street Blues; Days of Our Lives; Dallas; Dynasty) and feature films ('Til There Was You; Losin' It), born June 16, 1949. (Kale Browne 1986 Another World Promo)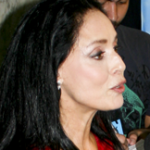 Sônia Braga is 67
Senior citizen, Brazilian-American actress of movies (Kiss of the Spider Woman; The Milagro Beanfield War; Moon Over Parador; The Rookie; Bordertown) and TV (Streets of Laredo; Sex and the City; Royal Pains; American Family; Alias), born June 16, 1950. (Sônia Braga 2010 Photo: Israel Segundo)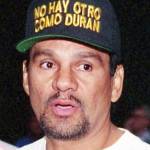 Roberto Durán is 67 (nee Roberto Durán Samaniego; "Manos de Piedra")
Retired Panamanian former World Champion professional boxer, titleholder for multiple weight divisions (lightweight 1972-79; welterweight 1980; light middleweight 1983-1984; middleweight 1989), and senior born June 16, 1951. (Roberto Durán 1994 Photo: Jim Accordino)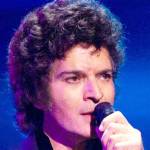 Gino Vannelli is 66
Juno Award-winning Canadian senior, pop-rock songwriter, and Juno Award-winning singer (I Just Wanna Stop; Living Inside Myself; People Gotta Move; Black Cars; Hurts to Be in Love; Wild Horses; The Time of Day) and music teacher, born June 16, 1952. (Gino Vannelli 2008 Photo: Ross Vannelli)
Alexander Zaitsev is 66
Retired Russian pairs figure skater, 2-time Olympic Games gold medalist (1976 Innsbruck & 1980 Lake Placid), and 6-time World Champion Pairs figure skater (1973-1978) with partner Irina Rodnina (they married in 1975 and divorced c 1985), and senior citizen born June 16, 1952.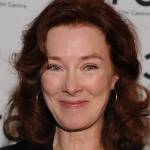 Valerie Mahaffey is 65

Emmy Award-winning American senior, actress of TV (Northern Exposure; The Doctors; Desperate Housewives; The Powers That Be; ER; Wings; The Client; United States of Tara; Glee) and movies (Seabiscuit; Senior Trip), born June 16, 1953. (Valerie Mahaffey 2012 Photo: Mark Sullivan / Canadian Film Centre)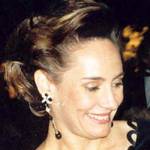 Laurie Metcalf is 63 (nee Laura Elizabeth Metcalf)
Tony & Emmy Award-winning 60+ American actress of stage, TV (Jackie Harris on Roseanne; Norm; The Big Bang Theory; Desperate Housewives) and movies (Uncle Buck; Dear God; Internal Affairs; Pacific Heights; Blink; Scream 2; Making Mr. Right), born June 16, 1955. (Laurie Metcalf 1992 Photo: Alan Light)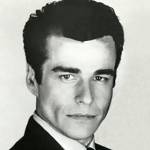 Ian Buchanan is 61
Scottish 60+ actor of TV (Duke Lavery on General Hospital; Dr. James Warwick on The Bold and the Beautiful; Ian McAllister on Days of Our Lives; All My Children; Port Charles; Twin Peaks) & movies (Double Exposure; Panic Room), born June 16, 1957. (Ian Buchanan 1989 General Hospital Photo: ABC)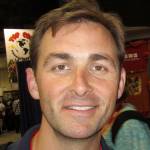 James Patrick Stuart is 50 (aka Patrick D. Stuart)
Sixty-plus American actor of TV (Valentin Cassadine on General Hospital; Will Cortlandt on All My Children; CSI: Crime Scene Investigation; The Closer; 90210; Supernatural; Hot in Cleveland; Galactica 1980) and movies (Something Wicked), born June 16, 1968. (James Patrick Stuart 2010 Photo: sean.koo)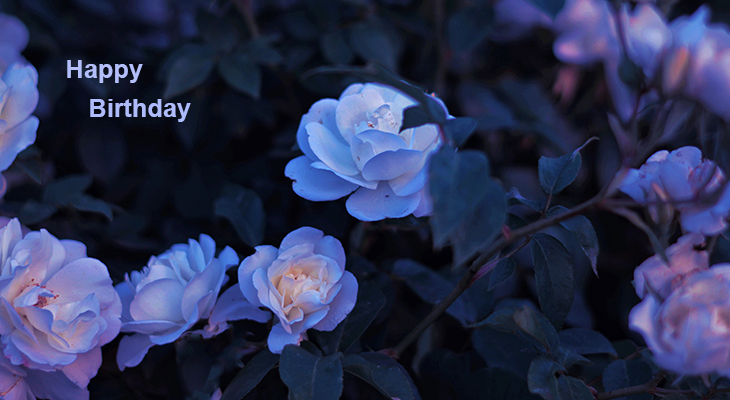 (Photo: Yousef Espanioly via Unsplash)
Happy Birthday to everyone celebrating their birthday on June 16th!
And remembering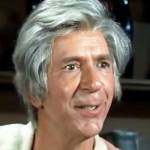 Jack Albertson (nee Harold Albertson)

Tony, Emmy, & Academy Award-winning American actor of TV (Ed Brown on Chico and the Man; Ensign O'Toole; The Thin Man; Police Surgeon) & movies (The Subject Was Roses; The Poseidon Adventure; The George Raft Story; Kissin' Cousins) (born June 16, 1907 - died Nov. 25, 1981; age 74). Jack Albertson died of colorectal cancer. (Jack Albertson 1971 Photo: WMAQ TV)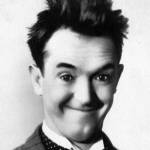 Stan Laurel (nee Arthur Stanley Jefferson)
English early film comic screenwriter, director, and actor solo and with comedy partner Oliver Hardy (Another Fine Mess; Pack Up Your Troubles; Way Out West; A Chump at Oxford; Saps at Sea; Blotto; Pardon Us; Me and My Pal; Block-Heads; Swiss Miss; Jitterbugs) (born June 16, 1890 - died Feb. 23, 1965; age 74). Stan Laurel died of a heart attack. (Stan Laurel circa 1920 Photo)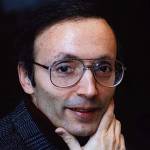 Erich Segal

American professor (Harvard, Yale & Princeton Universities), non-fiction author (The Death of Comedy), novelist and screenwriter (Love Story; Oliver's Story; The Yellow Submarine; Fairy Tale; Man, Woman and Child) (born June 16, 1937 - died Jan. 17, 2010; age 72). Erich Segal had Parkinson's Disease and died of a heart attack. (Erich Segal 2010 Photo: Karen Segal)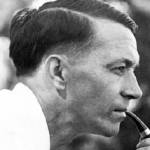 Murray Leinster (nee William Fitzgerald Jenkins; aka Louisa Carter Lee)
Hugo Award-winning American sci-fi short story writer (A Logic Named Joe) and novelist (The Forgotten Planet; The Pirates of Zan; The Time Tunnel; Land of the Giants; Murder Will Out; Men Into Space) (born June 16, 1896 - died June 8, 1975; age 78). Cause of death for Murray Leinster is unknown. (William F. Jenkins Photo: By permission of MurrayLeinster.Com)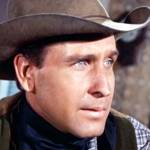 Bill Catching (nee Jerome P. Catching)
American stunt double & actor of TV (The Life and Legend of Wyatt Earp; The Wild Wild West; The Roy Rogers Show; Zane Grey Theater; Bat Masterson; The Virginian; Death Valley Days; Tales of Wells Fargo; Gunsmoke; Sea Hunt) and movies (Operation C.I.A.) (born June 16, 1926 - died Aug. 24, 2007; age 81). Cause of death for Bill Catching is unknown. (Bill Catching 1960 Bonanza)
*Images are public domain or Creative Commons licensed & sourced via Wikimedia Commons, Vimeo, or Flickr, unless otherwise noted*