June 6th Birthdays
If you were born on June 6th you share a celebrity birthday with these famous people:
Gary U.S. Bonds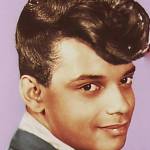 is 83 (nee Gary Levone Anderson)

American R&B, rock & roll singer (Dance 'Til Quarter to Three; New Orleans; School is Out; Dear Lady Twist; This Little Girl; Twist Twist Senora; Seven Day Weekend; Out of Work), born June 6, 1939. (Gary U.S. Bonds CD Cover Photo: Chris Drumm)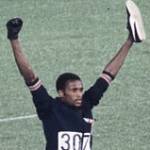 Tommie Smith is 78 (nee Tommie C. Smith)
American 1968 Mexico Summer Olympics gold medalist & world record-setting sprinter (200m), Black Power activist, and AFL professional football player (Cincinnati Bengals wide receiver), born June 6, 1944. (Tommie Smith 1968 Mexico Summer Olympics Photo: Angelo Cozzi, Mondadori Publishers)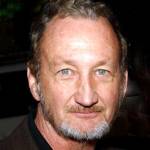 Robert Englund is 75
American character & voice over actor of movies (Freddy Krueger in the Nightmare on Elm Street films; The Phantom of the Opera; Big Wednesday; Stay Hungry) and TV (Freddy's Nightmares; Willie on V & V: The Final Battle; Soap), born June 6, 1947. (Robert Englund 2008 Photo: Robert Englund)
Harvey Fierstein is 68

American Theater Hall of Fame Tony Award-winning American playwright & actor (Torch Song Trilogy; Hairspray; Kinky Boots; La Cage Aux Folles; A Catered Affair; Newsies; Playing Mona Lisa), former female impersonator, and comedian, born June 6, 1954. (Harvey Fierstein 2009 Photo: Freedom to Marry)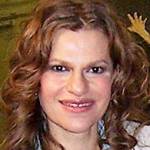 Sandra Bernhard is 67
American comedienne & actress of stage, TV (Nancy Bartlett on Roseanne; The L Word; 2 Broke Girls; Switched at Birth; Crossing Jordan; Ally McBeal; Will & Grace), & films (The King of Comedy; Wrongfully Accused), born June 6, 1955. (Sandra Bernhard 2006 Photo: Slomotion 777 at English Wikipedia)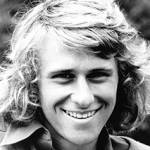 Björn Borg is 66
International Tennis Hall of Fame retired World #1 Swedish tennis pro, winner of 11 Grand Slam singles titles (1974-1981 – 6x French Open & 5x Wimbledon) &  defeating Ivan Lendl, Arthur Ashe, Jimmy Connors, & John McEnroe, born June 6, 1956. (Björn Borg 1970s Photo: Russ Adams)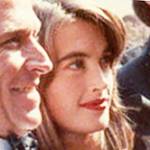 Amanda Pays is 63
English actress of TV (Dr. Christina McGee on The Flash; Theora Jones on Max Hedroom; A.D.; Thief Takers; Dempsey and Makepeace; 7th Heaven; Nip/Tuck; Psych) and movies (Leviathan; Oxford Blues; The Kindred; Off Limits; Ablaze; Spacejacked), born June 6, 1959. (Amanda Pays 1988 Photo: Alan Light)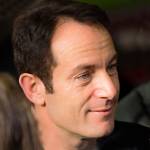 Jason Isaacs is 59

British actor of stage, films (Lucius Malfoy in Harry Potter movies; The Patriot; Friends With Money; Sweet November; Peter Pan; Dragonheart; St. Ives; A Single Shot) & TV (Awake; Brotherhood; Case Histories; Capital City; Star Trek: Discovery; The OA) born June 6, 1963. (Jason Isaacs 2009 Photo: Garry Knight)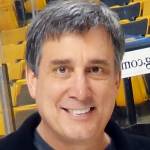 Cam Neely is 57 (nee Cameron Michael Neely)
Hockey Hall of Fame Canadian retired professional hockey player, NHL right winger (Vancouver Canucks; Boston Bruins), NHL executive (Boston Bruins President), and philanthropist (Cam Neely Foundation), born June 6, 1965. (Cam Neely 2013 Photo: Meowwcat)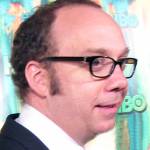 Paul Giamatti is 55
Emmy Award-winning American producer & actor of movies (Sideways; The Hangover Part II; Cinderella Man; Planet of the Apes; Big Momma's House; Saving Mr. Banks; The Truman Show; Barney's Version) and TV (Billions; John Adams), born June 6, 1967. (Paul Giamatti 2008 Photo: Kristin Dos Santos)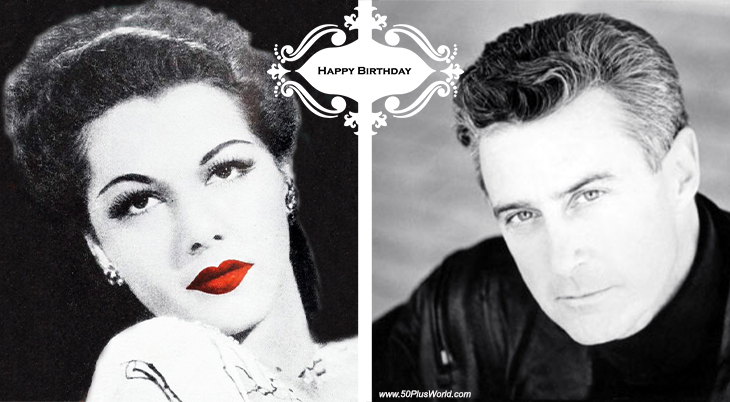 (Maria Montez 1943 Max Factor Hollywood Ad | David Dukes: Carole Muske-Dukes by permission)
Happy Birthday to everyone celebrating their birthday on June 6th!
Remember These June 6th Famous Birthdays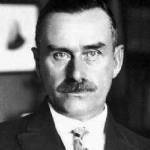 Thomas Mann (nee Paul Thomas Mann)
German WWII anti-Nazi activist, short story writer (Tristan; Death in Venice; Mario and the Magician), essayist, novelist (Buddenbrooks; The Magic Mountain; Joseph and His Brothers series), and winner of the 1929 Nobel Prize in Literature (born June 6, 1875 – died Aug. 12, 1955; age 80). Cause of death for Thomas Mann is unknown. (Thomas Mann 1926 Photo)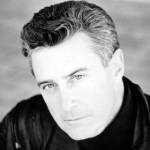 David Dukes (nee David Coleman Dukes)
American actor of stage, TV (Sisters; The Winds of War; Beacon Hill; All in the Family; Dawson's Creek), and movies (The First Deadly Sin; Gods and Monsters; Only When I Laugh; Without a Trace) (born June 6, 1945 – died Oct. 9, 2000; age 55). David Dukes died of a heart attack. (David Dukes Photo: Carole Muske-Dukes / Archive of David C. Dukes, NY Library for the Performing Arts).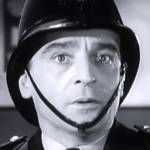 Kenneth Connor
English actor of stage, TV (Monsieur Alfonse on 'Allo 'Allo; Hi-de-Hi!; Carry on Laughing!; On the House), & movies (Carry On Nurse; Carry On Cleo; Carry On Teacher; Carry On Regardless; Dentist on the Job; Carry On Matron) (born June 6, 1918 – died Nov. 28, 1993; age 75). Kenneth Connor died of cancer complications. (Kenneth Connor 1960 Carry On Constable Trailer)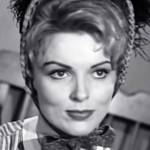 Joan Marshall (nee Joan Schrepfermann)
American actress of TV (Sailor Duval on Bold Venture; Bronco; Hawaiian Eye; The Detectives; Surfside 6; 77 Sunset Strip; Dr. Kildare; Maverick) and movies (Tammy and the Doctor; Live Fast, Die Young; The Horse in the Gray Flannel Suit; Shampoo) (born June 6, 1931 – died June 28, 1992; age 61). Cause of death for Joan Marshall is unknown. (Joan Marshall 1958 Tombstone Territory)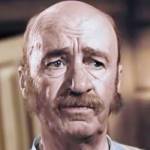 J. Farrell MacDonald (nee John Farrell MacDonald)
American silent movie director (Oz Films etc.) & film actor (Kentucky Pride; Abie's Irish Rose; Heritage of the Desert; Me and My Gal; Riffraff; Topper; State Police; Knights of the Range; The Light of Western Stars; Meet John Doe; The Dalton Gang; The Crime Doctor; The Painted Desert; The Maltese Falcon) (born Apr. 14, 1875 – died Aug. 2, 1952; age 77). (J. Farrell MacDonald 1939 Susannah of the Mounties)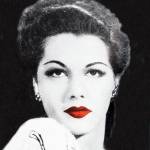 Maria Montez (nee María África Gracia Vidal; married. Jean-Pierre Aumont)
Dominican "Queen of Technicolor" classic movie actress (Arabian Nights; Bowery to Broadway; The Exile; Tangier; Sudan; Pirates of Monterey; Cobra Woman; Ali Baba and the Forty Thieves; Mystery of Marie Roget; Bombay Clipper; South of Tahiti; Gypsy Wildcat; Boss of Bullion City) (born June 6, 1912 – died Sept. 7, 1951; age 39). (Maria Montez 1943 Max Factor Hollywood Ad)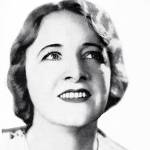 Frances Starr (married & divorced Haskell Coffin)
American actress of Broadway stages (Rose of the Rancho; The Easiest Way; Tiger! Tiger!; Shore Leave; The Shelf; Immoral Isabella; Lady Jane; Claudia; The Young and Fair; Diplomacy; The Sacred Flame; The Ladies of the Corridor), TV (Studio One), & films (Five Star Final; The Star Witness) (born June 6, 1881 – died June 11, 1973; age 92). (Frances Starr 1932 Lux Toilet Soap Ad)
*Images are public domain or Creative Commons licensed & sourced via Wikimedia Commons, Vimeo, or Flickr, unless otherwise noted*