Barbara Feldon is Agent 99 No More
Would you believe…writer, model, and actress Barbara Feldon once tried out for a job as a stripper? No slouch off camera, she spent a lot of her time compensating for being taller than co-star Don Adams when she played Agent 99 on Get Smart from 1965-1970.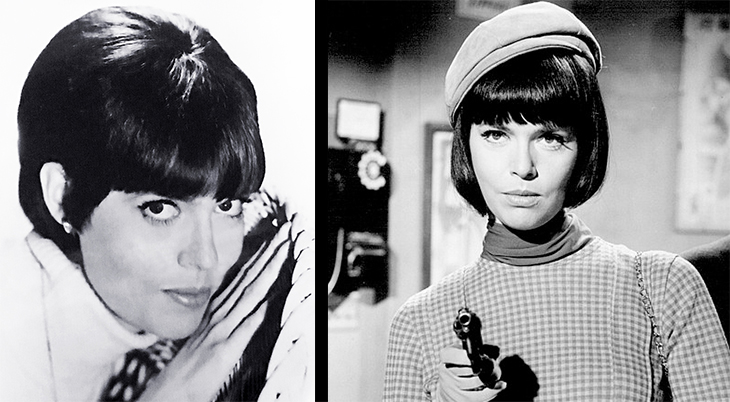 Born Barbara Anne Hall in Butler County near Pittsburgh, Pennsylvania on March 12, 1933, Barbara graduated from the Carnegie Institute of Technology in 1955 with a BA in drama.
While pursuing an acting career and living in New York City, she won the grand prize as a contestant on The $64,000 Question in 1957. Barbara met and fell in love with Belgian photographer Lucien Verdoux-Feldon and they married in 1958. 
Barbara Feldon told People Magazine in 1983 that while she and Lucien were working to open an art gallery together, she lost 30 pounds, and began to get work modeling and acting in commercials.
Broadcasting Telecasting's 1961 article explained why she was becoming a successful model, based on 2 commercials that were airing called The Girl in the Bath Towel and The Girl in the Tub: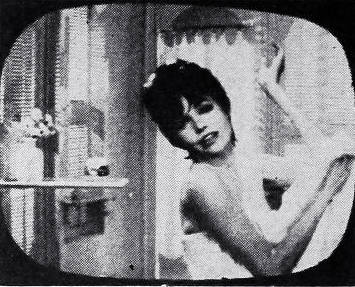 "The commercials, in the little more than two months they have been on the air, have stirred an impressive audience and sales response. They also have placed their star performer on the threshold of a new and exciting career…
Chief factor in the success of the spots is the work of a virtually unknown model-actress named Barbara Feldon, never before in a tv commercial…
Miss Feldon, whose main claim to fame in the past was desultory work in some 40 summer stock theatrical shows, and a 'crawl-on' part in a short-lived Broadway production of 'Caligula', combined the sweet-girl sexy allure of a Brigitte Bardot with the sophisticated, come-hither promise of a Lili Palmer."
This modeling success began to pave the way for small acting roles on television, which in turn paid off in a guest-starring role for Barbara Feldon opposite George C. Scott in an East Side/West Side episode. This role, combined with her commercial work, brought her to the attention of comedy writers Mel Brooks and Buck Henry. When Mel Brooks and Buck Henry were developing a new television comedy, they thought of Barbara Feldon for the role of a female secret agent.
Barbara Feldon's marriage to Lucien Verdoux-Feldon was breaking up, and she moved out to California alone to star in Get Smart as Secret Agent 99, opposite leading man Don Adams (Secret Agent 86).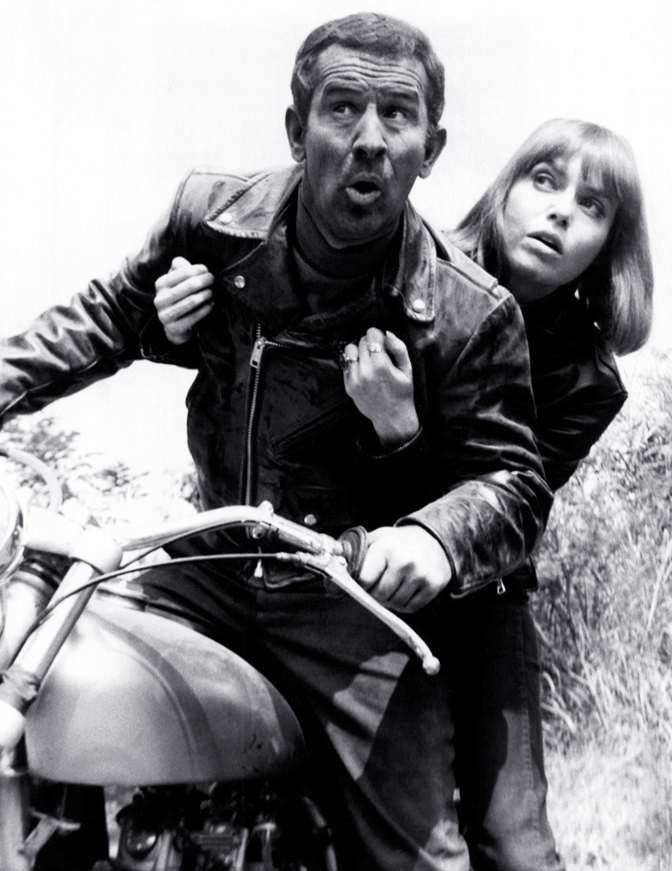 (Barbara Feldon & Don Adams 1967 Get Smart Photo: NBC Television)
The cold war-inspired spoof TV series Get Smart ran from 1965-1970, beginning on NBC and ending on CBS. Barbara Feldon was twice nominated for an Emmy Award for Outstanding Lead Actress in a Comedy Series (1968 and 1969) for her performances on Get Smart.
During the run of Get Smart, Barbara appeared in the movie Fitzwilly (1967) co-starring Dick Van Dyke. 
After her divorce to Lucien Verdoux-Feldon was finalized in 1967, Barbara Feldon lived with Get Smart producer Burt Nodella from 1968-1979. When her romantic relationship with Burt Nodella ended, Feldon moved back to New York City, where she still lives today.
In her autobiographical book of essays, Living Alone and Loving It (2002), Barbara Feldon said that she and Burt Nodella were still good friends. Burt Nodella died February 2016.
In the post-Get Smart years, Barbara Feldon was seen in guest appearances on television during the 1970's, and in the odd movie such as Smile (1975). She appeared in the 1989 made-for-tv movie Get Smart, Again! Her last big-screen movie appearances was as a septuagenarian senior citizen in The Last Request (2006). Feldon has had a successful career with voice-over work in commercials and other projects, poetry readings, and appearances in off-Broadway plays.
When interviewer Colin Broderick (The Wallbreakers) asked what her anti-aging secret was in 2013, Feldon answered,
"The credit goes to a chart I came across about 35 years ago that showed the rate of aging with and without exercise. It was stunning! Instantly, I became an exercise junky, and have made it the top priority of my day for decades. It's nothing heroic, just the minimum exertion for the maximum result, which seems to be a half hour of aerobics most days and weights a couple of times a week…Being a vegetarian probably helps too. Well, not strictly vegetarian, I eat fish."
Feldon told Forbes interviewer Jim Clash in 2016 that because she was taller than her Get Smart co-star Don Adams, she often worked in her bare feet. Occasionally more was required:
"If we were doing a scene in a desert, Don would dig a hole for me. When we walked into a room together, I was taller. But by the time we got to the close-up, I was two inches shorter due to my ability to slouch really effectively."
Today Barbara Feldon is essentially retired from acting, although she still attends the occasional Get Smart fan and nostalgia conventions. During an interview for Australian television in 2019, Barbara Feldon talked about her time on Get Smart, the role of series co-creator Buck Henry, her early 1960s commercial for Top Brass Dandruff Shampoo, her experience auditioning as a stripper, and much more.
Feldon noted that Get Smart and the submissive nature of her character Agent 99 couldn't be done the same way today, because women are much more assertive. Barbara Feldon has moved far beyond Agent 99.
Note: This article was first published in 2016 with the title Celebrating Seniors – Barbara Feldon is 83. It has been updated with new and additional content.
*Images are believed to be in the public domain and/or Creative Commons licensed (Flickr, YouTube, Wikimedia, Vimeo) or used by permission, unless otherwise noted*