December 9th Birthdays
If you were born on December 9th, you share a birthday with these famous people: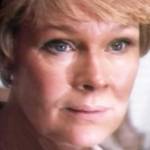 Judi Dench is 86 (nee Judith Olivia Dench)
Academy Award-winning British movie actress (Shakespeare in Love; M in GoldenEye & James Bond films; Philomena; Chocolat; Mrs. Brown; A Room with a View; 84 Charing Cross Road; Pride & Prejudice; Victoria & Abdul; Iris), born December 9, 1934. (Judi Dench 1983 Saigon – Year of the Cat)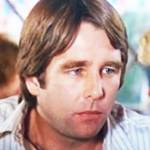 Beau Bridges is 79 (nee Lloyd Vernet Bridges III)
Emmy Award-winning American actor of TV (Stargate SG-1; The Agency; The Millers; The Clear Horizon; Ensign O'Toole; Homeland) and movies (Norma Rae; The Other Side of the Mountain; The Fabulous Baker Boys), born December 9, 1941. (Beau Bridges 1981 Honky Tonk Freeway Trailer)
Dick Butkus is 79 (nee Richard Marvin Butkus)
Pro Football Hall of Fame American NFL football linebacker (Chicago Bears), celebrity pitchman, and actor of TV (Coach Mike Katowinski on Hang Time; Blue Thunder, My Two Dads) and movies (Any Given Sunday; Necessary Roughness), born December 9, 1942. (Dick Butkus 2007 Photo: Alan Light)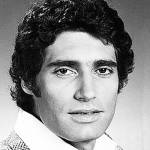 Michael Nouri is 75
American actor of TV (Love & War; Search for Tomorrow; Somerset; Beacon Hill; Downtown; All My Children; The Young and the Restless; The O.C.; The Gangster Chronicles) and films (Flashdance, Last Holiday; Gangster Wars; The Boynton Beach Club), born December 9, 1945. (Michael Nouri 1979 Photo)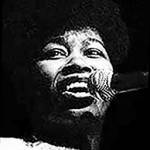 Joan Armatrading is 70
English guitarist, singer & songwriter (Love and Affection, Drop the Pilot; Show Some Emotion; Me Myself I; I'm Lucky; [I Love it When You] Call Me Names; Rosie; The Flight of the Wild Geese; Mama Mercy), born December 9, 1950. (Joan Armatrading 1970s Photo: Eddie Malin)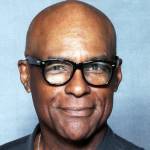 Michael Dorn is 68
American voice over & character actor of TV (Worf on Star Trek: The Next Generation & Star Trek: Deep Space Nine; Officer Turner on CHiPs; Days of Our Lives; Capitol; Castle) and movies (Star Trek: Generations & sequels), born December 9, 1952. (Michael Dorn 2018 Photo: Super Conventions)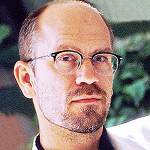 John Malkovich is 67
Emmy Award-winning American actor of TV and movies (Being John Malkovich; In the Line of Fire; Mary Reilly; Of Mice and Men; Dangerous Liaisons; Jennifer 8; Con Air; The Man in the Iron Mask; Secretariat; RED), born December 9, 1953. (John Malkovich 1994 Photo: Gorupdebesanez)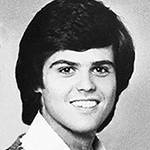 Donny Osmond is 63 (nee Donald Clark Osmond)
American singer-actor solo (Go Away Little Girl; Puppy Love), with sister Marie Osmond (I'm Leavin' It [All] Up To You), & The Osmond Family, on stage (Joseph and the Amazing Technicolor Dreamcoat) and TV (Donny and Marie; Pyramid), born December 9, 1957. (Donny Osmond 1978 Photo: CBS)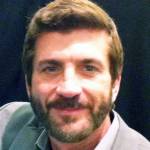 Joe Lando is 59 (nee Joseph John Lando)
American actor of TV (Byron Sully on Dr. Quinn, Medicine Woman & California; Jake on One Life to Live; Guiding Light; The Bold and the Beautiful; Higher Ground; Melrose Place; JAG) and movies (Seeds of Doubt), born December 9, 1961. (Joe Lando 2012 Photo: Artemisboy sur Wikipedia anglais)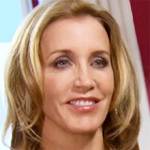 Felicity Huffman is 58
Emmy-winning American actress of TV (Lynette Scavo on Desperate Housewives; Sports Night; American Crime; Frasier; Golden Years; Get Shorty) & movies (Georgia Rule; Transamerica; Reversal of Fortune; Raising Helen), born December 9, 1962. (Felicity Huffman 2012 intervju, London – TV 2)
Allison Smith is 51
American actress of stage, TV (Jennie Lowell on Kate & Allie; The West Wing; Spy Game; Buddy Faro; Sweet Justice; Providence; CSI: Crime Scene Investigation), and movies (A Reason to Believe), born December 9, 1969.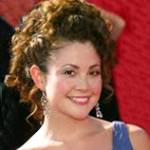 Reiko Aylesworth is 48
American actress of stage, television (Michelle Dessler on 24; Rebecca Lewis on One Life to Live; The Other F Word; Scorpion; Revolution; Damages; ER; Lost; Law & Order: Special Victims Unit) and films (Crazylove; The Killing Floor), born December 9, 1972. (Reiko Aylesworth 2014 Photo: La Modification)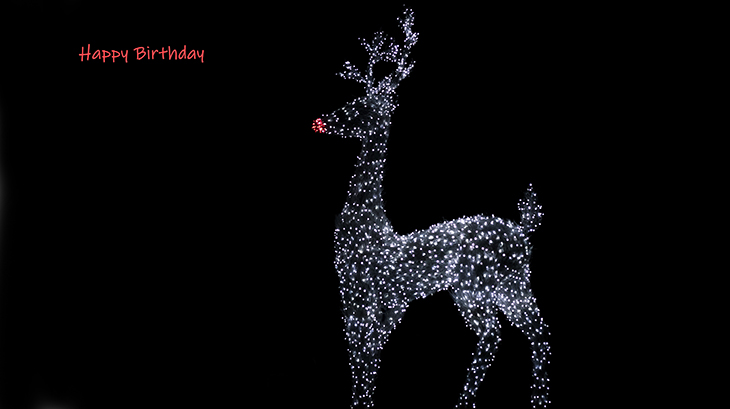 (Christmas Lights Deer, Bluewater Shopping Centre, Dartford UK Photo: Jack B. via Unsplash) 
Happy Birthday to everyone celebrating their birthday on December 9th!
And remembering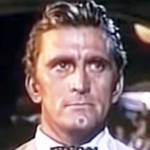 Kirk Douglas (nee Issur Danielovitch)
American film producer, director, & actor (Spartacus; Lust for Life; The Strange Love of Martha Ivers; Gunfight at the O.K. Corral; Out of the Past; The Indian Fighter; A Letter to Three Wives; Tough Guys; The Bad and the Beautiful; My Dear Secretary) (born Dec. 9, 1916 – died Feb. 5, 2020; age 103). Cause of death for Kirk Douglas is unknown. (Kirk Douglas 1952 The Big Trees)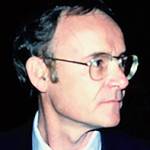 Buck Henry (nee Henry Zuckerman)

American movie director (Heaven Can Wait), actor & screenwriter of TV (Get Smart series & charactors creator), movies (The Graduate; The Owl and the Pussycat; Catch-22; What's Up, Doc?; Town & Country; To Die For), and TV host-actor (Saturday Night Live) (born Dec. 9, 1930 – died Jan. 8, 2020; age 89). Buck Henry died of a heart attack. (Buck Henry 1978 Photo: Alan Light)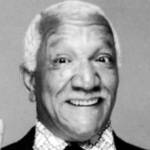 Redd Foxx (nee John Elroy Sanford)
American screenwriter (Grady) and character actor of TV (Fred G. Sanford on Sanford and Son, and Sanford; The Redd Foxx Show; The Royal Family) and movies (Cotton Comes to Harlem; Harlem Nights; Norman… Is That You?) (born Dec. 9, 1922 – died Oct. 11, 1991; age 68). Redd Foxx died of a heart attack. (Redd Foxx 1977 The Redd Foxx Show Photo: ABC Television)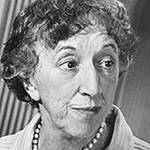 Margaret Hamilton
American actress of movies (The Wizard of Oz; The Red Pony; Brewster McCloud; Dishonored Lady) and TV (Valiant Lady; The Secret Storm; As the World Turns; The Addams Family; Lou Grant) (born Dec. 9, 1902 – died May 16, 1985; age 82). Margaret Hamilton had Alzheimer's Disease and died of a heart attack. (Margaret Hamilton 1973 The Partridge Family Photo: ABC TV)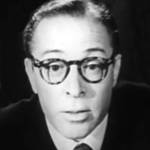 Dalton Trumbo (nee James Dalton Trumbo; Millard Kaufman; Robert Rich)

American novelist (Eclipse; Johnny Got His Gun) and Academy Award-winning blacklisted screenwriter (The Brave One; Exodus; Spartacus; Roman Holiday; Five Came Back; Hawaii; Papillon; Always; Executive Action; Lonely Are the Brave; Gun Crazy) (born Dec. 9, 1905 – died Sept. 10, 1976; age 70). Dalton Trumbo died of a heart attack. (Dalton Trumbo 1950 The Hollywood Ten)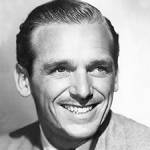 Douglas Fairbanks Jr. (nee Douglas Elton Fairbanks Jr.)

American WWII U.S. Navy hero & actor (The Prisoner of Zenda, Gunga Din; The Jazz Age; Ghost Story; Our Modern Maidens; Union Depot; Morning Glory; The Young in Heart; Sinbad, The Sailor; The Fighting O'Flynn; Little Caesar; The Dawn Patrol; Angels Over Broadway) (born Dec. 9, 1909 – died May 7, 2000; age 90). Douglas Fairbanks Jr. died of a heart attack. (Douglas Fairbanks Jr. 1939)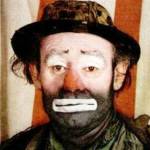 Emmett Kelly ("Weary Willie")
American professional circus performer, trapeze artist (Aerial Kellys) and circus clown for the Ringling Brothers and Barnum & Bailey, on TV and in movies (The Greatest Show on Earth; The Fat Man; Wind Across the Everglades) (born Dec. 9, 1898 – died Mar. 28, 1979; age 80). Emmett Kelly died of a heart attack. (Emmett Kelly 1953 Photo: Pan American Coffee Bureau)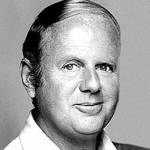 Dick Van Patten (nee Richard Vincent Van Patten)
American actor of television (Eight is Enough; Young Dr. Malone; When Things Were Rotten; The Partners; The New Dick Van Dyke Show; WIOU) and movies (High Anxiety, Charly; The Shaggy D.A.; Freaky Friday; Robin Hood: Men in Tights) (born Dec. 9, 1928 – died June 23, 2015; age 86). Dick Van Patten died of diabetes complications. (Dick Van Patten 1977 Eight is Enough Photo: ABC TV)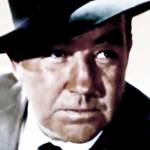 Broderick Crawford (nee William Broderick Crawford)
American actor of stage, TV (Dan Mathews on Highway Patrol; John on King of Diamonds; The Interns), and films (All the King's Men; The Private Files of J. Edgar Hoover; Convicts 4; Lone Star; Larceny, Inc.; Big House, U.S.A.; Beau Geste) (born Dec. 9, 1911 – died Apr. 26, 1986; age 74). Broderick Crawford had several strokes before he died. (Broderick Crawford 1954 Night People Trailer)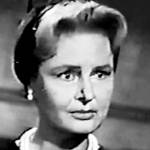 Frances Reid
American actress of stage, radio (Portia Faces Life), TV (Alice Horton on Days of Our Lives from 1965-2009; The Inner Flame; As The World Turns; The Edge of Night; Dr. Kildare; Wagon Train; Perry Mason) and movies (Seconds; The Andromeda Strain) (born Dec. 9, 1914 – died Feb. 3, 2010; age 95). Cause of death for Frances Reid is unknown. (Frances Reid 1964 Channing)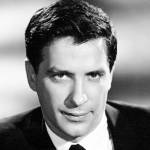 John Cassavetes
American screenwriter, director, and actor of stage, TV (Johnny Staccato), and movies (The Dirty Dozen; The Killers; Crime in the Streets; Edge of the City; Affair in Havana; Rosemary's Baby; Faces; Husbands; Saddle the Wind) (born Dec. 9, 1929 – died Feb. 3, 1989; age 59). John Cassavetes died of cirrhosis of the liver. (John Cassavetes 1959 Johnny Staccato Photo: NBC Television)
Bartlett Robinson (aka Bart Robinson)
American actor of stage, radio (Portia Faces Life), films, & TV (Mona McCluskey; Perry Mason; Wendy and Me; Gunsmoke; Laramie; Mannix; Lou Grant; Bonanza; The Virginian; The Twilight Zone; Bachelor Father; Richard Diamond, Private Detective; Hawaii Five-O) (born Dec. 9, 1912 – died Mar. 26, 1986; age 73). Bartlett Robinson died of cancer. (Bartlett Robinson 1959 Zane Grey Theater)
*Images are public domain or Creative Commons licensed & sourced via Wikimedia Commons or Flickr, unless otherwise noted*