November 1949 Moments in Time
News headlines and entertainment trivia from November 1949.
Prince Rainier III's Coronation
On November 19, 1949, Prince Rainier III was crowned as the 30th ruling Prince of Monaco.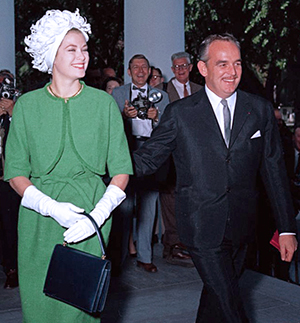 (Prince Rainier III & Princess Grace of Monaco 1961 Photo: Robert LeRoy Knudsen)
Nee Rainier Louis Henri Maxence Bertrand Grimaldi, the Prince ruled Monaco for almost 56 years after his coronation (1949-2005).
Born in Monaco and educated in England, Switzerland, and France, Prince Rainier transformed Monaco's economy from 95% casinos and gambling, by promoting it as an international tax haven.
In 1962 he shepherded in a new constitution for Monaco which created an elected council.
Prince Rainier III married actress Grace Kelly in 1956 and was widowed when she had a stroke and crashed her car in 1982. His children with Princess Grace include the current monarch of Monaco, Prince Albert II, as well as Princess Caroline and Princess Stephanie.
A heavy smoker, Monaco's Prince Rainier died in March 2005 after suffering renal and heart failure.
All the King's Men Premiere
The movie based on author Robert Penn Warren's Pulitzer Prize-winning 1947 novel All the King's Men, premiered on November 8th, 1949, in New York. Starring Broderick Crawford as ruthless rural politician Willie Stark, who rises to the Governor's mansion before a fall from grace, this dramatic film struck a chord with audiences that year.
Driven by strong performances from a cast that included actors John Ireland, Joanne Dru, John Derek, and Mercedes McCambridge, All the King's Men was an instant hit with critics. The movie trailer for All the King's Men features Broderick Crawford.
Nominated for 7 Academy Awards, All the King's Men went on to win 3 Oscars – Best Motion Picture (Producer Robert Rossen), Best Actor (Broderick Crawford), and Best Supporting Actress (Mercedes McCambridge). All the King's Men producer Robert Rossen also directed, wrote the screenplay for it, and co-edited the film – receiving nominations in each of those categories as well.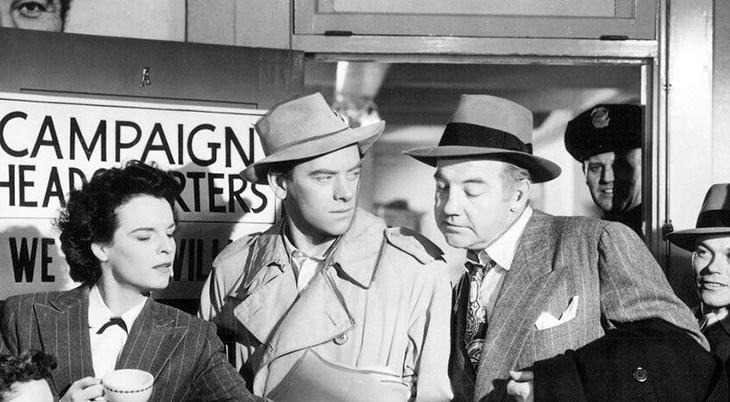 (Mercedes McCambridge, John Ireland, & Broderick Crawford 1949 All The King's Men) 
A later adaptation of All the King's Men (2006) boasted a stellar cast – Sean Penn, Jude Law, Kate Winslet, James Gandolfini, Mark Ruffalo, Patricia Clarkson, Jackie Earle Haley, Anthony Hopkins, and others – was both a critical and commercial flop.
Ted Williams Wins His 2nd American League MVP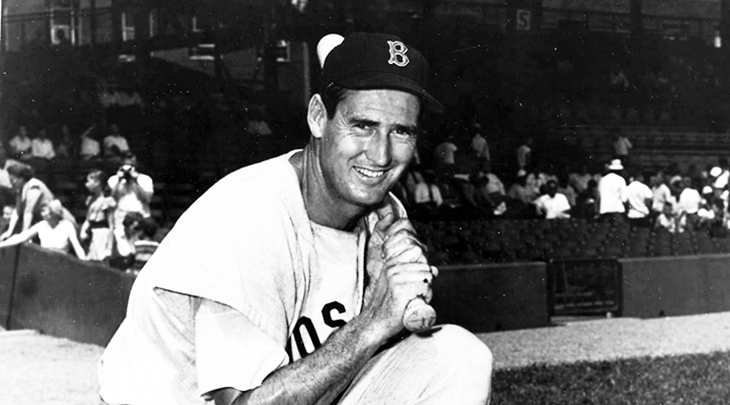 (Ted Williams 1950s Boston Red Sox Photo: Donald Wingfield / The Sporting News)
Boston Red Sox left fielder Ted Williams "The Kid" won the American League MVP on November 25th, 1949.  This was Williams' second AL MVP title, having it won it previously in 1946. In 1949, Ted Williams was also the American League home run leader and RBI leader – his fourth such accomplishment for each feat. Other factors influencing his 1949 MVP achievement were 43 home runs, getting on base in 84 straight games, and hitting in 159 runs that year.
Nee Theodore Samuel Williams when he was born on August 30, 1918, Ted Williams had several impressive seasons during his 19-year major league career with the Boston Red Sox (1939-1960). His intense drive to be a great hitter, combined with natural talent and serious study of the science of hitting, culminated with his career batting average of .3444. Ted Williams passed along his batting expertise in retirement, with his 1970 book The Science of Hitting (1970), as a mentor to Carl Yastrzemski, and as a special batting instructor with the Boston Red Sox.  
Ted Williams was an MLB All-Star every year he played in the major leagues, and was elected to the Baseball Hall of Fame in 1966. Despite time off for WWII military service in the US Navy & Marine Corps (1942-1946), and again during the Korean War (1952-1953), Williams is considered one of the greatest baseball players of all time.
After retiring from baseball, Ted Williams hosted a fishing show on TV and is in the International Game Fish Association (IGFA) Hall of Fame. He died of cardiac arrest on July 5, 2002 at the age of 83.
*Images are believed to be in the public domain and/or Creative Commons licensed & sourced via Wikimedia Commons, Vimeo, YouTube, or Flickr, unless otherwise noted*