December 31st Birthdays
If you were born on December 31st, you share a celebrity New Year's Eve birthday with these famous people: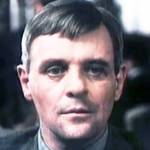 Sir Anthony Hopkins is 85 (nee Philip Anthony Hopkins)
Emmy & Academy Award-winning British-American actor of stage, TV (Westworld), and film (The Silence of the Lambs; Nixon; The Elephant Man; The Bounty; Bram Stoker's Dracula; Proof; Hearts in Atlantis; Bobby), born December 31, 1937. (Anthony Hopkins 1985 Arch of Triumph)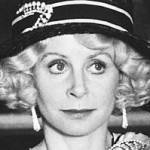 Sarah Miles is 81 (married Robert Bolt)

English actress of stage, TV, movies (The Sailor Who Fell From Grace With the Sea; Those Magnificent Men in Their Flying Machines; Ryan's Daughter; Ordeal by Innocence; The Man Who Loved Cat Dancing; White Mischief; The Accidental Detective), born December 31, 1941. (Sarah Miles 1980 Photo: Merlin Energy)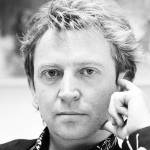 Andy Summers is 80 (nee Andrew James Somers)
Grammy-winning Rock & Roll Hall of Fame English film score composer, singer & guitarist for The Police (Reggatta de Blanc; Don't Stand So Close to Me; Every Breath You Take; Message in a Bottle; King of Pain), born December 31, 1942. (Andy Summers 1989: Rob Bogaerts / Dutch National Archives)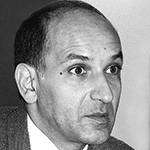 Sir Ben Kingsley is 79 (nee Krishna Pandit Bhanji)
Grammy & Academy Award-winning English actor of TV (Coronation Street), movies (Gandhi; Bugsy; Sexy Beast; House of Sand and Fog; Schindler's List; Shutter Island; Rules of Engagement; Sneakers; Hugo; Learning to Drive; Suspect Zero), born December 31, 1943. (Ben Kingsley 1983 Photo: Towpilot)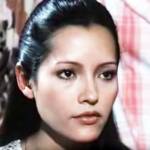 Barbara Carrera is 77 (nee Barbara Kingsbury)
Nicaraguan-American model & actress of TV (Dallas; Masada; Centennial; Emma: Queen of the South Seas) and movies (Never Say Never Again; I, the Jury; Embryo; The Island of Dr. Moreau; Lone Wolf McQuade; Love at Stake; Wild Geese II; Loverboy), born December 31, 1945. (Barbara Carrera 1976 Embryo)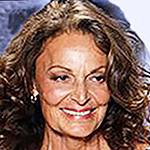 Diane Von Fürstenberg is 76 (nee Diane Simone Michelle Halfin)
Belgian-American fashion designer (the jersey wrap dress), Council of Fashion Designers of America President, and founder of the DVF brand (jewelry, beachwear, womenswear), born December 31, 1946. Married Barry Diller. (Diane Von Fürstenberg 2008: Ed Kavishe / Fashion Wire Press)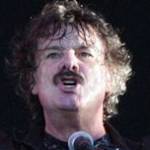 Burton Cummings is 75
Canadian rock & roll musician, singer, and songwriter solo (Stand Tall; Break it to Them Gently), and with The Guess Who (American Woman; No Time; These Eyes; Hand Me Down World; No Sugar Tonight; Clap for the Wolfman), born December 31, 1947. (Burton Cummings 2008 Photo: Shayne Kaye)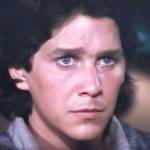 Tim Matheson is 75 (nee Timothy Lewis Matthieson)
American director, actor of TV (The Virginian; Bonanza; Hart of Dixie; Tucker's Witch; The West Wing; Jonny Quest; Virgin River; Window on Main Street; Wolf Lake) and movies (National Lampoon's Animal House; Magnum Force; Fletch; She's All That), born December 31, 1947. (Tim Matheson 1976 The Quest)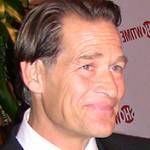 James Remar is 69 (nee William James Remar)
American actor of TV (Dexter; Sex and the City; NCIS: Los Angeles; Grey's Anatomy) & films (Blink; 48 Hrs.; The Warriors; The Cotton Club; The Clan of the Cave Bear; Rent-a-Cop; White Fang; Miracle on 34th Street; What Lies Beneath), born December 31, 1953. (James Remar 2009 Photo: Kristin Dos Santos)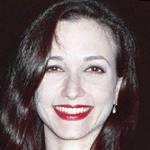 Bebe Neuwirth is 64 (nee Beatrice Neuwirth)
Tony & Emmy Award-winning American singer, dancer, and actress of stage, TV (Dr. Lilith Sternin on Cheers & Frasier; Madam Secretary; Law & Order: Trial by Jury; Blue Bloods) and movies (Green Card; Jumanji; Malice; Liberty Heights) born December 31, 1958. (Bebe Neuwirth 1991 Photo: Alan Light)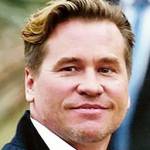 Val Kilmer is 63 (nee Valentine Edward Kilmer; ex of Joanne Whalley)
American movie actor (Top Gun; Batman Forever; The Doors; Thunderheart; True Romance; The Ghost and the Darkness; The Saint; At First Sight; Real McCoy; Blind Horizon; Alexander; Red Planet; Tombstone; The Salton Sea; Heat), born December 31, 1959. (Val Kilmer 2005 Photo: Georges Biard)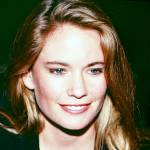 Joanna Johnson is 61
American TV & movie screenwriter, producer (Hope & Faith; The Fosters; Good Trouble; Make it or Break It; Emily Owens M.D.; Fairly Legal; Very Bad Things), and TV actress (Caroline Spencer Forrester on The Bold and the Beautiful 1987-2014), born December 31, 1961. (Joanna Johnson 2022: Mercat77)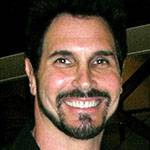 Don Diamont is 60 (nee Donald Feinberg; married Cindy Ambuehl)
American actor of TV (Bill Spencer Jr. on The Bold and the Beautiful; Brad Carlton on The Young and the Restless; Baywatch; Days of Our Lives) and movies (The Incredible Adventures of Marco Polo; Loyal Opposition), born December 31, 1962. (Don Diamant 2010 Photo: Alan Light)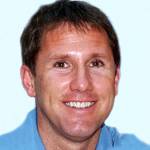 Nicholas Sparks is 57
American screenwriter, producer, and best-selling romance novelist (The Notebook; Message in a Bottle; A Walk to Remember; Nights in Rodanthe; Dear John; The Last Song; Safe Haven; The Longest Ride) born December 31, 1965. (Nicholas Sparks 2006 Photo: Lance Cpl. Drew W. Barker / USMC)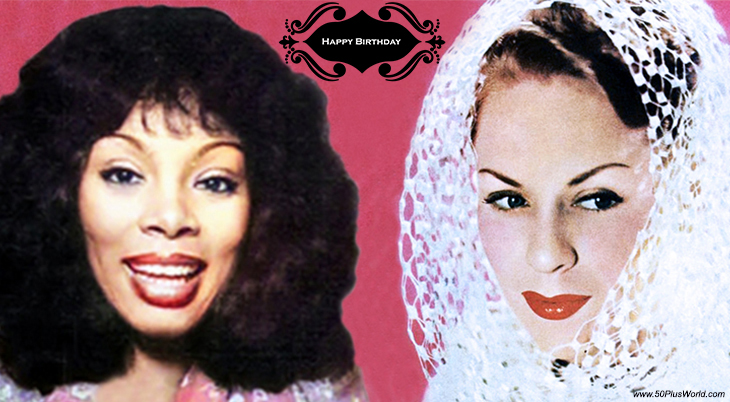 (Donna Summer 1978: Harry L. Langdon [colorized] | Evelyn Knight 1947: John Engstead)
Happy Birthday to everyone celebrating their birthday on December 31st!
Remember These December 31st Famous Birthdays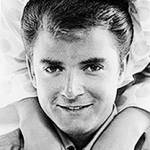 Tim Considine (nee Timothy Daniel Considine; brother of John Considine)

American screenwriter & actor of TV (Mike Douglas on My Three Sons; The New Adventures of Spin and Marty; The Hardy Boys: The Mystery of the Applegate Treasure; Annette; The Mickey Mouse Club) and movies (The Shaggy Dog; The Daring Dobermans; The Clown; Sunrise at Campobello) (born Dec. 31, 1940 – died Mar. 3, 2022; age 81). (Tim Considine 1965: ABC TV)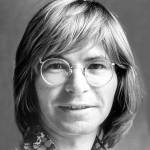 John Denver (nee Henry John Deutschendorf Jr.)
Songwriters Hall of Fame American musician & singer (Take Me Home, Country Roads; Sunshine on My Shoulders; Rocky Mountain High; Thank God I'm A Country Boy; Annie's Song; Leaving on a Jet Plane; Back Home Again) (born Dec. 31, 1943 – died Oct. 12, 1997; age 53). John Denver died when the airplane he was piloting crashed. (John Denver 1974 Photo: RCA Records)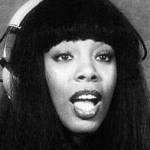 Donna Summer (nee LaDonna Adrian Gaines; "Queen of Disco")
Grammy Award-winning American songwriter & singer (MacArthur Park; Love to Love You Baby; Hot Stuff; Last Dance; Bad Girls; I Feel Love; Heaven Knows; On the Radio; Dim All the Lights; No More Tears [Enough is Enough]) (born Dec. 31, 1948 – died May 17, 2012; age 63). Donna Summer died of lung cancer. (Donna Summer 1977 Photo: Casablanca Records)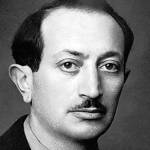 Simon Wiesenthal
Jewish Austrian WWII Holocaust concentration camp survivor (Janowska; Kraków-Płaszów; Gross-Rosen; Mauthausen-Gusen) & Nazi war criminal hunter who founded the Jewish Historical Documentation Centre (born Dec. 31, 1908 – died Sept. 20, 2005; age 96). Cause of death for Simon Wiesenthal is unknown. (Simon Wiesenthal c. 1940 Photo: Dutch National Archives)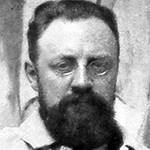 Henri Matisse
French modern artist, printmaker, sculptor, Fauve (Woman with a Hat), and classical style painter (Le Mur Rose; Vase of Sunflowers; Study of a Nude; The Blue Window; Woman on a High Stool; Joy of Life; The Goldfish; Sorrow of the King) (born Dec. 31, 1869 – died Nov. 3, 1954; age 84). Henri Matisse died of a heart attack. (Henri Matisse 1913 Photo: Alvin Langdon Coburn)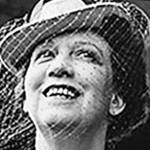 Elizabeth Arden (nee Florence Nightingale Graham)
Canadian-American businesswoman and founder of the Elizabeth Arden luxury cosmetics company, retail salons, and pioneer in cosmetic formulation and beauty makeovers with coordinated makeup, lip and eye colors; race horse owner (Jet Pilot, 1947 Kentucky Derby winner) (born Dec. 31, 1878 – died Oct. 18, 1966; age 87). (Elizabeth Arden 1939: Alan Fisher)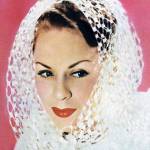 Evelyn Knight (nee Evelyn Davis; aka Honey Davis)
American soprano singer of nightclubs, radio singer & recording artist (A Little Bird Told Me; Dance with a Dolly [With a Hole in Her Stocking]; Powder Your Face With Sunshine; Brush Those Tears From Your Eyes; Chickery Chick) (born Dec. 31, 1917 – died Sept. 28, 2007; age 89). Evelyn Knight died of lung cancer. (Evelyn Knight 1947 Photo: John Engstead / Radio Mirror)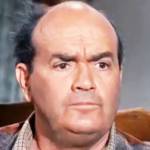 Rhys Williams
Welsh-American actor of TV (The Rifleman) and movies (How Green Was My Valley; The Corn is Green; The World in His Arms; Remember Pearl Harbor; Random Harvest; The Restless Breed; The Bells of St. Mary's; Gentleman Jim; Johnny Guitar) (born Dec. 31, 1897– died May 28, 1969; age 71). Cause of death for Rhys Williams is unknown. (Rhys Williams 1960 Bonanza)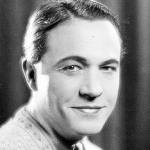 Jason Robards Sr. (nee Jason Nelson Robards; father of Jason Robards Jr.)
American character actor of stage, TV, and movies (The Gilded Lily; Casey Jones; Charlie Chan Carries On; Klondike; Flight to Fame; Riff-Raff; Thunder Mountain; Under the Tonto Rim; Wild Horse Mesa; Desperate) father of Jason Robards (born Dec. 31, 1892 – died Apr. 4, 1963; age 70). Cause of death for Jason Robards Sr. is unknown. (Jason Robards Sr. 1927 Photo: Warner Bros)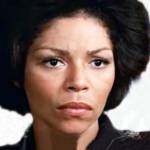 Rosalind Cash
American actress of TV (Mary Mae Ward on General Hospital) & films (Melinda; Amazing Grace; The Omega Man; The New Centurions; Go Tell It on the Mountain; Dr. Black and Mr. Hyde; Uptown Saturday Night; Hickey & Boggs; The Adventures of Buckaroo Banzai Across the 8th Dimension) (born Dec. 31, 1938 – died Oct. 31, 1995; age 56). (Rosalind Cash 1975 Cornbread, Earl and Me)
Odetta (nee Odetta Holmes; aka Odetta Gordon)
Grammy-winning American civil rights activist, songwriter, musician, jazz-folk-blues singer (Take This Hammer; Go Down Sunshine; John Henry; Ballad of Easy Rider; Lonesome Road), and actress of movies and TV (The Autobiography of Miss Jane Pittman; The Ed Sullivan Show) (born Dec. 31, 1930 – died Dec. 2, 2008; age 77). Odetta died of heart disease. (Odetta 1961 Sanctuary)
Frank Skinner
American arranger & composer of film scores (The House of the Seven Gables; Madame X; Harvey; Tammy and the Doctor; Captain Newman, M.D.; Midnight Lace; All That Heaven Allows; Desert Legion; The World in His Arms; Bright Victory; Bedtime for Bonzo; Francis; My Little Chickadee) (born Dec. 31, 1897 – died Oct. 9, 1968; age 70). (Frank Skinner 1949 Photo: Radio Showmanship)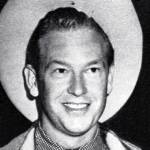 Rex Allen ("The Arizona Cowboy"; father of Rex Allen, Jr.)
American singer, songwriter, actor & narrator "The Voice of the West" of radio (National Barn Dance), TV (Frontier Doctor), & films (Red River Shore; For the Love of Mike; The Last Musketeer; Colorado Sundown; The Incredible Journey; Charlotte's Web; Run, Appaloosa, Run) (born Dec. 31, 1920 – died Dec. 17, 1999; age 78). Cousin of Glenn Strange. (Rex Allen 1949: Screenland)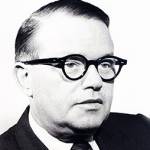 Jule Styne (nee Julius Kerwin Stein)
American Theatre & Songwriters Halls of Fame Broadway musical & film score composer and songwriter (People; Three Coins in the Fountain; Don't Rain on My Parade; Diamonds Are a Girl's Best Friend; Everything's Coming Up Roses; How Do You Speak to an Angel; It's Magic; Let it Snow! Let It Snow! Let it Snow!) (born Dec. 31, 1905 – died Sept. 20, 1994; age 88). (Jule Stein 1961)
Jacques Cartier
Breton-French mariner, first European to explore Canadian coastal islands (Newfoundland, Labrador, Prince Edward Island) and inland North America, traveling via the Gulf of St. Lawrence and St. Lawrence River (Stadacona – Quebec City; Hochelaga – Montreal), which he named the territory of Canada & claimed for France (born Dec. 31, 1491 – died Sept. 1, 1557; age 65)
*Images are public domain or Creative Commons licensed & sourced via Wikimedia Commons or Flickr, unless otherwise noted*