History Fix From August 1946
Baby Boomer Trivia From August 1946: AEC is Formed, Dominican Tsunami, & Booker T. Washington Commemorative Coin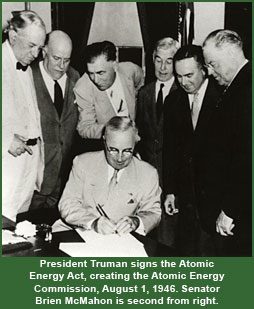 On August 1, 1946, U.S. President Harry Truman signed the McMahon/Atomic Energy Act, effectively establishing the civilian Atomic Energy Commission (AEC) and giving it significant powers of regulation for nuclear science and technology. The new AEC acquired control of all of the personnel, laboratories, equipment and plants that had been gathered to create the atomic bomb during World War II. (Photo: U.S. Department of Energy)
Congress declared that atomic energy would now be used to promote world peace, improve public welfare, and strengthen competition in private enterprise, in addition to it's use in nuclear weapons.
August 4, 1946, was the 450th anniversary of the founding of Ciudad Trujillo, Dominican Republic, the oldest city of the American continent, founded by Columbus in 1496. That afternoon, an 8.0 earthquake hit near Samaná in the northern Dominican Republic, killing approximately 100 people and leaving 20,000 homeless. The earthquake was felt as far away as in parts of Haiti, Puerto Rico, the Virgin Islands, and Cuba. A 7.6 aftershock occurred 4 days later, and another shock occurred on August 21 1946.
Although the earthquake killed only 100 people, the resulting tsunami waves up to 16′ high at Nagua in Dominican Republic, drowned approximately 1800 people, according to the 2010 Caribbean Tsunami Warning System.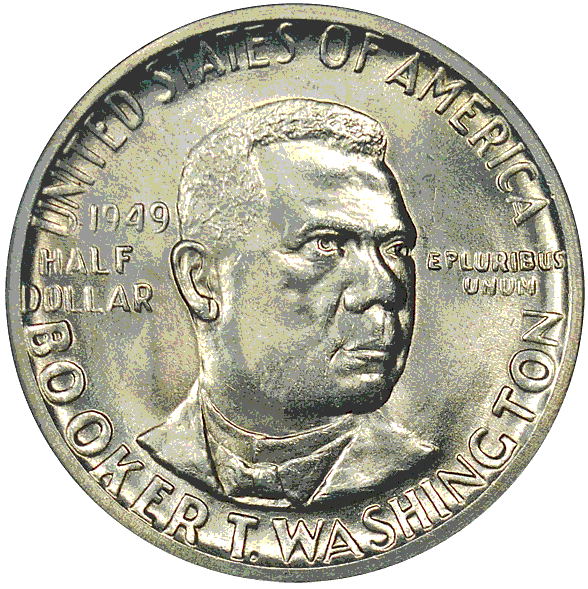 African-American Booker T. Washington was the first black person to be honored with a  coin in his likeness in August, 1946: The Booker T. Washington Commemorative Half-Dollar Coin.
(Photo: The Coin Spot)
Booker T. Washington was born into slavery in Franklin County, Virginia in 1856. After emancipation he attended school and was the first Principal at the newly founded Tuskegee Institute in 1881, one of the first universities for black people in the U.S. Throughout his life, Washington worked to promote opportunities and education for freed black slaves after the American Civil War.