January 1st Birthdays
If you were born on this day January 1st you share a celebrity birthday with these famous people: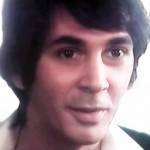 Frank Langella is 84 (nee Frank A. Langella Jr.)
Tony-winning American actor of stage, TV (Gabriel on The Americans; Kidding; The Mark of Zorro) and film (Dracula; Frost/Nixon; Muhammad Ali's Greatest Fight; The Twelve Chairs; Masters of the Universe; Superman Returns), born January 1, 1938. (Frank Langella 1970 Diary of a Mad Housewife)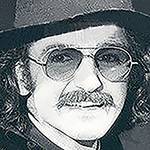 Don Novello is 79 (nee Donald Andrew Novello; aka Lazlo Toth)
American comedian, screenwriter & actor of TV (Father Guido Sarducco on Saturday Night Live; The Chicken Little Comedy Show; The Smothers Brothers Show) and movies (Casper; Head Office; Factory Girl), born January 1, 1943. (Don Novello 1975 The Smothers Brothers Show Photo: NBC-TV)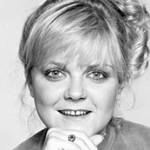 Stephanie Faracy is 70
American actress of TV (Ellen Freeman on True Colors and How to Get Away With Murder; His & Hers; The Last Resort; Goodnight, Beantown; The Thorn Birds) and movies (The Great Outdoors; When You Comin' Back, Red Ryder?; Blind Date),  born January 1, 1952. (Stephanie Faracy 1981 Photo)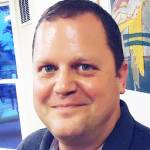 Christopher Moore is 65
American comic fantasy author (Coyote Blue; Lamb: The Gospel According to Biff, Christ's Childhood Pal; Practical Demonkeeping; Bite Me; A Love Story; You Suck: A Love Story; Fool; A Dirty Job; Noir; Shakespeare For Squirrels), born January 1, 1957. (Christopher Moore 2013 Photo: Tomwsulcer)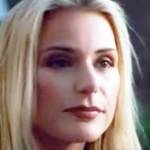 DeDee Pfeiffer is 58 (nee Dorothy Diane Pfeiffer)
American actress of stage, TV (Sheri Winston on For Your Love; Rachel Blanders on Cybill; Big Sky) and film (The Sky is Falling; The Allnighter; Brothers in Arms; Into the Night; Moving Violalions; Running Cool; Sandman; Double Exposure), born January 1, 1964. (DeDee Pfeiffer 1996 A Kiss So Deadly)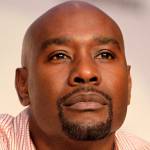 Morris Chestnut is 53
American producer & actor of TV (Dr. Beaumont Rosewood Jr. on Rosewood; V; Nurse Jackie; American Horror Story; Out All Night; Legends; Goliath) and movies (The Best Man; Boyz n the Hood; Ladder 49; The Brothers; G. I. Jane), born January 1, 1969. (Morris Chestnut 2010 Photo: Gage Skidmore)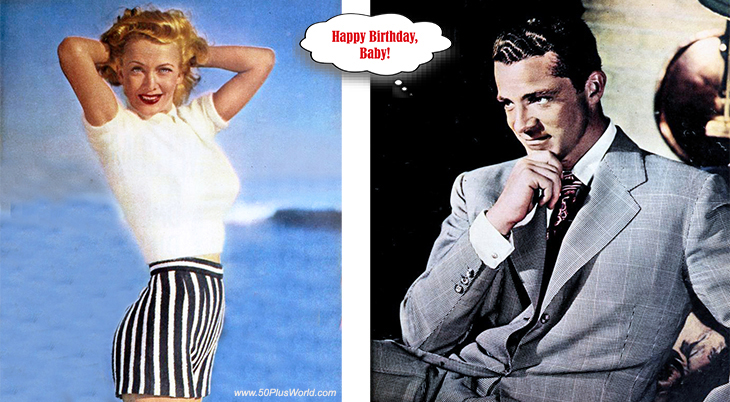 (Carole Landis 1946: Andre de Dienen | Dana Andrews 1948: Engstead)
Happy Birthday to everyone celebrating their birthday on January 1st!
Remember These January 1st Famous Birthdays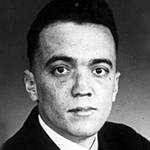 J. Edgar Hoover (nee John Edgar Hoover)
American detective, Director of the Bureau of Investigation (1924-1935), founder and Director of the FBI (Federal Bureau of Investigation) from 1935-1972, implemented policing advancements (forensic labs, centralized fingerprints) (born Jan. 1, 1895 – died May 2, 1972; age 77). J. Edgar Hoover died of a heart attack. (J. Edgar Hoover 1932 Photo: Underwood & Underwood)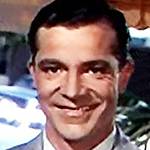 Dana Andrews (nee Carver Dana Andrews)
American actor of radio, TV (Bright Promise) & films (Laura; The Best Years of Our Lives; Elephant Walk; State Fair; Deep Waters; My Foolish Heart; Belle Starr; The Purple Heart; The Westerner) (born Jan. 1, 1909 – died Dec. 17, 1992; age 83). Dana Andrews had Alzheimer's Disease and died of pneumonia & congestive heart failure. (Dana Andrews 1945 State Fair Trailer)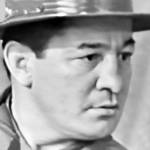 Rocky Graziano (nee Thomas Rocco Barbella; "The Rock" or "Rocky")

American International Boxing Hall of Fame World Middleweight champion boxer (1947-1948), author and inspiration for the film Somebody Up There Likes Me, actor (Miami Undercover), and TV host (The Henny and Rocky Show) (born Jan. 1, 1919 – died May 22, 1990; age 71). Rocky Graziano died of cardiopulmonary failure. (Rocky Graziano 1959 I've Got a Secret)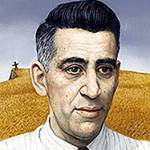 J. D. Salinger (nee Jerome David Salinger)
Reclusive American writer of Catcher in the Rye and short stories (A Perfect Day for Banafish; Franny and Zooey; Slight Rebellion off Madison; The Ocean Full of Bowling Balls; Go See Eddie; The Young Folks; The Hang of It) (born Jan. 1, 1919 – died Jan 27, 2010; age 91). J. D. Salinger died of natural causes. (J. D. Salinger Photo: Robert Vickrey / Time Inc.)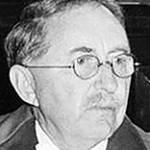 E. M. Forster (nee Edward Morgan Forster)
English short story writer (The Other Side of the Hedge) and novelist (A Passage to India; Howards End; A Room With A View; Where Angels Fear to Tread; The Longest Journey; Maurice), member of the Bloomsbury Group, and BBC radio broadcaster (born Jan. 1, 1879 – died June 7, 1970; age 91). E. M. Forster died of a stroke. (E. M. Forster 1954 Photo: Joop van Bilsen)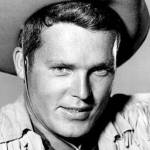 Ty Hardin (nee Orison Whipple Hungerford Jr.)
American actor of TV (Bronco Layne on Bronco and Sugarfoot; Moss Andrews on Riptide) and in movies (PT 109; The Chapman Report; Merrill's Marauders; As Young As We Are; Palm Springs Weekend; Battle of the Bulge; Born Killer; Bad Jim) (born Jan. 1, 1930 – died Aug. 3, 2017; age 87). Cause of death for Ty Hardin is unknown. (Ty Hardin 1958 Bronco Photo: ABC Television)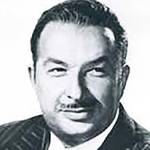 Xavier Cugat (nee Francisco de Asís Javier Cugat Mingall de Bru y Deulofeu)
Catalan-Spanish-American violinist, Waldorf-Astoria Hotel bandleader, recording artist (Brazil; Perfidia), film orchestra leader (A Date With Judy; Neptune's Daughter; Stage Door Canteen; Holiday in Mexico; Chicago Syndicate), cartoonist & caricaturist (born Jan. 1, 1900 – died Oct. 27, 1990; age 90). Xavier Cugat died of heart failure. (Xavier Cugat 1950 Photo: MCA Artists Ltd.)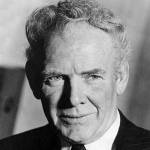 Charles Bickford
American actor & host of TV (The Virginian; The Man Behind the Badge) & films (Anna Christie; Little Miss Marker; A Notorious Gentleman; Jhnny Belinda; The Farmer's Daughter; Gangs of New York; Captain Eddie; The Song of Bernadette) (born Jan. 1, 1891 – died Nov. 9, 1967; age 76). Charles Bickford died of a blood infection & pneumonia. (Charles Bickford 1950s Photo: MCA-TV)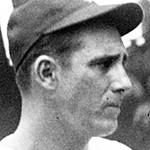 Hank Greenberg (nee Hyman Greenberg; aka Henry Benjamin Greenberg)
American Baseball Hall of Fame professional baseball player, MLB first baseman & left fielder (Detroit Tigers; Pittsburgh Pirates), 1935 & 1940 American League MVP, and 4-time AL home-run leader (1935, 1938, 1940, 1946) (born Jan. 1, 1911 – died Sept. 4, 1986; age 75). Hank Greenberg died of kidney cancer. (Hank Greenberg 1937 Photo: Harris & Ewing)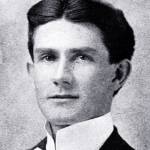 Bertram Bracken (aka Bert Bracken)
American silent film actor (The Immortal Alamo) & movie director (Defying the Law; The Confession; Harriet the Piper; Parted Curtains; The Eternal Sappho; The Mask; East Lynne) 1st husband of Mildred Bracken, and of Margaret Landis (born Jan. 1, 1880 – died Nov. 1, 1952; age 72). (Bertram Bracken 1914 Photo: Who's Who in The Film World)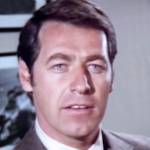 Fred Holliday (nee Fred Grossinger)
American actor of feature films, TV ads, movies & series (Days of Our Lives; Medical Center; The F.B.I.; Marcus Welby, M.D.; Dallas; Galactica 1980; Harper Valley P.T.A.; Adam-12; Falcon Crest; Dynasty; McCloud; Mod Squad; Hawaiian Eye; Ironside; Longstreet) (born Jan. 1, 1936 – died Nov. 21, 1995; age 59). Fred Holliday died of a heart attack. (Fred Holliday 1971 Dan August)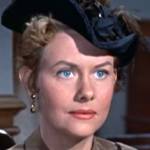 Helen Westcott (nee Myrthas Helen Hickman)
American actress of stage, TV (Medical Center), and movies (The Gunfighter; 13 Lead Soldiers; Alaska Patrol; Homicide; The Charge at Feather River; With a Song in My Heart; Loan Shark; God's Little Acre; One Last Fling; Abbott and Costello Meet Dr. Jekyll and Mr. Hyde) (born Jan. 1, 1928 – died Mar. 17, 1998; age 70). Helen Westcott died of cancer. (Helen Westcott 1960 Bonanza)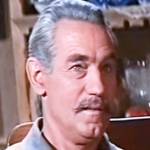 Nelson Leigh (nee Sydney Talbot Christie)
American actor of stage, TV (Perry Mason; This is the Life; Bonanza; The Cisco Kid; The F.B.I.), and movies (The Adventures of Sir Galahad; World Without End; The Lost Tribe; God is My Partner; The Outlaw's Daughter; The Saracen Blade) (born Jan. 1, 1905 – died July 3, 1985; age 80). Cause of death for Nelson Leigh is unknown. (Nelson Leigh 1961 The Little Shepherd of Kingdom Come)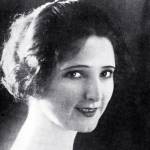 Mabel Ballin (nee Mabel Croft)
American silent movie actress (Jane Eyre; East Lynne; Riders of the Purple Sage; Vanity Fair; The Glorious Adventure; The Turn of the Wheel; The White Heather; The Danger Game; Souls For Sale; Code of the West; Barriers Burned Away; Beauty and the Bad Man; The Rainbow Trail) (born Jan. 1, 1885 – died July 24, 1958; age 73). (Mabel Ballin 1921 Photo: Exhibitor's Herald)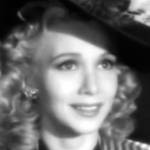 Carole Landis (nee Frances Lillian Mary Ridste)
American film actress (I Wake Up Screaming; Four Jills in a Jeep; Road Show; Turnabout; Cadet Girl; A Gentleman at Heart; Secret Command; Having Wonderful Crime; Dance Hall; Manila Calling; The Powers Girl; Behind Green Lights; A Scandal in Paris; It Happened in Flatbush) (born Jan. 1, 1919 – died July 5, 1948; age 29). Carole Landis died by suicide. (Carole Landis 1941 Topper Returns)
Stanley Kamel
American actor of TV (Dr. Charles Kroger on Monk; Melrose Place; Rituals; Beverly Hills, 90210; Murder One; Days of Our Lives; Cagney & Lacey; L. A. Law; General Hospital; Hunter; Hill Street Blues) and film (Corvette Summer; Star 80; Judge Koan; The Urn; Domino; A Fare to Remember) (born Jan. 1, 1943 – died Apr. 8, 2008; age 65). Stanley Kamel died of a heart attack.
John Bright
American screenwriter (The Public Enemy; Smart Money; Blonde Crazy; Taxi; Union Depot; The Crowd Roars; Three on a Match; If I Had a Million; She Done Him Wrong; The Accusing Finger; San Quentin; Glamour for Sale; Broadway; I Walk Alone; Sherlock Holmes and the Voice of Terror; The Kid From Cleveland; Close-Up) (born Jan. 1, 1908 – died Sept. 14, 1989; age 81).
*Images are public domain or Creative Commons licensed & sourced via Wikimedia Commons or Flickr, unless otherwise noted*