January 1st Birthdays
If you were born on January 1st you share a birthday with these famous people:
Frank Langella is 80 (nee Frank A. Langella Jr.)
New octogenarian Tony Award-winning American actor on stage, TV (The Americans) and film (Dracula; Frost/Nixon; Diary of a Mad Housewife; The Twelve Chairs; Masters of the Universe; Superman Returns), born January 1, 1938. (Frank Langella 1970 Diary of a Mad Housewife Screenshot)
Stephanie Faracy is 66
American actress on TV (Ellen Freeman on True Colors and How to Get Away With Murder; His & Hers; The Last Resort; Goodnight, Beantown; The Thorn Birds), movies (The Great Outdoors; When You Comin' Back, Red Ryder?), & senior citizen born January 1, 1952. (Stephanie Faracy 1978 Photo: CBS) 
Christopher Moore is 61
American 60+ comic fantasy author (Coyote Blue; Lamb: The Gospel According to Biff, Christ's Childhood Pal; Practical Demonkeeping; Bite Me; A Love Story; You Suck: A Love Story; Fool; A Dirty Job), born January 1, 1957. (Christopher Moore 2013 Photo: Tomwsulcer)
DeDee Pfeiffer is 54 (nee Dorothy Diane Pfeiffer)
American 50+ actress on stage, TV (For Your Love; Cybill) and film (The Sky is Falling; The Allnighter; Brothers in Arms; Into the Night; Moving Violalions; Running Cool; Sandman; Double Exposure), born January 1, 1964. (DeDee Pfeiffer 1996 A Kiss So Deadly Screenshot) YouTube Lifetime Full Movies)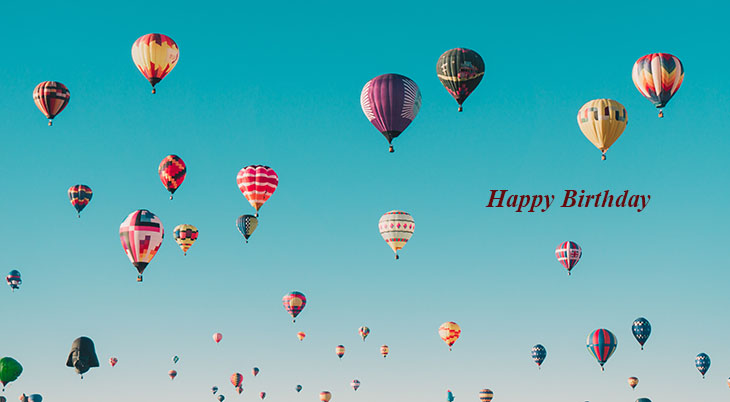 (Photo: Ian Dooley via Unsplash)
Happy Birthday to everyone celebrating their birthday on January 1, 2018!
And remembering
Stanley Kamel
American actor on TV (Monk; Melrose Place; Beverly Hills, 90210; Murder One; Days of Our Lives; Cagney & Lacey; L. A. Law; General Hospital) and film (Corvette Summer; Star 80) (born Jan. 1, 1943 - died Apr. 8, 2008; age 65). Stanley Kamel died of a heart attack. (Stanley Kamel CNNGR 17 Hollywood Actors You Didn't know are Dead Screenshot)
J. Edgar Hoover (nee John Edgar Hoover)
American detective, Director of the Bureau of Investigation (1924-1935), founder and Director of the FBI (Federal Bureau of Investigation) from 1935-1972, implemented policing advancements (forensic labs, centralized fingerprints) (born Jan. 1, 1895 - died May 2, 1972; age 77). J. Edgar Hoover died of a heart attack. (J. Edgar Hoover 1932 Photo: Underwood & Underwood) 
Dana Andrews (nee Carver Dana Andrews)
American actor on radio, TV (Bright Promise) and movies (Laura; The Best Years of Our Lives; Elephant Walk; State Fair; Deep Waters; My Foolish Heart; Belle Starr; The Purple Heart) (born Jan. 1, 1909 - died Dec. 17, 1992; age 83). Dana Andrews had Alzheimer's Disease and died of pneumonia & congestive heart failure. (Dana Andrews 1945 State Fair Trailer Screenshot)  
Rocky Graziano (nee Thomas Rocco Barbella; "The Rock" or "Rocky")

American International Boxing Hall of Fame World Middleweight champion boxer (1947-1948), author and inspiration for the film Somebody Up There Likes Me, actor (Miami Undercover), and TV host (The Henny and Rocky Show) (born Jan. 1, 1919 - died May 22, 1990; age 71). Rocky Graziano died of cardiopulmonary failure. (Rocky Graziano 1959 I've Got a Secret Screenshot)
Ty Hardin (nee Orison Whipple Hungerford Jr.)
American actor on TV (Bronco Layne on Bronco and Sugarfoot; Moss Andrews on Riptide) and in movies (PT 109; The Chapman Report; Merrill's Marauders; As Young As We Are; Palm Springs Weekend; Battle of the Bulge; Born Killer; Bad Jim) (born Jan. 1, 1930 - died Aug. 3, 2017; age 87). Cause of death for Ty Hardin is unknown. (Ty Hardin 1958 Bronco Photo: ABC Television)
Xavier Cugat (nee Francisco de Asís Javier Cugat Mingall de Bru y Deulofeu)
Catalan-Spanish-American violinist, bandleader, recording artist (Brazil; Perfidia), and orchestra leader in movies (A Date With Judy; Neptune's Daughter; Stage Door Canteen; Holiday in Mexico), cartoonist and caricaturist (born Jan. 1, 1900 - died Oct. 27, 1990; age 90). Xavier Cugat died of heart failure. (Xavier Cugat 1948 A Date With Judy Trailer Screenshot) 
Charles Bickford
American actor & host of TV (The Virginian; The Man Behind the Badge) & film (Anna Christie; Little Miss Marker; A Notorious Gentleman; The Farmer's Daughter; Gangs of New York; Captain Eddie; The Song of Bernadette; Johnny Belinda) (born Jan. 1, 1891 - died Nov. 9, 1967; age 76). Charles Bickford died of a blood infection and pneumonia. (Charles Bickford 1950s Photo: MCA-TV)
J. D. Salinger
Reclusive American writer of Catcher in the Rye and short stories (A Perfect Day for Banafish; Franny and Zooey; Slight Rebellion off Madison; The Ocean Full of Bowling Balls) (born Jan. 1, 1919 - died Jan 27, 2010; age 91). J. D. Salinger died of natural causes. (J. D. Salinger Photo: Robert Vickrey / Time Inc. |Wikimedia Commons / Public Domain)
Hank Greenberg (nee Hyman Greenberg; aka Henry Benjamin Greenberg)
American Baseball Hall of Fame professional baseball player, MLB first baseman & left fielder (Detroit Tigers; Pittsburgh Pirates), 1935 & 1940 American League MVP, and 4-time AL home-run leader (1935, 1938, 1940, 1946) (born Jan. 1, 1911 - died Sept. 4, 1986; age 75). Hank Greenberg died of kidney cancer. (Hank Greenberg 1937 Photo: Harris & Ewing) 
E. M. Forster (nee Edward Morgan Forster)
English short story writer and novelist (A Passage to India; Howards End; A Room With A View; Where Angels Fear to Tread; The Longest Journey), member of the Bloomsbury Group, and BBC radio broadcaster (born Jan. 1, 1879 - died June 7, 1970; age 91). 
*Images are public domain or Creative Commons licensed & sourced via Wikimedia Commons or Flickr, unless otherwise noted*