June 30th Birthdays
If you were born on June 30th you share a birthday with these famous people: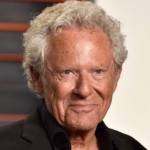 Alan Hamel is 84

Canadian producer, actor & host of television (The Alan Hamel Show; The Suzanne Somers Show; Razzle Dazzle; Wedding Party; Anniversary Game; Nightcap; Mantrap; Comedy Bag) and movies (Nothing Personal), born June 30, 1936. (Alan Hamel Photo: Suzanne Somers / Courtesy Alan Hamel)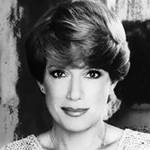 Nancy Dussault is 84
Octogenarian American singer, first co-anchor of Good Morning America with David Hartman, actress of stage, movies, and TV (Muriel Rush on Too Close for Comfort; Carol Davis on The New Dick Van Dyke Show; Match Game), born June 30, 1936. (Nancy Dussault 1983 WomanWatch Photo: TBS)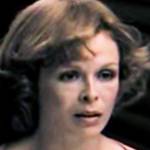 Diahn Williams is 67 (aka Diahn McGrath)
American senior, lawyer, and retired former actress of TV (Chrystal Ames on Somerset; Terry on Harry's Girls; I Spy; Get Smart; Here Come the Brides; Tarzan; The Andy Griffith Show) and movies (Another Nice Mess; Deadly Hero), born June 30, 1943. (Diahn Williams 1975 Deadly Hero)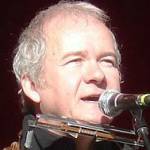 Murray McLauchlan is 72
Juno Award-winning  Scottish-Canadian septuagenarian musician (piano, guitar, harmonica), songwriter & singer (Farmer's Song; Maybe Tonight; Down by the Henry Moore; Little Dreamer; Linda, Won't You Take Me In; On the Boulevard) born June 30, 1948. (Murray McLauchlan 2009 Photo: McQuaidjim)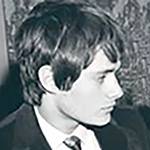 Leonard Whiting is 70
English singer, writer and actor of stage (Oliver!), TV (The Legend of Young Dick Turpin; The Dreamstone), movies (Romeo and Juliet; Say Hello to Yesterday; The Royal Hunt of the Sun; War is Hell; Rachel's Man; Social Suicide), and senior born June 30, 1950. (Leonard Whiting 1967 Photo)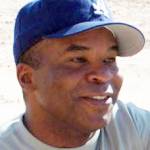 David Alan Grier is 64
American comedian, host & actor of radio, TV (In Living Color; Life With Bonnie; The Carmichael Show; DAG; Damon; Bad Teacher), and movies (Blankman; A Soldier's Story; Boomerang; Jumanji; McHale's Navy; Bewitched), born June 30, 1956. (David Alan Grier 2007 Photo: Spc. Cal Turner / US Army)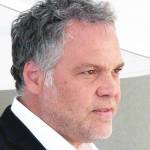 Vincent D'Onofrio is 61
American actor of stage, TV (Det. Robert Goren on Law & Order: Criminal Intent; Daredevil) and movies (Men in Black; Jurassic World; Full Metal Jacket; Mystic Pizza; The Newton Boys; The Salton Sea; The Thirteenth Floor; Dying Young; JFK), born June 30, 1959. (Vincent D'Onofrio 2011 Photo: Betsy Stowe)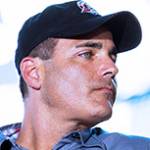 Brian Bloom is 50
American writer & voice over actor of video games & TV series (Call of Duty; Mass Effect), actor of TV (Dusty Donovan on As the World Turns; Melrose Place; 2000 Malibu Road; Bandit films; Oz; Blackout; Drive) and movies (Walls of Glass; Deuce Coupe), born June 30, 1970. (Brian Bloom 2016 Photo: Dominick D)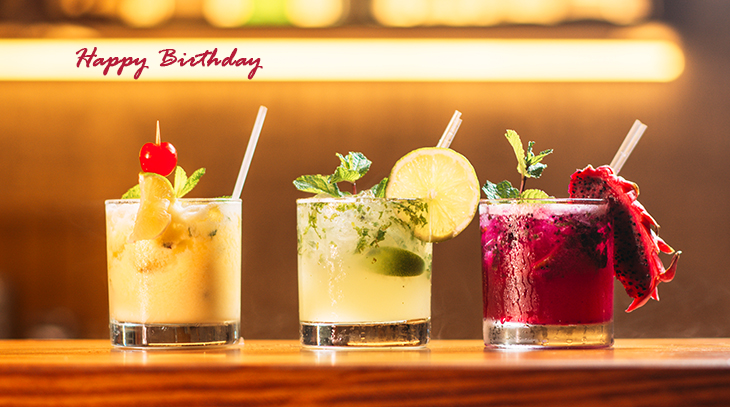 (Fruity Cocktail Drinks Photo: Kobby Mendez via Unsplash)
Happy Birthday to everyone celebrating their birthday on June 30th!
And remembering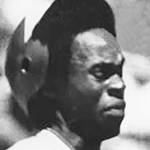 Tony Fernández (nee Octavio Antonio Fernández Castro)
Dominican pro baseball player, MLB shortstop (Toronto Blue Jays – 1993 World Series Champs; San Diego Padres, New York Mets & Yankees), 5x All-Star & 1986-1989 Gold Glove winner (born June 30, 1962 – died Feb. 16, 2020; age 57). Tony Fernández died of complications from pneumonia, stroke, and a coma. (Tony Fernández 1986 Photo: Jack Orton / Sentinel)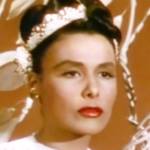 Lena Horne

Blacklisted Grammy Award-winning American singer (Stormy Weather, Love Me or Leave Me), actress of stage (Lena Horne: The Lady and Her Music), TV (Laugh-In) & movies (Cabin in the Sky; Words and Music; Thousands Cheer) (born June 30, 1917 – died May 9, 2010; age 92). Lena Horne died of congestive heart failure. (Lena Horne 1946 Till The Clouds Roll By)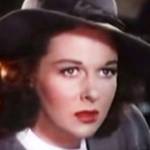 Susan Hayward (nee Edythe Marrenner)
Academy Award-winning American actress (I Want to Live!; With a Song in My Heart; I'll Cry Tomorrow; Smash-Up, The Story of a Woman; My Foolish Heart; The Snows of Kilimanjaro; Jack London; The Fighting Seabees; Deadline at Dawn; Rawhide; Ada; I Thank a Fool; Beau Geste) (born June 30, 1917 – died Mar. 14, 1975; age 57). Susan Hayward died of brain cancer. (Susan Hayward 1949 Tulsa)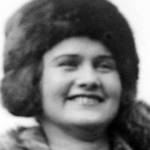 Beatrix Loughran

United States Figure Skating Hall of Fame 6-time Ladies National Figure Skating Champion (1925-1927), 3-time Olympic medalist (1924 Chamonix silver singles; 1928 St. Moritz bronze singles; 1932 Lake Placid silver pairs) (born June 30, 1900 – died Dec. 7, 1975; age 75). Cause of death for Beatrix Loughran is unknown. (Beatrix Loughran 1920s Photo: Bain News Service)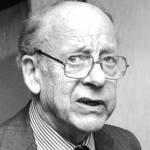 Winston Graham (nee Winston Grime; aka Winston Mawdsley Graham)
English thriller writer, author of the Poldark historical novels (Ross Poldark; Demelza; The Loving Cup; Cordelia; The Little Walls; The Tumbled House; Marnie; The Grove of Eagles; Night Without Stars; The Walking Stick; Take My Life; The Miller's Dance) (born June 30, 1908 – died July 10, 2003; age 95). Cause of death for Winston Graham is unknown. (Winston Graham 1987 Photo)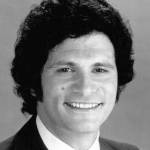 Tony Musante (nee Anthony Peter Musante Jr.)

American actor of stage, TV (Joe D'Angelo on As the World Turns; Loving; Toma; Oz; Police Story; Medical Story), and movies (The Incident; The Mercenary; The Anonymous Venetian; The Grissom Gang; The Last Run; The Pope of Greenwich Village) (born June 30, 1936 – died Nov. 26, 2013; age 77). Tony Musante died of surgery complications. (Tony Musante 1973 Toma Photo: ABC TV)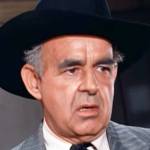 Nestor Paiva
American character actor of TV (Zorro; Wagon Train; Lassie; Cheyenne; Broken Arrow; Climax!) and movies (The Falcon in Mexico; Follow Me Quietly; Flame of Stamboul; Hold Back the Dawn; Along the Navajo Trail; Frontier Uprising; Creature from the Black Lagoon; Tarantula) (born June 30, 1905 – died Sept. 9, 1966; age 61). Nestor Paiva died of cancer. (Nestor Paiva 1960 Bonanza)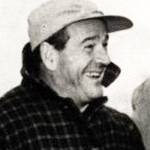 Anthony Mann (nee Emil Anton Bundsmann)
American movie director (The Heroes of Telemark; El Cid; Cimarron; The Man from Laramie; The Far Country; The Glenn Miller Story; Bend of the River; Winchester '73; Dr. Broadway; Sing Your Way Home; God's Little Acre; A Dandy in Aspic) (born June 30, 1906 – died Apr. 29, 1967; age 60). Anthony Mann died of a heart attack. (Anthony Mann 1954 Photo: Universal Pictures)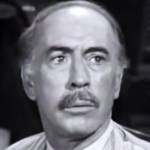 George Chandler
American character actor of TV (Uncle Petrie Martin on Lassie; Ichabod Adams on Ichabod and Me; Waterfront; The Adventures of Kit Carson; Batman; Tales of Wells Fargo; Wagon Train) and movies (Dead Ringer; I Stole a Million; Perfect Strangers) (born June 30, 1898 – died June 10, 1985; age 86). George Chandler died of cancer. (George Chandler 1954 The Lone Ranger)
*Images are public domain or Creative Commons licensed & sourced via Wikimedia Commons, Vimeo, or Flickr, unless otherwise noted*