June 25th Birthdays
If you were born on June 25th you share a celebrity birthday with these famous people: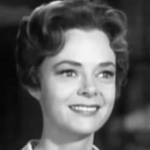 June Lockhart is 98 (daughter of Kathleen & Gene Lockhart)

Tony-winning American actress of TV (Ruth Martin on Lassie; Maureen Robinson on Lost in Space; General Hospital; Beverly Hills, 90210; Quincy M.E.; Who is The Black Dahlia?) & movies (Son of Lassie; All This, and Heaven Too), born June 25, 1925. Mother of Anne Lockhart. (June Lockhart 1961)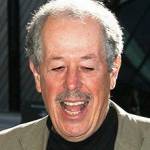 Denys Arcand is 82 (nee Georges-Henri Denys Arcand)
Academy Award-winning French-Canadian TV & movie screenwriter and director (The Barbarian Invasions; The Decline of the American Empire; Jesus of Montreal; Love and Human Remains; An Eye for Beauty; Days of Darkness), born June 25, 1941. (Denys Arcand 2007 Photo: gdcgraphics)
Carly Simon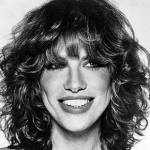 is 80 (sister of Joanna & Lucy Simon; ex of James Taylor) 
Grammy &Oscar-winning American singer-songwriter (You're So Vain; Anticipation; You Belong to Me; Nobody Does it Better; Let the River Run; That's The Way I've Always Heard it Should Be; Haven't Got Time for the Pain), born June 25, 1943 (or 1945). Ex-partner of Kris Kristofferson. (Carly Simon 1978)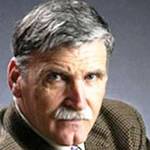 Roméo Dallaire is 77 (aka Lieutenant General Roméo Dallaire)
Dutch-Canadian author (Shake Hands with the Devil), humanitarian, former UN Rwandan Peacekeeping Force Commander credited with saving 32k+ Tutsis from genocide, Roméo Dallaire Child Soldiers Initiative founder, born June 25, 1946. (Roméo Dallaire 2014 Photo: Enzolamine)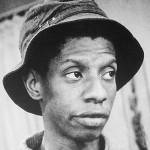 Jimmie Walker is 76 (nee James Carter Walker Jr.)
American comedian and actor of stage, TV (J.J. on Good Times; At Ease; Bustin' Loose; The Love Boat) and movies (Let's Do It Again; Rabbit Test; Airplane! Going Bananas; Home Alone 2: Lost in New York; Water; Sweet Lorraine), born June 25, 1947. (Jimmie Walker 1974 Good Times Photo: CBS Television) 
Michael Lembeck is 75 (son of Harvey Lembeck; married Lorna Patterson)
American TV director (Baby Daddy; Major Dad; Mad About You; Friends; Coach; Hope & Gloria; Everybody Loves Raymond), actor of TV (Max Horvath on One Day at a Time; Foley Square; Mary Hartman, Mary Hartman; Room 222) & films (Gorp; The In-Laws), born June 25, 1948. (Michael Lembeck 1971 Dan August)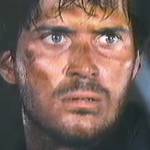 Michael Sabatino is 68 (married Crystal Chappell)

American actor of films (The Jigsaw Murders) & TV (Chip Roberts on Knots Landing; Lawrence Alamain on Days of Our Lives; The Bold and the Beautiful; All My Children; Venice the Series; Passions; Guiding Light; Sunset Beach), born June 25, 1955. (Michael Sabatino 1983 Knots Landing Promo: CBS)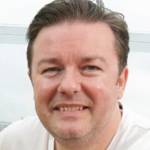 Ricky Gervais is 62
Emmy Award-winning English stand-up comedian, screenwriter, director, producer & actor of TV (The Office; Extras; The Ricky Gervais Show; An Idiot Abroad) and movies (The Invention of Lying; Night at the Museum; Special Correspondents), born June 25, 1961. (Ricky Gervais 2005 Photo: Admiralty)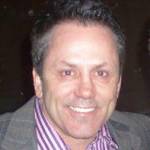 Doug Gilmour is 60 (nee Douglas Robert Gilmour; "Killer")
Hockey Hall of Fame retired Canadian professional hockey player, NHL centre (St. Louis Blues; Calgary Flames – 1989 Stanley Cup Champions; Toronto Maple Leafs, Montreal Canadiens), & 1993 Frank J Selke Trophy, born June 25, 1963. (Doug Gilmour 2009 Photo: Vujcic)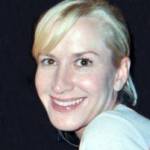 Angela Kinsey is 52 (ex of Warren Lieberstein)
American actress of TV (Angela Martin-Lipton on The Office; Haters Back Off!; New Girl; Impress Me; Bad Judge; The Hotwives of Las Vegas / Orlando; Your Family or Mine) & films (Tripping Forward; All Stars; Andover; Extracurricular Activities), born June 25, 1971. (Angela Kinsey 2007 Photo: Hunter Kahn)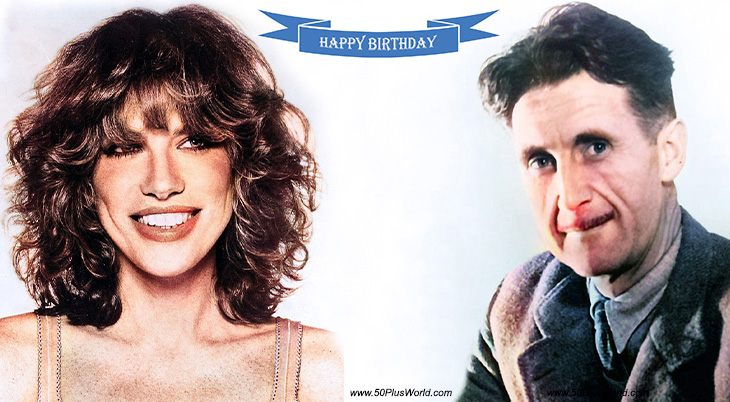 (Carly Simon 1978: Elektra [colorized] | George Orwell 1940: BBC [colorized]))
Happy Birthday to everyone celebrating their birthday on June 25th!
Remember These June 25th Famous Birthdays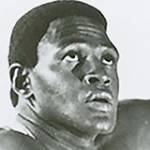 Willis Reed
Naismith Memorial Basketball Hall of Fame American NBA center (New York Knicks – 1970 & 1973 NBA champion & finals MVP), NBA 1965 Rookie of the Year, 7-time All-Star (1965-1971), & 1970 MVP; NBA coach & general manager (New York Knicks, New Jersey Nets) (born June 25, 1942 – died Mar. 21, 2023; age 80). (Willis Reed 1972 Photo: New York Knicks)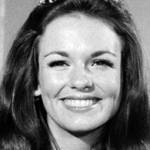 Phyllis George Brown (nee Phyllis Ann George; aka Phyllis George)
Miss America 1971, TV sportscaster & news anchor (The NFL Today; CBS Morning), TV host (The New Candid Camera; People; Morning; Miss America Pageant 1990 & 1991), former First Lady of Kentucky (Gov. John Y. Brown Jr.) (born June 25, 1949 – died May 14, 2020; age 70). Ex of Robert Evans. Phyllis George died of Polycythemia vera complications. (Phyllis George 1970)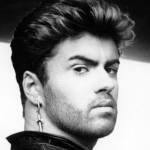 George Michael (nee Georgios Kyriacos Panayiotou)
Grammy Award-winning English songwriter & singer (I Knew You Were Waiting [For Me]; Faith; I Want Your Sex; Kissing a Fool; One More Try) with Wham! (Wake Me Up Before You Go Go; Last Christmas; Careless Whisper; I'm Your Man; Freedom) (born June 25, 1963 – died Dec. 25, 2016; age 53). George Michael died of dilated cardiomyopathy. (George Michael 1988 Photo)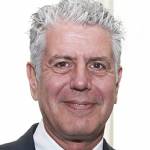 Anthony Bourdain ("Tony"; partner of Asia Argento)
Emmy Award-winning American gourmet chef, culinary author (Kitchen Confidential: Adventures in the Culinary Underbelly; A Cook's Tour) TV series host (Anthony Bourdain: No Reservations; Anthony Bourdain: Parts Unknown; Top Chef) (born June 25, 1956 – died June 8, 2018; age 61). Anthony Bourdain hung himself. (Anthony Bourdain 2014 Photo: Peabody Awards)
Celia Franca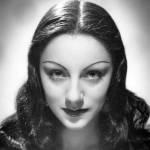 (nee Celia Franks)
British-Canadian prima ballerina, National Ballet of Canada Founder & Artistic Director, Co-Artistic Director of The School Of Dance, BBC TV choreographer & dancer (Dance of Salomé) (born June 25, 1921 – died Feb. 19, 2007; age 85). Celia Franca broke a vertebrae in her back before she died. (Celia Franca 1940s Photo: Library and Archives Canada)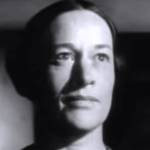 Anne Revere
American actress of movies (National Velvet; A Place in the Sun; Gentleman's Agreement; The Song of Bernadette; Meet the Stewarts; The Thin Man Goes Home; Body and Soul; Forever Amber), and TV (Ryan's Hope; Search for Tomorrow; The Edge of Night) (born June 25, 1903 – died Dec. 18, 1990; age 87). Anne Revere died of pneumonia. (Anne Revere 1946 Dragonwyck Trailer)
Ken Mayer
American actor of TV (Major Robbie Robertson on Space Patrol; Gunsmoke; Death Valley Days; Wagon Train; The Virginian; Tales of Wells Fargo; Rawhide; Zane Grey Theater; Lassie; Johnny Ringo; The Texan; 77 Sunset Strip) and movies (Frontier Uprising; Gun Fight; Black Gold) (born June 25, 1918 – died Jan. 30, 1985; age 66). Ken Mayer died of a heart attack. (Ken Mayer 1960 Bonanza)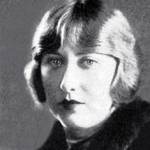 Charlotte Greenwood (nee Frances Charlotte Greenwood; ex of Cyril Ring)
American actress, singer & dancer of stage (The Tik-Tok Man of Oz), radio, & films (Palmy Days; Oklahoma!; Glory; Dixie Dugan; The Man in Possession; Young People; Stepping Out; Flying High; So Long Letty; Jane; Parlor, Bedroom and Bath; Dangerous When Wet; Driftwood; Peggy; Oh, You Beautiful Doll) (born June 25, 1890 – died Dec. 28, 1977; age 87). (Charlotte Greenwood 1927)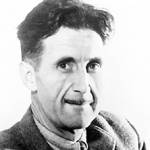 George Orwell (nee Eric Arthur Blair)
British Indian writer, columnist, literary critic, non-fiction author (The Road to Wigan Pier; Homage to Catalonia) & novelist (Animal Farm; Nineteen Eighty-Four; Coming Up for Air; A Clergyman's Daughter; Burmese Days) (born June 25, 1903 – died Jan. 21, 1950; age 46). George Orwell had tuberculosis and died of a burst artery in his lung. (George Orwell 1940: BBC)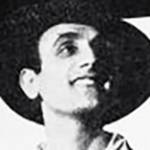 Arthur Tracy (nee Abba Avrom Tracovutsky; "The Street Singer")
Russian-American accordionist, singer (Red Sails in the Sunset; Harbor Lights; Danny Boy; East of the Sun [and West of the Moon]) & actor of vaudeville, radio, & films (The Big Broadcast; Command Performance; Backstage; The Street Singer; Flirtation; Nick Kenny's Radio Thrills No. 1; Reaching for the Moon) (born June 25, 1899 – died Oct. 5, 1997; age 98) (Arthur Tracy 1933)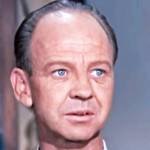 Bill McLean
American actor of TV (The Jim Backus Show; The Adventures of Ozzie and Harriet; Chico and the Man; It's a Great Life; Kung Fu; Petticoat Junction; The Ghost and Mrs. Muir; McMillan & Wife; Emergency!; The Dukes of Hazzard) and movies (Fighter Squadron) (born June 25, 1917 – died Nov. 18, 1994; age 77). Cause of death for Bill McLean is unknown. (Bill McLean 1960 Bonanza)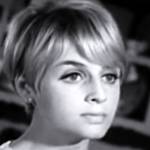 Kristin Harmon Nelson (nee Sharon Kristin Harmon; ake Kristin Nelson)
American actress of TV (Kris Nelson on The Adventures of Ozzie and Harriet; Adam-12) and movies (Love & Kisses), primitive painter (born June 25, 1945 – died Apr. 27, 2018; age 72). Sister of Mark Harmon; ex-wife of Mark Tinker & Rick Nelson; mother of Tracy Nelson; ex daughter-in law of Harriet Hilliard Neslon & Ozzie Nelson; sister-in-law of Pam Dawber. (Kristin Harmon 1966)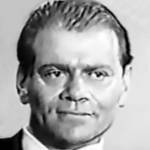 George Murdock (nee George Sawaya Jr.)
American character actor of radio, stage, TV (Banacek; Ironside; It Takes a Thief; Battlestar Galactica; Barney Miller; What a Country; L.A. Law; Ben Casey) and movies (Gunn; Blackbeard's Ghost; Earthquake; Breaker! Breaker!; Star Trek V: The Final Frontier) (born June 25, 1930 – died Apr. 30, 2012; age 81). George Murdock died of cancer. (George Murdock 1961 Shannon)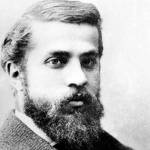 Antoni Gaudi (nee Antoni Gaudi Ii Cornet; "God's architect")
Catalan-Spanish designer, artist, & architect of World Heritage buildings Barcelona (la Sagrada Familia church; Güell Park, palace, wine cellars, pavilions, church crypt; Astorga Episcopal Palace; Casa Batlló, Casa Milà; Casa Botines; Casa Vicens; El Capricho villa) (born June 25, 1852 – died June 10, 1926; age 73). (Antoni Gaudi 1878: Pau Audouard Deglaire)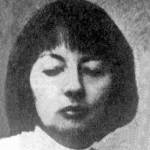 Dorothy Gilman (aka Dorothy Gilman Butters)

American children's fiction writer (The Bells of Freedom; Enchanted Caravan), & adult mystery novelist (The Unexpected Mrs. Pollifax; The Elusive Mrs. Pollifax; Mrs. Pollifax on the China Station; Mrs. Pollifax Pursued; Mrs. Pollifax Unveiled) (born June 25, 1923 – died Feb. 2, 2012; age 88). Dorothy Gilman died of Alzheimer's Disease complications. (Dorothy Gilman 1967)
Alan Hunter

English writer, crime fiction author of the Inspector George Gently novels (Gently Does It; Gently Where the Roads Go; Gently at a Gallop; Gently Between Tides; Gently Tragic) (born June 25, 1922 – died Feb. 25, 2005; age 82). Cause of death for Alan Hunter is unknown. 
*Images are public domain or Creative Commons licensed & sourced via Wikimedia Commons, Vimeo, or Flickr, unless otherwise noted*