Nobody Does it Better Than Carly Simon
Vintage Carly Simon live music videos including That's The Way I've Always Heard It Should Be; Anticipation; You're So Vain; Mockingbird (James Taylor duet); Nobody Does It Better; You Belong to Me; Coming Around Again/Itsy Bitsy Spider; Let The River Run; and Alone Together.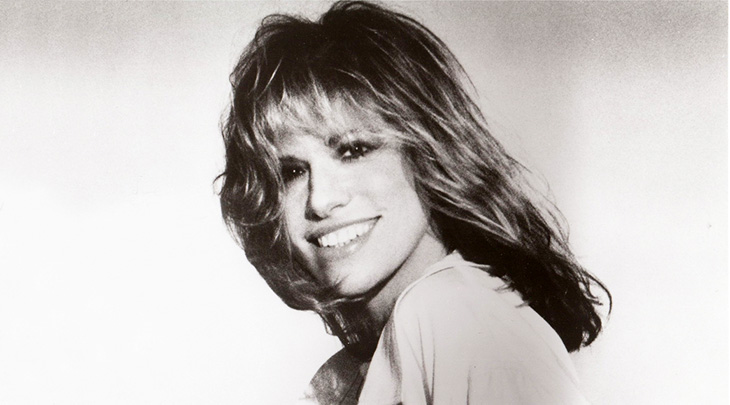 (Carly Simon 1970s Photo: Alan Light)
Overcoming Stuttering, The Simon Sisters & Going Solo
Contralto singer/songwriter Carly Elisabeth Simon was born June 25, 1943 (according to some sources, 1945) – in New York City to wealthy parents with diverse cultural, literary and musical backgrounds. Her German Jewish father Richard Simon was a pianist and co-founder of Simon & Schuster, the publishing company. Mom Andrea was a singer (and civil rights activist) with a Swiss German-Jewish and Spanish-Catholic background. Along with her older sisters (former opera singer Joanna, and Lucy) and younger brother Peter (a photographer), the Simon family summered on Martha's Vineyard.  The children were exposed to their wealthy parent's diverse friends and New York City luminaries – lyricist Oscar Hammerstein and composer Richard Rodgers, writer and poet Max Eastman, and journalist James Thurber, to name a few.
Carly Simon turned to songwriting and singing to overcome her stutter, which had started when she was 6. 
"I felt so strangulated talking that I did the natural thing, which is to write songs, because I could sing without stammering, as all stammerers can."
She started having anxiety attacks when she was 12, perhaps brought on by stress over worry about her father (he'd had a heart attack a couple of years earlier), and upon learning from her sisters that her parents didn't love each other.
After her father died (July 1960), teenager Carly Simon fell in love with 18 year old budding novelist and Harvard student Nick Delbanco. In a 1978 People Magazine interview, Simon said that her stutter cleared up at age 16 when she began steadily dating a boy "who showed me it was charming and not so loathsome." Nick Delbanco and Carly Simon dated for several years and lived together during the summers when not in school.
Although the stutter is gone and she has seen therapists for most of her life, Carly has always struggled with depression, anxiety, and stage fright so severe that she rarely performs in public. She told The Telegraph: "
When I'm feeling anxious or depressed, I do find it helps to reach for a pen and paper. There is something about writing things down, that hand-eye combination, that makes me feel calmer."
In 1963 Carly Simon met Livingston Taylor, whose family – like the Simon's – had summered on Martha's Vineyard since the 1950's. According to a 2006 interview of Livingston Taylor by Joan Anderman for The New York Times, Livingston Taylor was several years younger that Carly, but they formed a singing duo. Although Livingston had an older brother, James, who was also musical, Carly Simon and James Taylor didn't meet until almost 8 years later.
Dropping out of Sarah Lawrence College to pursue music, Carly and her sister Lucy formed the folk duo The Simon Sisters. Their first album Meet The Simon Sisters had the small hit single Wynken, Blynken and Nod (1964). The original fantasy story/poem Wynken, Blynken, and Nod (1889) was written by Eugene Field; Lucy Simon wrote a new setting for The Simon Sisters.
Below, The Simon Sisters performing Wynken, Blynken and Nod in 1968.
Carly Simon and Nick Delbanco broke up that summer, and Carly moved to London, England where she met William Donaldson, a "perverted" (her words) producer and writer. In 1965 Donaldson was around 10 years older than Simon, and had been living with actress Sarah Miles. Donaldson said of Carly: "The answer to any sane man's prayers; funny, quick, erotic, extravagantly talented." 
William Donaldson left Sarah Miles to move in with Carly, and they got engaged; 3 months later, he jilted her and went back to Miles. Carly said of the end of the affair that "I was madly in love….after he broke my heart I couldn't regain my interest in men for four years." 
This was not strictly true, as according to her biography, Carly Simon dated guitarist Danny Armstrong from 1968-1969. A serial romantic, her interest in men was revived and she began a series of love affairs that would deeply influence her music lyrics and her life. In 1969 The Simon Sisters broke up; Lucy Simon had gotten married (today she composes for Broadway musicals), and Carly snagged a role as an auditioning singer in the big-screen movie Taking Off.
Carly Simon went solo and signed with Elektra Records in 1970. Her first solo album Carly Simon came out in early 1971 and included her top-ten hit That's The Way I've Always Heard It Should Be. Simon composed the music and her friend Jacob Brackman wrote the lyrics to That's The Way I've Always Heard It Should Be. 
Below, Carly singing That's The Way I've Always Heard It Should Be in Central Park in 1971.
1971 was a watershed year for Carly. To promote the Carly Simon album, she opened for Cat Stevens at the Los Angeles Troubador club on April 6, 1971 – a fateful  night. Backstage she also met singer James Taylor, whose music she had admired since going solo in 1970; his guitarist, Russ Kunkel, had performed with her on stage.
When Cat Stevens and Carly Simon flew home to New York after the Troubador concerts, they dated (very) briefly. Her hit song Anticipation was quickly written by Simon while waiting for Cat Stevens to pick her up one night for a date.
Below, 26-year-old Carly Simon singing Anticipation in Central Park in 1971. 
Inspirations for You're So Vain & James Taylor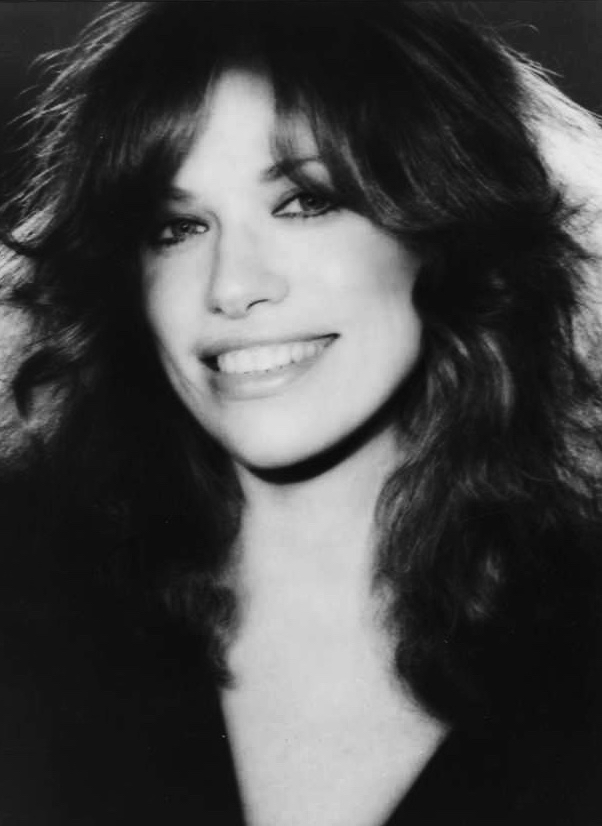 (Carly Simon 1978 Photo: Pam Frank / Elektra Records)
On May 21 of 1971 Carly Simon met Kris Kristofferson when she opened for his New York City concert; they sang duets onstage after his set.
Back at his apartment that night, Kristofferson began writing a song for her, I've Got To Have You (and he did).
Kris and Carly began a love affair that lasted through the summer, living together until Kristofferson headed to L.A., and Simon to London to work with Cat Steven's producer, Paul Samwell-Smith.
While recording this 2nd album, Anticipation (released November 1971), Paul Samwell-Smith and Carly Simon also had a love affair.
Many of the songs on the Anticipation album were inspired by her romances – Legend in Your Own Time and Anticipation about Cat Stevens; and Three Days, about Kris Kristofferson and her feelings for him. Also included is the song Kristofferson wrote for her the first night they met, I've Got to Have You.
Anticipation became even more well known to baby boomers over the years, as it's been used in countless Heinz Ketchup commercials.
Below, Carly Simon sings Kris Kristofferson's song I've Got to Have You, in a remastered version.
James Taylor was on the cover of Time on March 1, 1971. On November 9th, 1971 Carly Simon met a newly single James Taylor (he'd broken up with Joni Mitchell) backstage at his Carnegie Hall concert, and from that night on they were together. In a 2015 interview with The New York Times, Carly said of Taylor that: 
"I loved James the minute I saw him on the cover of Time magazine. And I will never love anyone again so much or in the same way;"
The couple lived together in the house Taylor was building on Martha's Vineyard; Simon still lives on Martha's Vineyard today.
Before Carly and James married in November 1972, she dallied with Mick Jagger, Warren Beatty, and Jack Nicholson. According to Sheila Weller's 2008 biography Girls Like Us, Simon brought a song she'd just written titled Ballad of a Vain Man, on a May 1972 L.A. visit to producer Richard Perry. This song would morph into the pop-rock mega-hit, You're So Vain – speculation about whom it's about persists today. Simon has variously said that the lyrics are about one man, or two or three different men, and said in her Boys in the Trees Memoir (2015) that "Warren thinks the whole thing is about him."
While recording her 3rd album No Secrets in London that year, Mick Jagger dropped into the studio the day You're So Vain backing vocals were being recorded. His voice (uncredited) can be heard singing backup on the original version of You're So Vain.
Below, Carly Simon singing You're So Vain – listen for Mick's voice coming in at the 1:50 mark.
In early 1973 the No Secrets album was released and You're So Vain went right to #1 on the Pop and Adult Contemporary charts; the album was certified platinum in 1997 on it's 25th anniversary. Having already won a Grammy for Best New Artist in 1972, Carly Simon received multiple Grammy nominations in 1973 for the album and single; however, she would not win a Grammy for either of them until 2004 when she was granted the Grammy Hall of Fame Award for You're So Vain – 31 years later.
Also on that album the hit single The Right Thing To Do is about James, her worries about him (he had been a heroin addict since 1966), and optimism over their relationship. Meanwhile, Taylor's new album One Man Dog had been released in November 1972, and it didn't come near to matching either his previous successes or Carly's new album.
Daughter Sarah "Sally" Taylor was born a year later, in January 1974. Throughout the seventies both Carly and James recorded music, often singing on each other's albums – and James Taylor toured.
Below, Carly Simon and James Taylor singing Mockingbird, their 1974 hit single.
After Carly's 1975 Playing Possum album hit Top 10, her next album was not as successful. She wouldn't have another hit single until Nobody Does It Better (1977), the theme song for the James Bond movie The Spy Who Loved Me. Nobody Does It Better lyrics are by  Carole Bayer Sager, and music composed by Marvin Hamlish.
Below, the opening sequence to The Spy Who Loved Me, with Carly Simon singing Nobody Does It Better.
Meanwhile, Carly Simon struggled with James Taylor's heroin addiction and his infidelities while on the road. She told journalist Nigel Farndale in a 2010 interview for The Telegraph, that she tried to hit Taylor with a guitar in 1976 when he told her he'd picked up a venereal disease while touring; she in turn told him she was pregnant (son Ben Taylor was born in January 1977).
Music For The Movies 
Carly Simon and James Taylor continued to record together for the remainder of the 70's, producing the duet Devoted to You on the 1978 album Boys in Trees. Boys in Trees included the hit single and Grammy-nominated You Belong to Me, co-written by Carly Simon and Michael McDonald.
Taylor and Simon sang back-up on different albums, and supported various "No Nuke" activities. Below, the couple and their daughter were interviewed on film at their Martha's Vineyard home in 1977.  
With her sister Lucy, Carly Simon recorded a children's album which was released in 1980. That fall, with her marriage to James Taylor in the process of breaking up, and their son Ben recovering from emergency kidney surgery, Carly collapsed onstage from exhaustion and anxiety.
Subsequently, her performing schedule was considerably reduced. She left James Taylor, and he moved on with actress Kathryn Walker, who helped him quit his drug habit (they'd later marry).
Below, Carly Simon singing You Belong to Me at her 1987 Martha's Vineyard Concert.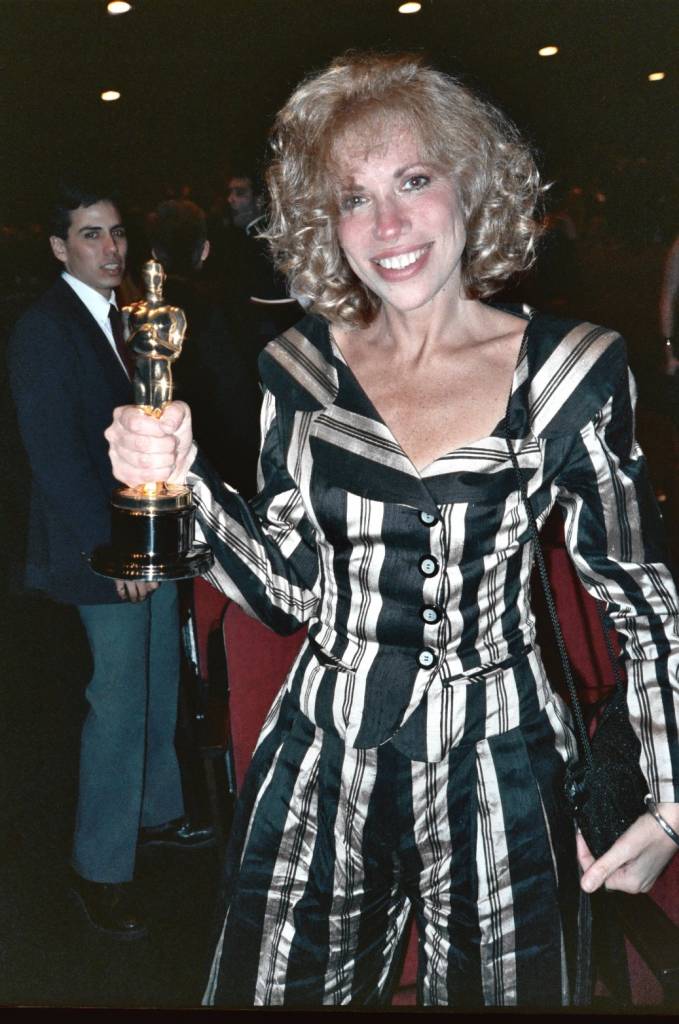 (Carly Simon 1989 Academy Awards Photo: Alan Light)
The James Taylor-Carly Simon divorce was finalized in 1983, to the dismay of their baby boomer fans. With a few exceptions, they've had virtually no contact (according to Carly, this is James Taylor's preference), although she remains friends with his younger brother Livingston Taylor.
Post-divorce, Carly continued to record albums, switching record labels frequently because her albums failed to find the same level of success she'd had in the 70's. She turned to writing and recording songs for the movies and television. 
After ending a two-year engagement (1985-1987) with drummer Russ Kunkel, who had been James Taylor's drummer and played backup for her when she opened for Cat Stevens in 1971, Carly Simon married businessman and poet/writer James Hart in 1987.
1986's poignant and almost auto-biographical Coming Around Again/Itsy Bitsy Spider was the theme song for the movie Heartburn, starring one of her old lovers, Jack Nicholson. The Coming Around Again/Itsy Bitsy Spider video below features a Carly Simon from 1986 singing, interspersed with vintage clips of home movies of the Simon family from the 1940's and 1950's (Carly, her sisters Lucy and Joanna, brother Peter, father Richard and mother Andrea).
Carly Simon won her most recent Grammy Award in 1990, along with an Academy Award for Best Original Song, for Let The River Run, from the movie Working Girl. Below, the Carly Simon music video for Let the River Run.
The 90's were not a great decade for Carly Simon – she experienced the death of her mother, close friends Jackie Onassis, and Linda McCartney, all from cancer.
Professionally, she continued to make rare public appearances, cut a few albums, write songs for the movies; and turned to writing children's books – Amy the Dancing Bear (1989), The Boy of the Bells (1990), The Fisherman's Song (1991), and The Nighttime Chauffeur (1993).
Maturity on Martha's Vineyard
In 1997 Carly Simon and Jim Hart separated – with the understanding they were still in love and would stay married to see what happened with their relationship. Later that same year a doctor diagnosed a lump in her breast as cancer, and she underwent a mastectomy, followed by chemotherapy and reconstructive surgery for breast cancer in 1998.
In his recently released autobiography The Second Husband, Jim Hart revealed that he discovered he was gay when he was 52, and that Carly was very supportive.
With her breast cancer battle now behind her, 55-year-old Carly Simon picked up her album recording schedule. She even embarked on a tour to promote her surprise top 10 hit album of standards, Moonlight Serenade. Into White, another hit album of cover tunes which featured Carly singing different songs with her daughter Sally Taylor and son Ben Taylor, was released in 2007 and entered the Billboard charts at #13.
Below, with Sally and Ben accompanying her, Carly Simon performs Alone Together on the Martha Stewart show in 2005 to promote Moonlight Serenade.
Carly Simon met surgeon Richard Koehler in 2006 and they have been dating since then; she and Jim Hart finally divorced in 2007 after having been separated for almost 10 years. 
Her last studio album was 2009's Never Been Gone, which son Ben Taylor performed on and co-produced. Daughter Sally gave birth to son Bodhi Taylor Bragonier in 2007, making Carly Simon a grandmother.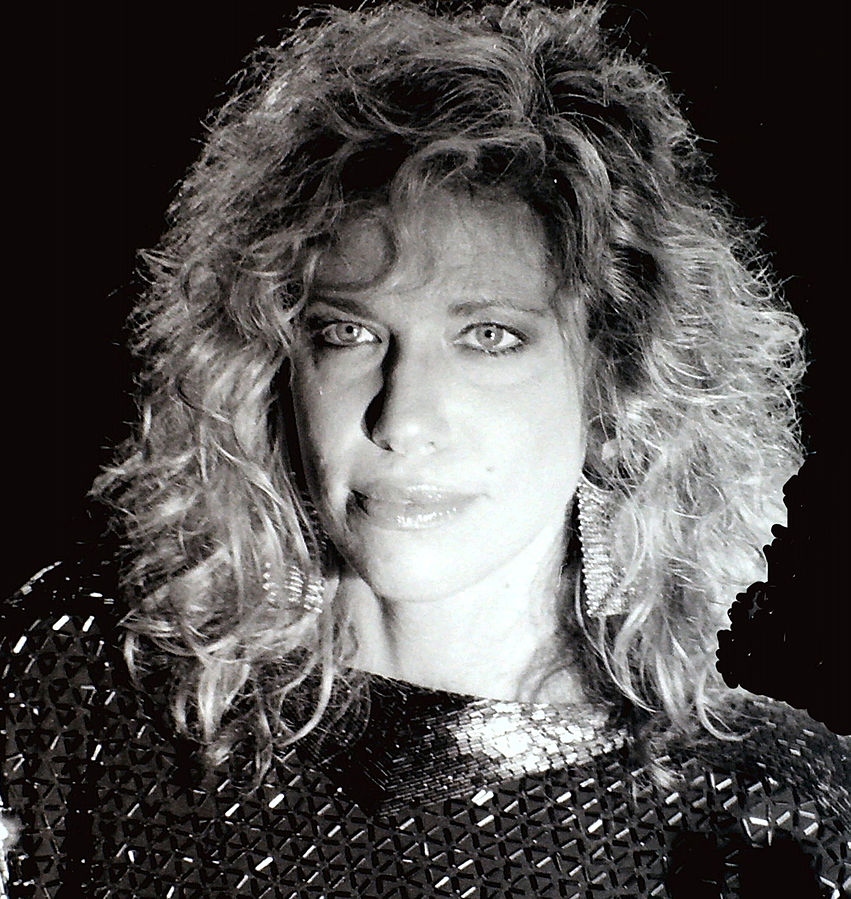 (Carly Simon 2008 Photo: William Waterway)
Since becoming a senior citizen and weathering the loss of millions of dollars invested in a Ponzi scheme, Carly Simon has released 2 album compilations.
And although she said in a 2010 interview with Richard Barber for mailonline that she wanted to enjoy her grandson and "not have to worry about being in the spotlight," she has also performed You're So Vain on Taylor Swift's Red tour in 2013, and appeared (in voiceover) on the animated series Family Guy (2013).
Carly Simon still lives on Martha's Vineyard; son Ben Taylor and daughter Sally also live there. When it comes to finding a grounded place and life to live surrounded by family, nobody does it better than Carly Simon.
Note: This article was originally published in 2015 as a 3-part series titled Celebrating Seniors – Carly Simon Turns 70. It has been updated with new & additional content.