September 12th Birthdays
If you were born on September 12th you share a celebrity birthday with these famous people: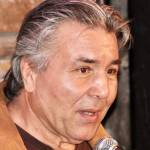 George Chuvalo is 86 (nee Jure Čuvalo)

World Boxing Hall of Fame and Canadian Sports Hall of Fame professional boxer, 5-time national Canadian Heavyweight Boxing Champion, actor of TV & films (Last Man Standing; The Fly; Sicilian Vampire; Stone Cold Dead), born September 12, 1937. (George Chuvalo 2010 Photo: Peter Gordon)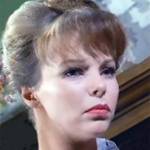 Anne Helm is 85 (aka Annie Helm; sister of Peter Helm; ex of Robert Viharo)
Canadian actress of TV (General Hospital; Run for Your Life; The F.B.I.; Route 66; Wagon Train; Bonanza; The Virginian) and movies (Follow That Dream; Unkissed Bride; Nightmare in Wax; The Swingin' Maiden; Honeymoon Hotel; The Magic Sword), born September 12, 1938. (Anne Helm 1967 12 O'Clock High)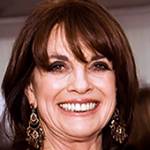 Linda Gray is 83 (ex of Ed Thrasher)
American model & actress of stage, TV (Sue Ellen Ewing on Dallas; All That Glitters; Models Inc.; Melrose Place; Hollyoaks; The Bold and the Beautiful; Hilton Head Island), and movies (Oscar; Hidden Moon; The Flight of the Swan), born September 12, 1940. (Linda Gray 2009 Photo: Charlie Llewellin)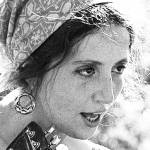 Maria Muldaur is 81 (nee Maria Grazia Rosa Domenica D'Amato)
American blues, country, and folk musician, and singer solo (Midnight at the Oasis; Walking the Blues; Heart of Mine; Sweet Lovin' Ol' Soul; Any Ole Time), with the Even Dozen Jug Band, and a Grateful Dead backing vocalist, born September 12, 1942. (Maria Muldaur 1969 Photo: Ed Yourdon)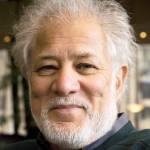 Michael Ondaatje is 80 (nee Philip Michael Ondaatje)
Sri Lankan-Canadian Giller & Booker prize-winning novelist (The English Patient; Anil's Ghost; Coming Through Slaughter; The Cat's Table; Warlight; In the Skin of a Lion; Running in the FAmily), and poet (The Collected Works of Billy the Kid), born September 12, 1943. (Michael Ondaatje 2017 Photo: Andy Langbon)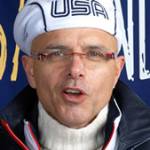 Joe Pantoliano is 72 (nee Joseph Peter Pantoliano)
Emmy Award-winning American producer & actor of TV (Ralph Cifaretto on The Sopranos) and films (Risky Business; The Goonies; Memento; Bad Boys; The Matrix; The Idolmaker; Eddie and the Cruisers; The Mean Season; La Bamba), born September 12, 1951. (Joe Pantoliano 2006 Photo: sagindie)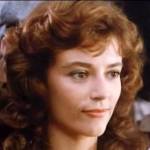 Rachel Ward is 66 (married Bryan Brown) 
English-Australian director and actress of TV (Meggie on The Thorn Birds; Monarch Cove) and movies (Against All Odds; Sharky's Machine; After Dark, My Sweet; Christopher Columbus: The Discovery; Dead Men Don't Wear Plaid), born September 12, 1957. (Rachel Ward 1983 The Thorn Birds Trailer)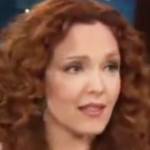 Amy Yasbeck is 61 (married John Ritter; step-mother of Jason Ritter)
American actress of TV (Casey Davenport on Wings; Days of Our Lives; Generations; Magnum, P.I.) and movies (The Mask; Pretty Woman;  Problem Child films; Robin Hood: Men in Tights), born September 12, 1962. (Amy Yasbeck 2006 The Late Late Show With Craig Ferguson: The Jayleno Fly)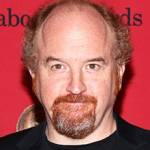 Louis C. K. is 56 (nee Louis Székely)

Grammy & Emmy Award-winning American-Mexican comedian, writer & actor of stage, TV (Louie; Late Night With Conan O'Brien; Parks and Recreation; Lucky Louie; Better Things; Baskets) and movies (Trumbo), born September 12, 1967. (Louis C. K. 2013 Photo: Anders Krusberg / Peabody Awards)
Amy Locane is 51
American model and actress of TV (Melrose Place; Spencer) and films (Cry-Baby; School Ties; Lost Angels; No Secrets; Blue Sky; Carried Away; Prefontaine; Going All the Way; Airheads; Implicated; Bad Karma; The Girl Gets Moe; Secretary; Throttle; Legend of the Mummy; Bongwater), born September 12, 1972.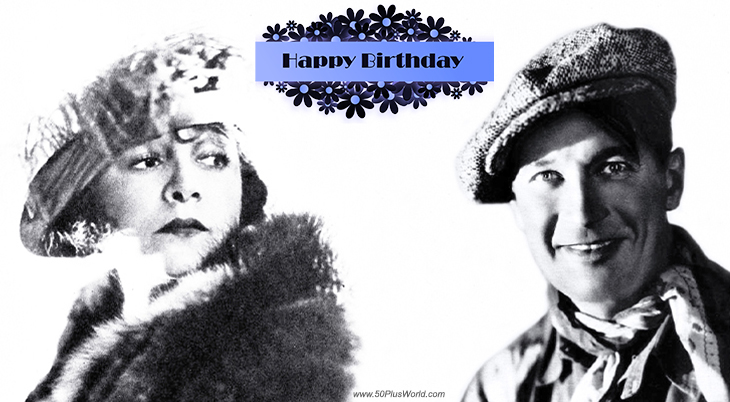 (Alice Lake 1920: Evans L.A. | Maurice Chevalier 1930: Richee)
Happy Birthday to everyone celebrating their birthday on September 12th!
Remember These September 12th Famous Birthdays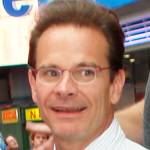 Peter Scolari

Emmy Award-winning American actor of stage, TV (Michael Harris on Newhart; Honey, I Shrunk the Kids: The TV Show; Bosom Buddies; Girls; Goodtime Girls; Dweebs; Gotham), and movies (The Rosebud Beach Hotel; That Thing You Do!) (born Sept. 12, 1955 – died Oct. 22, 2021; age 66). Peter Scolari died of leukemia. (Peter Scolari 2010 Photo: Cristina V)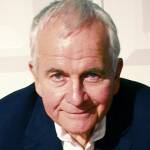 Ian Holm (aka Sir Ian Holm Cuthbert; ex of Penelope Wilton)
Tony Award-winning British actor of stage, TV, & movies (Chariots of Fire; The Aviator; Time Bandits; Alien; The Fifth Element; Old Bilbo in The Hobbit movies; The Lord of the Rings; The Day After Tomorrow; Young Winston; From Hell) (born Sept. 12, 1931 – died June 19, 2020; age 88). Ian Holm had Parkinson's disease before he died. (Ian Holm 2004 Photo: CossieMoJo @ English Wikipedia)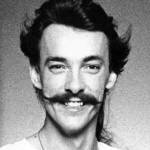 Neil Peart
Rock & Roll Hall of Fame Canadian-American author, Drummer Hall of Fame musician and songwriter for Canadian rock band Rush (Closer to the Heart; The Spirit of Radio; Limelight; New World Man; Tom Sawyer; YYZ; Working Man; Freewill) (born Sept. 12, 1952 – died Jan. 7, 2020; age 67). Neil Peart died of brain cancer. (Neil Peart 1981 Photo: Mercury / Phonogram, Inc.)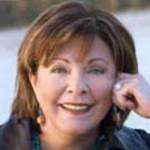 Dorothea Benton Frank (nee Dorothea Olivia Benton)
American best-selling author of novels set in South Carolina (Porch Lights; All the Single Ladies; Queen Bee; Folly Beach; Sullivan's Island; Lowcountry Summer; Bulls Island) (born Sept. 12, 1951 – died Sept. 2, 2019; age 67). Dorothea Benton Frank died of myelodysplastic syndrome (cancer) complications. (Dorothea Benton Frank 2006 Full of Grace Press Kit Photo: www.dotfrank.com)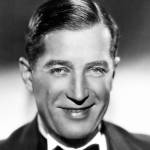 Maurice Chevalier (ex of Yvonne Vallée; ex-partner of Fréhel, Mistinguett)
French singer (Thank Heaven for Little Girls), actor of stage & films (Gigi; The Love Parade; In Search of the Castaways; Can-Can; The Big Pond; One Hour With You; A New Kind of Love; Fanny; The Merry Widow; Man About Town) , & WWI POW (born Sept. 12, 1888 – died Jan. 1, 1972; age 83). Maurice Chevalier died of kidney failure. (Maurice Chevalier 1930s: Paramount Pictures)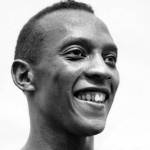 Jesse Owens (nee James Cleveland Owens)

IAAF Hall of Fame world record-setting American track and field athlete, winner of 8 NCAA championships (1935-1936), and 4 gold medals at the 1936 Berlin Olympic Games (100 m; 4 x 100m relay; long jump) (born Sept. 12, 1913 – died Mar. 31, 1980; age 66). Jesse Owens was a heavy smoker and died of lung cancer. (Jesse Owens 1936 Photos: Acme News Photos)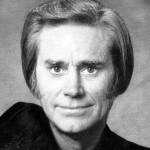 George Jones (ex of Tammy Wynette)

Grammy-winning Country Music Hall of Fame American singer-songwriter (The Race is On; White Lightning; Tender Years; She Thinks I Still Care; Walk Through This World With Me; He Stopped Loving Her Today; Yesterday's Wine) (born Sept. 12, 1931 – died Apr. 26, 2013; age 81). George Jones died of hypoxic respiratory failure. (George Jones 1980: Anthony Darius / Epic)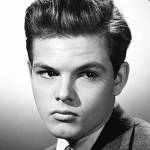 Dickie Moore (nee John Richard Moore Jr.)
American youth actor of TV & films (Dickie in Our Gang / Little Rascals; Cody of the Pony Express; Sergeant York; Oliver Twist; Little Men; Eight Iron Men; So Big; A Dispatch From Reuters; 16 Fathoms Deep; Bad Boy; The Devil is Driving; Out of the Past; Happy Land), author, & 5th husband of Jane Powell (born Sept. 12, 1925 – died Sept. 7, 2015; age 89). (Dickie Moore 1944 Photo: RKO)
Canadian-American innovative fashion designer of swimsuits (Rose Marie Reid & Marina Del Mar bathing suit brands) using foundation garment concepts (tummy-tuck panels; inner brassieres, brief skirts), Sports Illustrated 1958 American Sportswear Design Award winner (born Sept. 12, 1906 – died Dec. 16, 1978; age 72). (Rose Marie Reid 1945: Don Coltman)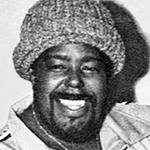 Barry White (nee Barry Eugene Carter)
American songwriter (Walkin' in the Rain with the One I Love) & singer (You're the First, the Last, My Everything; I'm Gonna Love You Just a Little More Baby; Can't Get Enough of Your Love, Babe; It's Ecstasy When you Lay Down Next to Me; Never Never Gonna Give Ya Up) (born Sept. 12, 1944 – died July 4, 2003; age 58). Barry White died months after a stroke. (Barry White 1976-78 Photo)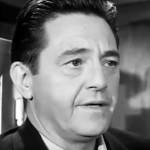 Edward Binns (married Elizabeth Franz)

American character actor of stage, 500+ TV roles (The Nurses; Brenner; It Takes a Thief; Dr. Kildare; Pentagon U.S.A.; Danger), and movies (12 Angry Men; North by Northwest; Compulsion; Oliver's Story; Vice Squad; Judgment at Nuremberg; The Plainsman) (born Sept. 12, 1916 – died Dec. 4, 1990; age 74). Edward Binns died of a heart attack. (Edward Binns 1965 Seaway)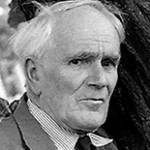 Desmond Llewelyn
Welsh actor of TV (The Colonel on Follyfoot), and Q in James Bond movies (Goldfinger; Thunderball; You Only Live Twice; From Russia With Love; Chitty Chitty Bang Bang; Moonraker; Octopussy; Goldeneye; License to Kill; A View to a Kill) (born Sept. 12, 1914 – died Dec. 19, 1999; age 85). Desmond Llewelyn died after a car accident. (Desmond Llewelyn 1983 Photo: Towpilot)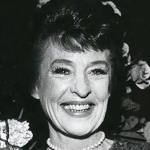 Irene Dailey (sister of Dan Dailey)
Daytime Emmy-winning American actress of stage, TV (Liz Matthews on Another World 1976-1992; Pamela Stewart on The Edge of Night) and movies (Five Easy Pieces; No Way to Treat a Lady; The Amityville Horror; The Grissom Gang; Daring Game) (born Sept. 12, 1920 – died Sept. 24, 2008; age 88). Irene Dailey died of colon cancer. (Irene Dailey 1972 Photo: Edmund Jarecki)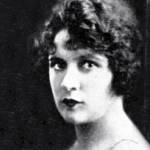 Alice Lake ex of Robert Williams; 
American silent film dancer-actress (Oh Doctor!; Uncharted Seas; Untamed Justice; Dancing Cheat; Runaway Girls; Obey Your Husband; Broken Hearts of Broadway; Red Lights; The Lion's Den; Modern Matrimony; The Texas Sphinx; The Hole in the Wall; Moonshine; I Am the Law) (born Sept. 12, 1895 – died Nov. 15, 1967; age 72). Alice Lake died of a heart attack. (Alice Lake 1922)
Billy Gilbert (nee William Gilbert Barron; married Ella McKenzie)
American actor of TV & films (Three of a Kind; The Great Dictator; Spotlight Scandals; Angels With Broken Wings; Forged Passport; Always a Bridesmaid; Arabian Nights; Valley of the Sun; One Night in Lisbon; Seven Sinners; Safari;  Espionage) (born Sept. 12, 1894 – died Sept. 23, 1971; age 77). Billy Gilbert died of a stroke. (Billy Gilbert 1944 Photo: Mercury Artists Corp)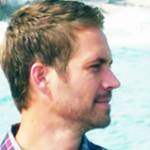 Paul Walker (nee Paul William Walker IV)
American actor of TV (The Young and the Restless; Throb) & movies (The Fast and the Furious; Eight Below; Furious 7; Fast Five; Running Scared; Hours; Takers; The Lazarus Project; Joy Ride; Into the Blue; Timeline; Varsity Blues; She's All That; Flags of Our Fathers) (born Sept. 12, 1973 – died Nov. 30, 2013; age 40). Paul Walker died in a single vehicle car accident. (Paul Walker 2011: Jack Zalium)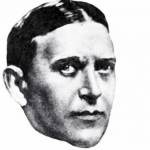 H.L. Mencken (nee Henry Louis Mencken; married Sara Haardt)
American satirist, critic, essayist, nationally syndicated columnist & journalist (Scopes "Monkey Trial"; Valentino; Aimee Semple McPherson grand jury inquiry; the bathtub hoax), & non-fiction author (The American Language; George Bernard Shaw: His Plays; In Defense of Women; Making a President) (born Sept. 12, 1880 – died Jan. 29, 1956; age 75). (H.L. Mencken 1926)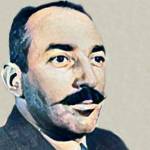 Alfred A. Knopf (nee Alfred Abraham Knopf; married Blanche Wolf Knopf)
American co-founder of Alfred A. Knopf, Inc., publisher of magazines (The American Mercury) & books by Joseph Conrad, D.H. Lawrence, W. Somerset Maugham, Dashiell Hammett, H.L. Mencken, etc., & author (Portrait of a Publisher) (born Sept. 12, 1892 – died Aug. 11, 1984; age 91). Half-brother of Edwin H. Knopf; father of Alfred A. Knopf Jr. (Alfred A. Knopf c. 1935 Painting)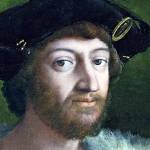 Lorenzo II de' Medici
Ruler of Florence, Duke of Urbino; son of Piero the Unfortunate; grandson of Lorenzo the Magnificent; married Madeleine de La Tour d'Auverge (House of Bourbon); father of Alessandro de' Medici (1st Duke of Florence) & Catherine de' Medici (Queen Consort of France to King Henry II) (born Sept. 12, 1492 – died May 4, 1519; age 26). (Lorenzo II de' Medici c. 1516-1519: Raphael)
*Images are public domain or Creative Commons licensed & sourced via Wikimedia Commons, Vimeo, YouTube, or Flickr, unless otherwise noted*