September 12th Birthdays
If you were born on September 12th you share a birthday with these famous people: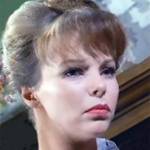 Anne Helm is 81 (aka Annie Helm)
Canadian actress of TV (General Hospital; Run for Your Life; The F.B.I.; Route 66; Wagon Train; Bonanza; The Virginian) and movies (Follow That Dream; Unkissed Bride; Nightmare in Wax; The Swingin' Maiden; Honeymoon Hotel; The Magic Sword), born September 12, 1938. (Anne Helm 1967 12 O'Clock High)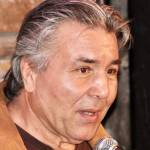 George Chuvalo is 78 (nee Jure Čuvalo)

World Boxing Hall of Fame and Canadian Sports Hall of Fame retired boxer, 5-time national Canadian professional heavyweight boxing champion, actor of TV and movies (Last Man Standing; The Fly), and octogenarian, born September 12, 1937. (George Chuvalo 2010 Photo: Peter Gordon)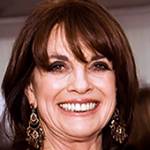 Linda Gray is 79
American septuagenarian model & actress of stage, TV (Sue Ellen Ewing on Dallas; All That Glitters; Models Inc.; Melrose Place; Hollyoaks; The Bold and the Beautiful), and movies (Oscar; Hidden Moon; The Flight of the Swan), born September 12, 1940. (Linda Gray 2009 Photo: Charlie Llewellin)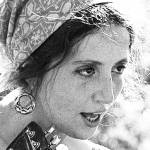 Maria Muldaur is 76 (nee Maria Grazia Rosa Domenica D'Amato)
American blues, country & folk musician and singer solo (Midnight at the Oasis; Walking the Blues), Grateful Dead backing vocalist, and septuagenarian senior citizen born September 12, 1943. (Maria Muldaur 1969 Photo: Ed Yourdon)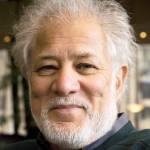 Michael Ondaatje is 76 (nee Philip Michael Ondaatje)
Ceylonese-Canadian septuagenarian senior, Giller & Booker prize-winning novelist (The English Patient; Anil's Ghost; Coming Through Slaughter; The Cat's Table; Warlight), and poet (The Collected Works of Billy the Kid), born September 12, 1943. (Michael Ondaatje 2017 Photo: Andy Langbon)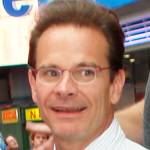 Peter Scolari is 64

Emmy Award-winning American actor of stage, TV (Michael Harris on Newhart; Honey, I Shrunk the Kids: The TV Show; Bosom Buddies; Girls; Goodtime Girls; Dweebs; Gotham), and movies (The Rosebud Beach Hotel; That Thing You Do!), born September 12, 1955. (Peter Scolari 2010 Photo: Cristina V)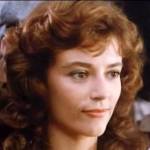 Rachel Ward is 62
English-Australian 6-+ director & actress of TV (Meggie on The Thorn Birds; Monarch Cove) and movies (Against All Odds; Sharky's Machine; After Dark, My Sweet; Christopher Columbus: The Discovery; Dead Men Don't Wear Plaid), born September 12, 1957. (Rachel Ward 1983 The Thorn Birds Trailer)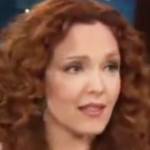 Amy Yasbeck is 57
American 55+ actress of TV (Casey Davenport on Wings; Days of Our Lives; Generations; Magnum, P.I.) and movies (The Mask; Pretty Woman;  Problem Child films; Robin Hood: Men in Tights), born September 12, 1962. (Amy Yasbeck 2006 The Late Late Show With Craig Ferguson: The Jayleno Fly)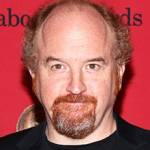 Louis C. K. is 52 (nee Louis Székely)

Grammy & Emmy Award-winning 50+ American-Mexican comedian, writer, filmmaker & actor of stage, TV (Louie; Late Night With Conan O'Brien; Parks and Recreation; Lucky Louie) and movies (Trumbo), born September 12, 1967. (Louis C. K. 2013 Photo: Anders Krusberg / Peabody Awards)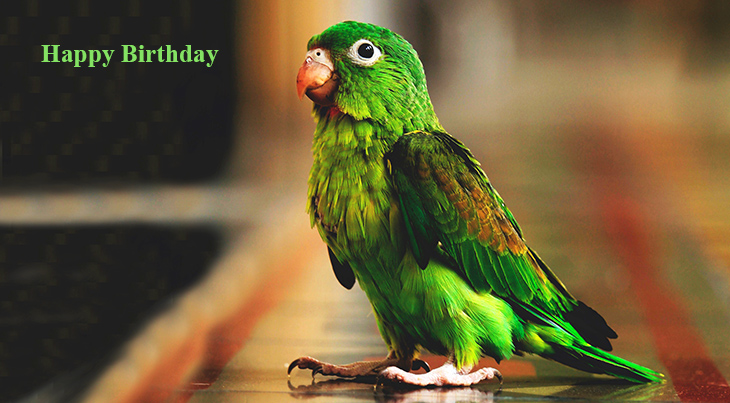 (Green Bird: Sara Rolin via Unsplash)
Happy Birthday to everyone celebrating their birthday on September 12th!
And remembering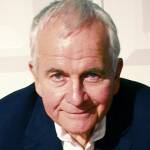 Ian Holm (aka Sir Ian Holm Cuthbert)
Tony Award-winning British actor of stage, TV, & movies (Chariots of Fire; Time Bandits; Alien; The Fifth Element; Old Bilbo in The Hobbit movies; The Lord of the Rings; The Day After Tomorrow; Young Winston) (born Sept. 12, 1931 – died June 19, 2020; age 88). Ian Holm had Parkinson's disease before he died. (Ian Holm 2004 Photo: CossieMoJo @ English Wikipedia)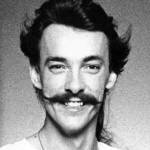 Neil Peart
Rock & Roll Hall of Fame Canadian-American senior, author, Drummer Hall of Fame musician and songwriter for Canadian rock band Rush (Closer to the Heart; The Spirit of Radio; Limelight; New World Man; Tom Sawyer) (born Sept. 12, 1952 – died Jan. 7, 2020; age 67). Neil Peart died of brain cancer. (Neil Peart 1981 Photo: Mercury / Phonogram, Inc.)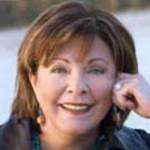 Dorothea Benton Frank (nee Dorothea Olivia Benton)
American best-selling author of novels set in South Carolina (Porch Lights; All the Single Ladies; Queen Bee; Folly Beach; Sullivan's Island; Lowcountry Summer) (born Sept. 12, 1951 – died Sept. 2, 2019; age 67). Dorothea Benton Frank died of myelodysplastic syndrome (cancer) complications. (Dorothea Benton Frank 2006 Full of Grace Press Kit Photo: www.dotfrank.com)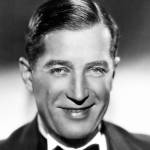 Maurice Chevalier
French singer (Thank Heaven for Little Girls), actor of stage and movies (Gigi; In Search of the Castaways; The Love Parade; Can-Can; The Big Pond; One Hour With You; A New Kind of Love; Fanny; The Merry Widow; Man About Town) (born Sept. 12, 1988 – died Jan. 1, 1972; age 83). Maurice Chevalier died of kidney failure. (Maurice Chevalier 1930s Photo: Paramount Pictures)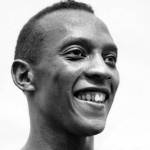 Jesse Owens (nee James Cleveland Owens)

IAAF Hall of Fame world record-setting American track and field athlete, winner of 8 NCAA championships (1935-1936), and 4 gold medals at the 1936 Berlin Olympic Games (100 m; 4 x 100m relay; long jump) (born Sept. 12, 1913 – died Mar. 31, 1980; age 66). Jesse Owens was a heavy smoker and died of lung cancer. (Jesse Owens 1936 Photos: Acme News Photos)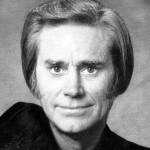 George Jones

Grammy Award-winning Country Music Hall of Fame singer-songwriter (White Lightning; Tender Years; She Thinks I Still Care; Walk Through This World With Me; He Stopped Loving Her Today; Yesterday's Wine) (born Sept. 12, 1931 – died Apr. 26, 2013; age 81). George Jones died of hypoxic respiratory failure. (George Jones 1980 Photo: Anthony Darius / Epic)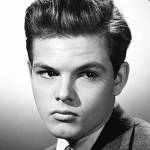 Dickie Moore (nee John Richard Moore Jr.)
American child and youth actor of stage, TV & movies (Dickie in Our Gang / Little Rascals shorts; Cody of the Pony Express; Sergeant York; Oliver Twist; Little Men; So Big; The Devil is Driving), author, & 5th husband of Jane Powell (born Sept. 12, 1925 – died Sept. 7, 2015; age 89). Dickie Moore had dementia and arthritis before he died. (Dickie Moore 1944 Photo: RKO)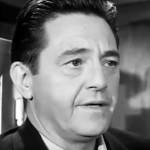 Edward Binns 

American character actor of stage, 500+ TV roles (The Nurses; Brenner; It Takes a Thief; Dr. Kildare; Pentagon U.S.A.; Danger), and movies (12 Angry Men; North by Northwest; Compulsion; Oliver's Story; Vice Squad; Judgment at Nuremberg; The Plainsman) (born Sept. 12, 1916 – died Dec. 4, 1990; age 74). Edward Binns died of a heart attack. (Edward Binns 1965 Seaway)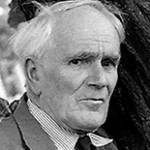 Desmond Llewelyn
Welsh actor of TV (The Colonel on Follyfoot), and Q in James Bond movies (Goldfinger; Thunderball; You Only Live Twice; From Russia With Love; Chitty Chitty Bang Bang; Moonraker; Octopussy; Goldeneye; License to Kill; A View to a Kill) (born Sept. 12, 1914 – died Dec. 19, 1999; age 85). Desmond Llewelyn died after a car accident. (Desmond Llewelyn 1983 Photo: Towpilot)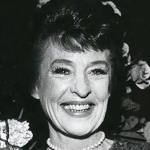 Irene Dailey
American Daytime Emmy Award-winning actress of stage, TV (Liz Matthews on Another World 1976-1992; Pamela Stewart on The Edge of Night) and movies (Five Easy Pieces; No Way to Treat a Lady; The Amityville Horror; The Grissom Gang; Daring Game) (born Sept. 12, 1920 – died Sept. 24, 2008; age 88). Irene Dailey died of colon cancer. (Irene Dailey 1972 Photo: Edmund Jarecki)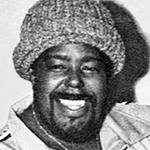 Barry White (nee Barry Eugene Carter)
American songwriter (Walkin' in the Rain with the One I Love) & singer (You're the First, the Last, My Everything; I'm Gonna Love You Just a Little More Baby; Can't Get Enough of Your Love, Babe; It's Ecstasy When you Lay Down Next to Me) (born Sept. 12, 1944 – died July 4, 2003; age 58). Barry White months after a stroke. (Barry White 1976-78 Photo)
*Images are public domain or Creative Commons licensed & sourced via Wikimedia Commons, Vimeo, YouTube, or Flickr, unless otherwise noted*