September 20th Birthdays
If you were born on September 20, you share a birthday with these famous people: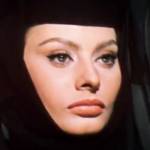 Sophia Loren is 85 (nee Sofia Costanza Brigida Villani Scicolone)

Grammy & Academy Award-winning Italian film star (Two Women; Houseboat; It Started in Naples; Grumpier Old Men; Desire Under the Elms; The Key; Arabesque; El Cid; The Pride and the Passion; A Countess From Hong Kong) & octogenarian born September 20, 1934. (Sophia Loren 1961 El Cid Trailer)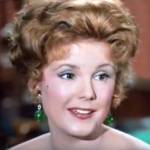 Karen Sharpe is 85
American actress of TV (Johnny Ringo; Matinee Theatre; I Dream of Jeannie; Gunsmoke; 77 Sunset Strip; Rawhide; The Loretta Young Show; Climax!) and movies (Army Bound; Man with the Gun; Man in the Vault; The Disorderly Orderly; Mexican Manhunt), born September 20, 1934. (Karen Sharpe 1960 Bonanza)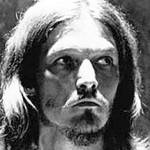 Ted Neeley is 76 (nee Teddie Joe Neeley)
Septuagenarian American drummer, composer, singer & actor of stage (Hair), TV & movies (Jesus Christ Superstar; A Perfect Couple; Hard Country; Django Unchained; Sgt. Pepper's Lonely Hearts Club Band) born September 20, 1943. (Ted Neeley 1973 Jesus Christ Superstar Photo: NBC Television)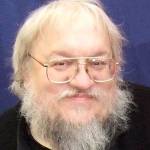 George R. R. Martin is 71 (nee George Raymond Richard Martin)
Emmy & Hugo Award-winning American senior, writer of horror, sci-fi, & fantasy novels (A Game of Thrones; A Clash of Kings; A Storm of Swords), TV screenwriter & producer (Beauty and the Beast; Game of Thrones; The Twilight Zone), born September 20, 1948. (George R. R. Martin 2007 Photo: Bree Chan)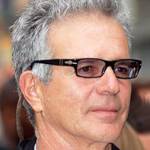 Anthony Denison is 70 (nee Anthony John Sarrero)
American actor of TV (Andy Flynn on The Closer & Major Crimes; Crime Story; Melrose Place; The Amy Fisher Story; Getting Gotti; Wise Guy; Prison Break), movies (Island Prey; Criminal Passion; No One Could Protect Her), and senior born September 20, 1949. (Anthony Denison 2009 Photo: Angela George)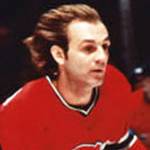 Guy Lafleur is 68 ("The Flower"; "Le Démon Blond")
Hockey Hall of Fame retired Canadian NHL right-winger (Montreal Canadiens 1971-1985, 5 Stanley Cups; Quebec Nordiques), multiple record-setting trophy winner (Conn Smyth; Art Ross; Hart Memorial), and senior born September 20, 1951. (Guy Lafleur Photo: Charles LeBlanc)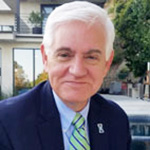 Steve Tom is 66 (nee Stephen Wilson Tom)
American actor & host of TV (Major Crimes; Funny or Die Presents; Commander in Chief; Prison Break; The Spoils of Babylon) and movies (Rules Don't Apply; The Guilt Trip; Dumb and Dumber To; Rosewood Lane; Ghost Light), born September 20, 1953. (Steve Tom Photo: © Steve Tom, Used by Permission)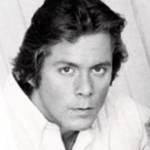 Gary Cole is 63
American 60+ actor of stage, TV (Midnight Caller; Harvey Birdman, Attorney at Law; Veep; The West Wing; American Gothic; The Good Wife; Desperate Housewives; Entourage), and movies (The Chicago 8; The Brady Bunch Movie; I Spy), born September 20, 1956. (Gary Cole 1986 Vital Signs Photo: CBS)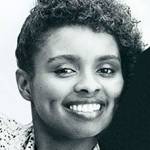 Debbi Morgan is 65 (nee Deborah Ann Morgan)
Emmy Award-winning American actress of TV (All My Children; Loving; The City; Generations; General Hospital; Port Charles; For the People; The Bold and the Beautiful; The Young and the Restless) and movies (Eve's Bayou), born September 20, 1956. (Debbi Morgan 1984 Photo: Operation Prime Time)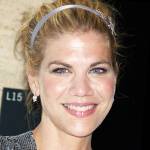 Kristen Johnston is 52
Fifty-plus actress of stage, TV (Sally Solomon on 3rd Rock From the Sun; Holly Franklin on The Exes; ER; Daytime Divas; Ugly Betty) and movies (Thrill Ride; The Flintstones in Viva Rock Vegas; Bride Wars; Finding Bliss; Life Happens), born September 20, 1967. (Kristen Johnson 2008 Photo: David Shankbone)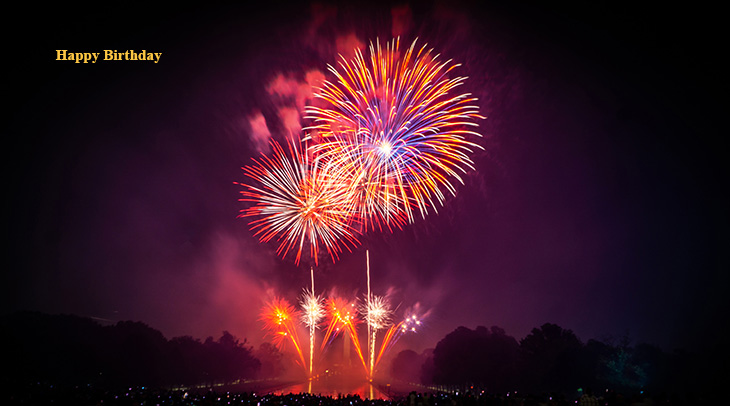 (Lincoln Memorial Fireworks, Washington, D.C. Photo: Sharosh Rajasekher via Unsplash)
Happy Birthday to everyone celebrating their birthday on September 20th!
And remembering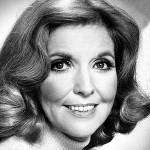 Anne Meara
American comedienne (Stiller and Meara, with husband Jerry Stiller), screenwriter & actress of TV (Archie Bunker's Place; Kate McShane; The King of Queens; All My Children) and movies (Fame; The Boys from Brazil; Awakenings), mother of Ben Stiller (born Sept. 20, 1929 – died May 23, 2015; age 85). Anne Meara died of natural causes. (Anne Meara 1975 Kate McShane: CBS TV)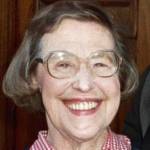 Peg Phillips (nee Margaret Linton)
American character actress who began acting professionally after becoming a senior citizen, on TV (Ruth-Anne Miller on Northern Exposure; 7th Heaven; How the West Was Fun) and in movies (Waiting for the Light; Dogfight) (born Sept. 20, 1918 – died Nov. 7, 2002; age 84). Peg Phillips died of pulmonary disease. (Peg Phillips 1993 Photo: Alan Light)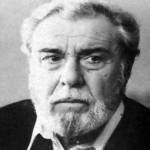 Fernando Rey (nee Fernando Casado Arambillet)
Spanish character and voice over actor of stage, TV, and movies (The French Connection; Don Quixote, Voyage of the Damned; Guns of the Magnificent Seven; The Immortal Story; Seven Beauties; White Fang) (born Sept. 20, 1917 – died Mar. 9, 1994; age 77). Fernando Rey died of bladder cancer. (Fernando Rey 1985 Padre Nuestro Photo: International Film Exchange)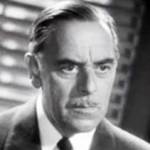 Walter Kingsford (nee Walter Pearce)

English actor of stage, TV & movies (The Invisible Ray; Algiers; The Lone Wolf in Paris; Smashing the Spy Ring; The Man in the Iron Mask; Young Dr. Kildare & Dr. Kildare films; My Favorite Blonde; The Black Arrow; Fly By Night) (born Sept. 20, 1881 – died Feb. 7, 1958; age 76). Walter Kingsford died of a heart attack. (Walter Kingsford 1942 Calling Dr. Gillespie Photo: MGM Trailer)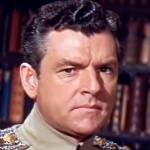 Kenneth More
English actor of TV (The Forsyte Saga), and movies (The 39 Steps; A Night to Remember; The Sheriff of Fractured Jaw; The Deep Blue Sea; Brandy for the Parson; Next to No Time; Sink the Bismarck!; Man in the Moon; We Joined The Navy; The Comedy Man) (born Sept. 20, 1914 – died July 12, 1982; age 67). Kenneth More died of Parkinson's Disease. (Kenneth More 1959 North West Frontier)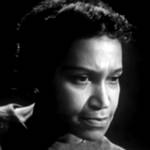 Clarice Taylor
American actress of stage, TV (Anna Huxtable on The Cosby Show; Hope Stark on The Doctors; Beulah Land; Sanford and Son; Ironside), and movies (Play Misty for Me; Tell Me That You Love Me, Junie Moon; Sommersby; Change of Mind; Such Good Friends) (born Sept. 20, 1917 – died May 30, 2011; age 93). Clarice Taylor died of congestive heart failure. (Clarice Taylor 1960 The New Girl)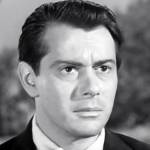 Dan Barton (nee Daniel George Berman)
American voice over & character actor of radio, video games, movies, & TV (The F.B.I.; Earl Carnes on Days of Our Lives; Barnaby Jones; Dan Raven; The Streets of San Francisco; Zane Grey Theater; Dragnet; The Roy Rogers Show) (born Sept. 20, 1921 – died Dec. 13, 2009; age 88). Dan Barton died of kidney disease and heart failure. (Dan Barton 1958 Tombstone Territory)
*Images are public domain or Creative Commons licensed & sourced via Wikimedia Commons, Vimeo, YouTube, or Flickr, unless otherwise noted*