September 28th Birthdays
If you were born on this day September 28, you share a celebrity birthday with these famous people: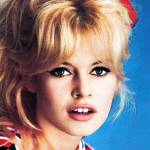 Brigitte Bardot ("B.B."; ex of Roger Vadim & Jacques Charrier)

French animal rights activist, author, model, singer, sex symbol, and actress (…And God Created Woman; The Girl in the Bikini; Doctor at Sea; Love on a Pillow; Viva Maria!; Frenchie King; Shalako; La Parisienne; Her Bridal Night), born September 28, 1934. (Brigitte Bardot Photo: Stelle Rocio Souza)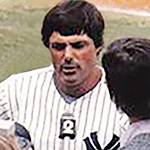 Lou Piniella (nee Louis Victor Piniella; "Sweet Lou")
American MLB outfielder (New York Yankees – 1977 & 1978 World Series Champs; Baltimore Orioles), 1969 AL Rookie of the Year, and 3-time MLB Manager of the Year (Cincinnati Reds – 1990 World Series Champs; Chicago Cubs), born September 28, 1943. (Lou Piniella 1983 Photo: Phil5329)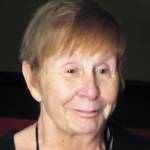 Marcia Muller (married Bill Pronzini)
Shamus Award-winning American mystery thriller novelist and creator of the Sharon McCone detective series (Vanishing Point; Wolf in the Shadows; The Bughouse Affair; The Tree of Death; City of Whispers), born September 28, 1944. (Marcia Muller 2014 Photo: Used with permission of Stacey Cochran)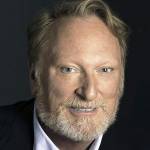 Jeffrey Jones
American actor of stage, TV (A. W. Merrick on Deadwood; Fresno; The Adams Chronicles) and films (Beetlejuice; Who's Harry Crumb; Without a Clue; Ferris Bueller's Day Off; Sleepy Hollow; Stuart Little; Amadeus; Ed Wood; Dr. Dolittle 2), born September 28, 1946. (Jeffrey Jones 2012 Photo:Greg Gorman)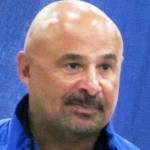 Grant Fuhr
Hockey Hall of Fame Canadian professional hockey player, NHL goaltender (Edmonton Oilers – 5 Stanley Cups; Toronto Maple Leafs; Buffalo Sabres; Los Angeles Kings; St. Louis Blues; Calgary Flames), 1988 Vezina Trophy winner, born September 28, 1962. (Grant Fuhr 2015 Photo: Dealphungo)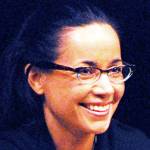 Janeane Garofolo
American comedienne, comedy writer & actress of TV (Paula on The Larry Sanders Show; Saturday Night Live; The Ben Stiller Show; The West Wing; 24) and movies (The Truth About Cats and Dogs; Now and Then; Mystery Men; Cop Land), born September 28, 1964. (Janeane Garofolo 2008 Photo: Geoff Carter)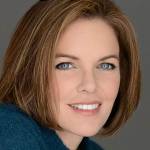 Susan Walterss (married Linden Ashby)
American model and actress of TV (Mary Beth Sutton on Dear John; Diane Jenkins on The Young and the Restless; Lorna Forbes on Loving; The Vampire Diaries; Melrose Place; Hotel; Teen Wolf) and movies (Russkies), born September 28, 1964. (Susan Walters Photo: IMDB Publicity Photo)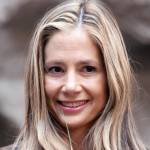 Mira Sorvino (daughter of Paul Sorvino; married Christopher Backus)
Academy Award-winning American actress of TV & movies (Romy and Michele's High School Reunion; Mighty Aphrodite; Reservation Road; Summer of Sam; The Replacement Killers; At First Sight; Free Money; Quiz Show), born September 28, 1967. (Mira Sorvino 2013 Photo: Manfred Werner CC by-sa 4.0)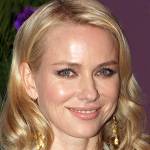 Naomi Watts (partner Billy Crudup; ex of Liev Schreiber)
British producer & actress of TV (Sleepwalkers; Gypsy; Twin Peaks) and movies (King Kong; Eastern Promises; The Impossible; The Ring; 21 Grams; J. Edgar; Gross Misconduct; Tank Girl; Dangerous Beauty; The Painted Veil; The Divorce), born September 28, 1968. (Naomi Watts 2012 Photo: Eva Rinaldi)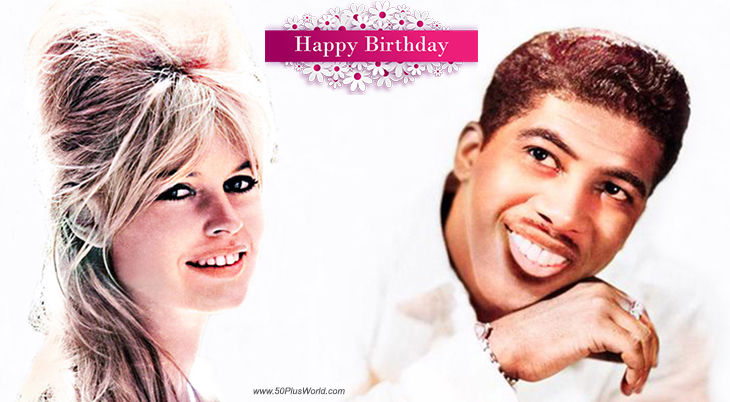 (Brigitte Bardot 1962: MGM [colorized] | Ben E King 1963: Maurice Seymour [colorized])
Happy Birthday to everyone celebrating their birthday on September 28th!
Remember These September 28th Famous Birthdays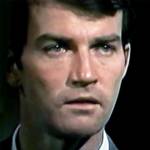 Robert Hogan
American actor of movies & TV (Rev. Tom Winter on Peyton Place; General Hospital; The Young Marrieds; As the World Turns; Another World; Days of Our Lives; One Life to Live; Bright Promise; Secrets of Midland Heights; Gunsmoke; Law & Order; The F.B.I.) (born Sept. 28, 1933 – died May 27, 2021; age 87). Robert Hogan died of pneumonia complications. (Robert J. Hogan 1968)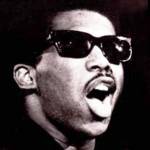 Ben E. King (nee Benjamin Earl Nelson)
Grammy Award-winning American Rock & Roll Hall of Fame composer & singer (Stand By Me; Spanish Harlem; Under the Boardwalk) with the Drifters (Save the Last Dance For Me; There Goes My Baby; This Magic Moment) (born Sept. 28, 1938 – died May 1, 2015; age 76). Ben E. King had coronary problems before he died. (Ben E. King 1961 Photo: Comunicom.es)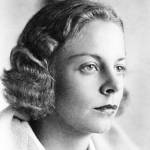 Alice Marble
International Tennis Hall of Fame American 1939 World #1 ranked tennis player, 1936-1940 winner of 18 Grand Slams (French Open; Wimbledon; US Open) tennis championships, WWII US intelligence spy (born Sept. 28, 1913 – died Dec. 13, 1990; age 77). Alice Marble had pernicious anaemia before she died. (Alice Marble 1937 Photo: Bassano Ltd)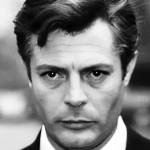 Marcello Mastroianni (ex partner of Faye Dunaway & Catherine Deneuve)
Italian movie actor (La Dolce Vita; 8 1/2; Marriage Italian Style; A Special Day; Dark Eyes; Love on the Riviera; The Miller's Beautiful Wife; Love and Troubles; A Very Private Affair; Days of Love; Used People; Ginger and Fred; Miss Arizona; Diamonds for Breakfast; Leo the Last) (born Sept. 28, 1924 – died Dec. 19, 1996; age 72). (Marcello Mastroianni 1960 Bell' Antonio: Gawain78)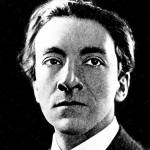 Pedro de Cordoba
American actor of Broadway, radio, & films (The Cisco Kid in Old New Mexico; The Ghost Breakers; Law of the Pampas; Before I Hang; Range War; The Daring Caballero; Robin Hood of Monterey; The Phantom Submarine; Saboteur; The Young Diana; The New Moon; Runaway Romany; Carmen) (born Sept. 28, 1881 – died Sept. 16, 1950; age 68). (Pedro de Cordoba 1919: C. Smith Gardner)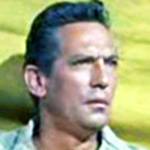 Peter Finch (nee Frederick George Peter Ingle Finch)
Academy Award-winning English-Australian movie actor (Network; The Nun's Story; Elephant Walk; The Trials of Oscar Wilde; I Thank a Fool; Kidnapped; The Flight of the Phoenix; Far from the Madding Crowd; Sunday Bloody Sunday) (born Sept. 28, 1916 – died Jan. 14, 1977; age 60). Ex-lover of Vivien Leigh, Shirley Bassey. (Peter Finch 1961 The Sins of Rachel Cade Trailer)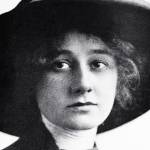 Ruth Stonehouse (married Felix Hughes; sister-in-law of Rupert Hughes)
American silent film producer (co-founder of Essanay Studios), scenario writer, dancer, & actress (The Masked Rider; The Master Mystery; Love Aflame; The Battle of Love; Broken Barriers; The Red Viper; Cinderella's Twin; The Hope; Don't Call Me Little Girl; Twilight) (born Sept. 28, 1892 – died May 12, 1941; age ). Aunt of Howard Hughes; ex of Joseph Roach. (Ruth Stonehouse 1912)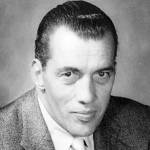 Ed Sullivan (nee Edward Vincent Sullivan)
American sports and entertainment journalist (Chicago Tribune; New York News Syndicate), TV producer & host of the longest running variety show in history, The Toast of the Town / The Ed Sullivan Show (born Sept. 28, 1901 – died Oct. 13, 1974; age 73). Ed Sullivan died of esophageal cancer. (Ed Sullivan 1955 Photo: Maurice Carnes LaClaire)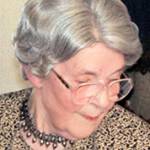 Edith Pargeter (aka Ellis Peters)

English writer and historical fiction author (The Heaven Tree; Sunrise in the West; Reluctant Odyssey; She Goes to War), creator of the Brother Cadfael medieval mystery novels (Monk's Hood; One Corpse Too Many; The Rose Rent) (born Sept. 28, 1913 – died Oct. 14, 1995; age 82). Edith Pargeter had a stroke before she died. (Edith Pargeter 1995 Photo: Meray)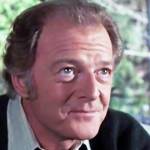 Bernard Behrens ("Bunny" Behrens)
British-Canadian character actor of stage, TV (Dracula: The Series; Festival; Dallas; The Bionic Woman; Street Legal; Baretta), and movies (A Nest of Singing Birds; Galaxy of Terror; Swashbuckler; Unfaithfully Yours; The Life Before This) (born Sept. 28, 1926 – died Sept. 19, 2012; age 85). Bernard Behrens had dementia and a stroke before he died. (Bernard Behrens 1980 The Changeling)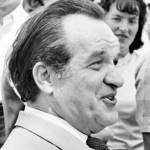 Al Capp (nee Alfred Gerald Caplin)

American satirical humorist, cartoonist and creator of the comic strip Li'l Abner and it's characters (Li'l Abner Yokum, Mammy & Pappy Yokum, Marryin' Sam; Available Jones, Daisy Mae, Stupefyin' Jones; Moonbeam McSwine; Lonesome Polecat; and others) (born Sept. 28, 1909 – died Nov. 5, 1979; age 70). Al Capp died of emphysema. (Al Capp 1966 Photo: Tom Simondi)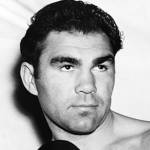 Max Schmeling (nee Maximilian Adolph Otto Siegfried Schmeling)
International Boxing Hall of Fame German boxer and Heavyweight Champion of the World (1930-1932), drafted World War II Luftwaffe paratrooper, businessman and Coca-Cola executive (born Sept. 28, 1905 – died Feb. 2, 2005; age 99). Cause of death for Max Schmeling is unknown. (Max Schmeling 1938 Photo: Wm. C. Greene)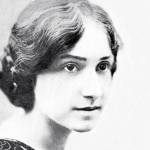 Alice Hollister (nee Rosalie Alice Amélie Berger; married George K. Hollister)
American silent film actress (The Further Adventures of the Girl Spy; An Arabian Tragedy; From the Manger to the Cross; A Sawmill Hazard; A Desperate Chance; The Vampire's Trail; The Siren's Reign; Her Better Self; Milestones; A Voice in the Dark; Married Flirts; The Dancers; The Great Lover; A Wise Fool; The Forgotten Law) (born Sept. 28, 1886 – died Feb. 24, 1973; age 86). (Alice Hollister 1913)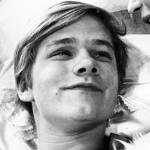 Matthew Cowles (married Christine Baranski)
American actor of TV (Billy Clyde Tuggle on All My Children; Oz; Life on Mars; Loving; The Bold and the Beautiful) and movies (She's Back; Stars and Bars; Dead Canaries; The Happy Hooker; The Cowboy Way; The Juror; City by the Sea) (born Sept. 28, 1944 – died May 22, 2014; age 69). Matthew Cowles died of congestive heart failure. (Matthew Cowles 1966 Photo: Alix Jeffry)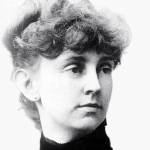 Kate Douglas Wiggin (sister of Nora Archibald Smith) 
American composer of children's songs, pioneering kindergarten teacher (Silver Street Free Kindergarten), novelist & author of children's short stories & books (Rebecca of Sunnybrook Farm; Rose O' the River; Mother Carey's Chickens; The Birds' Christmas Carol; Timothy's Quest) (born Sept. 28, 1856 – died Aug. 24, 1923; age 66). (Kate Douglas Wiggin c. 1880s-1910s)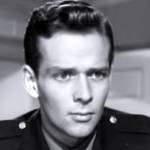 Frank Latimore (nee Franklin Latimore Kline)
American actor of TV (Dr. Emmet Scott on Guiding Light; Dr. Ed Coleridge on Ryan's Hope) and films (In the Meantime, Darling; 13 Rue Madeleine; Black Magic; Three Came Back; The Dolly Sisters; Three Little Girls in Blue; The Sergeant; The Razor's Edge; Shock; The Naked and the Wicked; Patton) (born Sept. 28, 1925 – died Nov. 29, 1998; age 73). (Frank Latimore 1946 Shock)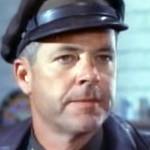 William Windom
Emmy Award-winning American actor of TV (The Farmer's Daughter; Murder, She Wrote) and movies (To Kill a Mockingbird; The Detective; The Angry Breed; The Gypsy Moths; Brewster McCloud; Escape From the Planet of the Apes) (born Sept. 28, 1923 – died Aug. 16, 2012; age 88). William Windom died of congestive heart failure. (William Windom 1966 12 O'Clock High)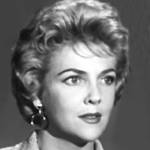 Doris Singleton (nee Dorthea Singleton)
American dancer, singer, & actress of stage, radio, TV (Kay Stanhope on Days of Our Lives; Angel; I Love Lucy; My Three Sons; Hogan's Heroes; Perry Mason; The Real McCoys; The Dick Van Dyke Show; Here's Lucy), and movies (Affair in Reno) (born Sept. 28, 1919 – died June 26, 2012; age 92). Doris Singleton died of cancer complications. (Doris Singleton 1960 Man With a Camera)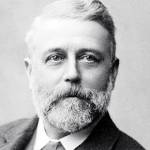 Thomas Crapper
English plumber & businessman, founder of Thomas Crapper & Co. sanitary engineers (plumbing equipment; 1st bathroom showroom; Westminster Abbey manhole covers), inventor of improvements to toilets / water closets (floating ballcock; U-bend plumbing trap) (born Sept. 28, 1836 – died Jan. 27, 1910; age 73). (Thomas Crapper c. 1900s)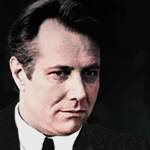 J. T. Walsh (nee James Thomas Patrick Walsh)
American actor of stage, TV (Dark Skies), & movies (Good Morning, Vietnam; A Few Good Men; The Client; Wired; Tequila Sunrise; Tin Men; Miracle on 34th Street; House of Games; Narrow Margin; The Grifters; Morning Glory; The Russia House; Backdraft; Pleasantville) (born Sept. 28, 1943 – died Feb. 27, 1998; age 54). J. T. Walsh died of a heart attack. (J.T. Walsh c. 1970s-1980s colorized)
*Images are public domain or Creative Commons licensed & sourced via Wikimedia Commons, Vimeo, YouTube, or Flickr, unless otherwise noted*