November 12th Birthdays
If you were born on November 12th, you share a celebrity birthday with these famous people: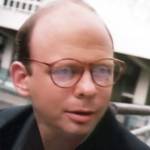 Wallace Shawn is 79
American character & voice over actor of movies (The Princess Bride; She's Out of Control; Toy Story; The Bedroom Window; Micki + Maude) and TV (One Life to Live; Clueless; Gossip Girl; Young Sheldon; Mozard in the Jungle), born November 12, 1943. (Wallace Shawn 1983 Saigon – Year of the Cat)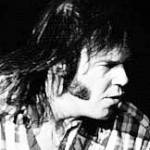 Neil Young is 77 (aka Bernard Shakey; married Daryl Hannah)
Rock & Roll Hall of Fame Grammy-winning Canadian singer-songwriter (Buffalo Springfield; Crosby, Stills, & Nash) solo (Ohio; Cinammon Girl; Heart of Gold; Old Man; Rockin' in the Free World), born November 12, 1945. Ex-partner of Carrie Snodgress. (Neil Young 1970s: F. Antolín Hernández)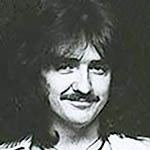 Buck Dharma is 75 (nee Donald Bruce Roeser)
American keyboardist, songwriter, lead guitarist and singer for rock band Blue Öyster Cult since 1967 ([Don't Fear] the Reaper; Burnin' for You; Godzilla; Roadhouse Blues; Dancin' in the Ruins; Shooting Shark; Astronomy), born November 12, 1947. (Buck Dharma 1977 Photo: Eric Meola)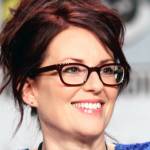 Megan Mullaly is 64 (married Nick Offerman)
American singer, comedian, host and actress of stage, TV (Karen Walker on Will & Grace; Chief on Childrens Hospital; Parks and Recreation; The Megan Mullaly Show; 30 Rock) & movies (Rebound; About Last Night…), born November 12, 1958. (Megan Mullaly 2011 Photo: Gage Skidmore)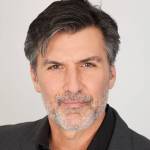 Vincent Irizarry is 63 (ex of Signy Coleman)
American actor of TV (David Hayward on All My Children & One Life to Live; Guiding Light; Days of Our Lives; The Young and the Restless; Santa Barbara) and movies (Heartbreak Ridge; Worth: The Testimony of Johnny St. James), born November 12, 1959. (© Vincent Irizarry: Jim Warren Photography)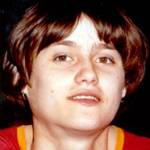 Nadia Comaneci is 61 (married Bart Conner)
Romanian-American gymnast, 5-time Olympic individual gold medalist with the first perfect 10 scores (1976 Montreal all around, uneven bars, balance beam; 1980 Moscow balance beam, floor exercise; and team silver in both), born November 12, 1961. (Nadia Comaneci 1980 Photo)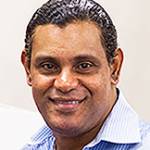 Sammy Sosa is 54 (nee Samuel Kelvin Peralta Sosa; "Slammin' Sammy")
Dominican-American pro baseball player, MLB right fielder (Texas Rangers; Chicago Cubs), 7-time MLB All-Star & 6-time Silver Slugger and multiple award-winner (1999 NL Hank Aaron; 1998 NL MVP; 1998 Roberto Clemente), born November 12, 1968. (Sammy Sosa 2012 Photo: Sammy Sosa)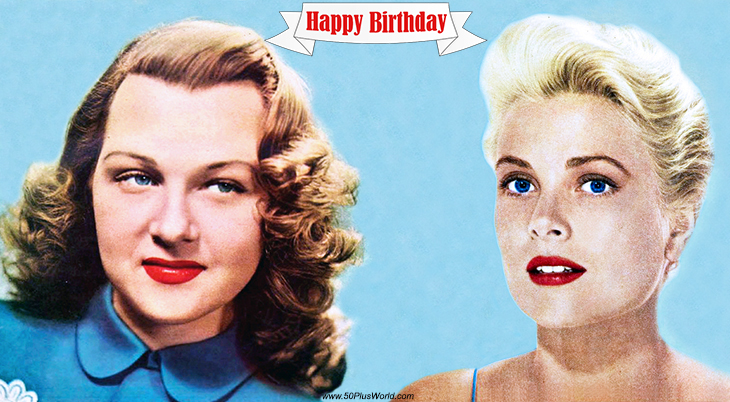 (Jo Stafford 1948 | Grace Kelly 1954)
Happy Birthday to everyone celebrating their birthday on November 12th!
Remember These November 12th Famous Birthdays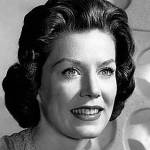 Ann Flood (nee Maryanne Ott; married Herb Granath)
American actress of TV (Nancy Pollock Karr on The Edge of Night; Liz Fraser Allen on From These Roots; Ella Hobbs on Search for Tomorrow; Rose Livingston on Another World; Helen Guthrie on One Life to Live; Ruth Mansfield on As the World Turns; Bitsy Davidson on All My Children) & films (Mystic Pizza) (born Nov. 12, 1934 – died Oct. 7, 2022; age 87). (Ann Flood 1963: CBS TV)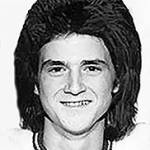 Les McKeown (nee Leslie Richard McKeown)
English lead singer of The Bay City Rollers (Saturday Night; I Only Want to Be With You; Bye, Bye, Baby; Give a Little Love; Shang-A-Lang; Remember (Sha-La-La-La); Summer Love Sensation; Money Honey; Yesterday's Hero; Love Me Like I Love You; Don't Worry Baby; You Made Me Believe in Magic) (born Nov. 12, 1955 – died Apr. 20, 2021; age 65). (Les McKeown 1979: George Wilkes)
Jerry Douglas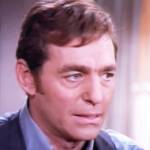 (nee Gerald Rubenstein; married Kymberly Bankier)
American singer & actor of stage, TV (John Abbott on The Young and the Restless (1981-2016); Barnaby Jones; The F.B.I.; Police Story; Mannix; The Streets of San Francisco) & films (Silent But Deadly; Avalanche; Good Guys Wear Black; Gunn; The Godson; Mommie Dearest; Looker) (born Nov. 12, 1932 – died Nov. 9, 2021; age 88). Ex of Arlene Martel. (Jerry Douglas 1970 Dan August)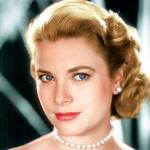 Grace Kelly (aka Princess Grace; married Prince Albert of Monaco)
Academy Award-winning American actress of TV (Kraft Theatre; Lights Out; Actors Studio; Danger) and movies (The Country Girl; Rear Window; Mogambo; To Catch a Thief; High Society; High Noon; Dial M for Murder; The Swan; The Bridges at Toko-Ri) (born Nov. 12, 1929 – died Sept. 14, 1982; age 52). Grace Kelly died after a car accident. (Grace Kelly c. 1950s Photo: Pierre Tourigny)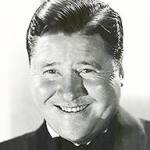 Jack Oakie (nee Lewis Delaney Offield; married Victoria Horne)
American character actor of radio, stage, TV (The Twilight Zone; The Real McCoys), and movies (The Great Dictator; Fast Company; Call of the Wild; The Sap From Syracuse; The Texas Rangers; College Humor; Annabel Takes a Tour; The Rat Race) (born Nov. 12, 1903 – died Jan. 23, 1978; age 74). Jack Oakie died of an aortic aneurysm. (Jack Oakie 1937 Super Sleuth Photo: dellus98)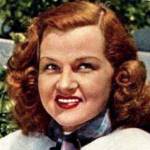 Jo Stafford (married Paul Weston)
Grammy-winning American comedy & pop singer (Jonathan and Darlene Edwards in Paris; You Belong to Me; Temptation; Some Enchanted Evening; Candy; Make Love to Me; Jambalaya; Keep it a Secret), film actress, & TV host (The Jo Stafford Show) (born Nov. 12, 1917 – died July 16, 2008; age 90). Jo Stafford died of congestive heart failure. (Jo Stafford 1949: Radio Mirror)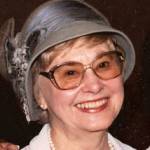 Charlotte MacLeod (aka Alisa Craig)

Canadian-American mystery fiction novelist (Rest You Merry, Vane Pursuit and Professor Peter Shandy series; The Family Vault & Sara Kelling / Max Bittersohn series; The Fat Lady's Ghost) (born Nov. 12, 1922 – died Mar. 6, 2005; age 82). Charlotte MacLeod had Alzheimer's Disease before she died. (Charlotte MacLeod 1989 Photo: by permission of photographer Elizabeth Foxwell)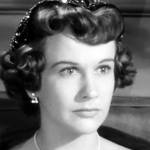 Kim Hunter (nee Janet Cole)
Academy Award-winning American actress of stage, TV (The Edge of Night; All My Children; As the World Turns; Mannix; Climax!), and in movies (A Streetcar Named Desire; When Strangers Marry; Stairway to Heaven; A Matter of Life and Death; Planet of the Apes) (born Nov. 12, 1922 – died Sept. 11, 2002; age 79). Kim Hunter died of a heart attack. (Kim Hunter 1952 Deadline – U.S.A.)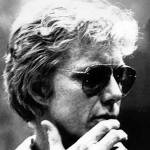 Bob Crewe (nee Robert Stanley Crewe)

American singer, dancer, record producer, and songwriter solo and with Bob Gaudio for various artists including the Four Seasons (Big Girls Don't Cry; Rag Doll; My Eyes Adored You; Walk Like a Man; Devil With a Blue Dress On; Lady Marmalade) (born Nov. 12, 1930 – died Sept. 11, 2014; age 83). Bob Crewe had a fall a few years before he died. (Bob Crewe 1976 Photo: Elektra)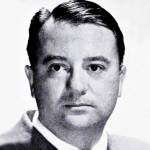 Jacques Tourneur (aka Jack Turner)
French director of films (Out of the Past; Nick Carter, Master Detective; Cat People; Experiment Perilous; Canyon Passage; Berlin Express; The Flame and the Arrow; Anne of the Indies; The Comedy of Terrors) and TV (The Barbara Stanwyck Show) (born Nov. 12, 1904 – died Dec. 19, 1977; age 73). Cause of death for Jacques Tourneur is unknown. (Jacques Tourneur 1939 Photo)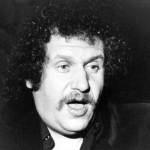 Mort Shuman
Songwriters and Rock & Roll Hall of Fame American pianist, singer & songwriter solo and with Doc Pomus (A Teenager in Love; This Magic Moment; Viva Las Vegas; Save the Last Dance For Me; Can't Get used to Losing You; Here I Go Again; Turn Me Loose), and film score composer (born Nov. 12, 1938 – died Nov. 2, 1991; age 52). Mort Shuman died of cancer. (Mort Shuman 1977)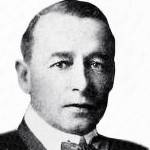 William Collier Sr. (nee William Morenus; married Louise Allen)
American director, writer & actor of stage, silent films (The Servant Question) & classic movies (Miracle on Main Street; High Society Blues; Disputed Passage; Invitation to Happiness; The Crosby Case; After Tomorrow; Up the River; Cain and Mabel; Annabelle's Affairs; The Murder Man) (born Nov. 12, 1864 – died Jan. 13, 1944; age 79). Father of William Collier Jr. (William Collier Sr. 1916)
Michael Ende
German children's and fantasy fiction writer (The Neverending Story; Jim Button and Luke the Engine Driver, and Jim Button series; The Hunting of the Snark) (born Nov. 12, 1929 – died Aug. 28, 1995; age 65). Cause of death for Michael Ende was stomach cancer.
*Images are public domain or Creative Commons licensed & sourced via Wikimedia Commons, Vimeo, YouTube, or Flickr, unless otherwise noted*