November 12th Birthdays
If you were born on November 12th, you share a celebrity birthday with these famous people: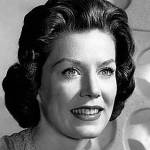 Ann Flood is 87 (nee Maryanne Ott)

American actress of television (Nancy Pollock Karr on The Edge of Night; Liz Fraser Allen on From These Roots; Search for Tomorrow; Another World; Helen Guthrie on One Life to Live; As the World Turns; All My Children) and movies (Mystic Pizza), born November 12, 1934. (Ann Flood 1963 Photo: CBS TV)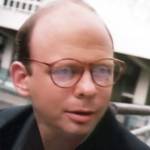 Wallace Shawn is 78
American character & voice over actor of movies (The Princess Bride; She's Out of Control; Toy Story; The Bedroom Window; Micki + Maude) and TV (One Life to Live; Clueless; Gossip Girl; Young Sheldon; Mozard in the Jungle), born November 12, 1943. (Wallace Shawn 1983 Saigon – Year of the Cat)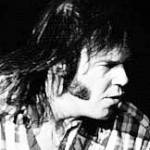 Neil Young is 76 (aka Bernard Shakey)
Rock & Roll Hall of Fame Grammy-winning Canadian singer-songwriter with Buffalo Springfield, Crosby, Stills, & Nash, and solo (Ohio; Cinammon Girl; Heart of Gold; Old Man; Rockin' in the Free World; Harvest Moon), born November 12, 1945. (Neil Young 1970s Photo: F. Antolín Hernández)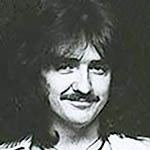 Buck Dharma is 74 (nee Donald Bruce Roeser)
American keyboardist, songwriter, lead guitarist and singer for rock band Blue Öyster Cult since 1967 ([Don't Fear] the Reaper; Burnin' for You; Godzilla; Roadhouse Blues; Dancin' in the Ruins; Shooting Shark; Astronomy), born November 12, 1947. (Buck Dharma 1977 Photo: Eric Meola)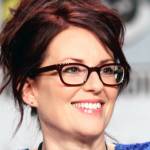 Megan Mullaly is 63
American singer, comedian, host and actress of stage, TV (Karen Walker on Will & Grace; Chief on Childrens Hospital; Parks and Recreation; The Megan Mullaly Show; 30 Rock) & movies (Rebound; About Last Night…), born November 12, 1958. (Megan Mullaly 2011 Photo: Gage Skidmore)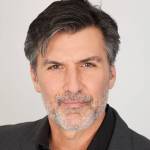 Vincent Irizarry is 62
American actor of TV (David Hayward on All My Children & One Life to Live; Guiding Light; Days of Our Lives; The Young and the Restless; Santa Barbara) and movies (Heartbreak Ridge; Worth: The Testimony of Johnny St. James), born November 12, 1959. (© Vincent Irizarry: Jim Warren Photography)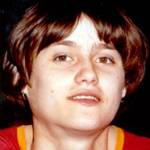 Nadia Comaneci is 60
Romanian-American gymnast, 5-time Olympic individual gold medalist with the first perfect 10 scores (1976 Montreal all around, uneven bars, balance beam; 1980 Moscow balance beam, floor exercise; and team silver in both), born November 12, 1961. (Nadia Comaneci 1980 Photo)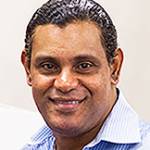 Sammy Sosa is 53 (nee Samuel Kelvin Peralta Sosa; "Slammin' Sammy")
Dominican-American pro baseball player, MLB right fielder (Texas Rangers; Chicago Cubs), 7-time MLB All-Star & 6-time Silver Slugger and multiple award-winner (1999 NL Hank Aaron; 1998 NL MVP; 1998 Roberto Clemente) born November 12, 1968. (Sammy Sosa 2012 Photo: Sammy Sosa)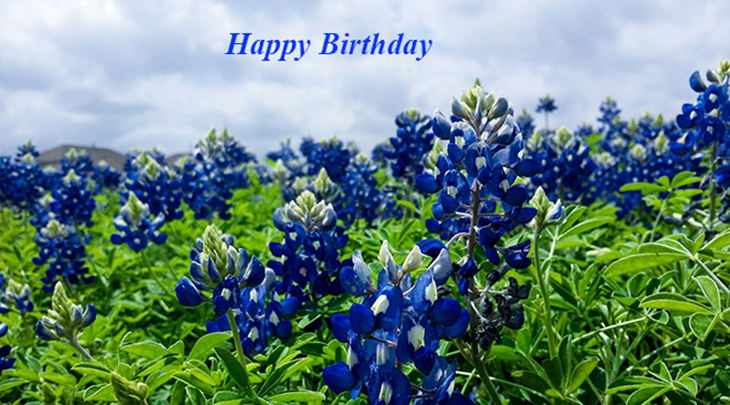 (Blue Lupins / Wildflowers Photo: Shannon Richards via Unsplash)
Happy Birthday to everyone celebrating their birthday on November 12th!
Remember These November 12th Famous Birthdays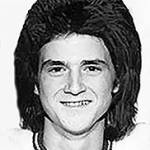 Les McKeown (nee Leslie Richard McKeown)
English lead singer of The Bay City Rollers (Saturday Night; I Only Want to Be With You; Bye, Bye, Baby; Give a Little Love; Shang-A-Lang; Remember (Sha-La-La-La); Summer Love Sensation; Money Honey; Yesterday's Hero; Love Me Like I Love You; Don't Worry Baby; You Made Me Believe in Magic) (born Nov. 12, 1955 – died Apr. 20, 2021; age 65). (Les McKeown 1979: George Wilkes)
Jerry Douglas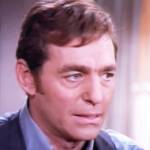 (nee Gerald Rubenstein)
American singer & actor of stage, television (John Abbott on The Young and the Restless (1981-2016); Barnaby Jones; The F.B.I.; Police Story; Mannix; The Streets of San Francisco) and feature films (Silent But Deadly; Avalanche; Good Guys Wear Black; Gunn; The Godson; Mommie Dearest; Looker) (born Nov. 12, 1932 – died Nov. 9, 2021; age 88). (Jerry Douglas 1970 Dan August)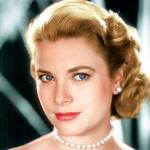 Grace Kelly (aka Princess Grace of Monaco)
Academy Award-winning American actress of TV (Kraft Theatre; Lights Out; Actors Studio; Danger) and movies (The Country Girl; Rear Window; Mogambo; To Catch a Thief; High Society; High Noon; Dial M for Murder; The Swan; The Bridges at Toko-Ri) (born Nov. 12, 1929 – died Sept. 14, 1982; age 52). Grace Kelly died after a car accident. (Grace Kelly c. 1950s Photo: Pierre Tourigny)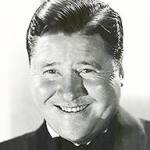 Jack Oakie (nee Lewis Delaney Offield)
American character actor of radio, stage, TV (The Twilight Zone; The Real McCoys), and movies (The Great Dictator; Fast Company; Call of the Wild; The Sap From Syracuse; The Texas Rangers; College Humor; Annabel Takes a Tour; The Rat Race) (born Nov. 12, 1903 – died Jan. 23, 1978; age 74). Jack Oakie died of an aortic aneurysm. (Jack Oakie 1937 Super Sleuth Photo: dellus98)
Grammy-winning American comedy & pop singer (Jonathan and Darlene Edwards in Paris; You Belong to Me; Temptation; Some Enchanted Evening; Candy; Make Love to Me; Jambalaya; Keep it a Secret), film actress, & TV host (The Jo Stafford Show) (born Nov. 12, 1917 – died July 16, 2008; age 90). Jo Stafford died of congestive heart failure. (Jo Stafford 1949: Radio Mirror)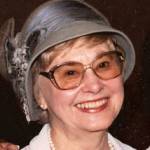 Charlotte MacLeod (aka Alisa Craig)

Canadian-American mystery fiction novelist (Rest You Merry, Vane Pursuit and Professor Peter Shandy series; The Family Vault & Sara Kelling / Max Bittersohn series; The Fat Lady's Ghost) (born Nov. 12, 1922 – died Mar. 6, 2005; age 82). Charlotte MacLeod had Alzheimer's Disease before she died. (Charlotte MacLeod 1989 Photo: by permission of photographer Elizabeth Foxwell)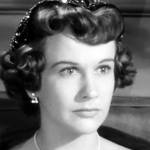 Kim Hunter (nee Janet Cole)
Academy Award-winning American actress of stage, TV (The Edge of Night; All My Children; As the World Turns; Mannix; Climax!), and in movies (A Streetcar Named Desire; When Strangers Marry; Stairway to Heaven; A Matter of Life and Death; Planet of the Apes) (born Nov. 12, 1922 – died Sept. 11, 2002; age 79). Kim Hunter died of a heart attack. (Kim Hunter 1952 Deadline – U.S.A.)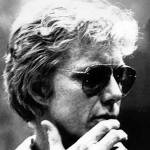 Bob Crewe (nee Robert Stanley Crewe)

American singer, dancer, record producer, and songwriter solo and with Bob Gaudio for various artists including the Four Seasons (Big Girls Don't Cry; Rag Doll; My Eyes Adored You; Walk Like a Man; Devil With a Blue Dress On; Lady Marmalade) (born Nov. 12, 1930 – died Sept. 11, 2014; age 83). Bob Crewe had a fall a few years before he died. (Bob Crewe 1976 Photo: Elektra)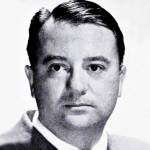 Jacques Tourneur (aka Jack Turner)
French director of films (Out of the Past; Nick Carter, Master Detective; Cat People; Experiment Perilous; Canyon Passage; Berlin Express; The Flame and the Arrow; Anne of the Indies; The Comedy of Terrors) and TV (The Barbara Stanwyck Show) (born Nov. 12, 1904 – died Dec. 19, 1977; age 73). Cause of death for Jacques Tourneur is unknown. (Jacques Tourneur 1939 Photo)
Mort Shuman
Songwriters and Rock & Roll Hall of Fame American pianist, singer & songwriter solo and with Doc Pomus (A Teenager in Love; This Magic Moment; Viva Las Vegas; Save the Last Dance For Me; Can't Get used to Losing You; Here I Go Again; Turn Me Loose), and film score composer (born Nov. 12, 1938 – died Nov. 2, 1991; age 52). Mort Shuman died of cancer.
Michael Ende
German children's and fantasy fiction writer (The Neverending Story; Jim Button and Luke the Engine Driver, and Jim Button series; The Hunting of the Snark) (born Nov. 12, 1929 – died Aug. 28, 1995; age 65). Cause of death for Michael Ende was stomach cancer.
*Images are public domain or Creative Commons licensed & sourced via Wikimedia Commons, Vimeo, YouTube, or Flickr, unless otherwise noted*