November 16th Birthdays
If you were born on November 16th, you share a birthday with these famous people:
Clu Gulager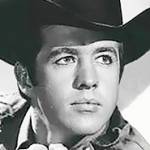 is 91 (nee William Martin Gulager)
American actor of TV (The Virginian; The Tall Man; Cannon; Wagon Train), movies (The Killers; The Last Picture Show; Winning; McQ; The Other Side of Midnight; Into the Night; The Return of the Living Dead; Mystery in Dracula's Castle), & senior born November 16, 1928. (Clu Gulager 1961 Photo)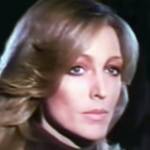 Joanna Pettet is 77 (nee Joanna Jane Salmon)

Retired septuagenarian British actress of stage, movies (Casino Royale; Blue; The Night of the Generals; The Group; Sweet Country; Black Commando) and TV (Knots Landing; Dr. Kildare; Thriller; The Doctors; Captains and the Kings), born November 16, 1942. (Joanna Pettet 1980 Cry of the Innocent)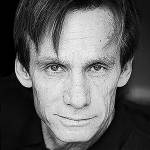 Steve Railsback is 74 (nee Stephen Hall Railsback)
Septuagenarian American actor of TV (From Here to Eternity; Charles Manson in Helter Skelter; The Visitor; The X-Files) and films (The Stunt Man; The Golden Seal; Deadly Games; Lifeforce; Save Me; Blue Monkey), born November 16, 1945. (Steve Railsback 2010 Photo: HSalmena Communications Group)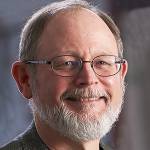 William Kent Krueger is 69
Edgar & Anthony Award-winning American mystery writer (Ordinary Grace) author of the Cork O'Connor series (Iron Lake; Blood Hollow; Mercy Falls; Copper River; Manitou Canyon), and senior born November 16, 1950. (William Kent Krueger 2011 Photo: © Tony Nelson / WilliamKentKrueger.com)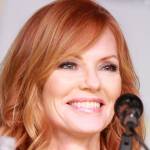 Marg Helgenberger is 61 (nee Mary Marg Helgenberger)
Emmy Award-winning 60+ American actress of TV (K. C. Koloski on China Beach; Siobhan Ryan on Ryan's Hope; Catherine Willows on CSI: Crime Scene Investigation) and movies (Species; Fire Down Below; In Good Company), born November 16, 1958. (Marg Helgenberger 2013 Photo: Gage Skidmore)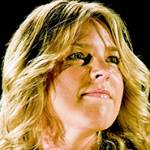 Diana Krall is 55
Juno & Grammy Award-winning fifty-plus Canadian jazz pianist, songwriter & singer (The Look of Love; There Ain't No Sweet Man That's Worth the Salt of My Tears; Devil May Care; Walk on By; Just Like a Butterfly That's Caught in the Rain), born November 16, 1964. (Diana Krall 2008 Photo: Jose Goulao)
Maeve Quinlan is 55
American-Irish actress of TV (Megan Conley on The Bold and the Beautiful; Paula Carlin on South of Nowhere; 90210) and movies (Totally Blonde; Not Easily Broken; Ken Park; Cougars Inc.; Heart of America) born November 16, 1964. (Maeve Quinlan 2019 Photo: Dustin Senger / U.S. Army)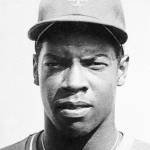 Dwight Gooden is 55 ("Doc" Gooden; "Dr. K")
Retired 50+ American pro baseball player, MLB 4-time All-Star pitcher (New York Mets – 1986 World Series champs; New York Yankees – 1996 & 2000 World Series champs; Cleveland Indians), & 1984 NL Rookie of the Year, born November 16, 1964. (Dwight Gooden 1984 Photo: AP Laserphoto)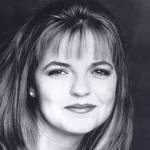 Tricia Cast is 54 (nee Patricia M. Cast)
Daytime Emmy Award-winning fifty-plus American actress of TV (Nina Webster on The Young and the Restless; Christy Duvall on Santa Barbara; The Bad News Bears; It's Your Move) and movies (Old Habits Die Hard), born November 16, 1966. (Tricia Cast 1996 Photo: Tricia Cast)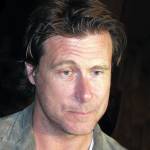 Dean McDermott is 53
Canadian-American 50+ chef, cookbook author (The Gourmet Dad), host & actor of TV (Chopped Canada; Due South; Power Play; 1-800-Missing; Tori & Dean: Inn Love) and movies (Saving God; Open Range; Against the Ropes), born November 16, 1966. (Dean McDermott 2011 Photo: Naomiml) 
Lisa Bonet is 52 (aka Lilakoi Moon)
Fifty-plus American actress of TV (Denise Huxtable on The Cosby Show & A Different World; Body Language; Life on Mars; The Red Road; Ray Donovan; Girls; Drunk History) and movies (Angel Heart; Enemy of the State; High Fidelity; Biker Boyz; Bank Robber; Dead Connection; Whitepaddy; Road to Paloma), born November 16, 1967.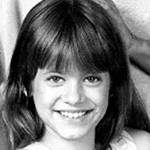 Tammy Lauren is 51 (nee Tammy Lauren Vasquez)
American 50+ actress of TV (Ginger Szabo on Homefront; Det. Maggie Sullivan on The Young and the Restless; Home Improvement; Who's Watching the Kids) & movies (Wishmaster; The Last Flight of Noah's Ark), born November 16, 1968. (Tammy Lauren 1978 Who's Watching the Kids Photo: NBC-TV)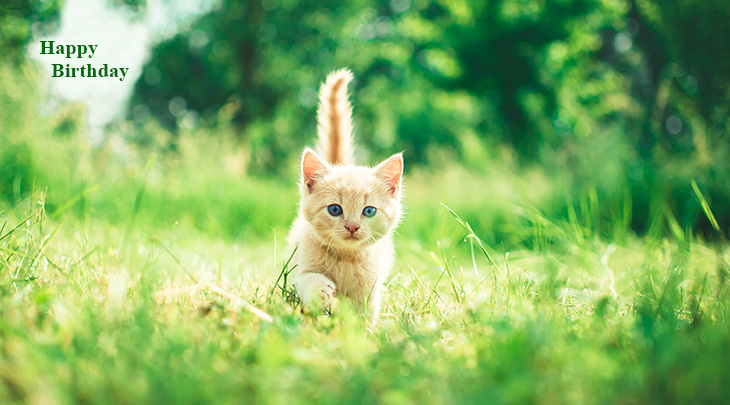 (Baby Animals – Orange Kitten Photo: Andrii Podilnyk via Unsplash)
Happy Birthday to everyone celebrating their birthday on November 16th!
And remembering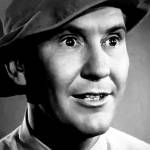 Burgess Meredith (nee Oliver Burgess Meredith)
Emmy Award-winning American actor of movies (Story of G. I. Joe; Magnificent Doll; Of Mice and Men; The Man on the Eiffel Tower; Rocky; The Day of the Locust; Foul Play; The Sentinel) and TV (Mr. Novak; Batman; Gloria) (born Nov. 16, 1907 – died Sept. 9, 1997; age 89). Burgess Meredith had Alzheimer's Disease and melanoma when he died. (Burgess Meredith 1940 Second Chorus)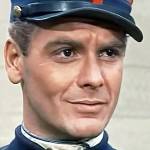 Guy Stockwell

American actor of TV (Adventures in Paradise; The Richard Boone Show; Return to Peyton Place; Gunsmoke) and movies (Sword of Zorro; The Plainsman; Beau Geste; Tobruk; The King's Pirate), older brother of Dean Stockwell (born Nov. 16, 1933 – died Feb. 6, 2002; age 68). Guy Stockwell died of diabetes complications. (Guy Stockwell 1966 Beau Geste)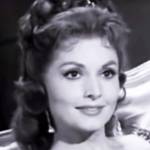 Patricia Barry (nee Patricia Allen White)
American actress of stage, movies, and TV (Sally Gleason on Guiding Light; Laurie James on First Love; Dr. Kildare; All My Children; The Rifleman; Days of Our Lives; Perry Mason; Insight; Gunsmoke; Rawhide; The Twilight Zone; Bachelor Father; My Three Sons; Maverick) (born Nov. 16, 1921 – died Oct. 11, 2016; age 94). Patricia Barry died of natural causes. (Patricia Barry 1962 Thriller)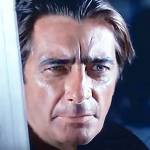 Royal Dano

American character actor of TV (How the West Was Won; Gunsmoke; Death Valley Days; The Big Valley) and movies (The Red Badge of Courage; The Trouble with Harry; Tension at Table Rock; Crime of Passion; Skin Game) (born Nov. 16, 1922 – died May 15, 1994; age 71). Royal Dano died of a heart attack while arguing after a car accident. (Royal Dano 1967 Daniel Boone)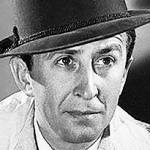 George O. Petrie
American actor of radio, TV (Harv Smithfield on Dallas; The Honeymooners; The Jackie Gleason Show; Mad About You; Two Girls Named Smith; General Hospital; Wiseguy; Quincy M.E.) and movies (Four Days Leave; Hud) (born Nov. 16, 1912 – died Nov. 16, 1997; age 85). George O. Petrie died of lymphoma. (George O. Petrie 1950 Charlie Wild, Private Detective Photo: NBC Radio)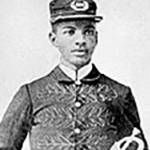 W. C. Handy (nee William Christopher Handy; "Father of the Blues")

Songwriter's Hall of Fame American cornet player, singer, music teacher, bandleader (Mahara's Colored Minstrels; Handy's Orchestra of Memphis), music publisher,  and composer (Memphis Blues; Saint Louis Blues; Beale Street Blues) (born Nov. 16, 1873 – died Marc. 28, 1958; age 84). Cause of death for W. C. Handy was pneumonia. (W. C. Handy c. 1892 Photo)
*Images are public domain or Creative Commons licensed & sourced via Wikimedia Commons, Vimeo, YouTube, or Flickr, unless otherwise noted*