June 15th Birthdays
If you were born on June 15th you share a birthday with these famous people: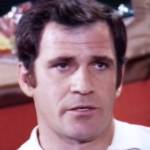 Andy Romano (nee Andrew Romano)
American actor of TV (Hill Street Blues; NYPD Blue; Friends; Get Christie Love!; Cannon; Police Story; The F.B.I.; St. Elsewhere) and movies (Heaven or Vegas; The Gun in Betty Lou's Handbag; Pump Up the Volume; Beach Party; Beach Blanket Bingo; Unlawful Entry), born June 15, 1941. (Andy Romano 1971 Dan August)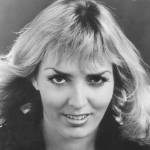 Xaviera Hollander is 76 (nee Xaviera de Vries)
Dutch East Indies-Netherlands septuagenarian, former prostitute, brothel-owner (The Vertical Whorehouse), Penthouse columnist (Call Me Madam), fiction writer & non-fiction author (The Happy Hooker: My Own Story) born June 15, 1942. (Xaviera Hollander 1975 Photo: XavieraHollander.com)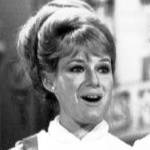 Janet Lennon is 73
Youngest singer of Vocal Group Hall of Fame quartet The Lennon Sisters (Tonight, You Belong to Me; Sad Movies Make Me Cry; The Lawrence Welk Show; Jimmy Durante Presents the Lennon Sisters; The Andy Williams Show), and American senior born June 15, 1946. (Janet Lennon 1969 Photo: ABC TV)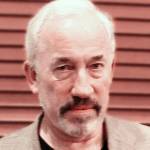 Simon Callow is 70
English senior, writer (Being An Actor) & actor of movies (Four Weddings and a Funeral; Amadeus; A Room with a View; Postcards from the Edge; Mr & Mrs. Bridge; Shakespeare in Love; Jefferson in Paris; The Phantom of the Opera) and TV (Outlander), born June 15, 1949. (Simon Callow 2009 Photo: Ash)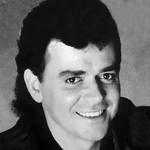 Russell Hitchcock is 70
Australian singer solo and with Air Supply (Lost in Love; All Out of Love; The One That You Love; Here I Am; Making Love Out of Nothing at All; Every Woman in the World; Two Less Lonely People in the World), and senior born June 15, 1949. (Russell Hitchcock 1985 Photo: Michael Levine Public Relations Co.)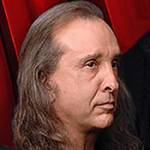 Steve Walsh is 68
American senior, songwriter & singer solo, and with rock group Kansas (Dust in the Wind; Carry On Wayward Son; All I Wanted; Point of Know Return; Play the Game Tonight; Fight Fire With Fire; People of the South Wind), born June 15, 1951. (Steve Walsh 2008 Photo: Glenn Smith Presents, Inc.)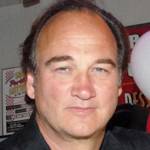 Jim Belushi is 65 (nee James Adam Belushi)

American 60+ comedian, voice & character actor of TV (According to Jim; Saturday Night Live; The Defenders) and movies (Jingle All the Way; About Last Night...; K-9; Red Heat; Mr. Destiny; Curly Sue; Only the Lonely), born June 15, 1954. (Jim Belushi Photo: US Air Force / March Air Reserve Base)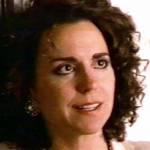 Polly Draper is 64
Sixty-plus American screenwriter, director, producer, & actress of stage, TV (Ellyn Warren on thirtysomething; The Naked Brothers Band; Gideon's Crossing), and movies (A Million to Juan; The Naked Brothers Band: The Movie; The Tic Code), born June 15, 1955. (Polly Draper c 1989 thirtysomething Promo: ABC)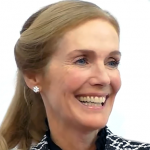 Julie Hagerty is 64
American 60+ former model, actress of movies (Airplane!; Beyond Therapy; Lost in America; Bad Medicine; What About Bob? Rude Awakening; The Story of Us; Just Friends) and TV (Trial & Error; Malcolm in the Middle; Reunited; Murphy Brown), born June 15, 1955. (Julie Hagerty 2016 Hollywood To You)
Lance Parrish is 63 ("Big Wheel")
Retired 60+ American pro baseball player, 1977-1995 MLB catcher (Detroit Tigers; California Angels; Philadelphia Phillies), 1984 World Series champ, 8-time MLB All-Star, 3-time Gold Glove Awards  (1983-1985) and 6-time Silver Slugger, born June 15, 1956. (Lance Parrish 2006 Photo: Bob Martuch)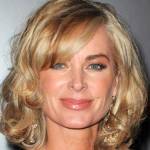 Eileen Davidson is 60

Daytime Emmy Award-winning 55+ American TV actress (Ashley Abbott on The Young and the Restless & The Bold and the Beautiful; Days of Our Lives; The Real Housewives of Beverly Hills; Santa Barbara; Broken Badges), born June 15, 1959 (Eileen Davidson 2011 Photo: MnSPaul)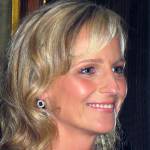 Helen Hunt is 56
Emmy & Academy Award-winning 55+ American director and actress of TV (Jamie Buchman on Mad About You; It Takes Two; The Swiss Family Robinson) & movies (As Good as It Gets; Twister; Project X; Trancers; Only You; What Women Want; Soul Surfer), born June 15, 1963. (Helen Hunt 2007 Photo: Tom Purves)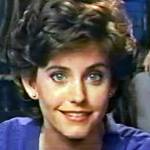 Courtney Cox is 55
Fifty-plus American producer, director, model & actress of videos (Bruce Springsteen Dancing in the Dark), TV (Monica Geller on Friends; Jules Cobb on Cougar Town; Celebrity Name Game; Family Ties) and movies (Scream; Ace Ventura: Pet Detective), born June 15, 1964. (Courtney Cox 1985 Tampax Ad)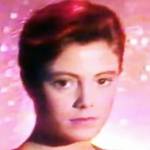 Carrie Mitchum is 54 (nee Caroline Elizabeth Mitchum)
American fifty-plus retired actress of daytime television soap operas (Donna Logan on The Bold and the Beautiful), TV movies (The Karen Carpenter Story), feature films (James Dean: Race with Destiny), and professional chef, born June 15, 1965. (Carrie Mitchum 1987 The Bold and the Beautiful Promo: CBS)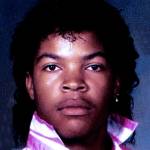 Ice Cube is 50 (nee O'Shea Jackson)
American singer-songwriter solo (It Was a Good Day; Check Yo Sell), and with N.W.A. (Straight Outta Compton), screenwriter, producer & actor of TV (Are We There Yet?) and movies (22 Jump Street; Barbershop; Higher Learning; xXx: State of the Union), born June 15, 1969. (Ice Cube 1987 Photo: Taft High School)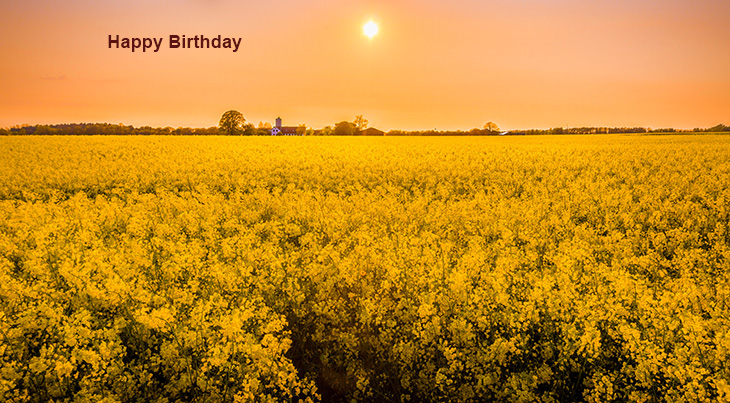 (Rapeseed Yellow Flowers Photo: Mantas Hesthaven via Unsplash)
Happy Birthday to everyone celebrating their birthday on June 15th!
And remembering
Waylon Jennings
Grammy Award-winning American Country Music Hall of Fame songwriter and singer solo (Good Hearted Woman; This Time; Can't You See; Luckenbach, Texas; Brown Eyed Handsome Man) and with The Highwaymen (born June 15, 1937 - died Feb. 13, 2002; age 64). Waylon Jennings died of diabetes complications. (Waylon Jennings 1965 Photo: RCA Records)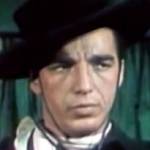 Lash LaRue (nee Alfred LaRue; aka Lucky Larue; "Fuzzy")
American bullwhip expert, actor of western TV series (The Life and Legend of Wyatt Earp) & movies (Law of the Lash; Cheyenne Takes Over; King of the Bullwhip; The Thundering Trail; The Vanishing Outpost; The Black Lash) (born June 15, 1917 - died May 21, 1996; age 78). Lash LaRue died of emphysema. (Lash LaRue 1945 Song of Old Wyoming)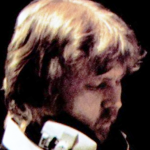 Nilsson (nee Harry Edward Nilsson III)
Grammy Award-winning American songwriter and singer (Everybody's Talkin'; Without You; Coconut; One; Daddy's Song; Jump Into the Fire; You're Breakin' My Heart; Me and My Arrow; Everything's Got 'Em; I Guess the Lord Must Be in New York City) (born June 15, 1941 – died Jan. 15, 1994; age 52). Harry Nilsson died of a heart attack. (Harry Nilsson 1974 Photo: RCA Records / Billboard)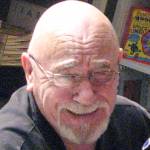 Brian Jacques (nee James Brian Jacques)

English young adult and children's fiction book series author (Redwall; Tribes of Redwall; Tribes of Redwall Badgers; The Great Redwall Feats; Castaways of the Flying Dutchman; Urso Brunov; The Rogue Crew; Rakkety Tam; Loamhedge) (born June 15, 1939 - died Feb. 5, 2011; age 71). Brian Jacques died of a heart attack. (Brian Jacques 2007 Photo: John Nakamura Remy)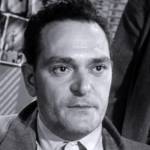 Joe de Santis (nee Joseph Vito Marcello De Santis)
American actor of TV (77 Sunset Strip; Bonanza; The Name of the Game; Mission: Impossible; The Untouchables; Perry Mason; Dr. Kildare; Gunsmoke; Rawhide) & movies (The Professionals; The Flying Fontaines; The Venetian Affair) (born June 15, 1909 - died Aug. 30, 1989; age 80). Joe de Santis died of chronic obstructive pulmonary disease. (Joe de Santis 1952 Deadline U.S.A.)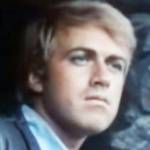 Aron Kincaid (nee Norman Neale Williams II; aka N. N. Williams II)
American model, voice artist, & actor of TV (Bachelor Father; Rock 'n' Wrestling; The Transformers; The Flintstone Kids; This is the Life) and movies (The Ghost in the Invisible Bikini; The Proud and Damned; Ski Party) (born June 15, 1940 - died Jan. 6, 2011; age 70). Aron Kincaid died of heart-related causes. (Aron Kincaid 1972 The Proud and Damned)  
*Images are public domain or Creative Commons licensed & sourced via Wikimedia Commons, Vimeo, YouTube, or Flickr, unless otherwise noted*