June 15th Birthdays
If you were born on June 15th you share a celebrity birthday with these famous people: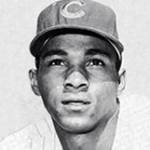 Billy Williams is 85
National Baseball Hall of Fame American professional baseball player, Major League Baseball left fielder (Chicago Cubs – National League 1961 Rookie of the Year & 1972 batting champion, 6X MLB All-Star; Oakland Athletics – American League designated hitter), born June 15, 1938. (Billy Williams 1964)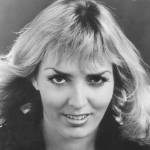 Xaviera Hollander is 81 (nee Xaviera de Vries)
Dutch East Indies-Netherlands former prostitute, brothel-owner (The Vertical Whorehouse), Penthouse columnist (Call Me Madam), fiction & non-fiction author (The Happy Hooker's Guide to Sex; Xaviera's Supersex; Xaviera Goes Wild) born June 15, 1942. (Xaviera Hollander 1975: XavieraHollander.com)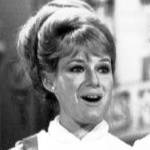 Janet Lennon is 77 (sister of Dianne, Peggy, Kathy, & Mimi Lennon)
American singer, youngest of Vocal Group Hall of Fame quartet The Lennon Sisters (Tonight, You Belong to Me; Sad Movies Make Me Cry; My Favorite Things; The Lawrence Welk Show; Jimmy Durante Presents the Lennon Sisters; The Andy Williams Show), born June 15, 1946. (Janet Lennon 1969 Photo: ABC TV)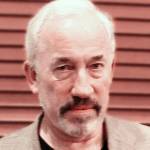 Simon Callow is 74
English writer (Being An Actor) & actor of movies (Four Weddings and a Funeral; Amadeus; A Room with a View; Postcards from the Edge; Mr & Mrs. Bridge; Shakespeare in Love; Jefferson in Paris; The Phantom of the Opera) and TV (Outlander), born June 15, 1949. (Simon Callow 2009 Photo: Ash)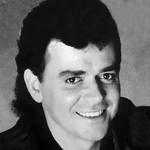 Russell Hitchcock is 74
Australian singer solo and with Air Supply (Lost in Love; All Out of Love; The One That You Love; Here I Am; Making Love Out of Nothing at All; Every Woman in the World; Two Less Lonely People in the World; Having You Near Me), born June 15, 1949. (Russell Hitchcock 1985: Michael Levine Public Relations Co.)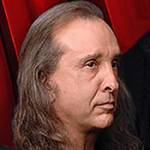 Steve Walsh is 72
American songwriter and singer solo, and with rock group Kansas (Dust in the Wind; Carry On Wayward Son; All I Wanted; Point of Know Return; Play the Game Tonight; Fight Fire With Fire; People of the South Wind; Hold On), born June 15, 1951. (Steve Walsh 2008 Photo: Glenn Smith Presents, Inc.)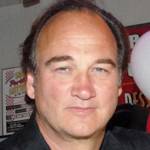 Jim Belushi is 69 (nee James Adam Belushi; brother of John Belushi)

American comedian & actor of TV (According to Jim; Saturday Night Live; The Defenders; Twin Peaks) and movies (Jingle All the Way; About Last Night…; K-9; Red Heat; Mr. Destiny; Curly Sue; Only the Lonely; The Whole Truth), born June 15, 1954. (Jim Belushi Photo: US Air Force / March Air Reserve Base)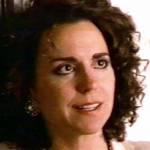 Polly Draper is 68 (married Michael Wolff; ex of Kevin Wade)
American screenwriter, director, producer, & actress of stage, TV (Ellyn Warren on thirtysomething; The Naked Brothers Band; Gideon's Crossing), and movies (A Million to Juan; The Naked Brothers Band: The Movie; The Tic Code), born June 15, 1955. (Polly Draper c 1989 thirtysomething Promo: ABC)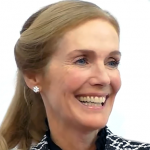 Julie Hagerty is 68
American former model, actress of movies (Airplane!; Beyond Therapy; Lost in America; Bad Medicine; What About Bob? Rude Awakening; The Story of Us; Just Friends; Marriage Story) and TV (Trial & Error; Malcolm in the Middle; Reunited; Murphy Brown), born June 15, 1955. (Julie Hagerty 2016 Hollywood To You)
Lance Parrish is 67 ("Big Wheel")
Retired American pro baseball player, 1977-1995 MLB catcher (Detroit Tigers; California Angels; Philadelphia Phillies), 1984 World Series champ, 8-time MLB All-Star, 3-time Gold Glove Awards (1983-1985) and 6-time Silver Slugger, born June 15, 1956. (Lance Parrish 2006 Photo: Bob Martuch)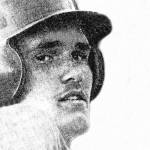 Wade Boggs is 65
Baseball Hall of Fame American pro baseball player, 12X MLB All-Star 3rd baseman (Boston Red Sox; New York Yankees – 1996 World Series champ, 2X Gold Glove Awards; Tampa Bay Devil Rays), 5X AL batting champ & winner of 8 Silver Slugger Awards, born June 15, 1958. (Wade Boggs 1976)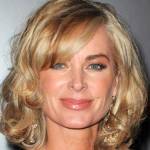 Eileen Davidson is 64 (married Vincent Van Patten)

Daytime Emmy-winning American actress of movies & TV (Ashley Abbott on The Young and the Restless & The Bold and the Beautiful; Days of Our Lives; Santa Barbara; The Real Housewives of Beverly Hills; Broken Badges), born June 15, 1959. Ex of Chip Mayer, Jon Lindstrom. (Eileen Davidson 2011: MnSPaul)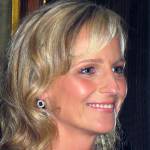 Helen Hunt is 60 (ex of Hank Azaria)
Emmy & Academy Award-winning American director and actress of TV (Jamie Buchman on Mad About You; It Takes Two; The Swiss Family Robinson) & movies (As Good as It Gets; Twister; Project X; Trancers; Only You; What Women Want; Soul Surfer), born June 15, 1963. (Helen Hunt 2007 Photo: Tom Purves)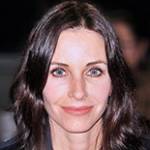 Courtney Cox is 59 (ex of David Arquette; ex-partner of Michael Keaton)
American producer, director, and actress of videos (Bruce Springsteen Dancing in the Dark), TV (Monica Geller on Friends; Jules Cobb on Cougar Town; Celebrity Name Game; Family Ties), and movies (Scream; Ace Ventura: Pet Detective), born June 15, 1964. (Courtney Cox 2009 Photo: Felicia C. Sullivan)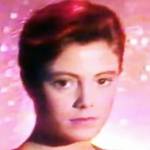 Carrie Mitchum is 58 (nee Caroline Elizabeth Mitchum)
American chef, actress of films (James Dean: Race with Destiny) & TV (The Karen Carpenter Story; Donna Logan on The Bold and the Beautiful), born June 15, 1965. Daughter of Christopher Mitchum; granddaughter of Robert Mitchum; ex of Casper Van Dien. (Carrie Mitchum 1987: CBS)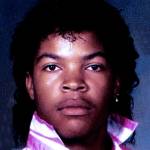 Ice Cube is 54 (nee O'Shea Jackson)
American singer-songwriter solo (It Was a Good Day; Check Yo Sell), and with N.W.A. (Straight Outta Compton), screenwriter, producer & actor of TV (Are We There Yet?) and movies (22 Jump Street; Barbershop; Higher Learning; xXx: State of the Union), born June 15, 1969. (Ice Cube 1987 Photo: Taft High School)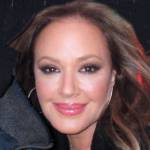 Leah Remini is 53
American host & actress of TV (Carrie Heffernan on The King of Queens; The Talk; Fired Up; Kevin Can Wait; The Exes; Leah Remini: Scientology and the Aftermath; Living Dolls; Saved by the Bell; Evening Shade; Who's the Boss?) and movies (Old School), born June 15, 1970. (Leah Remini 2018 Photo: Greg2600)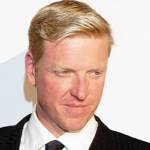 Jake Busey is 52 (nee William Jacob Busey; son of Gary Busey)
American actor of TV (From Dusk till Dawn: The Series; Stranger Things; Shasta McNasty) & films (The Frighteners; From Dusk till Dawn; The Predator; Road House 2; Starship Troopers; Windrunner; Tomcats; Deserted; Fractured; Identity; A Boy Called Sailboat), born June 15, 1971. (Jake Busey 2009: Ilya Haykinson)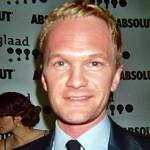 Neil Patrick Harris is 50
Emmy & Tony Award-winning American producer, host, and actor of stage, TV (Barney Stinson on How I Met Your Mother; Doogie Howser, M.D.; A Series of Unfortunate Events) & films (Gone Girl; The Mesmerist; Starship Troopers; Clara's Heart), born June 15, 1973. (Neil Patrick Harris 2007: Greg Hernandez)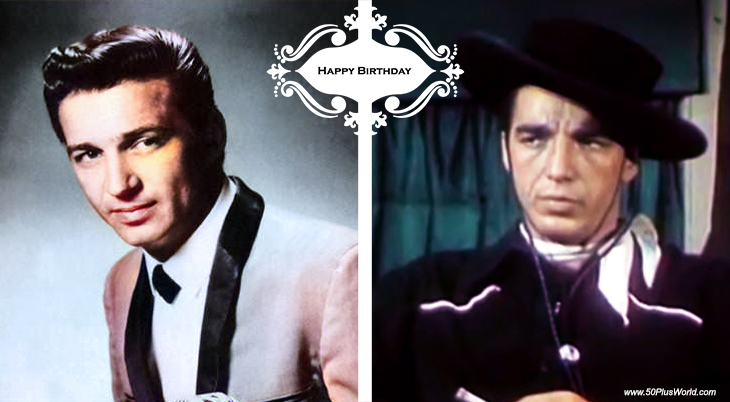 (Waylon Jennings 1965: RCA Records [colorized] | Lash La Rue 1945 Song of Old Wyoming)
Happy Birthday to everyone celebrating their birthday on June 15th!
Remember These June 15th Famous Birthdays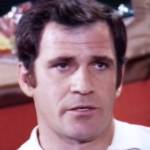 Andy Romano (aka Andrew RomaSanta)
American actor of TV (Hill Street Blues; NYPD Blue; Friends; Get Christie Love!; Cannon; Police Story; The F.B.I.; St. Elsewhere) and movies (Heaven or Vegas; The Gun in Betty Lou's Handbag; Pump Up the Volume; Unlawful Entry; Eraser; Major League; Beach Party; Beach Blanket Bingo) (born June 15, 1941 – died Sept. 14, 2022; age 86). (Andy Romano 1971 Dan August)
Waylon Jennings (married Jessi Colter; father of Shooter Jennings)
Grammy-winning American Country Music Hall of Fame songwriter & singer (The Highwaymen – Angels Love Badmen; Good Hearted Woman; This Time; Can't You See; Luckenbach, Texas; Brown Eyed Handsome Man; Riders in the Sky) (born June 15, 1937 – died Feb. 13, 2002; age 64). Waylon Jennings died of diabetes complications. (Waylon Jennings 1965: RCA Records)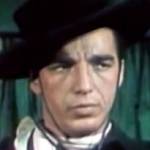 Lash La Rue (nee Alfred LaRue OR Reu Alfred Wilson; aka Lucky Larue)
American bullwhip expert, actor of westerns – TV (The Life and Legend of Wyatt Earp; Judge Roy Bean) & movies (Law of the Lash; Cheyenne Takes Over; King of the Bullwhip; The Thundering Trail; The Vanishing Outpost; The Black Lash; Son of Billy the Kid) (born June 15, 1917 – died May 21, 1996; age 78). Ex of Reno Browne, Barbara Fuller. (Lash La Rue 1945 Song of Old Wyoming)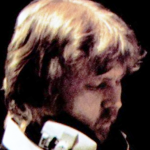 Nilsson (nee Harry Edward Nilsson III)
Grammy Award-winning American songwriter and singer (Everybody's Talkin'; Without You; Coconut; One; Daddy's Song; Jump Into the Fire; You're Breakin' My Heart; Me and My Arrow; Everything's Got 'Em; I Guess the Lord Must Be in New York City) (born June 15, 1941 – died Jan. 15, 1994; age 52). Harry Nilsson died of a heart attack. (Harry Nilsson 1974 Photo: RCA Records / Billboard)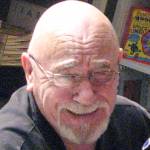 Brian Jacques (nee James Brian Jacques)

English young adult and children's fiction book series author (Redwall; Tribes of Redwall; Tribes of Redwall Badgers; The Great Redwall Feats; Castaways of the Flying Dutchman; Urso Brunov; The Rogue Crew; Loamhedge; The Sable Queen; Rakkety Tam) (born June 15, 1939 – died Feb. 5, 2011; age 71). Brian Jacques died of a heart attack. (Brian Jacques 2007 Photo: John Nakamura Remy)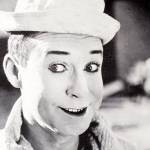 Harry Langdon (nee Henry Philmore Langdon)
American writer, comedian & actor of vaudeville stages, sound & silent movies (Misbehaving Husbands; Zenobia; Tramp, Tramp, Tramp; Long Pants; The Strong Man; Three's a Crowd; The Chaser; His First Flame; Hallelujah I'm a Bum; My Weakness; Atlantic Adventure; See America Thirst) (born June 15, 1884 – died Dec. 22, 1944; age 60). (Harry Langdon 1924: Mack Sennett / Pathe)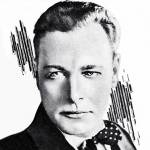 Mahlon Hamilton (nee Mahlon Preston Hamilton Jr.)
American actor of stage & films (Ladies Must Live; Peg o' My Heart; Under the Lash; The Single Standard; Daddy-Long-Legs; Little Old New York; Rich People; Honky Tonk; That Girl Montana; Her Indiscretion; The Winding Stair; The Wheel; The Recoil; The Heart Raider; Under Oath; In Old Kentucky; I am Guilty) (born June 15, 1880 – died June 20, 1960; age 80). (Mahlon Hamilton 1920)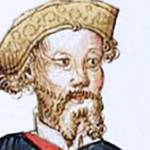 Edward, the Black Prince (nee Edward of Woodstock, House of Plantaget)
First English Duke (Duke of Cornwall), Prince of Wales, Knight of the Garter, soldier and military commander during the Hundred Years War (born June 15, 1330 – died June 8, 1376; age 45). Son of King Edward III of England, Lord of Ireland & Queen Philippa of Hainault; married Joan of Kent; father of King Richard II of England; cousin of King Henry IV. (Edward of Woodstock c. 1440)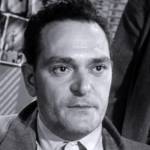 Joe de Santis (nee Joseph Vito Marcello De Santis)
American actor of TV (77 Sunset Strip; Bonanza; The Name of the Game; Mission: Impossible; The Untouchables; Perry Mason; Dr. Kildare; Gunsmoke; Rawhide) & movies (The Professionals; The Flying Fontaines; The Venetian Affair) (born June 15, 1909 – died Aug. 30, 1989; age 80). Joe de Santis died of chronic obstructive pulmonary disease. (Joe de Santis 1952 Deadline U.S.A.)
E. Preston Ames (nee Edgar Preston Ames)
Academy Award-winning American art director of TV (Bonanza) & films (An American in Paris; Gigi; Brigadoon; Two Weeks With Love; The Story of Three Loves; The Cobweb; Earthquake; Three Daring Daughters; The Unsinkable Molly Brown; Kismet; Designing Woman; Lust for Life; Airport) (born June 15, 1906 – died July 20, 1983; age 77). (Preston Ames 1952 Photo: Production Design)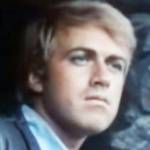 Aron Kincaid (nee Norman Neale Williams II; aka N. N. Williams II)
American actor of television (Bachelor Father; Rock 'n' Wrestling; The Transformers; The Flintstone Kids; This is the Life; Death Valley Days; My Three Sons) and movies (The Ghost in the Invisible Bikini; The Proud and Damned; Ski Party) (born June 15, 1940 – died Jan. 6, 2011; age 70). Aron Kincaid died of heart-related causes. (Aron Kincaid 1972 The Proud and Damned)  
*Images are assumed to be in the public domain or Creative Commons licensed & sourced via Wikimedia Commons, Vimeo, YouTube, or Flickr, unless otherwise noted*