August 25th Birthdays
If you were born on August 25th you share a birthday with these famous people:
Sean Connery
is 89 (nee Thomas Sean Connery)

Scottish actor in James Bond & other films (Dr. No; Marnie; Thunderball; Goldfinger; The Great Train Robbery; The Russia House; The Untouchables; The Rock; The Name of the Rose; The Hunt for Red October), born August 25, 1930. (Sean Connery 1960s Photo: kate gabrielle)
Tom Skerritt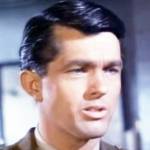 is 86 (nee Thomas Roy Skerritt)
American actor of TV (Sheriff Jimmy Brock on Picket Fences; Cheers; Brothers & Sisters) and movies (Alien; MASH; The Dead Zone; Top Gun; Maid to Order; Steel Magnolias; Poltergeist III; A River Runs Through It; Big Bad Mama), born August 25, 1933. (Tom Skerritt 1967 12 O'Clock High)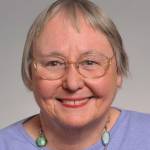 Carolyn Hart is 83 (nee Carolyn Gimpel)
Agatha Award-winning American author (The Secret of the Cellars; Death on Demand & Annie Laurance series; Something Wicked; Henrie O mysteries, Dead Man's Island), born August 25, 1936. (Carolyn Hart 2011 Photo: Robert Taylor, University of Oklahoma | Courtesy Carolyn Hart)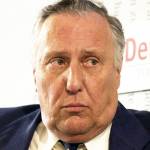 Frederick Forsyth is 81
English Reuters & BBC journalist, self-declared MI6 spy, and spy thriller novelist (The Day of the Jackal; The Odessa File; The Dogs of War; The Kill List; The Fourth Protocol; Avenger; The Fist of God), born August 25, 1938. (Frederick Forsyth 2003 Photo: © Das blaue Sofa / Club Bertelsmann)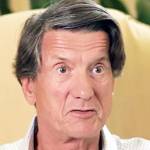 John Badham is 80
English-American producer & director of TV and movies (Saturday Night Fever; Dracula; Blue Thunder; WarGames; American Flyers; Stakeout; Bird on a Wire; The Hard Way; Nick of Time; Short Circuit; Dragon: The Bruce Lee Story) born August 25, 1939. (John Badham Micro)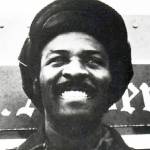 Walter Williams is 76
Septuagenarian American singer with Rock & Roll Hall of Fame vocal group The O'Jays (Back Stabbers; Love Train; For the Love of Money; Lipstick Traces [On a Cigarette]; Use ta Be My Girl; Survival; I Love Music) born August 25, 1943. (Walter Williams 1974 The O'Jays Photo: Edward Windsor Wright)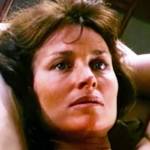 Lisa Harrow is 76
New Zealand actress of stage, TV (Step Dave; Kavanagh QC; The Strauss Dynasty; A Sense of Guilt; Nancy Astor; 1990; Star Maidens), and movies (The Final Conflict; From a Far Country; It Shouldn't Happen to a Vet; The Last Days of Chez Nous; Red Knot; The Devil is a Woman), born August 25, 1943. (Lisa Harrow 1985 Shaker Run)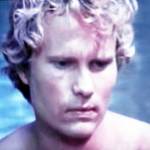 John Savage is 70 (nee John Smeallie Youngs)
American actor of TV (Gibbsville; Dark Angel; Carnivàle), movies (The Deer Hunter; Hair; The Onion Field; The Godfather: Part III; The Crossing Guard; The Thin Red Line; Message in a Bottle; Summer of Sam; White Squall), and senior born August 25, 1949. (John Savage 1974 All The Kind Strangers)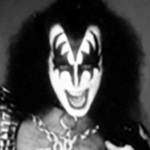 Gene Simmons is 70 (nee Chaim Witz; "The Demon")
Israeli-American senior, KISS musician, songwriter & singer (Rock and Roll All Nite; I Love It Loud; Calling Dr. Love; You Wanted the Best; A World Without Heroes; Unholy; Detroit Rock City; Beth; I Was Made For Lovin' You) born August 25, 1949. (Gene Simmons 1977 Kiss Photo: Casablanca Records)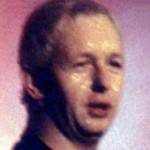 Rob Halford is 68 (nee Robert John Arthur Halford)
Grammy Award-winning English heavy metal singer & songwriter for Judas Priest (You've Got Another Thing Comin'; Heading Out to the Highway; Locked In; A Touch of Evil; Revolution; Rocka Rolla), and senior born August 25, 1951. (Rob Halford 1984 Judas Priest Photo: Fernando Cataline Landa)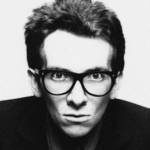 Elvis Costello is 65 (nee Declan Patrick MacManus)
Rock & Roll Hall of Fame Grammy Award-winning 60+ British singer, songwriter (Veronica; Alison; Less Than Zero; Watching the Detectives; Oliver's Army; Everyday I Write the Book), TV host & actor (Spectacle: Elvis Costello with…;  Scully), born August 25, 1954. (Elvis Costello Photo: brett jordan)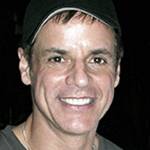 Christian LeBlanc is 61

Daytime Emmy Award-winning 60+ American actor of TV (Michael Baldwin on The Young and the Restless & As the World Turns; In the Heat of the Night; Venice the Series; Perry Mason: The Case of the Killer Kiss), and movies (Grave Secrets), born August 25, 1958. (Christian LeBlanc 2010 Photo: Alan Light)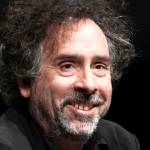 Tim Burton is 61 (nee Timothy Walter Burton)
Sixty-plus American producer, screenwriter, & director of TV and movies (Beetlejuice; Batman; Edward Scissorhands; Ed Wood; Mars Attacks!; Sleepy Hollow; Planet of the Apes; Big Eyes; Charlie and the Chocolate Factory), born August 25, 1958. (Tim Burton 2012 Photo: Gage Skidmore)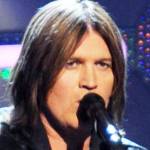 Billy Ray Cyrus is 58 (nee William Ray Cyrus)
American 55+ country music singer & songwriter (Achy Breaky Heart; Some Gave All; Could've Been Me), producer & actor of TV (Robby Ray Stewart on Hannah Montana; Dr. Clint 'Doc' Cassidy on Doc; Still the King), born August 25, 1961. (Billy Ray Cyrus 2009 Photo: Mass. Comm Spclst Mark O'Donald)
Joanne Whalley is 58
Fifty-five-plus British actress of TV (The Borgias; Scarlett; Gossip Girl; The Singing Detective; Emmerdale; How We Used to Live; Coronation Street) and movies (Scandal; Willow; Shattered; Trial by Jury; The Man Who Knew Too Little; The Californians; The Guilty; Storyville; Crossing the Line; Navy Seals), born August 25, 1961.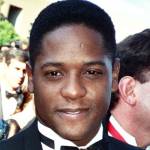 Blair Underwood is 55
Grammy award-winning 50+ American actor of TV (Jonathan Rollins on L.A. Law; Quantico; One Life to Live; City of Angels), and movies (Just Cause; Bridge to Nowhere; Rules of Engagement; Gattaca; Deep Impact; Madea's Family Reunion), born August 25, 1964. (Blair Underwood 1989 Photo: Alan Light)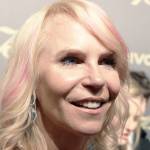 Marti Noxon is 55 (nee Martha Mills Noxon)
American 50+ producer, director, & screenwriter of movies and TV (Buffy the Vampire Slayer; Sharp Objects; Girlfriends Guide to Divorce; Dietland; Code Black; Private Practice; Grey's Anatomy; Prison Break), born August 25, 1964. (Marti Noxon 2016 Photo: Sarah E. Freeman / Peabody Awards)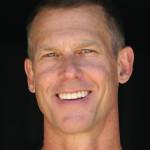 Morgan Englund is 56

Fifty-plus American singer-songwriter (Homeward Bound), actor of TV (Dylan Shane Lewis on Guiding Light; Throb; The Vegas Strip War; Picnic) and movies (Beach Balls; Not Like Us; Carnosaur 3: Primal Species), born August 25, 1963. (Morgan Englund Photo: By Permission Morgan Englund)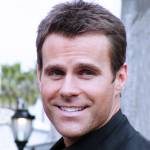 Cameron Mathison is 50
Canadian-American host & actor of movies and TV (Ryan Lavery on All My Children; Hope & Faith; Good Morning America; Entertainment Tonight; The Talk; Home and Family; Dancing with the Stars; Murder, She Baked TV movies; Clash of the Grandmas; Your Place or Mine?; I Wanna Be a Soap Star), born August 25, 1969. (Cameron Mathison 2008 Photo: Graytess)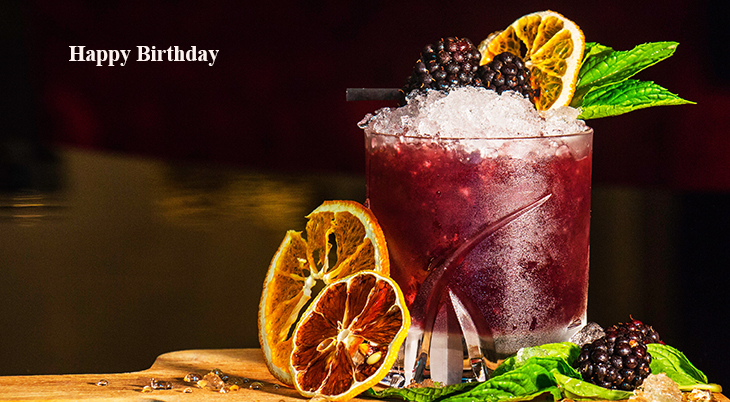 (Fruity Cocktail Photo: Kyryll Ushakov via Unsplash)
Happy Birthday to everyone celebrating their birthday on August 25th!
And remembering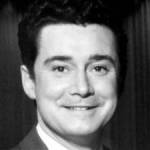 Regis Philbin
American singer, actor, television talk and game show host (Live! with Regis and Kathie Lee; Live! with Regis and Kelly; Who Wants to be a Millionaire; A.M. Los Angeles; The Joey Bishop Show; The Neighbors; Million Dollar Password) (born Aug. 25, 1931 – July 24, 2020; age 88). Regis Philbin died of cardiovascular disease. (Regis Philbin 1969 Photo: ABC Television)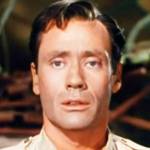 Mel Ferrer (nee Melchor Gastón Ferrer)
American director (Green Mansions), TV & movie actor (Falcon Crest; Lili; War and Peace; The Sun Also Rises; The Longest Day; Sex and the Single Girl; El Greco; Brannigan; The Net; Scaramouche; A Time for Loving) (born Aug. 25, 1917 – died June 2, 2008; age 90). Cause of death for Mel Ferrer was heart failure. (Mel Ferrer 1953 Lili Movie Trailer)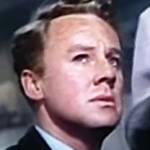 Van Johnson (nee Charles Van Dell Johnson)

American actor of TV and movies (The Human Comedy; Madame Curie; A Guy Named Joe; Thirty Seconds Over Tokyo; Easy to Wed; Till the Clouds Roll By; The Caine Mutiny; Brigadoon; The Last Time I Saw Paris) (born Aug. 25, 1916 – died July 17, 2008; age 89). Van Johnson died of natural causes. (Van Johnson 1954 The Last Time I Saw Paris)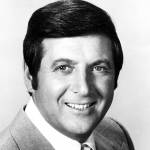 Monty Hall (nee Monte Halparin)
Canadian-American senior citizen, TV personality and host (Let's Make a Deal; The Hollywood Squares; Video Village; Keep Talking; Matinee Party; Floor Show; The Little Revue) who inspired the Monty Hall problem probability puzzle (born Aug. 25, 1921 – died Sept. 30, 2017; age 96). Monty Hall died of heart failure. (Monty Hall c. 1968-1976 Photo: ABC)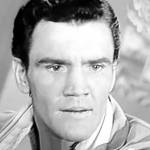 David Canary

American actor of stage, TV (Adam / Stuart Chandler on All My Children & One Life to Live; Candy Canaday on Bonanza; Russ Gehring on Peyton Place; Arthur Benson on Search for Tomorrow) and movies (Hombre; The St. Valentine's Day Massacre) (born Aug. 25, 1938 – died Nov. 16, 2015; age 77). David Canary died of natural causes. (David Canary 1966 Peyton Place)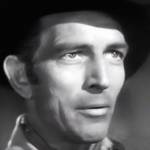 Michael Rennie (nee Eric Alexander Rennie)
English actor of stage, TV (Harry Lime on The Third Man), and movies (Dangerous Crossing; The Lost World; Caesar and Cleopatra; Les Misérables; 5 Fingers; Phone Call from a Stranger; Third Man on the Mountain; Hotel) (born Aug. 25, 1909 – died June 10, 1971; age 61). Michael Rennie died of an aortic aneurysm. (Michael Rennie 1958 Zane Grey Theater)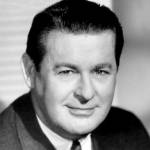 Don DeFore
American actor of radio, TV (George Baxter on Hazel; Thorny on The Adventures of Ozzie and Harriet) and movies (Thirty Seconds Over Tokyo; The Stork Club; Without Reservations; Too Late For Tears; Romance on the High Seas; My Friend Irma) (born Aug. 25, 1913 – died Dec. 22, 1993; age 80). Cause of death for Don Defore was cardiac arrest. (Don Defore 1962 Hazel Photo: NBC Television)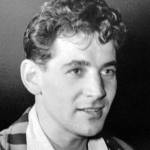 Leonard Bernstein (nee Louis Bernstein)
American pianist, composer (West Side Story: Peter Pan; On the Waterfront; Candide; On the Town), conductor, and music director for the New York Philharmonic (born Aug. 25, 1918 – died Oct. 14, 1990; age 72). Leonard Bernstein had emphysema and mesothelioma, and died of a heart attack. (Leonard Bernstein 1945 Photo: Fred Palumbo / Royal Opera House)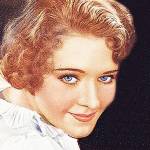 Ruby Keeler (nee Ethel Ruby Keeler)
Canadian-American singer, dancer, & actress of stage and movies (42nd Street; Gold Diggers of 1933; Footlight Parade; Flirtation Walk; Shipmates Forever; Sweetheart of the Campus; Mother Carey's Chickens) (born Aug. 25, 1910 – died Feb. 28, 1993; age 83). Ruby Keeler died of kidney cancer. (Ruby Keeler 1933 42nd Street Lobby Card Photo: Warner Bros.)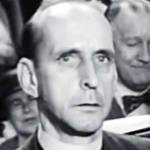 Philip Coolidge
American character actor of stage, TV (The Farmer's Daughter; The Gertrude Berg Show; Alfred Hitchcock Presents; Gunsmoke; Have Gun – Will Travel), and movies (The Tingler; I Want to Live; North by Northwest; It Happened to Jane; The Mating Game) (born Aug. 25, 1908 – died May 23, 1967; age 58). Philip Coolidge died of lung cancer. (Philip Coolidge 1960 Inherit the Wind Trailer)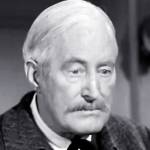 Dick Ryan
American actor of TV (The Adventures of Ozzie and Harriet; The Red Skelton Hour; Rawhide; Dragnet; The Jack Benny Program) and films (Her Soul's Inspiration; David and Jonathan; Once Upon a Horse…; Born to Be Bad; Jiggs and Maggie in Court; Beau Revel) (born Aug. 25, 1896 – died Aug. 12, 1969; age 72). Cause of death for Dick Ryan is unknown. (Dick Ryan 1960 Tombstone Territory)
*Images are public domain or Creative Commons licensed & sourced via Wikimedia Commons, Vimeo, or Flickr, unless otherwise noted*