August 25th Birthdays
If you were born on August 25th you share a celebrity birthday with these famous people:
Tom Skerritt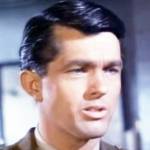 is 90 (nee Thomas Roy Skerritt)
American actor of TV (Sheriff Jimmy Brock on Picket Fences; Cheers; Brothers & Sisters; Combat!; The F.B.I.) and movies (Alien; MASH; The Dead Zone; Top Gun; Maid to Order; Steel Magnolias; Poltergeist III; A River Runs Through It; Big Bad Mama; War Hunt), born August 25, 1933. (Tom Skerritt 1967 12 O'Clock High)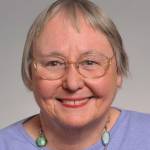 Carolyn Hart is 87 (nee Carolyn Gimpel)
Agatha & Macavity Award-winning American author (The Secret of the Cellars; Death on Demand & Annie Laurance series; Something Wicked; Henrie O mysteries, Dead Man's Island), born August 25, 1936. (Carolyn Hart 2011 Photo: Robert Taylor, University of Oklahoma | Courtesy Carolyn Hart)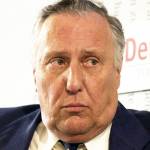 Frederick Forsyth is 85
English Reuters & BBC journalist, self-declared MI6 spy, and spy thriller novelist (The Day of the Jackal; The Odessa File; The Dogs of War; The Kill List; The Fourth Protocol; Avenger; The Fist of God), born August 25, 1938. (Frederick Forsyth 2003 Photo: © Das blaue Sofa / Club Bertelsmann)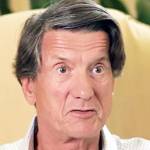 John Badham is 84 (brother of Mary Badham)
English-American producer & director of TV (Psych; Supernatural) and movies (Saturday Night Fever; Dracula; Blue Thunder; WarGames; American Flyers; Stakeout; Bird on a Wire; The Hard Way; Nick of Time; Short Circuit; Dragon: The Bruce Lee Story), born August 25, 1939. (John Badham Micro)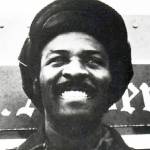 Walter Williams Sr. is 80
American singer with Rock & Roll Hall of Fame vocal group The O'Jays (Back Stabbers; Love Train; For the Love of Money; Lipstick Traces [On a Cigarette]; Use ta Be My Girl; Survival; I Love Music; Forever Mine; Lovin' You), born August 25, 1943. (Walter Williams 1974 The O'Jays Photo: Edward Windsor Wright)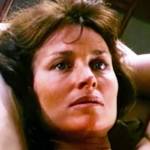 Lisa Harrow is 80
New Zealand actress of TV (Step Dave; Kavanagh QC; The Strauss Dynasty; A Sense of Guilt; Nancy Astor) and movies (The Final Conflict; From a Far Country; It Shouldn't Happen to a Vet; The Last Days of Chez Nous; Red Knot; The Devil is a Woman), born August 25, 1943. (Lisa Harrow 1985 Shaker Run)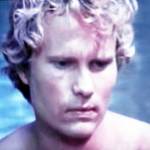 John Savage is 74 (nee John Smeallie Youngs; brother of Jim & Robin Young)
American actor of TV (Gibbsville; Dark Angel; Carnivàle) & films (The Deer Hunter; Hair; The Onion Field; The Godfather: Part III; The Crossing Guard; The Thin Red Line; Message in a Bottle; Summer of Sam), born August 25, 1949. Ex brother-in-law of Robert Duvall. (John Savage 1974 All The Kind Strangers)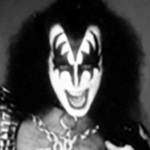 Gene Simmons is 74 (nee Chaim Witz; "The Demon")
Israeli-American songwriter & singer for KISS (Rock and Roll All Nite; I Love It Loud; Calling Dr. Love; You Wanted the Best; A World Without Heroes; Detroit Rock City; Beth; I Was Made For Lovin' You) born August 25, 1949. Married Shannon Tweed; ex-partner of Cher, Diana Ross. (Gene Simmons 1977)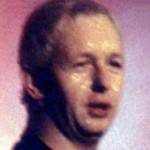 Rob Halford is 72 (nee Robert John Arthur Halford)
Grammy Award-winning English heavy metal singer & songwriter for Judas Priest (You've Got Another Thing Comin'; Heading Out to the Highway; Locked In; A Touch of Evil; Revolution; Rocka Rolla; Breaking the Law), born August 25, 1951. (Rob Halford 1984 Judas Priest Photo: Fernando Cataline Landa)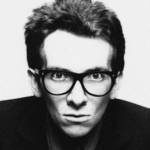 Elvis Costello is 69 (nee Declan Patrick MacManus; married Diana Krall)
Rock & Roll Hall of Fame Grammy Award-winning British singer, songwriter (Veronica; Alison; Less Than Zero; Watching the Detectives; Oliver's Army; Everyday I Write the Book), TV host & actor (Spectacle: Elvis Costello with…;  Scully), born August 25, 1954. (Elvis Costello Photo: brett jordan)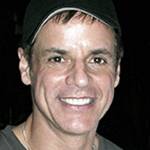 Christian LeBlanc is 65

Daytime Emmy Award-winning American actor of TV (Michael Baldwin on The Young and the Restless & As the World Turns; In the Heat of the Night; Venice the Series; Perry Mason: The Case of the Killer Kiss), and movies (Grave Secrets), born August 25, 1958. (Christian LeBlanc 2010 Photo: Alan Light)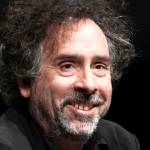 Tim Burton is 65 (nee Timothy Walter Burton)
American filmmaker (Beetlejuice; Batman; Mars Attacks!; Edward Scissorhands; Ed Wood; Sleepy Hollow; Planet of the Apes; Big Eyes; Charlie and the Chocolate Factory; Big Fish; Dark Shadows), born August 25, 1958. Ex-partner of Helena Bonham Carter, Lisa Marie. (Tim Burton 2012: Gage Skidmore)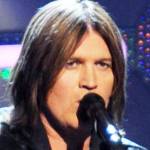 Billy Ray Cyrus is 62 (nee William Ray Cyrus; father of Miley Cyrus)
American country music singer & songwriter (Achy Breaky Heart; Some Gave All; Could've Been Me), producer & actor of TV (Robby Ray Stewart on Hannah Montana; Dr. Clint 'Doc' Cassidy on Doc; Still the King), born August 25, 1961. (Billy Ray Cyrus 2009 Photo: Mass. Comm Spclst Mark O'Donald)
Joanne Whalley is 62 (ex of Val Kilmer)
British actress of TV (The Borgias; Scarlett; Gossip Girl; The Singing Detective; Emmerdale; How We Used to Live; Coronation Street) and movies (Scandal; Willow; Shattered; Trial by Jury; The Man Who Knew Too Little; The Californians; The Guilty; Storyville; Crossing the Line; Navy Seals), born August 25, 1961.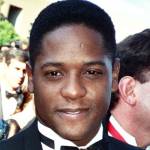 Blair Underwood is 59
Grammy award-winning American actor of TV (Jonathan Rollins on L.A. Law; Quantico; One Life to Live; City of Angels), and movies (Just Cause; Bridge to Nowhere; Rules of Engagement; Gattaca; Deep Impact; Madea's Family Reunion), born August 25, 1964. (Blair Underwood 1989 Photo: Alan Light)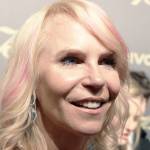 Marti Noxon is 59 (nee Martha Mills Noxon)
American producer, director, & screenwriter of movies and TV (Buffy the Vampire Slayer; Sharp Objects; Girlfriends Guide to Divorce; Dietland; Code Black; Private Practice; Grey's Anatomy; Prison Break), born August 25, 1964. (Marti Noxon 2016 Photo: Sarah E. Freeman / Peabody Awards)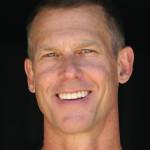 Morgan Englund is 60 (son of Cloris Leachman & George Englund)

American singer-songwriter (Homeward Bound), actor of TV (Dylan Shane Lewis on Guiding Light; Throb; The Vegas Strip War; Picnic) and movies (Beach Balls; Not Like Us; Carnosaur 3: Primal Species), born August 25, 1963. (Morgan Englund Photo: By Permission of Morgan Englund)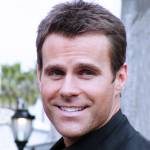 Cameron Mathison is 54
Canadian-American TV host & actor  (Ryan Lavery on All My Children; Hope & Faith; Good Morning America; Entertainment Tonight; The Talk; Home and Family; Dancing with the Stars; Murder, She Baked TV movies; I Wanna Be a Soap Star), born August 25, 1969. (Cameron Mathison 2008 Photo: Graytess)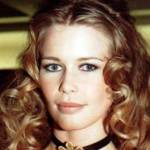 Claudia Schiffer is 53 (married Matthew Vaughn)
German fashion supermodel (Yves Saint Laurent; Versace; Christian Dior) & magazine cover girl (Vogue; Rolling Stone; Vanity Fair; Elle), actress of TV & films (The Blackout; Black & White), born August 25, 1970. Ex-partner of David Copperfield. (Claudia Schiffer 1993: Georges Biard)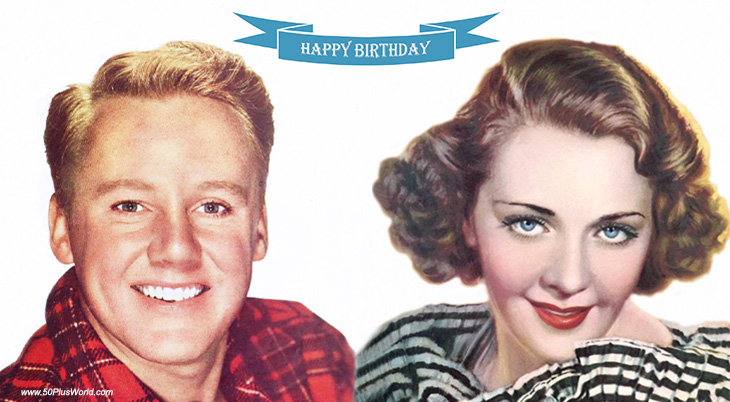 (Van Johnson 1945 | Ruby Keeler 1935: Tchetchet)
Happy Birthday to everyone celebrating their birthday on August 25th!
Remember These August 25th Famous Birthdays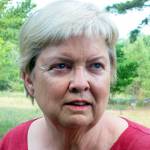 Margaret Maron
Agatha Award-winning American mystery writer, series author of Judge Deborah Knott (Bootlegger's Daughter; Southern Discomfort; Shooting at Loons; Up Jumps the Devil) & Sigrid Harald (One Coffee With; Death of a Butterfly) books (born Aug. 25, 1938 – died Feb. 23, 2021; age 82). Margaret Maron died of stroke complications. (Margaret Maron 2007 Photo: Margaret Maron)
Sean Connery
(nee Thomas Sean Connery; father of Jason Connery)

Scottish actor in James Bond & other films (Dr. No; Marnie; Thunderball; Goldfinger; The Great Train Robbery; The Russia House; The Untouchables; The Rock; The Name of the Rose; The Hunt for Red October; Entrapment; Finding Forrester) (born Aug. 25, 1930 – died Oct. 21, 2020; age 90). Sean Connery died of pneumonia & heart failure. (Sean Connery 1960s Photo: kate gabrielle)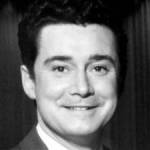 Regis Philbin
American singer, actor, television talk and game show host (Live! with Regis and Kathie Lee; Live! with Regis and Kelly; Who Wants to be a Millionaire; A.M. Los Angeles; The Joey Bishop Show; The Neighbors; Million Dollar Password) (born Aug. 25, 1931 – July 24, 2020; age 88). Regis Philbin died of cardiovascular disease. (Regis Philbin 1969 Photo: ABC Television)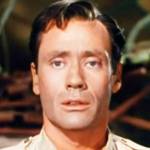 Mel Ferrer (nee Melchor Gastón Ferrer; ex of Audrey Hepburn)
American director (Green Mansions), TV & movie actor (Phillip Erikson on Falcon Crest; War and Peace; The Sun Also Rises; The Longest Day; Sex and the Single Girl; El Greco; Brannigan; The Net; Scaramouche; A Time for Loving; Born to be Bad; Knights of the Round Table) (born Aug. 25, 1917 – died June 2, 2008; age 90). Mel Ferrer died of heart failure. (Mel Ferrer 1953 Lili Trailer)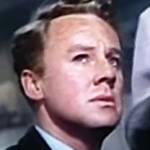 Van Johnson (nee Charles Van Dell Johnson; married Eve Abbott Wynn)

American actor of TV (The Doris Day Show; Rich Man, Poor Man) and movies (The Human Comedy; Madame Curie; A Guy Named Joe; Thirty Seconds Over Tokyo; Easy to Wed; Till the Clouds Roll By; The Caine Mutiny; Brigadoon; State of the Union; Battleground; Dr. Gillespie's New Assistant) (born Aug. 25, 1916 – died July 17, 2008; age 89). (Van Johnson 1954 The Last Time I Saw Paris)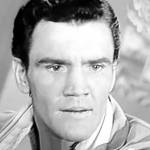 David Canary

American actor of stage, TV (Adam / Stuart Chandler on All My Children & One Life to Live; Candy Canaday on Bonanza; Russ Gehring on Peyton Place; Arthur Benson on Search for Tomorrow; Steve Frame on Another World; The Doctors) and movies (Hombre; The St. Valentine's Day Massacre) (born Aug. 25, 1938 – died Nov. 16, 2015; age 77). (David Canary 1966 Peyton Place)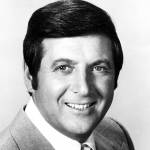 Monty Hall (nee Monte Halparin; father of Joanne Gleason)
Canadian-American TV producer and game show host (Let's Make a Deal; The Hollywood Squares; Video Village; Keep Talking; Matinee Party; Floor Show; The Little Revue; Split Second; Tattletales) who inspired the Monty Hall problem probability puzzle (born Aug. 25, 1921 – died Sept. 30, 2017; age 96). Monty Hall died of heart failure. (Monty Hall c. 1968-1976 Photo: ABC)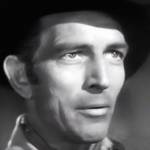 Michael Rennie (nee Eric Alexander Rennie)
English actor of TV (Harry Lime on The Third Man; Climax!) & films (The Lost World; Dangerous Crossing; Caesar and Cleopatra; Les Misérables; 5 Fingers; Phone Call from a Stranger; Third Man on the Mountain; Hotel; Miss Pilgrim's Progress; Tower of Terror; Omar Khayyam; Island in the Sun) (born Aug. 25, 1909 – died June 10, 1971; age 61). (Michael Rennie 1958 Zane Grey Theater)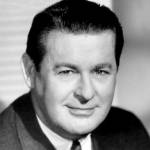 Don DeFore
American actor of radio, TV (Thorny on The Adventures of Ozzie and Harriet; George Baxter on Hazel), & films (Thirty Seconds Over Tokyo; The Stork Club; Without Reservations; Too Late For Tears; Romance on the High Seas; My Friend Irma; We Go Fast) (born Aug. 25, 1913 – died Dec. 22, 1993; age 80). Don Defore died of cardiac arrest. (Don Defore 1962 Hazel Photo: NBC TV)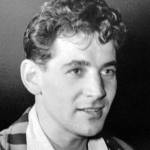 Leonard Bernstein (nee Louis Bernstein; married Felicia Montealegre)
American pianist, composer (West Side Story: Peter Pan; On the Waterfront; Candide; On the Town), conductor, and music director for the New York Philharmonic (born Aug. 25, 1918 – died Oct. 14, 1990; age 72). Leonard Bernstein had emphysema and mesothelioma, and died of a heart attack. (Leonard Bernstein 1945 Photo: Fred Palumbo / Royal Opera House)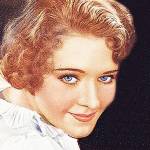 Ruby Keeler (nee Ethel Ruby Keeler; ex of Al Jolson)
Canadian-American singer, dancer, & actress of stage and movies (42nd Street; Gold Diggers of 1933; Footlight Parade; Flirtation Walk; Shipmates Forever; Sweetheart of the Campus; Mother Carey's Chickens) (born Aug. 25, 1910 – died Feb. 28, 1993; age 83). Ruby Keeler died of kidney cancer. (Ruby Keeler 1933 42nd Street Lobby Card Photo: Warner Bros.)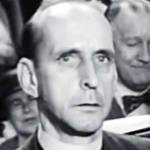 Philip Coolidge
American character actor of stage, TV (The Farmer's Daughter; The Gertrude Berg Show; Alfred Hitchcock Presents; Gunsmoke; Have Gun – Will Travel), and movies (The Tingler; I Want to Live; North by Northwest; It Happened to Jane; The Mating Game) (born Aug. 25, 1908 – died May 23, 1967; age 58). Philip Coolidge died of lung cancer. (Philip Coolidge 1960 Inherit the Wind Trailer)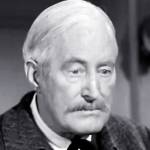 Dick Ryan
American actor of TV (The Adventures of Ozzie and Harriet; The Red Skelton Hour; Rawhide; Dragnet; The Jack Benny Program) silent movies (Her Soul's Inspiration) & classic films (Her Soul's Inspiration; David and Jonathan; Once Upon a Horse…; Born to Be Bad; Jiggs and Maggie in Court) (born Aug. 25, 1896 – died Aug. 12, 1969; age 72). (Dick Ryan 1960 Tombstone Territory)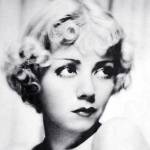 Alice White (nee Alva White; ex of Sy Bartlett)
American actress (Secret of the Chateau; A Very Honorable Guy; The Naughty Flirt; Employee's Entrance; Murder at Midnight; Girl's Town; Flamingo Road; Showgirl in Hollywood; Sweet Music; The Widow From Chicago; Gentlemen Prefer Blondes; Hot Stuff) (born Aug. 25, 1904 – died Feb. 19, 1983; age 78). Alice White died of stroke complications. (Alice White 1934 Photo: Henry Freulich)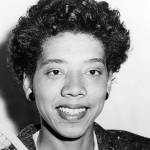 Althea Gibson
International Women's Sports and Tennis Halls of Fame American tennis player, winner of 5 Grand Slam singles (1956 French Open; Wimbledon & U.S. Open, 1957 & 1958), 6 1950s Grand Slam doubles & mixed doubles (Australian Open, French Open, US Open, & 3X Wimbledon) (born Aug. 25, 1927 – died Sept. 28, 2003; age 76). (Althea Gibson 1956: Fred Palumbo)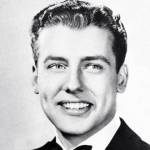 Richard Greene (ex of Patricia Medina)
English actor of TV (Robin Hood in The Adventures of Robin Hood) & films (Here I Am a Stranger; Stanley and Livingstone; The Little Princess; The Hound of the Baskervilles; I Was An Adventuress; The Fighting O'Flynn; Now Barabbas; Little Old New York; Operation X; Forever Amber; The Fan); WWII veteran (born Aug. 25, 1918 – died June 1, 1985; age 66). (Richard Greene 1940)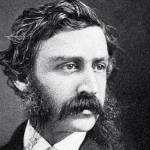 Bret Harte (nee Francis Brett Hart)
American reporter, editor,& publisher (The Californian; The Overland Monthly; The Atlantic Monthly), poet, short story writer (The Outcasts of Poker Flat; Tennessee's Partner; The Luck of Roaring Camp; The Stolen Cigar-Case; Salome Jane's Kiss; M'Liss), and novelist (The Red Man and the Child; Cressy) (born Aug. 25, 1836 – died May 5, 1902; age 65). (Bret Harte c. 1860s-1870s)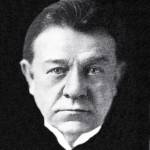 George Fawcett (married Percy Haswell)
American silent movie director (Little Miss Rebellion) & actor (Ladies of Leisure; The Son of the Sheik; Hello Sister; Swing High; Tide of Empire; Captain Salvation; Prowlers of the Sea; Innocents of Paris; The Wedding March; Lady of the Pavements; Flesh and the Devil; The Merry Widow; Tempest; The Cinderella Man) (born Aug. 25, 1860 – died June 6, 1939; age 78). (George Fawcett 1917)
*Images are assumed to be in the public domain or Creative Commons licensed & sourced via Wikimedia Commons, Vimeo, or Flickr, unless otherwise noted*