December 17th Birthdays
If you were born on December 17th, you share a celebrity birthday with these famous people: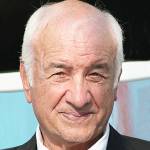 Armin Mueller-Stahl is 92
German movie actor (Shine; Eastern Promises; Angels & Demons; The International; The Thirteenth Floor; The Assistant; The Game; Avalon; Music Box; Theodore Rex; The Dust Factory; The X Files; Local Color; Leningrad) born December 17, 1930. (Armin Mueller-Stahl 2007 Photo: Mathias Schindler)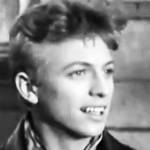 Tommy Steele is 86 (nee Thomas William Hicks)

English songwriter, singer (Rock with the Caveman; Singing the Blues; Rebel Rock), actor of stage, TV, movies (Half a Sixpence, Finian's Rainbow; The Dream Maker; Tommy the Toreador; The Happiest Millionaire; Skywatch), born December 17, 1936. (Tommy Steele 1958 The Duke Wore Jeans)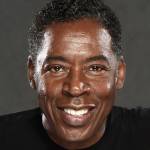 Ernie Hudson is 77 (nee Earnest Lee Hudson)
American actor of TV (Oz; St. Elsewhere; Desperate Housewives; Law & Order; Grace and Frankie) & movies (Ghostbusters; Weeds; Leviathan; Miss Congeniality; The Crow; The Cowboy Way; Congo; You're Not You), born December 17, 1945. (Ernie Hudson 2014 Photo: Florida Supercon)
Eugene Levy is 76 (father of Dan Levy, Sarah Levy)
Canadian musician, comedian, actor of movies (American Pie films;  Splash; Armed and Dangerous; Club Paradise; Father of the Bride; Best in Show; A Mighty Wind; Bringing Down the House) and TV (SCTV series; Schitt's Creek), born December 17, 1946. (Eugene Levy 2011 Photo: Jesse Grant / RanZag)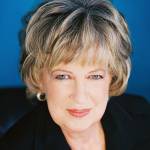 Jayne Eastwood is 76
Canadian actress of stage (The Second City), TV (Material World; King of Kensington; This is Wonderland; Night Heat; Little Mosque on the Prairie; Haven) & film (The Santa Clause; That Old Feeling; Chicago; The Space Between), born December 17, 1946. (Jayne Eastwood Photo: TimLeyesActors.com)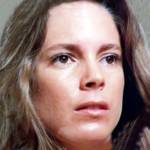 Marilyn Hassett is 75 (ex of Larry Peerce)
American actress of TV (Emergency!) & films (The Other Side of the Mountain; Shadow of the Hawk; The Bell Jar; Two-Minute Warning; Massive Retaliation; The Eleventh Commandment; Body Count; Rock-A-Die Baby; Messenger of Death), born December 17, 1947. (Marilyn Hassett 1974 Movin' On)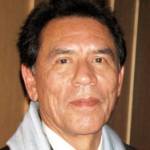 Wes Studi is 75 (nee Wesley Studi; son-in-law of Jack Albertson)
Native American actor of TV (Streets of Laredo; The Red Road) & films (The Last of the Mohicans; Geronimo: An American Legend; Heat; The Killing Jar; Avatar; Deep Rising; Dances With Wolves; Call of the Wild; Wind River; The New World), born December 17, 1947. (Wes Studi 2008: DragonflyDC at English Wikipedia)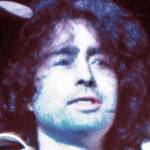 Paul Rodgers is 73 ("The Voice")
English-Canadian lead singer-songwriter (The Hunter) for rock bands Free (All Right Now), Bad Company (Feel Like Makin' Love; Can't Get Enough; Rock 'n' Roll Fantasy; Hammer of Love), and The Firm (Radioactive), born December 17, 1949. (Paul Rodgers 1976 Bad Company Photo: Jim Summaria)
Bill Pullman is 69 (nee William James Pullman)
American actor of TV (The Sinner; Torchwood) and movies (Lake Placid; Casper; While You Were Sleeping; Malice; Independence Day; Brokedown Palace; Mr. Wrong; Sleepless in Seattle; Ruthless People; Igby Goes Down; Singles; The Guilty), born December 17, 1953. (Bill Pullman 2010 Photo: © Nick Stepowy)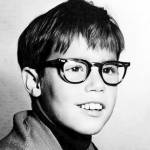 Barry Livingston is 69
American voice over and character actor of TV (Ernie Douglas on My Three Sons; The Adventures of Ozzie and Harriet; Lois & Clark: The New Adventures of Superman; The Lucy Show; Doogie Howser, M.D.) and movies (The Nutt House), born December 17, 1953. (Barry Livingston 1963 Photo: ABC)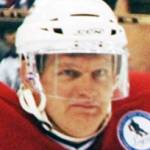 Vincent Damphousse is 55
Canadian retired professional hockey player, NHL centre (Toronto Maple Leafs, Edmonton Oilers, Montreal Canadiens – 1993 Stanley Cup, San Jose Sharks), 1991 NHL All-Star Game MVP, RDS hockey commentator, born December 17, 1967. (Vincent Damphousse 2008 Photo: Horge)
Claire Forlan is 51 (married Dougray Scott)
American actress of stage, TV (Camelot; CSI: NY; NCIS: Los Angeles), & films (Meet Joe Black; Basquiat; Mallrats; Bobby Jones: Stroke of Genius; Mystery Men; Black Beauty; Basil; Into My Heart; Shadows in the Sun; Green Street Hooligans; Ripley Under Ground; Hallam Foe; Love's Kitchen; Boys and Girls; Five Feet Apart), born 1971. (Claire Forlani 2015: Ibsan73)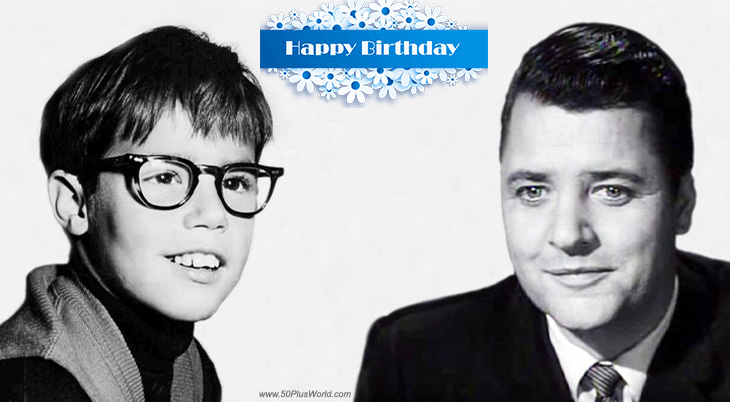 (Barry Livingston 1963: ABC Television | Richard Long 1962 Thriller)
Happy Birthday to everyone celebrating their birthday on December 17th!
Remember These December 17th Famous Birthdays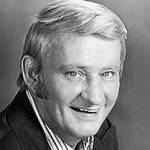 Dave Madden (nee David Joseph Madden)
Canadian-American comedian, singer, and actor of stage, TV (Reuben Kincaid on The Partridge Family; Earl Hicks on Alice; Rowan & Martin's Laugh-In; Camp Runamuck) & movies (Eat My Dust) (born Dec. 17, 1931 – died Jan. 16, 2014; age 82). Dave Madden died of myelodysplastic syndrome complications. (Dave Madden 1970s The Partridge Family Photo: ABC Television)
Christopher Cazenove (nee Christopher de Lerisson Cazenove)
English actor of stage, TV (Ben Carrington on Dynasty; The Regiment; A Fine Romance; The Duchess of Duke Street), and movies (3 Men and a Little Lady; Aces: Iron Eagle III; From a Far Country; Eye of the Needle; A Knight's Tale; Royal Flash) (born Dec. 17, 1943 – died Apr. 7, 2010; age 66). Christopher Cazenove died of sepsis. (Christopher Cazenove 2009 Photo: Ian Brown LRPS)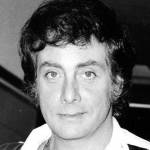 Bob Guccione (nee Robert Charles Joseph Edward Sabatini Guccione)

American fine art collector, painter, cartoonist (Box Cards), movie producer (Caligula; Lowball), photographer, magazine publisher and founder of Penthouse, Omni, Viva, Penthouse Forum, Spin, and Longevity magazines (born Dec. 17, 1930 – died Oct. 20, 2010; age 79). Cause of death for Bob Guccione was lung cancer. (Bob Guccione 1974: Syndication International)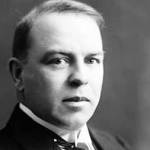 William Lyon Mackenzie King (MA & PhD, Harvard University) 
Canada's 10th & 3-time Canadian Prime Minister (1921-1926; 1926-1930; 1935-1948), introduced unemployment insurance, family allowances, WWII conscription, the National Film Board, & Canadian Citizenship Act; lawyer, and private industrial consultant (Rockefeller Foundation) (born Dec. 17, 1874 – died July 22, 1950; age 75). (William Lyon Mackenzie King 1919)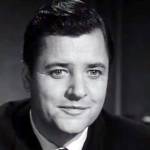 Richard Long (married Suzan Ball, Mara Corday)
American actor of TV (Jarrod on The Big Valley; Prof. Nanny and the Professor; Rex on Bourbon Street Beat & 77 Sunset Strip) & film (The Stranger; Tokyo After Dark; Ma and Pa Kettle; House on Haunted Hill; The Egg and I; Dark Mirror) (born Dec. 17, 1927 – Dec. 21, 1974; age 47). Brother-in-law of Marshall Thompson. Richard Long died of heart attacks. (Richard Long 1962 Thriller)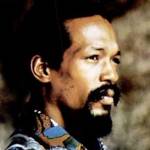 Eddie Kendricks (nee Edward James Kendrick)
Rock and Roll Hall of Fame American singer-songwriter (Boogie Down), Temptations co-founder (Get Ready; Just My Imagination [Running Away with Me]; You're My Everything; The Way You Do the Things You Do; My Girl; Ain't Too Proud to Beg) (born Dec. 17, 1939 – died Oct. 5, 1992; age 52). Eddie Kendricks died of lung cancer. (Eddie Kendricks 1972: Tamla / Billboard)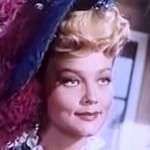 Patrice Wymore (married Errol Flynn)
American actress of TV (Never Too Young; The Errol Flynn Theatre; Perry Mason; F Troop) and films (Rocky Mountain; King's Rhapsody; The Man Behind The Gun; She's Back on Broadway; She's Working Her Way Through College; Tea for Two; Starlift; I'll See You In My Dreams; The Sad Horse; Ocean's 11) (born Dec. 17, 1926 – died Mar. 22, 2014; age 87). (Patrice Wymore 1952 The Big Trees)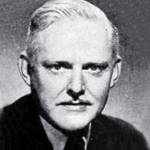 House Jameson (married Edith Taliaferro)
American actor of stage, radio (Crime Doctor; Renfrew of the Mounted; Inner Sanctum Mystery; Brave Tomorrow), TV (Nathan Bunker on The Doctors; Robert Montgomery Presents; The Aldrich Family; Dark Shadows; The Edge of Night), & movies (The Naked City) (born Dec. 17, 1902 – died Apr. 23, 1971; age 68). House Jameson died of cancer. (House Jameson c. 1940 Photo: Radio Mirror)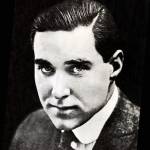 David Butler
American silent film actor (The Sap), producer, screenwriter, and director of TV (Leave It to Beaver), classic & silent films (Down to Earth; Delicious; By the Light of the Silvery Moon; Kentucky; If I Had My Way; Tea for Two; Captain January; Bright Eyes; Calamity Jane; The Story of Seabiscuit; My Wild Irish Rose) (born Dec. 17, 1894 – died June 14, 1979; age 84). (David Butler 1920)
*Images are public domain or Creative Commons licensed & sourced via Wikimedia Commons or Flickr, unless otherwise noted*