December 20th Birthdays
If you were born on December 20th, you share a celebrity birthday with these famous people: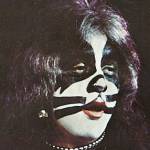 Peter Criss (nee George Peter John Criscuola; "The Catman")

Rock & Roll Hall of Fame American drummer, singer, songwriter & founding member of Kiss (Beth; Hard Luck Woman; Black Diamond; I Was Made For Lovin' You; Rock and Roll All Nite), and actor (Frame of Mind; Detroit Rock City; Oz), born December 20, 1945. (Peter Criss 1977 Photo: Casablanca Records)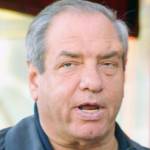 Dick Wolf (nee Richard Anthony Wolf)
Emmy Award-winning American screenwriter (School Ties), producer, & TV series creator (Law & Order; New York Undercover; Law & Order: Criminal Intent; Law & Order: UK; Cold Justice; Chicago Med; Law & Order: SVU; Chicago P.D.), born December 20, 1946. (Dick Wolf 2010 Photo: Angela George)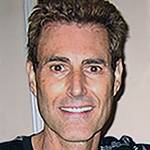 Uri Geller
Israeli illusionist known for spoon bending, psychic, magician, author, producer & entertainer of stage and television (I'm a Celebrity, Get Me Out of Here!: The Reunion; The Next Uri Geller), born December 20, 1946. (Uri Geller 2006 Photo: Mark Pilkington)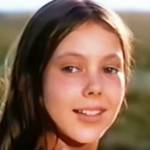 Jenny Agutter (nee Jennifer Ann Agutter)
Emmy Award-winning English actress of TV (Sister Julienne on Call the Midwife; MI-5; The Railway Children) and movies (Logan's Run; The Eagle Has Landed; Sweet William; An American Werewolf in London; King of the Wind; The Avengers), born December 20, 1952. (Jenny Agutter 1968 Gates to Paradise)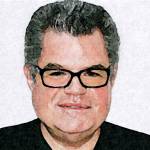 Michael Badalucco
Emmy-winning American actor of TV (Jimmy Berluti on The Practice, Boston Public, & Ally McBeal; The Young and the Restless) & movies (Summer of Sam; Lesser Prophets; O Brother, Where Art Thou?; Bewitched; Nowhere to Hide), born December 20, 1954. (Michael Badalucco Painting: A. Hamilton)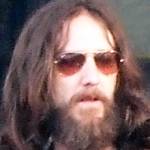 Chris Robinson (nee Christopher Mark Robinson; ex of Kate Hudson)
American rock guitarist, songwriter & singer solo and with The Black Crowes (Hard to Handle; She Talks to Angels; Remedy; Sting Me; Hotel Illness; Seeing Things; Good Friday; Kickin' My Heart Around; A Conspiracy; Blackberry; Only a Fool), born December 20, 1966. (Chris Robinson 2008 Photo: DickClarkMises)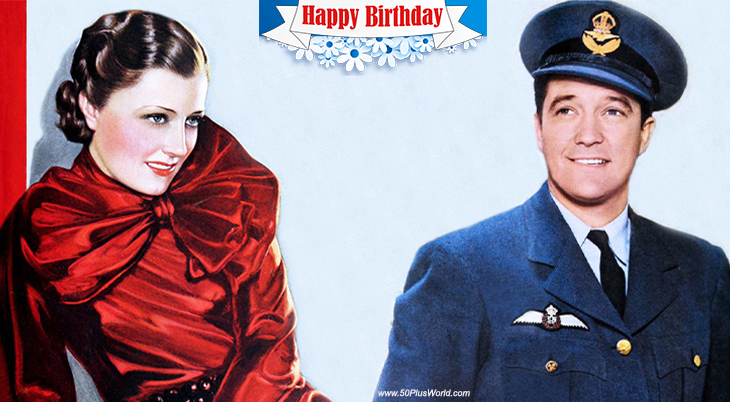 (Irene Dunne 1935 | Dennis Morgan 1942)
Happy Birthday to everyone celebrating their birthday on December 20th!
Remember These December 20th Famous Birthdays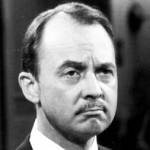 John Hillerman
Emmy Award-winning American actor of TV (Higgins on Magnum, P. I.; The Betty White Show; Valerie; Ellery Queen; One Day at a Time; Mannix) & movies (Paper Moon; Chinatown; Audrey Rose; Sunburn; What's Up, Doc?; The Thief Who Came to Dinner) (born Dec. 20, 1932 – died Nov. 9, 2017; age 84). John Hillerman died of heart disease. (John Hillerman 1977 Photo: CBS TV)
Irene Dunne
American singer-actress of radio, TV, & films (Anna and the King of Siam; Love Affair; I Remember Mama; Life With Father; Theodora Goes Wild; My Favorite Wife; The Awful Truth; Cimarron; Ann Vickers; The Silver Cord; Never a Dull Moment; The White Cliffs of Dover; Show Boat; Leathernecking; Back Street) (born Dec. 20, 1898 – died Sept. 4, 1990; age 91). (Irene Dunne 1937 Photo)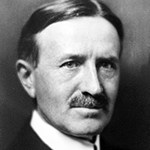 Harvey S. Firestone (nee Harvey Samuel Firestone)

American businessman, pioneering rubber tire manufacturer for horse carriages (1890) and automobiles, founder of Firestone Tire and Rubber Company (born Dec. 20, 1868 – died Feb. 7, 1938; age 69). Cause of death for Harvey S. Firestone was coronary thrombosis. (Harvey Firestone 1915 Photo: Pirie MacDonald)
Jan Harrison (aka Jan Bergquist; nee Janet R. Harrison)
American print model (Autosport; Stag; Joy; Rogue; Sir!), showgirl / actress of stage (Earl Carroll Restaurant), TV (Sea Hunt; Gunsmoke; Bat Masterson; Richard Diamond, Private Detective; Target; Not for Hire; Bonanza; The Bob Cummings Show) and movies (Fort Bowie) (born Dec. 20, 1924 – died Nov. 2014; age 89). (Jan Harrison 1959 Tombstone Territory)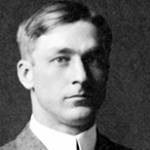 Branch Rickey (nee Wesley Branch Rickey)
Baseball Hall of Fame American pro baseball player, MLB catcher (St. Louis Browns; New York Highlanders) & GM (St. Louis Browns; St. Louis Cardinals; Brooklyn Dodgers; Pittsburgh Pirates), who broke the color barrier by signing Jackie Robinson in October 1945 (born Dec. 20, 1881 – died Dec. 9, 1965; age 83). (Branch Rickey 1912: Rentschler / University of Michigan)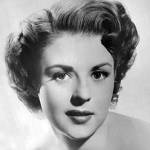 Mala Powers (nee Mary Ellen Powers)

American actress of TV (Walt Disney's Wonderful World of Color; Hazel) and movies (Cyrano de Bergerac; Rose of Cimarron; Outrage; City Beneath the Sea; City That Never Sleeps; Tammy and the Bachelor; Geraldine; Bengazi) (born Dec. 20, 1931 – died June 11, 2007; age 75). Mala Powers died of leukemia complications. (Mala Powers 1955 Photo: Bureau of Industrial Service)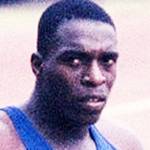 Bob Hayes (nee Robert Lee Hayes; "Bullet Bob")
American sprinter, 1964 Tokyo Olympics 100 metre sprint and 4×100 meter relay gold medalist, world record holder for the 70 & 60 yard sprints, and Pro Football Hall of Fame NFL wide receiver (Dallas Cowboys) (born Dec. 20, 1942 – died Sept. 18, 2002; age 59). Bob Hayes had liver problems and prostate cancer before he died. (Bob Hayes 1964 Photo: Asahi Shinbun)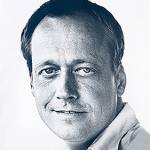 George Roy Hill (ex of Louisa Horton)
Academy Award-winning American movie producer & director (Butch Cassidy and the Sundance Kid, The Sting, Hawaii, The Little Drummer Girl; Thoroughly Modern Millie; The Great Waldo Pepper; Slap Shot; The World According to Garp) (born Dec. 20, 1921 – died Dec. 27, 2002; age 81). George Roy Hill died of Parkinson's Disease complications. (George Roy Hill 1969 Photo)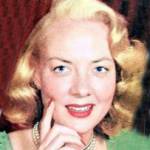 Audrey Totter
American actress of radio (Ma Perkins), TV (RN Eve Wilcox on Medical Center; Our Man Higgins; Cimarron City), & films (The Postman Always Rings Twice; Lady in the Lake; Alias Nick Beal; The Blue Veil; The Unsuspected; High Wall; The Set-Up; Tension; The Sell-Out) (born Dec. 20, 1917 – died Dec. 12, 2013; age 95). Audrey Totter died of a stroke. (Audrey Totter 1952: Radio TV Mirror)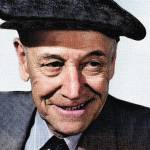 Charley Grapewin (nee Charles Ellsworth Grapewin; married Anna Chance)
American P.T. Barnum Circus acrobat, actor of Broadway & movies (Tobacco Road; The Grapes of Wrath; The Wizard of Oz; The Petrified Forest; Captains Courageous; They Died With Their Boots On; Ellery Queen and the Murder Ring; The Good Earth; Dust Be My Destiny; Wild Horse Mesa) (born Dec. 20, 1869 – died Feb. 2, 1956; age 86). (Charley Grapewin 1944 Painting: A. Hamilton)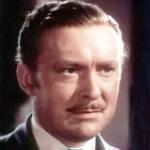 Albert Dekker (nee Thomas Albert Ecke Van Dekker; aka Albert Van Dekker)
American character actor of stage and films (Among the Living; In Old California; Seven Sinners; Strange Cargo; Buy Me That Town; Beau Geste; Gentleman's Agreement; Blonde Inspiration; The Lady Has Plans; East of Eden) (born Dec. 20, 1905 – died May 5, 1968; age 62). Albert Dekker died of autoerotic asphyxiation. (Albert Dekker 1954 Salome Where She Danced)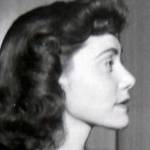 Charita Bauer
Lifetime Contribution Daytime Emmy Award-winning American child model, actress of stage, radio, and television (Bertha "Bert" Miller Bauer on The Guiding Light from 1952-1984; Mary Aldrich on The Aldrich Family; The Cradle Will Fall) (born Dec. 20, 1922 – died Feb. 28, 1985; age 62). Charita Bauer died of unknown causes. (Charita Bauer 1946 Photo: CBS Radio)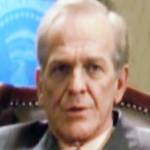 John Spencer (nee John Speshock Jr.)
Emmy Award-winning American actor of TV (Leo McGarry on The West Wing; Tommy Mullaney on L. A. Law; The Patty Duke Show; One Life to Live; Another World; As the World Turns) and movies (Cop Land; Green Card; Black Rain; Sea of Love; WarGames) (born Dec. 20, 1946 – died Dec. 16, 2005; age 58). John Spencer died of a heart attack. (John Spencer Screenshot: CNNGR)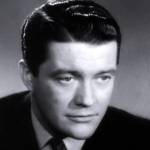 Dennis Morgan (nee Earl Stanley Morner; aka Richard Stanley)
American singer-actor of TV and movies (Thank Your Lucky Stars; Affectionately Yours; Shine On Harvest Moon; Christmas in Connecticut; Flight Angels; The Very Thought of You; Cheyenne; To The Victor; Pretty Baby; One Sunday Afternoon) (born Dec. 20, 1908 – died Sept. 7, 1994; age 85). Dennis Morgan died of respiratory failure. (Dennis Morgan 1940 Kitty Foyle Trailer)
*Images are public domain or Creative Commons licensed & sourced via Wikimedia Commons or Flickr, unless otherwise noted*