February 4th Birthdays
If you were born on February 4th you share a celebrity birthday with these famous people: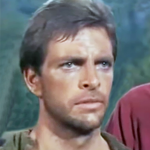 Gary Conway is 87 (nee Gareth Monello Carmody)
American producer, screenwriter & actor of TV (Tim on Burke's Law; Steve on Land of the Giants; Hawaiian Eye; Bourbon Street Beat; 77 Sunset Strip), movies (Once is Not Enough; Young Guns of Texas; Over the Top), born February 4, 1936. Married Marian McKnight. (Gary Conway 1968 Daniel Boone)
John Schuck is 83 (nee Conrad John Schuck Jr.; ex of Susan Bay)
American actor of TV (The Munsters Today; McMillan & Wife; Holmes and Yo-Yo; The New Odd Couple; Law & Order: Special Victims Unit) & movies (Butch and Sundance: The Early Days; McCabe & Mrs. Miller; Outrageous Fortune; Star Trek films; MASH), born February 4, 1940. (John Schuck 1975 Movin' On)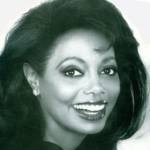 Florence LaRue is 79

American co-lead singer of The 5th Dimension (Blowing Away; Sweet Blindness; Puppet Man; Stoned Soul Picnic; One Less Bell to Answer; Aquarius / Let the Sunshine In), movie actress (Happy; The Greatest Song), born February 4, 1944. (Florence LaRue Photo: Stifle at the English Language Wikipedia)
Alice Cooper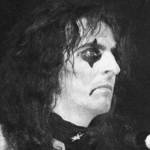 is 75 (nee Vincent Damon Furnier)
American actor, Rock & Roll Hall of Fame shock rock singer and songwriter (I'm Eighteen, School's Out, I Never Cry, You and Me; Elected; Hello Hooray; Poison; No More Mr. Nice Guy; Teenage Lament '74; Feed My Frankenstein; I Never Cry), born February 4, 1948. (Alice Cooper 1972: Hunter Desportes)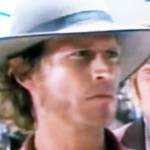 Michael Beck is 74 (nee John Michael Beck Taylor)
American audiobook narrator, actor of TV (Houston Knights; Murder, She Wrote; Robin's Hoods) and movies (Xanadu; The Golden Seal; The Warriors; Blackout;  Jungle Book: Lost Treasure; Megaforce; The Grace of Jake), born February 4, 1949. (Michael Beck 1986 Houston: The Legend of Texas)
Patrick Bergin is 72
Irish actor of TV (EastEnders; Red Rock), movies (Taffin; Sleeping with the Enemy; Robin Hood; Patriot Games; Eye of the Beholder; Ella Enchanted; Escape Velocity; Mountains of the Moon; Beneath Loch Ness; Promise Her Anything), and singer, born February 4, 1951.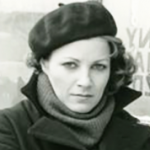 Lisa Eichhorn is 71
American actress of TV (All My Children; Law & Order; The Practice; East Lynne) & films (Yanks; Cutter's Way; All Night Long; The Vanishing; A Modern Affair; First Kid; Offensive; Opposing Forces; Never Let Go; Offensive; The Europeans; Why Would I Lie?), born February 4, 1952. (Lisa Eichhorn 1985 The Wall Photo: CBS)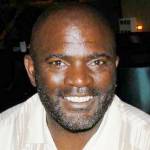 Lawrence Taylor is 64
American pro football linebacker (New York Giants), 1986 NFL MVP, 1981 NFL Defensive Rookie of the Year, actor (1st 7 Ten: The Championship; Dancing With the Stars; The Waterboy; Any Given Sunday; Shaft), born February 4, 1959. (Lawrence Taylor 2009 Photo: Shawn Collins)
Denis Savard is 62
Canadian Hockey Hall of Fame professional hockey player, NHL centre (Chicago Black Hawks; Montreal Canadiens; Tampa Bay Lightning) 1993 Stanley Cup winner & 9-time NHL All Star Team (1982-1984, 1986, 1988-1991, 1996), born February 4, 1961.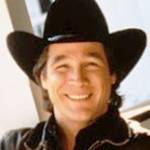 Clint Black is 61 (married Lisa Hartman)
American country music singer-songwriter (When I Said I Do; A Bad Goodbye; Something That We Do; Killin' Time; A Better Man; Nobody's Home; Walkin' Away; Loving Blind; Where Are You Now; Summer's Comin' Like the Rain; Norhing's News), born February 4, 1962. (Clint Black 1991 Photo: CaitlynBunton98)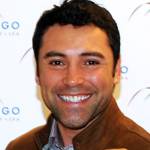 Oscar De La Hoya is 50 ("The Golden Boy of Boxing")
American Golden Gloves bantamweight champ, Olympic lightweight gold medalist, pro boxing champion in 6 classes (super featherweight; lightweight; light welterweight, welterweight, light middleweight, middleweight), born February 4, 1973. (Oscar De La Hoya 2008: US Navy)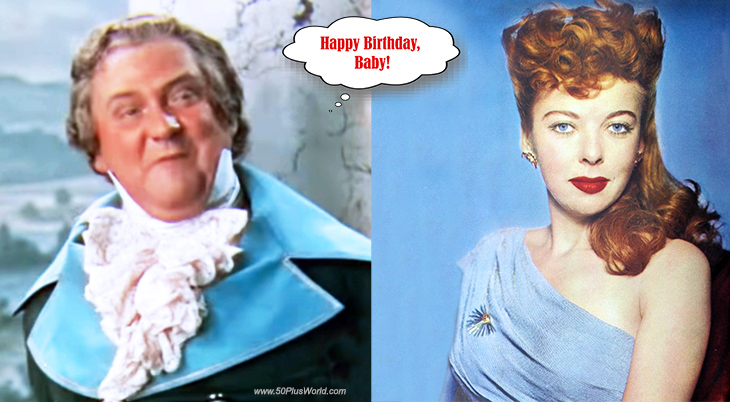 (Nigel Bruce 1935 Becky Sharp | Ida Lupino 1946)
Happy Birthday to everyone celebrating their birthday on February 4th!
Remember These February 4th Famous Birthdays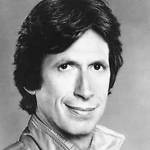 David Brenner
American Emmy Award-winning comedy writer, producer, stand-up comedian, host & actor of radio, TV (Snip; Nightlife; The Tonight Show Starring Johnny Carson; The Mike Douglas Show; The Hollywood Squares), and movies (Worth Winning) (born Feb. 4, 1936 – died Mar. 15, 2014; age 78). David Brenner died of cancer. (David Brenner 1984 Photo)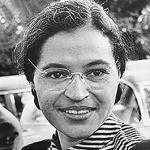 Rosa Parks (nee Rosa Louise McCauley; "the first lady of civil rights")
American civil rights, Black Power, and political prisoner activist (Montgomery Bus Boycott) who famously refused to give up her seat on the bus to a white passenger in 1955 (born Feb. 4, 1913 – died Oct. 24, 2005; age 92). Rosa Parks died of natural causes. (Rosa Parks c 1955 Photo: Ebony Magazine)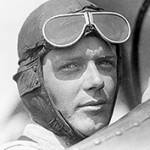 Charles Lindbergh ("Lucky Lindy"; married Anne Morrow)
American U.S. Air Mail pilot, explorer, 1927 Orteig Prize winner & Medal of Honor recipient (1st non-stop solo transatlantic flight; Spirit of St. Louis monoplane), inventor ('Model T' pump for heart surgery), WWII veteran, anti-semitic Nazi sympathizer (born Feb. 4, 1902 – died Aug. 26, 1974; age 72). Father of kidnapped baby. (Charles Lindbergh 1920s: John M. Noble)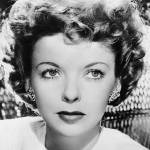 Ida Lupino (ex of Louis Hayward, Collier Young, Howard Duff)

English-American actress of TV (Mr. Adams and Eve), movies (Anything Goes; They Drive by Night; High Sierra; The Sea Wolf; Yours for the Asking; Lust for Gold), TV & movie director (Thriller; Have Gun – Will Travel; The Trouble With Angels) (born Feb. 4, 1918 – died Aug. 3, 1995; age 77). Ida Lupino had cancer and died of a stroke. (Ida Lupino c. 1940s Photo: NBC Radio)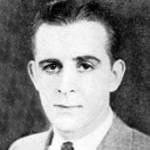 Eddie Foy Jr. (nee Edwin Fitzgerald Jr.; brother of Bryan Foy)
American dancer-actor of stage, TV (Fair Exchange), & films (Country Fair; Honeychile; Joan of Ozark; Bells Are Ringing; The Pajama Game; Lucky Me; Gidget Goes Hawaiian; The Case of the Black Parrot; Queen of the Night Clubs; The Farmer Takes a Wife; Moonlight Masquerade; Dixie Dugan), one of the Seven Little Foys (born Feb. 4, 1905 – died July 15, 1983; age 78). (Eddie Foy 1930)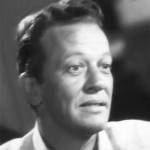 William Talman (nee William Whitney Talman Jr.; ex of Barbara Read)
American actor of stage, TV (District Attorney Hamilton Burger on Perry Mason) and movies (Armored Car Robbery; The Racket;One Minute to Zero; The Hitch-Hiker; City That Never Sleeps; Smoke Signal; Big House, U.S.A.) (born Feb. 4, 1915 – died Aug. 30, 1968; age 53). William Tallman was a heavy smoker and died of lung cancer. (William Talman 1955 Four Star Playhouse)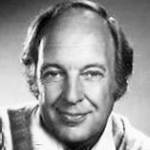 Conrad Bain
Canadian-American actor of stage, TV (Philip Drummond on Diff'rent Strokes; Dr. Arthur Harmon on Maude; Dr. Charles Weldon on The Edge of Night; Dark Shadows; Mr. President) and movies (Jump; The Anderson Tapes; Up the Sandbox) (born Feb. 4, 1923 – died Jan. 14, 2013; age 89). Conrad Bain died of stroke complications. (Conrad Bain 1976 Maude Photo: CBS)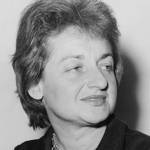 Betty Friedan (nee Bettye Naomi Goldstein)
American journalist (The Federated Press; United Electrical Workers' UE News), feminist activist (1970 Women's Strike for Equality organizer), co-founder of NOW (National Organization for Women) and author (The Feminine Mystique) (born Feb. 4, 1921 – died Feb. 4, 2006; age 85). Betty Friedan died of heart failure. (Betty Friedan 1960 Photo: Fred Palumbo / Adamk Cuerden)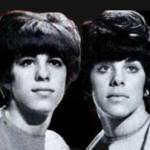 Mary Anne & Marguerite Ganser (Marguerite aka Marge Ganser)
American identical twin singers in the Shangri-Las (Leader of the Pack; I Can Never Go Home Anymore; Remember [Walking in the Sand]; Give Him a Great Big Kiss; Out in the Streets; Give Us Your Blessings; Heaven Only Knows; Never Again; I'm Blue; Paradise) (born Feb. 4, 1948 – Mary Ann d. Mar. 15, 1970, age 22; Marge d. July 28, 1996, age 48). (Mary Ann & Marge Ganser 1964)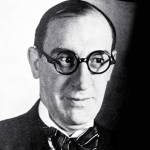 Walter Catlett
American comedian, actor of vaudeville stages, silent movies, and classic films (Bringing Up Baby; Henry, the Rainmaker; Honeychile; The Affair of Susan; Cock of the Air; The Boy with Green Hair; A Tale of Two Cities; Mr. Deeds Goes to Town; Friendly Persuasion; The Inspector General; Cain and Mabel) (born Feb. 4, 1889 – died Nov. 14, 1960; age 71). (Walter Catlett 1933: Universal Weekly)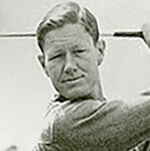 Byron Nelson (nee John Byron Nelson Jr.; "Lord Byron")
American World Golf Hall of Fame pro golfer with 5 major championship tournament wins (The Open 1937; Masters 1937 & 1942; US Open 1939; PGA 1940 & 1945), 1997 PGA Tour Lifetime Achievement Award & 1974 Bob Jones Award (born Feb. 4, 1912 – died Sept. 26, 2006; age 94). Cause of death for Byron Nelson is unknown. (Byron Nelson 1944 Photo)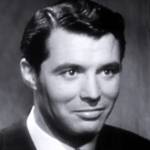 James Craig (nee James Henry Meador; aka James Mead)
American film actor (The Human Comedy; The Devil and Daniel Webster; Four Fast Guns; Drums in the Deep South; Valley of the Sun; The Man From Texas; Kismet; The Omaha Trail; North of Shanghai; Swing Shift Maisie; The Heavenly Body; Marriage is Private Affair) (born Feb. 4, 1912 – died June 27, 1985; age 73). James Craig died of lung cancer. (James Craig 1940 Kitty Foyle Trailer)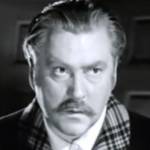 Nigel Bruce (nee William Nigel Ernie Bruce)
British actor of Sherlock Holmes & other films (Terror by Night; Pursuit to Algiers; Limelight; Son of Lassie; The Corn is Green; Suspicion; Julia Misbehaves; The Two Mrs. Carrolls; A Dispatch From Reuters; Lassie Come Home; Rebecca; Eagle Squadron) (born Feb. 4, 1895 – died Oct. 8, 1953; age 58). Nigel Bruce died of a heart attack. (Nigel Bruce 1939 The Hound of the Baskervilles)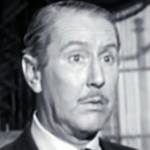 Robert Coote
English actor of stage, TV (Timmy St. Clair on The Rogues; Nero Wolfe), and films (Gunga Din; Prudence and the Pill; The Swinger; A Matter of Life and Death; The Prisoner of Zenda; The Ghost and Mrs. Muir; You Can't Fool Your Wife; Rangle River; Berlin Express; Lured) (born Feb. 4, 1909 – died Nov. 26, 1982; age 73). Robert Coote died in his sleep. (Robert Coote 1965 The Rogues)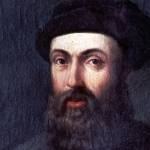 Ferdinand Magellan
Portuguese sailor & soldier, renounced his Portuguese nationality to explore a western route to the Spice Islands for Spain, first to navigate from Europe across the Atlantic Ocean and through the Strait of Magellan (named for him as discoverer) to the Pacific Ocean and Asia (born Feb. 4, 1480 – died Apr. 27, 1521; age 41). Ferdinand Magellan was killed in battle.
*Images are public domain or Creative Commons licensed & sourced via Wikimedia Commons or Flickr, unless otherwise noted*