February 4th Birthdays
If you were born on February 4th you share a celebrity birthday with these famous people: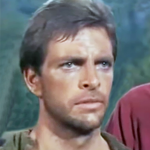 Gary Conway is 86 (nee Gareth Monello Carmody)
American film producer, screenwriter & actor of TV (Det. Tim Tilson on Burke's Law; Steve Burton on Land of the Giants; Hawaiian Eye; 77 Sunset Strip; Bourbon Street Beat), movies (Once is Not Enough; Young Guns of Texas; The Farmer; Over the Top), born February 4, 1936. (Gary Conway 1968 Daniel Boone)
John Schuck is 82 (nee Conrad John Schuck Jr.)
American actor of TV (The Munsters Today; McMillan & Wife; Holmes and Yo-Yo; The New Odd Couple; Law & Order: Special Victims Unit) & movies (Butch and Sundance: The Early Days; McCabe & Mrs. Miller; Outrageous Fortune; Star Trek films; MASH), born February 4, 1940. (John Schuck 1975 Movin' On)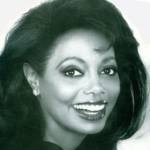 Florence LaRue is 78

American co-lead singer of The 5th Dimension (Blowing Away; Sweet Blindness; Puppet Man; Stoned Soul Picnic; One Less Bell to Answer; Aquarius / Let the Sunshine In), movie actress (Happy; The Greatest Song), born February 4, 1944. (Florence LaRue Photo: Stifle at the English Language Wikipedia)
Alice Cooper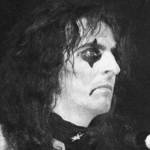 is 74 (nee Vincent Damon Furnier)
American actor, Rock & Roll Hall of Fame shock rock singer and songwriter (I'm Eighteen, School's Out, I Never Cry, You and Me; Elected; Hello Hooray; Poison; No More Mr. Nice Guy; Teenage Lament '74; Feed My Frankenstein; I Never Cry), born February 4, 1948. (Alice Cooper 1972: Hunter Desportes)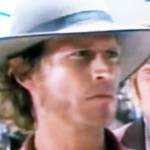 Michael Beck is 73 (nee John Michael Beck Taylor)
American audiobook narrator, actor of TV (Houston Knights; Murder, She Wrote; Robin's Hoods) and movies (Xanadu; The Golden Seal; The Warriors; Blackout;  Jungle Book: Lost Treasure; Megaforce; The Grace of Jake), born February 4, 1949. (Michael Beck 1986 Houston: The Legend of Texas)
Patrick Bergin is 71
Irish actor of TV (EastEnders; Red Rock), movies (Taffin; Sleeping with the Enemy; Robin Hood; Patriot Games; Eye of the Beholder; Ella Enchanted; Escape Velocity; Mountains of the Moon; Beneath Loch Ness; Promise Her Anything), and singer, born February 4, 1951.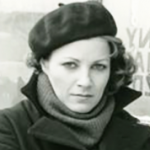 Lisa Eichhorn is 70
American actress of TV (All My Children; Law & Order; The Practice; East Lynne) & films (Yanks; Cutter's Way; All Night Long; The Vanishing; A Modern Affair; First Kid; Offensive; Opposing Forces; Never Let Go; Offensive; The Europeans; Why Would I Lie?), born February 4, 1952. (Lisa Eichhorn 1985 The Wall Photo: CBS)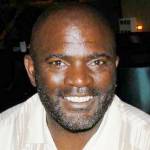 Lawrence Taylor is 63
American pro football linebacker (New York Giants), 1986 NFL MVP, 1981 NFL Defensive Rookie of the Year, actor (1st 7 Ten: The Championship; Dancing With the Stars; The Waterboy; Any Given Sunday; Shaft), born February 4, 1959. (Lawrence Taylor 2009 Photo: Shawn Collins)
Denis Savard is 61
Canadian Hockey Hall of Fame professional hockey player, NHL centre (Chicago Black Hawks; Montreal Canadiens; Tampa Bay Lightning) 1993 Stanley Cup winner & 9-time NHL All Star Team (1982-1984, 1986, 1988-1991, 1996), born February 4, 1961.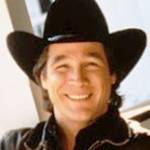 Clint Black is 60
American country music singer-songwriter (When I Said I Do; A Bad Goodbye; Something That We Do; Killin' Time; A Better Man; Nobody's Home; Walkin' Away; Loving Blind; Where Are You Now; Summer's Comin' Like the Rain; Norhing's News), born February 4, 1962. (Clint Black 1991 Photo: CaitlynBunton98)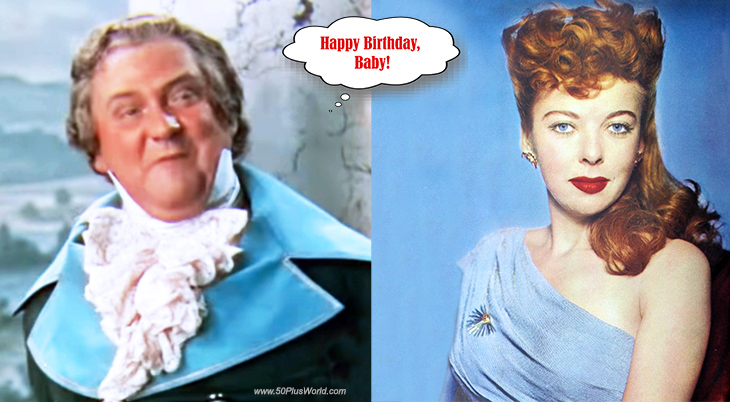 (Nigel Bruce 1935 Becky Sharp | Ida Lupino 1946)
Happy Birthday to everyone celebrating their birthday on February 4th!
Remember These February 4th Famous Birthdays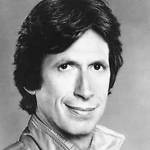 David Brenner
American Emmy Award-winning comedy writer, producer, stand-up comedian, host & actor of radio, TV (Snip; Nightlife; The Tonight Show Starring Johnny Carson; The Mike Douglas Show; The Hollywood Squares), and movies (Worth Winning) (born Feb. 4, 1936 – died Mar. 15, 2014; age 78). David Brenner died of cancer. (David Brenner 1984 Photo)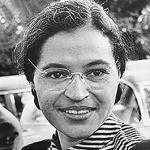 Rosa Parks (nee Rosa Louise McCauley; "the first lady of civil rights")
American civil rights, Black Power, and political prisoner activist (Montgomery Bus Boycott) who famously refused to give up her seat on the bus to a white passenger in 1955 (born Feb. 4, 1913 – died Oct. 24, 2005; age 92). Rosa Parks died of natural causes. (Rosa Parks c 1955 Photo: Ebony Magazine)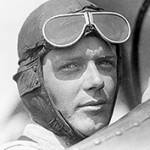 Charles Lindbergh ("Lucky Lindy")
American U.S. Air Mail pilot, explorer, 1927 Orteig Prize winner & Medal of Honor recipient for making the first non-stop solo transatlantic flight in his Spirit of St. Louis monoplane, inventor ('Model T' pump for heart surgery), WWII veteran (born Feb. 4, 1902 – died Aug. 26, 1974; age 72). Charles Lindbergh died of lymphoma. (Charles Lindbergh 1920s Photo: John M. Noble)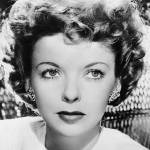 Ida Lupino

English-American actress of TV (Mr. Adams and Eve), movies (Anything Goes; They Drive by Night; High Sierra; The Sea Wolf; Yours for the Asking; Lust for Gold), TV & movie director (Thriller; Have Gun – Will Travel; The Trouble With Angels) (born Feb. 4, 1918 – died Aug. 3, 1995; age 77). Ida Lupino had cancer and died of a stroke. (Ida Lupino c. 1940s Photo: NBC Radio)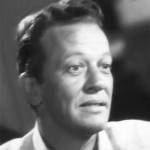 William Talman (nee William Whitney Talman Jr.)
American actor of stage, TV (District Attorney Hamilton Burger on Perry Mason) and movies (Armored Car Robbery; The Racket;One Minute to Zero; The Hitch-Hiker; City That Never Sleeps; Smoke Signal; Big House, U.S.A.) (born Feb. 4, 1915 – died Aug. 30, 1968; age 53). William Tallman was a heavy smoker and died of lung cancer. (William Talman 1955 Four Star Playhouse)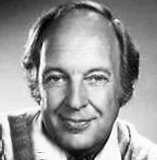 Conrad Bain
Canadian-American actor of stage, TV (Philip Drummond on Diff'rent Strokes; Dr. Arthur Harmon on Maude; Dr. Charles Weldon on The Edge of Night; Dark Shadows; Mr. President) and movies (Jump; The Anderson Tapes; Up the Sandbox) (born Feb. 4, 1923 – died Jan. 14, 2013; age 89). Conrad Bain died of stroke complications. (Conrad Bain 1976 Maude Photo: CBS)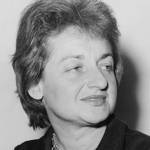 Betty Friedan (nee Bettye Naomi Goldstein)
American journalist (The Federated Press; United Electrical Workers' UE News), feminist activist (1970 Women's Strike for Equality organizer), co-founder of NOW (National Organization for Women) and author (The Feminine Mystique) (born Feb. 4, 1921 – died Feb. 4, 2006; age 85). Betty Friedan died of heart failure. (Betty Friedan 1960 Photo: Fred Palumbo / Adamk Cuerden)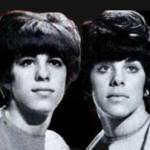 Mary Anne & Marguerite Ganser (Marguerite aka Marge Ganser)
American identical twin singers in the Shangri-Las (Leader of the Pack; I Can Never Go Home Anymore; Remember [Walking in the Sand]; Give Him a Great Big Kiss; Out in the Streets; Give Us Your Blessings; Heaven Only Knows; Never Again; I'm Blue; Paradise) (born Feb. 4, 1948 – Mary Ann d. Mar. 15, 1970, age 22; Marge d. July 28, 1996, age 48). (Mary Ann & Marge Ganser 1964)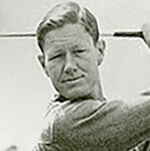 Byron Nelson (nee John Byron Nelson Jr.; "Lord Byron")
American World Golf Hall of Fame pro golfer with 5 major championship tournament wins (The Open 1937; Masters 1937 & 1942; US Open 1939; PGA 1940 & 1945), 1997 PGA Tour Lifetime Achievement Award & 1974 Bob Jones Award (born Feb. 4, 1912 – died Sept. 26, 2006; age 94). Cause of death for Byron Nelson is unknown. (Byron Nelson 1944 Photo)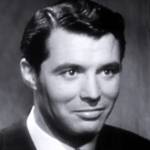 James Craig (nee James Henry Meador; aka James Mead)
American film actor (The Human Comedy; The Devil and Daniel Webster; Four Fast Guns; Drums in the Deep South; Valley of the Sun; The Man From Texas; Kismet; The Omaha Trail; North of Shanghai; Swing Shift Maisie; The Heavenly Body; Marriage is Private Affair) (born Feb. 4, 1912 – died June 27, 1985; age 73). James Craig died of lung cancer. (James Craig 1940 Kitty Foyle Trailer)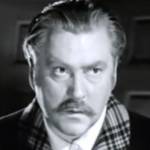 Nigel Bruce (nee William Nigel Ernie Bruce)
British actor of Sherlock Holmes & other films (Terror by Night; Pursuit to Algiers; Limelight; Son of Lassie; The Corn is Green; Suspicion; Julia Misbehaves; The Two Mrs. Carrolls; A Dispatch From Reuters; Lassie Come Home; Rebecca; Eagle Squadron) (born Feb. 4, 1895 – died Oct. 8, 1953; age 58). Nigel Bruce died of a heart attack. (Nigel Bruce 1939 The Hound of the Baskervilles)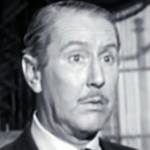 Robert Coote
English actor of stage, TV (Timmy St. Clair on The Rogues; Nero Wolfe), and films (Gunga Din; Prudence and the Pill; The Swinger; A Matter of Life and Death; The Prisoner of Zenda; The Ghost and Mrs. Muir; You Can't Fool Your Wife; Rangle River; Berlin Express; Lured) (born Feb. 4, 1909 – died Nov. 26, 1982; age 73). Robert Coote died in his sleep. (Robert Coote 1965 The Rogues)
*Images are public domain or Creative Commons licensed & sourced via Wikimedia Commons or Flickr, unless otherwise noted*