June 18th Birthdays
If you were born on June 18th you share a celebrity birthday with these famous people: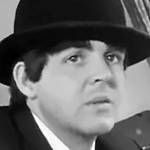 Paul McCartney (nee James Paul McCartney; ex-fiancee of Jane Asher)
Grammy Award-winning, Rock & Roll Hall of Fame English singer-songwriter (Maybe I'm Amazed; Band on the Run; Mull of Kintyre; Live and Let Die), with the Beatles (Yesterday; I Want to Hold Your Hand; My Love; She Loves You; All My Loving; Hey Jude), born June 18, 1942. (Paul McCartney 1964 Photo: VARA)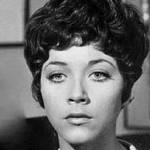 Linda Thorson (nee Linda Robinson)
Canadian actress of TV (Tara King on The Avengers; Rosemary King on Emmerdale; Julia Medina on One Life to Live; Emily of New Moon; The Hoop Life; The Bronx Zoo; St. Elsewhere; The Hardy Boys) and film (Sweet Liberty), born June 18, 1947. (Linda Thorson 1968 The Avengers Photo: ABC Television)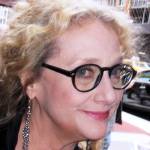 Carol Kane (nee Carolyn Laurie Kane)
Emmy Award-winning American comedic actress of TV (Taxi; Lillian Kaushtupper on Unbreakable Kimmy Schmidt; American Dreamer), and films (Valentino; The World's Greatest Lover; When a Stranger Calls; Annie Hall; Dog Day Afternoon), born June 18, 1952. (Carol Kane 2018 Photo: Greg2600)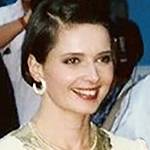 Isabella Rossellini (daughter of Roberto Rossellini & Ingrid Bergman)

Italian model, actress of TV & movies (Blue Velvet; White Nights; Wild at Heart; Death Becomes Her; Wyatt Earp; Immortal Beloved; Big Night; The Funeral; Joy; Red Riding Hood), born June 18, 1952. Ex of Martin Scorsese; ex-partner of David Lynch, Gary Oldman. (Isabella Rossellini 1990: Georges Biard)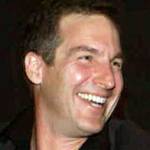 Brian Benben (married Madeleine Stowe)
American actor of TV (Martin Tupper on Dream On; Dr. Sheldon Wallace on Private Practice; Imposters; Kingpin; The Brian Benben Show; Kay O'Brien; The Gangster Chronicles) and movies (Gangster Wars; Radioland Murders; Dark Angel), born June 18, 1956. (Brian Benben 2002 Photo: Amy B. Bombassaro)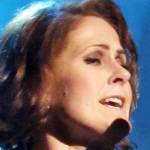 Alison Moyet (nee Geneviève Alison Jane Moyet)
English songwriter & singer (Invisible; Is This Love?; Love Resurrection; That Ole Devil Called Love; Love Letters; All Cried Out; Weak in the Presence of Beauty; Whispering Your Name; Falling; Ordinary Girl; This House; Solid Wood), born June 18, 1961. (Alison Moyet 2013 Photo: Hinnerk Rümenapf)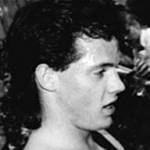 Kurt Browning (married Alissa Czisny; ex of Sonia Rodriquez)
World Figure Skating Hall of Fame 4-time Canadian & world figure skating amateur champion (1989-1991, 1993), figure skating choreographer (Stars on Ice; Patrick Chan, Tara Lipinski), born June 18, 1966. (Kurt Browning 1989 Photo: Bundesarchiv, Bild 183-1989-0407-021)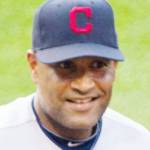 Sandy Alomar Jr. (nee Santos Alomar Velázquez Jr.)
Puerto Rican pro baseball player, 1988-2007 MLB catcher (San Diego Padres, Cleveland Indians, Chicago White Sox), 6-time 1990s All Star, 1990 AL Rookie of the Year & Gold Glove Award winner, MLB manager & coach (Cleveland Indians) born June 18, 1966. (Sandy Alomar Jr. 2012 Photo: Keith Allison)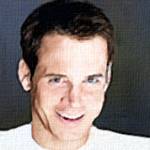 David Burke (married Jeanie Bacharach)

American actor of TV (Paul Steadman on The Crew; Bill on Party of Five; Arthur on The Tick; Jack Bishop on Brothers & Sisters; Father Ken Mallory on Joan of Arcadia; Secret Service Guy; Chuck; Nashville) and movies (Don't Tell Kim; Leo; Straight-Jacket), born June 18, 1967. (David Burke Painting: A. Hamilton)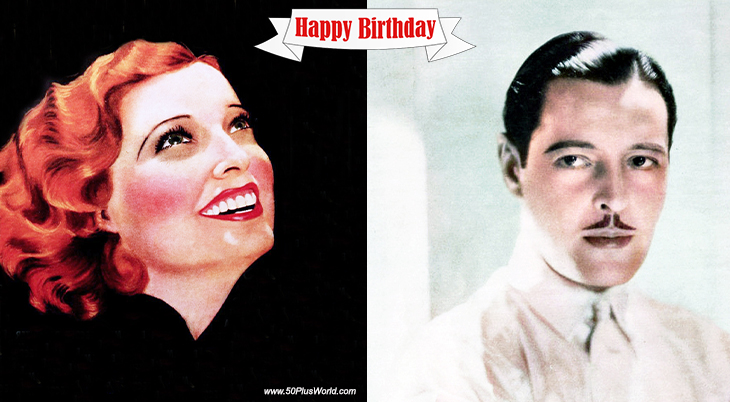 (Jeanette MacDonald 1934: L. A. Gimpel | Ivan Lebedeff 1932: Ernest A. Bachrach [colorized])
Happy Birthday to everyone celebrating their birthday on June 18th!
Remember These June 18th Famous Birthdays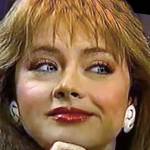 Andrea Evans (ex of Wayne Massey)
American actress of TV (Tina Lord Clayton Roberts on One Life to Live; Rebecca Hotchkiss Crane on Passions; Tawny Moore / Patty Williams Abbott on The Bold and the Beautiful & The Young and the Restless; The Bay) and movies (A Low Down Dirty Shame; Hit List) (born June 18, 1957. – died July 9, 2023; age 66). (Andrea Evans 1988 One Life to Live Promo: ABC)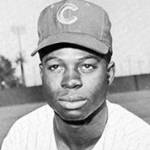 Lou Brock (nee Louis Clark Brock)
National Baseball Hall of Fame American outfielder for the Chicago Cubs & St. Louis Cardinals (World Series Champions 1964 & 1967), 6-time MLB ALL-Star,  8-time NL stolen base leader, and 1975 Roberto Clemente Award-winner (born June 18, 1939 – died Sept. 6, 2020; age 81). Cause of death for Lou Brock is unknown. (Lou Brock 1964 Chicago Cubs Photo: Jay Publishing)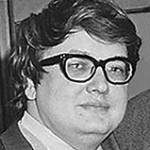 Roger Ebert
American interviewer & movie critic for the Chicago Sun-Times, screenwriter (Beyond the Valley of the Dolls), TV host solo & with Gene Siskel (Siskel & Ebert; Sneak Previews; Ebert Presents: At the Movies) (born June 18, 1942 – died Apr. 4, 2013; age 70). Roger Ebert had cancer of the salivary glands and thyroid for many years before he died. (Roger Ebert 1970 Photo: Rebert)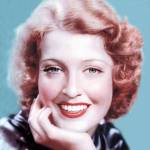 Jeanette MacDonald (married Gene Raymond; lover of Nelson Eddy)
American opera singer (Indian Love Call) & actress of radio, TV & 1930s-'40s movie musicals (Naughty Marietta; San Francisco; Rose-Marie; The Love Parade; Cairo; One Hour With You; The Merry Widow; Love Me Tonight; Smilin' Through; I Married an Angel; The Vagabond King; Bitter Sweet) (born June 18, 1903 – died Jan. 14, 1965; age 61). (Jeanette MacDonald 1935: James N. Doolittle)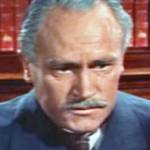 E. G. Marshall (nee Everett Eugene Grunz)
American actor of TV (Lawrence Preston on The Defenders; The Bold Ones: The New Doctors; Chicago Hope; Kennedy; The Gangster Chronicles; Falcon Crest; Suspense) & films (The Bachelor Party; 12 Angry Men; Nixon; Absolute Power; The Silver Chalice) (born June 18, 1914 – died Aug. 24, 1998; age 84). E. G. Marshall died of lung cancer. (E. G. Marshall 1954 Broken Lance Trailer)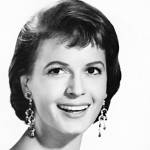 Eva Bartok (nee Éva Márta Szőke Ivanovics; ex of Curd Jürgens)
Hungarian-English movie actress (The Crimson Pirate; Blood and Black Lace; Operation Amsterdam; Front Page Story; SOS Pacific; The Assassin; Beyond the Curtain; Ten Thousand Bedrooms; I'll See You in Hell; Circus of Love; Dunja) (born June 18, 1927 – died Aug. 1, 1998; age 71). Ex-partner of Frank Sinatra, David Mountbatten, 3rd Marquess of Milford Haven. (Eva Bartok 1959: MGM)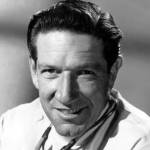 Richard Boone
American actor of TV (Paladin on Have Gun – Will Travel; Dr. Konrad Styner on Medic; The Richard Boone Show; Hec Ramsey; The Front Page; Climax!; Actor's Studio), movies (Hombre; The Alamo; Robbers' Roost; Big Jake; Vicki; Dragnet), & WWII US Navy officer (born June 18, 1917 – died Jan. 10, 1981; age 63). Richard Boone had cancer and died of pneumonia. (Richard Boone 1955)
American Naismith Memorial Basketball Hall of Fame NBA basketball player & coach for the Minneapolis Lakers, co-founder & commissioner of the American Basketball Association (ABA) (born June 18, 1924 – died June 1, 2005; age 80). Cause of death for George Mikan was diabetes and other complications. (George Mikan c. 1959-1960s Photo)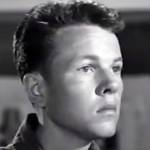 Robert Arthur (nee Robert Paul Arthaud)

American actor of TV (The Lone Ranger) & films (Green Grass of Wyoming; Yellow Sky; Twelve O'Clock High; Belles on Their Toes; Just For You; Hellcats of the Navy; The Desperadoes Are In Town; September Affair; Young and Wild) & gay rights activist for seniors (born June 18, 1925 – died Oct. 1, 2008; age 83). Robert Arthur died of heart failure. (Robert Arthur 1951 Air Cadet)
Chinese-American actor of movies (Charlie Chan in Paris; The Good Earth; The Green Hornet, Dark Delusion; The Hawaiians), stage, and TV (Master Po on Kung Fu; Anna and the King; General Hospital; Sidekicks; The F.B.I.; The New Adventures of China Smith) (born June 18, 1904 – died Jan. 12, 1991; age 86). Keye Luke died of a stroke. (Keye Luke 1941 Phantom of Chinatown)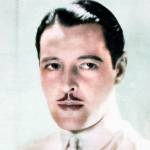 Ivan Lebedeff (married Wera Engels)
Russian film actor (The Gay Diplomat; The Forbidden Woman; History is Made at Night; Love on the Run; Sweepstake Annie; Goin' to Town; Bombshell; Bachelor Apartment; The Lady Refuses; Midnight Mystery; The Veiled Woman; Walking Back; The Love of Sunya; Let 'Her Go Gallagher) (born June 18, 1894 – died Mar. 31, 1953; age 58). (Ivan Lebedeff 1932: Ernest A. Bachrach [colorized])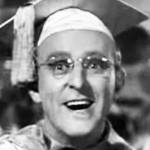 Kay Kyser (nee James Kern Kyser)
American radio personality, swing music and big band leader (Three Little Fishes), movie performer (Swing Fever; My Favorite Spy; Caroline Blues; Thousands Cheer; Playmates) and TV host (Kay Kyser's Kollege of Musical Knowledge) (born June 18, 1906 – died July 23,1985; age 79). Cause of death for Kay Kyser was a heart attack. (Kay Kyser 1940 You'll Find Out Trailer)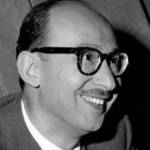 Sammy Cahn (nee Samuel Cohen)
American musician, Emmy and Academy Award-winning lyricist and songwriter for Broadway & movies (Three Coins in the Fountain; Love and Marriage; High Hopes; Call Me Irresponsible; Let it Snow! Let it Snow! Let it Snow!) (born June 18, 1913 – died Jan. 15, 1993; age 79). Cause of death for Sammy Cahn was heart failure. (Sammy Cahn 1958 Photo: NBC Television)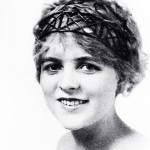 Blanche Sweet (nee Sarah Blanche Sweet; married Raymond Hackett)
American actress of radio & films (The Silver Horde; Show Girl in Hollywood; The Sporting Venus; The Woman Racket; Tess of the D'Urbervilles; Anna Christie; Bluebeard's Seven Wives; Diplomacy; The Far Cry; In the Palace of the King; The Meanest Man in the World; Those Who Dance) (born June 18, 1896 – died Sept. 16, 1986; age 90). Ex of Marshall Neilan. (Blanche Sweet 1913)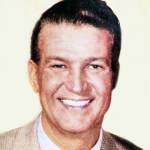 Bud Collyer (nee Clayton Johnson Heermance, Jr.; brother of June Collyer)
American actor of radio & TV (The Adventures of Superman / The New Adventures of Superman; The Man I Married; Angel of Mercy; Terry and the Pirates; Renfrew of the Mounted; Abie's Irish Rose) host & announcer of radio and TV (Beat the Clock; To Tell the Truth; Break the Bank) (born June 18, 1908 – died Sept. 8, 1969; age 61). Married Marian Shockley. (Bud Collyer 1954)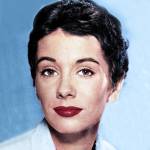 Maggie McNamara (nee Marguerite McNamara; ex of David Swift)
American model (Life magazine covers), actress of stage (You Can't Take It With You; Step on a Crack), TV (The Aldrich Family; Ben Casey; The Twilight Zone) & films (The Moon is Blue; Three Coins in the Fountain; Prince of Players; The Cardinal) (born June 18, 1928 – died Feb. 18, 1978; age 49). Maggie McNamara died by suicide (barbiturate overdose). (Maggie McNamara 1955)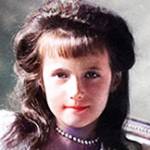 Grand Duchess Anastasia Nikolaevna
Russian Grand Duchess, Tsar Nicholas II & Tsarina Alexandra Feodorovna's youngest daughter, sister of Olga, Tatiana, Maria, and Alexei Nikolaevich, all were executed by Bolsheviks; their burial site unknown for decades. She inspired impostors & movies (Anastasia [1956, 1997 & 2020]) (born June 18, 1901 – died July 17, 1918; age 17). (Anastasia Nikolaevna 1910 [colorized])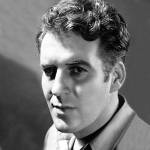 Dick Foran (nee John Nicholas Foran; aka Nick Foran)
American singer-actor of TV (The Virginian) and films (The House of the Seven Gables; Ride 'Em Cowboy; The Petrified Forest; Change of Heart; Moonlight on the Prairie; Song of the Saddle; My Little Chickadee; The Fighting 69th; Brighty of the Grand Canyon; Private Buckaroo) (born June 18, 1910 – died Aug. 10, 1979; age 69). (Dick Foran 1938 Heart of the North Photo: Warner Bros.)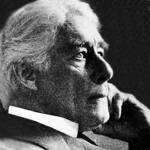 Charles Kent
American silent movie director & actor (Vanity Fair; The Tarantula; Romeo and Juliet; Julius Caesar; Jean the Match-Maker; Benedict Arnold; Uncle Tom's Cabin; A Tale of Two Cities; The Bogus Napoleon; The Diamond Mystery; Human Collateral; The Collie Market; Becket) (born June 18, 1852 – died May 21, 1923; age 70). (Charles Kent 1911 Photo: The Motion Picture Story Magazine)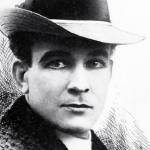 William A. Williams (aka William Williams, W.A. Williams)
American actor of Broadway (The Mirage) & silent films (The Sign Invisible; The Path Forbidden; The Cheapest Way; Clarence the Cowboy; The Web of Desire; The Indestructible Wife; Heart of Gold; Calibre 38; How Molly Malone Made Good; His Wife's Friend; The Frozen Trail) (born June 18, 1870 – died May 4, 1942; age 71). (William A. Williams 1913: The Motion Picture Story Magazine)
*Images are original creations ©2023 A. Hamilton, used by permission, public domain, and / or Creative Commons licensed, unless otherwise noted*