January 16th Birthdays
If you were born on this day January 16th you share a celebrity birthday with these famous people: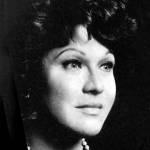 Marilyn Horne is 89
Grammy Award-winning American mezzo-soprano opera singer of stage (Carnegie Hall, Royal Opera House), guest-starring actress-singer of TV (The Odd Couple; The Metropolitan Opera Presents) and movies (Carmen Jones; Flower Drum Song), born January 16, 1934. (Marilyn Horne 1978 Photo: CBS)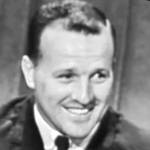 A. J. Foyt is 88 (nee Anthony Joseph Foyt Jr.)

Motorsports Hall of Fame of America NASCAR and USAC stock car driver, 4-time winner of the Indianapolis 500, 1976 & 1977 International Race of Champions winner, and owner of A. J. Foyt Enterprises CART & NASCAR teams, born January 16, 1935. (A. J. Foyt 1961 I've Got a Secret)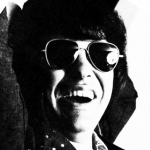 Ronnie Milsap is 80 (nee Ronald Lee Millsaps) 
Grammy Award-winning blind American pianist and Country Music Hall of Fame singer (Pure Love; Daydreams About Night Things; There's No Gettin' Over Me; Nobody Likes Sad Songs; Smoky Mountain Rain; It Was Almost Like a Song), born January 16, 1943. (Ronnie Milsap 1974 Photo: MCA Records)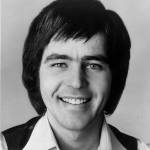 Jim Stafford is 79 (nee James Wayne Stafford; ex of Bobbie Gentry)
American musician, singer-songwriter (Spiders & Snakes; My Girl Bill; Wildwood Weed), comedic actor & host of TV (Nashville on the Road; The Smothers Brothers Comedy Hour; The Jim Stafford Show), movies (Any Which Way You Can), born January 16, 1944. (Jim Stafford 1975 Photo: MGM Records)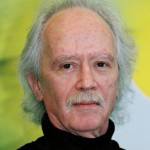 John Carpenter is 75 (married Sandy King; ex of Adrienne Barbeau)
American musician & film score composer (Vampires), sci-fi and horror movie producer, director & screenwriter (Eyes of Laura Mars; Halloween films; Escape from New York; Starman; The Thing; The Fog), born January 16, 1948. (John Carpenter 2001 Photo: Thomas Peter Schulz)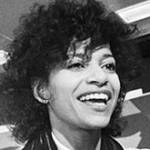 Debbie Allen is 73 (nee Deborrah Kaye Allen; sister of Phylicia Rashad)
Emmy-winning American producer, director, dancer, choreographer, & actress of TV (Fame; Grey's Anatomy; Academy Awards Show; A Different World; All of Us) & movies (Fame; Ragtime), born January 16, 1950. Married Norm Nixon. (Debbie Allen 1983: Rob C. Croes / Dutch National Archives)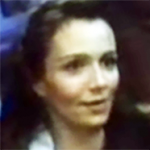 Jennifer Dale is 67 (nee Jennifer Ciurluini; sister of Cynthia Dale)
Canadian dancer & actress of TV (Side Effects; Once a Thief; Rumours; Power Play; Empire, Inc.; Love & Larceny; What Would Sal Do; Night Heat; Saving Hope; Men With Brooms; E.N.G.) and movies (Suzanne), born January 16, 1956. Ex of Robert Lantos. (Jennifer Dale 1986 Separate Vacations Trailer)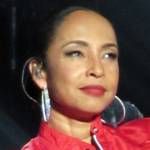 Sade is 64 (nee Helen Folasade Adu)
Nigerian-British model turned singer-songwriter (Smooth Operator; Your Love is King; The Sweetest Taboo; Paradise; Never as Good as the First Time; No Ordinary Love; By Your Side; Soldier of Love), born January 16, 1959. (Sade 2011 Photo: Thilo Parg / Wikimedia Commons License CC BY-SA 3.0)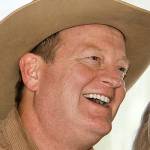 Craig Johnson is 62
American western crime fiction author, creator of the Walt Longmire character (inspiration for the Longmire TV series) and mystery novels (The Cold Dish; Death Without Company; The Dark Horse; Junkyard Dogs; Hell is Empty), born January 16, 1961. (Craig Johnson 2014 Photo: © Larry D. Moore)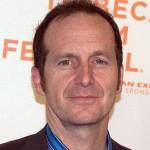 Denis O'Hare is 61 (nee Denis Patrick Seamus O'Hare)
Tony Award-winning plus American actor of stage, TV (American Horror Story; Brothers & Sisters; True Blood; The Good Wife; This is Us), and movies (Dallas Buyer's Club; American Loser; Milk; Michael Clayton; Baby Mama), born January 16, 1962. (Denis O'Hare 2009 Photo: David Shankbone)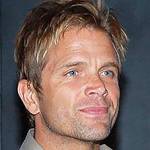 David Chokachi is 55 (nee David Al-Chokhachy)
American actor of TV (Cody Madison on Baywatch; Witchblade; Beyond the Break; Confessions of a Teen Idol) and movies (Collision Course; Murder Dot Com; The Putt Putt Syndrome; Christmas in Palm Springs; Cyber Case), born January 16, 1968. (David Chokachi 2008 Photo: Angela George)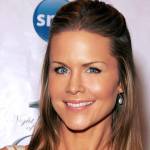 Josie Davis is 50
American actress of TV (Sarah Powell on Charles in Charge; Grace Turner on The Young and the Restless; Beverly Hills, 90210; Titans; CSI: NY) and films (Black Balsam; Stealing Roses; Sonny; Chasing Tchaikovsky), born January 16, 1973. (Josie Davis 2010: © Glenn Francis, www.PacificProDigital.com)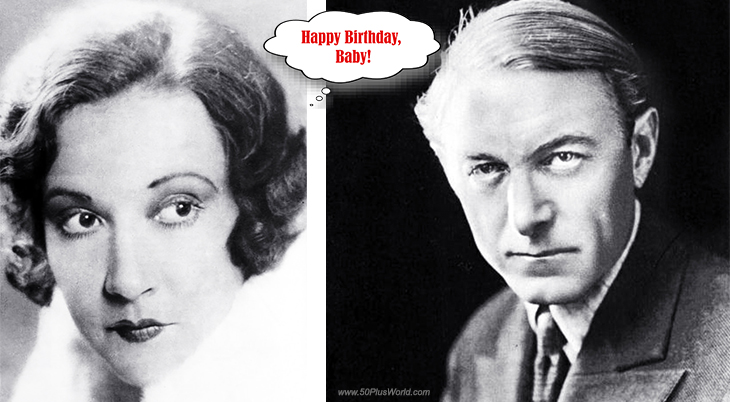 (Ethel Merman 1931: Radio Digest | Harry Carey 1924: Stars of the Photoplay)
Happy Birthday to everyone celebrating their birthday on January 16!
Remember These January 16th Famous Birthdays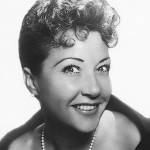 Ethel Merman (nee Ethel Agnes Zimmermann; ex of Ernest Borgnine)
Tony-winning American singer (You're The Top; I Get a Kick Out of You), dancer & actress of stage (Hello Dolly; George White's Scandals), TV, & films (Anything Goes; The Art of Love; There's No Business Like Show Business; Airplane!; It's a Mad Mad Mad Mad World) (born Jan. 16, 1908 – died Feb. 15, 1984; age 76). Ethel Merman died of brain cancer. (Ethel Merman 1956: Cris Alexander)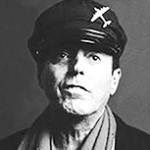 Francesco Scavullo
American photographer of fashion (Cosmopolitan; Seventeen; Vogue; Harper's Bazaar), celebrity portraits (Janis Joplin; Grace Kelly; Alana Collins; Burt Reynolds; Elizabeth Taylor; Brooke Shields; Mick Jagger), album covers, and movie posters (born Jan. 16, 1921 – died May 16, 2004; age 82). Francesco Scavullo died of heart failure. (Francesco Scavullo 1980s Photo: Chris Gulker)
Michael Pataki
American character and voice over actor of stage, TV (The Flying Nun; The Amazing Spider-Man; Paul Sand in Friends and Lovers; McCloud; The Lieutenant), and movies (Airport '77; Rocky IV; American Anthem; Five the Hard Way; The Onion Field) (born Jan. 16, 1938 – died Apr. 15, 2010; age 72). Michael Pataki died of cancer. (Michael Pataki 1974 Photo: CBS Television)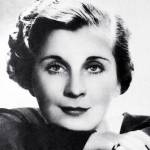 Diana Wynyard (nee Dorothy Isobel Cox; ex of Carol Reed)
English actress of stage, TV (ITV Play of the Week), & movies (Gaslight; One More River; Men Must Fight; An Ideal Husband; A Voice in the Night; The Fugitive; Reunion in Vienna; Rasputin and the Empress; The Remarkable Mr. Kipps; Cavalcade; Where Sinners Meet; The Prime Minister; Let's Try Again) (born Jan. 16, 1906 – died May 13, 1964; age 58). (Diana Wynyard 1934: Modern Screen)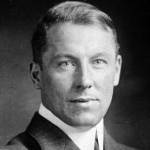 Robert W. Service (nee Robert William Service; "The Bard of the Yukon")
English-Canadian writer, journalist (The Toronto Star) and poet (The Shooting of Dan McGrew; The Cremation of Sam McGee) and novelist (The Trail of '98; The Roughneck: A Tale of Tahiti; The House of Fear) memorializing the Klondike Gold Rush (born Jan. 16, 1874 – died Sept. 11, 1958; age 84). Cause of death for Robert Service is unknown. (Robert Service 1905 Photo)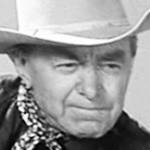 Harry Carey (nee Henry DeWitt Carey II; married Olive Fuller Golden)
American movie actor (Cheyenne Harry in Ghost Town; Red River; The Shepherd of the Hills; Sundown; Air Force; Mr. Smith Goes to Washington; Trader Horn; Sunset Pass; The Thundering Herd; The Trail of '98) (born Jan. 16, 1878 – died Sept. 21, 1947; age 69). Father of Harry Carey Jr. Harry Carey died of lung cancer & other illnesses. (Harry Carey 1947 Angel and the Badman)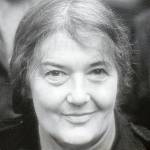 Dian Fossey
American wildlife & nature conservationist, African mountain gorilla researcher and primatologist in the Congo and Rwanda, and non-fiction author (Gorillas in the Mist) (born Jan. 16, 1932 – died Dec. 25, 1985; age 53). Dian Fossey opposed tourism and poachers, and was found murdered in her Karisoke Research Center camp cabin. (Diane Fossey Photo: Mary-Lynn)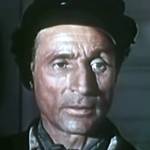 Peter Brocco (nee Carl Peter Brocco)
American actor of TV (The Loretta Young Show; You Are There; Trapper John, M.D.; The Rockford Files; Mannix; Adam-12; The Odd Couple; Ironside; Mission: Impossible; The F.B.I.; Quincy M.E.; Zorro; The Fugitive; Combat! Thriller) and movies (Homebodies) (born Jan. 16, 1903 – died Dec. 20, 1992; age 89). Peter Brocco died of a heart attack. (Peter Brocco 1951 Drums in the Deep South)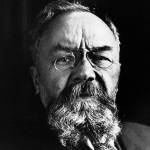 André Michelin (brother of Édouard Michelin)
Automotive Hall of Fame French engineer, industrial pioneer, and entrepreneur, co-founder of the Michelin Tyre Company and publisher of the 1st Michelin Guide for tourists (born Jan. 16, 1853 – died Apr. 4, 1931; age 78). Cause of death for André Michelin is unknown. (André Michelin 1920 Photo: Agence de presse Meurisse)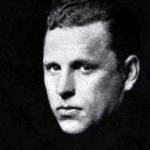 Ralph Ince (brother of Thomas Ince, John Ince; ex of Lucille Lee Stewart)
American cartoonist, director, screenwriter & actor of silent films (The Singapore Mutiny; The Lone Wolf Returns; The Sea Wolf; Alias Mary Flynn; The Juggernaut; The Painted World; Athletic American Girls) & 1930s movies (Murder at Monte Carlo; Flaming Gold), brother of Thomas Ince & John Ince (born Jan. 16, 1887 – died Apr. 10, 1937; age 50). (Ralph Ince 1924: Exhibitors Herald)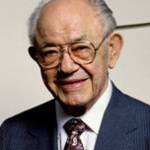 Frank Zamboni (nee Frank Joseph Zamboni Jr.)
American engineer and inventor of the Zamboni ice resurfacing machine, machines for artificial turf (roll it up, lay it down, remove water or paint from the surface), and founder of Frank J. Zamboni & Co. (born Jan. 16, 1901 – died Feb. 3, 1988; age 95). Frank Zamboni died of cardiac arrest. (Frank Zamboni Photo: Zamboni Company Archives)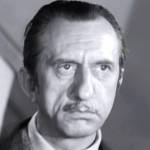 Jason Johnson (nee John Johnson)
American actor of TV (Tales of Wells Fargo; Lassie; Perry Mason; The Rifleman; Bonanza; 26 Men; Gunsmoke; Sergeant Preston of the Yukon; The Twilight Zone; The Andy Griffith Show; The F.B.I.; Have Gun – Will Travel; Mission: Impossible; The Fugitive; Dr. Kildare) (born Jan. 16, 1907 – died Nov. 24, 1977; age 70). Jason Johnson died of a stroke. (Jason Johnson 1958 Zane Grey Theater)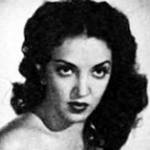 Katy Jurado (nee María Cristina Estela Marcela Jurado García)
Mexican actress of TV & films (High Noon; Man from Del Rio; One-Eyed Jacks; Stay Away, Joe; Vera Cruz; A Covenant With Death; Smoky; Barabbas; Trapeze; Broken Lance; Arrowhead; Bullfighter and the Lady; San Antone; The Racers; Sword of Granada; Trial; Dragoon Wells Massacre) (born Jan. 16, 1924 – died July 5, 2002; age 78). Ex of Ernest Borgnine. (Katy Jurado 1953 Modern Screen)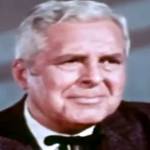 John Hamilton 
American actor of stage, TV (Perry White on The Adventures of Superman), and films (The Roaring Twenties; Phantom Killer; Seventh Heaven; The Maltese Falcon; Zorro's Black Whip; Sheriff of Las Vegas; The Girl Who Dared; Inspector Carr in 1930s movie shorts) (born Jan. 16, 1887 – died Oct. 15, 1958; age 71). John Hamilton died of heart failure. (John Hamilton 1953 The Cisco Kid)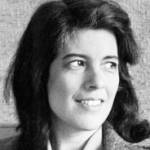 Susan Sontag (nee Susan Rosenblatt; partner of Annie Leibovitz)
American human rights activist, short story writer (The Way We Live Now), essayist (On Photography; AIDS and Its Metaphors; Where the Stress Falls), and novelist (The Volcano Lover; In America) (born Jan. 16, 1933 – died Dec. 28, 2004; age 71). Susan Sontag died of Myelodysplastic syndrome. (Susan Sontag 1972 Photo: © Henri Cartier-Bresson / Gonzague Petit Trabal)
*Images are public domain or Creative Commons licensed & sourced via Wikimedia Commons or Flickr, unless otherwise noted*