November 20th Birthdays
If you were born on November 20th, you share a celebrity birthday with these famous people: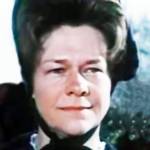 Estelle Parsons is 95 (ex of Richard Gehman)
Academy Award-winning American singer & actress of stage, TV (Beverly Harris on Roseanne; Today; All in the Family) and movies (Bonnie and Clyde; Rachel, Rachel; Don't Drink the Water; For Pete's Sake; I Walk the Line), born November 20, 1927. (Estelle Parsons 1974 The Gun and the Pulpit)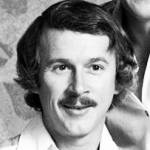 Dick Smothers is 83 (nee Richard Remick Smothers)
American comedian, musician, composer & actor of TV (My Brother the Angel; The Smothers Brothers Comedy Hour; The Smothers Brothers Summer Show; Hollywood Squares; Fitz and Bones) and movies (Casino; Cannonball Fever), born November 20, 1939. Brother of Tom Smothers. (Dick Smothers 1975)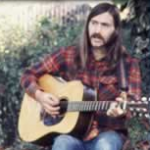 Norman Greenbaum is 80
Jewish-American musician, songwriter, and singer of the best-selling pop and spiritual single Spirit in the Sky (1969), featured in ads, TV series & movies (Apollo 13; Maid to Order), born November 20, 1942. (Norman Greenbaum Photo: Courtesy NormanGreenbaum.com)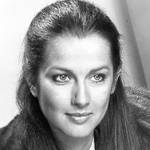 Veronica Hamel is 79 (ex of Michael Irving)
American model & actress of TV (Hill Street Blues; Harold Robbins' 79 Park Avenue; Philly; Kane & Abel; Third Watch; Lost; The Rockford Files) and movies (Cannonball!; Beyond the Poseidon Adventure; Determination of Death), born November 20, 1943. (Veronica Hamel 1980s Photo: NBC Network)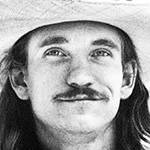 Joe Walsh is 75 (nee Joseph Fidler; "Clown Prince of Rock")
Rock & Roll Hall of Fame American musician, singer & songwriter (Rocky Mountain Way; Life's Been Good; All Night Long) with the Eagles (Life in the Fast Lane; Hotel California; A Life of Illusion), born November 20, 1947. Brother-in-law of Barbara Bach & Ringo Starr. (Joe Walsh 1970s: ABC / Dunhill Records)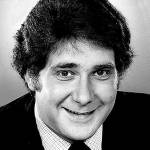 Richard Masur is 74
American actor of TV (One Day at a Time; Rhoda; All My Children; East of Eden; Picket Fences; L.A. Law) and movies (Walker; Who'll Stop the Rain; Semi-Tough; Hanover Street; The Mean Season; My Science Project; Shoot to Kill; Risky Business), born November 20, 1948. (Richard Masur 1975 Photo: CBS TV)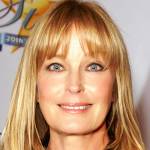 Bo Derek is 66 (nee Mary Cathleen Collins; m. John Derek, John Corbett)
American actress of movies (10; Bolero; Tarzan, the Ape Man; A Change of Seasons; Tommy Boy; Orca; Woman of Desire; Frozen With Fear; Sunstorm) and TV (Maria Gianni on Fashion House; 7th Heaven), born November 20, 1956. (Bo Derek 2010 Photo: © Glenn Francis, www.PacificProDigital.com)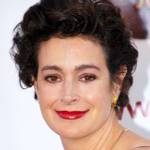 Sean Young is 63 (nee Mary Sean Young)
American actress of movies (No Way Out; A Kiss Before Dying; Blade Runner; Wall Street; Young Doctors in Love; Ace Ventura: Pet Detective; Dune; Fatal Instinct; The Amati Girls) and TV (Meggie McClaine on The Young and the Restless), born November 20, 1959. (Sean Young 2007 Photo: lukeford.net)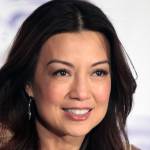 Ming-Na Wen is 59
Macanese-American actress of TV (Melinda May on Agents of S.H.I.E.L.D.; Jing-Mei Chen on ER; SGU Stargate Universe; As the World Turns; Eureka; Two and a Half Men) and movies (Mulan; The Joy Luck Club; One Night Stand; Street Fighter), born November 20, 1963. (Ming-Na Wen 2016 Photo: Gage Skidmore)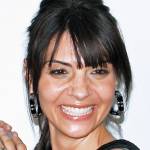 Callie Thorne is 53 (nee Calliope Thorne)
American actress of TV (Sheila Keefe on Rescue Me; Laura Ballard on Homicide: Life on the Street; Dr. Necessary Roughness; The Mysteries of Laura; The Wire; Prison Break; ER; Blue Bloods) and movies (Next Stop Wonderland; Delirious), born November 20, 1969. (Callie Thorne 2008 Photo: David Shankbone)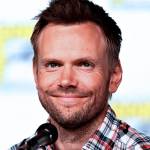 Joel McHale is 51
American comedian, host, writer, and actor of TV (Jeff Winger on Community; The Great Indoors; The Soup; The X-Files) and films (A Merry Friggin' Christmas; Spy Kids 4-D; Ted; The Happy Time Murders; What's Your Number?; The Big Year), born November 20, 1971. (Joel McHale 2012 Photo: Gage Skidmore)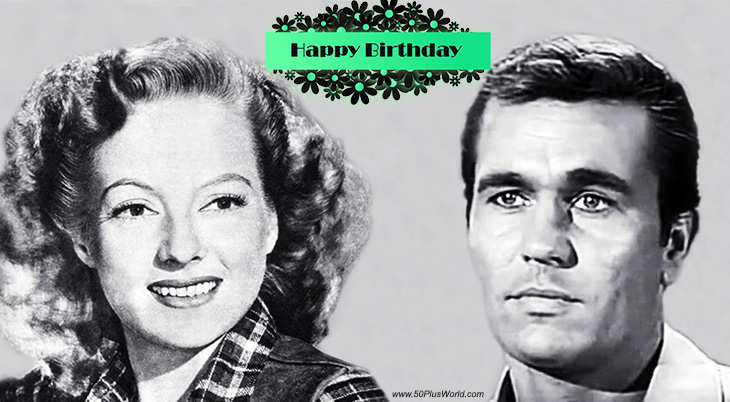 (Evelyn Keyes 1950 | Don Durant 1960 Johnny Ringo)
Happy Birthday to everyone celebrating their birthday on November 20th!
Remember These November 20th Famous Birthdays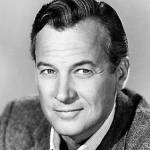 Mark Miller (nee Claude Herbert Miller Jr.; father of Penelope Ann Miller)
American TV & movie screenwriter (A Walk in the Clouds; Savannah Smiles; Ginger in the Morning), and actor of film and television (Please Don't Eat the Daisies; Guestward Ho!; General Hospital; The Name of the Game; Bright Promise; The Inner Flame; Days of Our Lives) (born Nov. 20, 1924 – died Sept. 9, 2022; age 97). (Mark Miller 1966 Photo: NBC Color Television)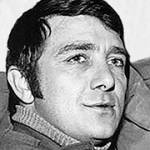 Richard Dawson (nee Colin Lionel Emm; ex of Diana Dors)
British-American comedian and actor of TV (Hogan's Heroes; Rowan & Martin's Laugh-In; The New Dick Van Dyke Show), game show panelist and host (Family Feud; Match Game 73) (born Nov. 20, 1932 – died June 2, 2012; age 79). Richard Dawson died of esophageal cancer complications. (Richard Dawson 1968 Hogan's Heroes Photo: Maury Foldare and Associates)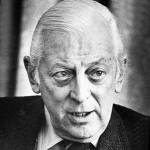 Alistair Cooke (nee Alfred Cooke)
British-American writer, journalist, BBC film critic, NBC radio broadcaster (London Letter; American Letter), author, TV broadcaster, commentator and host (Omnibus; Masterpiece Theatre / Masterpiece Classic; Transatlantic Quiz) (born Nov. 20, 1908 – died Mar. 30, 2004; age 95). Alistair Cooke died of lung cancer. (Alistair Cooke 1974 Photo: Marion S. Trikosko)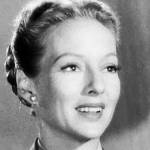 Evelyn Keyes (ex of Charles Vidor, John Huston, Artie Shaw)

American movie actress (The Jolson Story; The Seven Year Itch; Here Comes Mr. Jordan; 99 River Street; Gone With the Wind; Iron Man; Mrs. Mike; The Prowler; Mr. Soft Touch; The Lady in Question) (born Nov. 20, 1916 – died July 4, 2008; age 91). Evelyn Keyes had Alzheimer's Disease and died of uterine cancer. Ex-partner of Michael Todd. (Evelyn Keyes 1948 The Mating of Millie)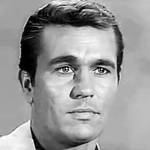 Don Durant (nee Donald Alison Durae)
American singer, actor of TV (Johnny Ringo; Sergeant Preston of the Yukon; Perry Mason; The Ray Anthony Show; Zane Grey Theater; Wagon Train; The Twilight Zone; The Virginian; Laramie; Man With a Camera), and movies (She Gods of Shark Reef) (born Nov. 20, 1932 – died Mar. 15, 2005; age 72). Don Durant died after a lung infection. (Don Durant 1960 Johnny Ringo)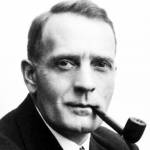 Edwin Hubble
Pioneering American astronomer & researcher of extragalactic astronomy (Hubble's Law of recessional velocity; the Hubble sequence for classifying galaxies), Hubble Telescope namesake, and WWII ballistics researcher (born Nov. 20, 1889 – died Sept. 28, 1953; age 63). Edwin Hubble died of a brain blood clot. (Edwin Hubble 1931 Photo: Johan Hagemeyer)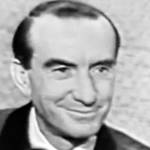 Emilio Pucci (Don Emilio Pucci, Marchese di Barsento)

Italian WWII bomber pilot, film costumer designer (The Seventh Floor), fashion designer & founder of the Pucci fashion house and brand (swimwear, bright patterned scarves, womenswear, lingerie), known for colorful geometric prints (born Nov. 20, 1914 – died Nov. 29, 1992; age 78). Emilio Pucci's cause of death is unknown. (Emilio Pucci 1967 What's My Line?)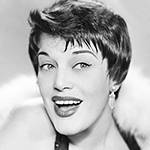 Kaye Ballard (nee Catherine Gloria Balotta)

American singer & actress of TV (Kaye Buell on The Mothers-in-Law; What a Dummy; The Doris Day Show; The Hollywood Squares; All My Children) and movies (The Girl Most Likely; Freaky Friday; The Ritz; A House is Not a Home) (born Nov. 20, 1925 – died Jan. 21, 2019; age 93). Kaye Ballard died of kidney cancer. (Kaye Ballard 1950s Photo: Maurice Seymour / MCA)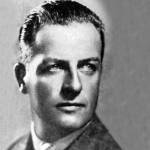 Reginald Denny (nee Reginald Leigh Dugmore)
English WWI Royal Air Force pilot, inventor (radio drome), actor of classic & silent films (The Iron Trail; Sherlock Holmes; The Kentucky Derby; Sporting Youth; On Your Toes; Rebecca; Private Lives; Of Human Bondage; Red Hot Speed; Kiki; Vagabond Lady; Bulldog Drummond's Bride) (born Nov. 20, 1891 – died June 16, 1967; age 75). (Reginald Denny 1929 Photo: Universal Weekly)
Robert Armstrong (aka Bob Armstrong; ex of Peggy Allenby)
American actor TV (The First Hundred Years; State Trooper), silent & classic movies (King Kong; Mighty Joe Young; The Penguin Pool Murder; Remember Last Night; The Paleface; Paid; Panama Flo; Lost Squadron; Suicide Fleet; Is My Face Red; Manhattan Love Song; The Crime Doctor's Diary) (born Nov. 20, 1890 – died Apr. 20, 1973; age 82). (Robert Armstrong 1929: Lansing Brown)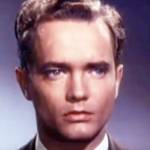 Douglas Dick
American screenwriter & actor of TV (Carl Herrick on Waterfront; Perry Mason; 77 Sunset Strip; Hawaiian Eye; Bewitched; Family Affair) and movies (Saigon; Home of the Brave; The Accused; The Red Badge of Courage; The Gambler from Natchez; The Searching Wind; Footsteps in the Night) (born Nov. 20, 1920 – died Dec. 19, 2015; age 95). (Douglas Dick 1948 Rope Trailer)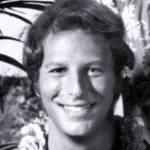 Bob Einstein (nee Stewart Robert Einstein; brother of Albert Brooks)
American TV writer, producer, & actor of TV (Super Dave; Bizarre; Curb Your Enthusiasm; Arrested Development; The Smothers Brothers Comedy Hour; Pat Paulsen's Half a Comedy Hour; The Sonny and Cher Comedy Hour) and movies (Another Nice Mess) (born Nov. 20, 1942 – died Jan. 2, 2019; age 76). Bob Einstein had cancer when he died. (Bob Einstein 1970 Photo: ABC Television)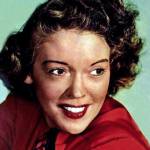 Fran Allison (nee Frances Helen Allison)
American comedienne, singer (Peter Cottontail), host, & actress of radio (Aunt Fanny on The Breakfast Club & Ozark Jubilee; Those Websters) and TV (Kukla, Fran and Ollie; CBS Children's Film Festival; The Fran Allison Show; Prime Time/ Quiz Kids) (born Nov. 20, 1907 – died June 13, 1989; age 81). Fran Allison died of myelodysplasia. (Fran Allison 1950 Photo: Radio and Television Mirror)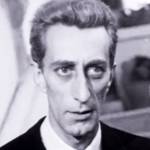 Marco Tulli
Italian film actor (Scar Tissue; It Started in Naples; The Return of Don Camillo; The Wonders of Aladdin; Shades of Zorro; Colossus and the Amazon Queen; Seven Hills of Rome; Mr. Billion; The Secret of Santa Vittoria; Robin Hood and the Pirates) (born Nov. 20, 1920 – died Mar. 20, 1982; age 61). Cause of death for Marco Tulli is unknown. (Marco Tulli 1953 Beat the Devil)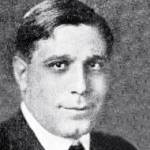 Tony Gaudio (nee Gaetano Antonio Gaudio; aka Antonio Gaudio)
Oscar-winning Italian-American cinematographer of classic & silent films (Anthony Adverse; The Red Pony; Love from a Stranger; Experiment Perilous; The Constant Nymph; Larceny, Inc.; The Letter; High Sierra; Juarez; The Adventures of Robin Hood; Little Caesar; Hell's Angels; Graustark) (born Nov. 20, 1883 – died Aug. 10, 1951; age 67). (Tony Gaudio 1923: American Cinematographer)
*Images are public domain or Creative Commons licensed & sourced via Wikimedia Commons, Vimeo, YouTube, or Flickr, unless otherwise noted*