November 20th Birthdays
If you were born on November 20th, you share a birthday with these famous people: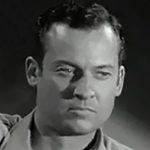 Mark Miller is 92
Nonagenarian American senior, screenwriter (A Walk in the Clouds; Savannah Smiles), and actor on TV (Please Don't Eat the Daisies; Guestward Ho!; General Hospital; The Name of the Game; Bright Promise; The Inner Flame), born November 20, 1925. (Mark Miller 1959 Zane Grey Theater Screenshot)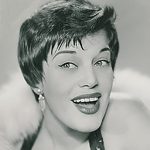 Kaye Ballard is 92 (nee Catherine Gloria Balotta)

American comedienne, singer, and actress on TV (The Mothers-in-Law; What a Dummy; The Doris Day Show; The Hollywood Squares; Henry Morgan's Great Talent Hunt), and nonagenarian senior born November 20, 1925. (Kaye Ballard 1950s Photo: Maurice Seymour / MCA | Wikimedia PD)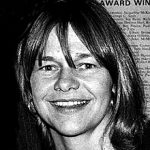 Estelle Parsons is 90
New American nonagenarian senior, singer, and Academy Award-winning actress on stage, TV (Roseanne; Today) and in movies (Bonnie and Clyde; Rachel, Rachel; Don't Drink the Water; For Pete's Sake), born November 20, 1927. (Estelle Parsons 1977 Photo: Ron Reagan | Wikimedia PD)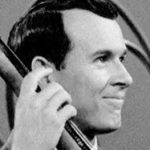 Dick Smothers is 78 (nee Richard Remick Smothers)
American comedian, musician, & actor on TV (The Smothers Brothers Comedy Hour; My Brother the Angel; The Smothers Brothers Summer Show; Hollywood Squares; Fitz and Bones), and septuagenarian born November 20, 1939. (Dick Smothers 1967 Photo: CBS TV | Wikimedia PD)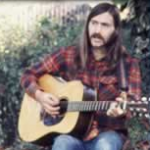 Norman Greenbaum is 75
Septuagenarian Jewish-American musician, songwriter, and singer of the best-selling pop and spiritual single Spirit in the Sky (1969), featured in ads, TV series & movies (Apollo 13; Maid to Order), born November 20, 1942. (Norman Greenbaum Photo: Courtesy NormanGreenbaum.com)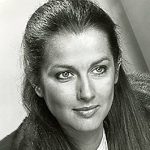 Veronica Hamel is 74
American model and actress on TV (Hill Street Blues; Harold Robbins' 79 Park Avenue; Philly; Kane & Abel; Third Watch; Lost), movies (Cannonball!; Beyond the Poseidon Adventure; Determination of Death), and septuagenarian born November 20, 1943. (Veronica Hamel 1980s Photo: NBC | Wikimedia PD)
Joe Walsh is 70 ("Clown Prince of Rock")
New septuagenarian American Rock & Roll Hall of Fame musician, singer & songwriter (Rocky Mountain Way; Life's Been Good) with the Eagles (Hotel California; Life in the Fast Lane), Rolling Stone's 100 Greatest Guitarists of All Time, born November 20, 1947. (Joe Walsh Photo: Eagles.com)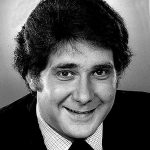 Richard Masur is 69
American character actor on TV (One Day at a Time; Rhoda; All My Children; Empire; Picket Fences), movies (Walker; Who'll Stop the Rain; Semi-Tough; Hanover Street; The Mean Season; My Science Project; Shoot to Kill), & senior born November 20, 1948. (Richard Masur 1975 Photo: Wikimedia PD) 
(South Shore, Canada Photo: Tiim Foster via Unsplash)
Happy Birthday to everyone celebrating their birthday on November 2, 2017!
And remembering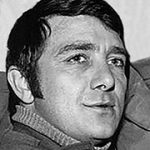 Richard Dawson (nee Colin Lionel Emm)
British-American comedian and actor on TV (Hogan's Heroes; Rowan & Martin's Laugh-In; The New Dick Van Dyke Show), and game show panelist & host (Family Feud; Match Game 73; Match Game PM) (born Nov. 20, 1932 - died June 2, 2012; age 79). Richard Dawson died of esophageal cancer. (Richard Dawson 1968 Hogan's Heroes Photo: Wikimedia PD)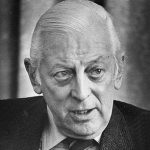 Alistair Cooke (nee Alfred Cooke)
British-American writer, journalist, BBC film critic, NBC radio broadcaster (London Letter; American Letter), author, TV broadcaster, commentator and host (Omnibus; Masterpiece Theatre / Masterpiece Classic) (born Nov. 20, 1908 - died Mar. 30, 2004; age 95). Alistair Cooke died of lung cancer. (Alistair Cooke 1974 Photo: Marion S. Trikosko | Wikimedia PD)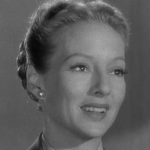 Evelyn Keyes 

American movie actress (The Jolson Story; The Seven Year Itch; Here Comes Mr. Jordan; The Mating of Millie; 99 River Street; Gone With the Wind; Iron Man; Mrs. Mike; The Prowler; Mr. Soft Touch; Enchantment) (born Nov. 20, 1916 - died July 4, 2008; age 91). Evelyn Keyes had Alzheimer's Disease and died of uterine cancer. (Evelyn Keyes 1948 The Mating of Millie Screenshot)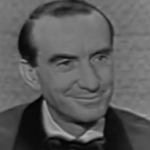 Emilio Pucci (Don Emilio Pucci, Marchese di Barsento)

Italian WWII bomber pilot, fashion designer and founder of the Pucci fashion house and brand (swimwear, bright patterned scarves, womenswear, lingerie) (born Nov. 20, 1914 - died Nov. 29, 1992; age 78). Emilio Pucci's cause of death is unknown. (Emilio Pucci 1967 What's My Line Screenshot)