January 30th Birthdays
If you were born on January 30th you share a celebrity birthday with these famous people: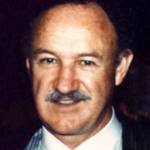 Gene Hackman is 93 (nee Eugene Allen Hackman)
Academy Award-winning American movie actor (The French Connection; No Way Out; Bonnie and Clyde; The Poseidon Adventure; Hawaii; Downhill Racer; Superman; Hoosiers; Mississippi Burning; Narrow Margin; Runaway Jury; Scarecrow; Lilith), born January 30, 1930. (Gene Hackman 1989: I, Bufu)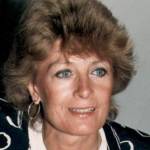 Vanessa Redgrave is 86 (married Franco Nero; ex of Tony Richardson)
Emmy, Tony & Oscar-winning English actress of stage, TV (Nip/Tuck; Call the Midwife), and movies (Julia; Camelot; A Man for All Seasons; Isadora; Agatha; Yanks; The Bostonians; Foxcatcher), born January 30, 1937. Ex-partner of Timothy Dalton. (Vanessa Redgrave 1987: Giffoni Film Festival / sconosciuto)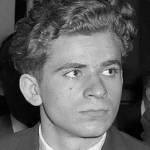 Boris Spassky is 86
Soviet-French-Russian chess prodigy, 1955 Russian chess grandmaster, and World Chess Champion (1969-1972) who lost his title to Bobby Fischer in 1972, born January 30, 1937. (Boris Spassky 1956 Photo: Herbert Behrens / Dutch National Archives)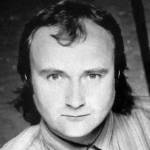 Phil Collins is 72 (nee Philip David Charles Collins)
Oscar & Grammy-winning Songwriters & Rock & Roll Halls of Fame English drummer, singer solo (In The Air Tonight; Against All Odds; One More Night; You Can't Hurry Love; Easy Lover; Another Day in Paradise), & with Genesis (Invisible Touch), born January 30, 1951. (Phil Collins 1986: Press Association Photos)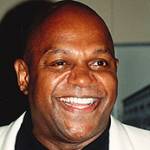 Charles S. Dutton is 72 (nee Charles Stanley Dutton; ex of Debbi Morgan)
Emmy Award-winning American producer & actor of stage, TV (Roc; Threshold; Longmire), and movies (Rudy; Alien 3; A Time to Kill; Gothika;  Nick of Time; Random Hearts; Secret Window), born January 30, 1951. (Charles S. Dutton 2018 Photo: John Mathew Smith & www.celebrity-photos.com)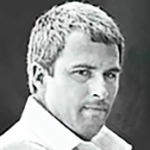 Curtis Strange is 68
World Golf Hall of Fame American professional golfer with over 16 PGA Tour championships, 2-time winner of the U.S. Open (1988 & 1989), 1988 PGA Player of the Year, and 3-time PGA Tour leading money winner (1985, 1987 & 1988), born January 30, 1955. (Curtis Strange 1987 Photo: eBay)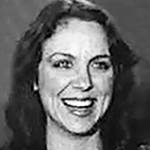 Brett Butler is 65 (nee Brett Anderson)
American stand-up comedienne, comedy writer (Dolly), & actress of TV (Grace Kelly on Grace Under Fire; Anger Management; The Young and the Restless; How to Get Away with Murder) and movies (The Comedian), born January 30, 1958. (Brett Butler 1983 Photo: John Everett / Houston Chronicle)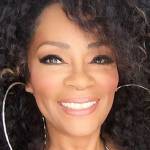 Jody Watley is 64
American record producer, former Soul Train dancer, singer-songwriter solo (Looking for a New Love; Don't You Want Me; Some Kind of Lover; Friends; Everything; Real Love), and with Shalamar (Dead Giveaway), born January 30, 1959. (Jody Watley 2016 Photo: JodyWatleyOfficial,AvidMusicInc)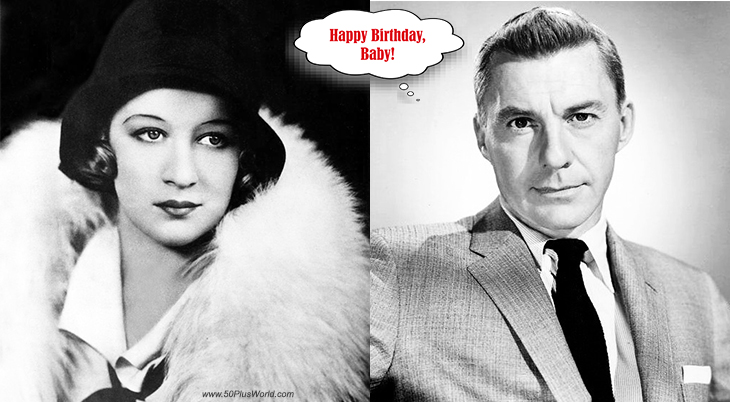 (Greta Nissen 1931 | David Wayne 1955)
Happy Birthday to everyone celebrating their birthday on January 30th!
Remember These January 30th Famous Birthdays
Dick Martin (nee Thomas Richard Martin; ex of Peggy Connelly)
American TV producer & director (The Bob Newhart Show; Newhart), actor & comedian of TV (Rowan & Martin's Laugh-In; The Lucy Show; Match Game 73; Tattletales; Celebrity Sweepstakes) and movies (The Glass Bottom Boat, The Maltese Bippy) (born Jan. 30, 1922 – died May 24, 2008; age 86). Dick Martin died of respiratory problems. (Dick Martin 1967 Photo: NBC TV)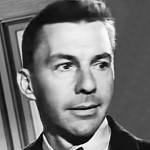 David Wayne (nee Wayne James McMeekan)
Tony Award-winning American actor of stage, movies (The Three Faces of Eve; The Tender Trap; How to Marry a Millionaire; Stella; My Blue Heaven; The Front Page), and TV (House Calls; Ellery Queen; The Good Life; Batman) (born Jan. 30, 1914 – died Feb. 9, 1995; age 81). David Wayne died of lung cancer complications. (David Wayne 1951 As Young as You Feel Trailer)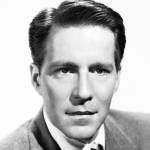 Hugh Marlowe (nee Hugh Herbert Hipple; ex of Edith Atwater)
American actor of TV (Jim Mathews on Another World; Ellery Queen on Mystery is My Business & The Adventures of Ellery Queen) and movies (Twelve O'Clock High; Rawhide: All About Eve; Night and the City; The Black Whip; Casanova's Big Night) (born Jan. 30, 1911 – died May 2, 1982; age 71). Hugh Marlowe died of a heart attack. (Hugh Marlowe 1950 All About Eve Photo: 20th Century Fox)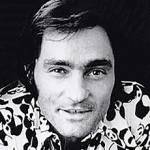 Marty Balin (nee Martyn Jerel Buchwald)
Rock & Roll Hall of Fame American singer-songwriter with Jefferson Airplane & Jefferson Starship (Hearts; Count on Me; Runaway; Miracles; With Your Love; Comin' Back to Me), and celebrity portrait painter (born Jan. 30, 1942 – died Sept. 27, 2018; age 76). Marty Balin had open heart surgery in 2016; his cause of death is unknown. (Marty Balin 1976 Photo: Grunt-RCA Records)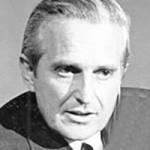 Douglas Engelbart

American electrical engineering engineer, inventor & developer of internet & computer enhancements (computer mouse; bitmapped screens; hypertext; networked computers), founder of the Bootstrap Alliance (born Jan. 30, 1925 – died July 2, 2013; age 88). Cause of death for Douglas Engelbart was kidney failure. (Douglas Engelbart 1968 Photo: SRI International)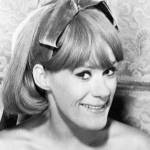 Tammy Grimes (ex of Christopher Plummer, Jeremy Slate)
Tony Award-winning American actress of stage, TV (Mrs. Haversham on Loving; The Tammy Grimes Show) and movies (America; Somebody Killed Her Husband; The Runner Stumbles; Can't Stop the Music) (born Jan. 30, 1934 – died Oct. 30, 2016; age 82). Mother of Amanda Plummer. Tammy Grimes died of natural causes. (Tammy Grimes 1966 Photo: ABC TV)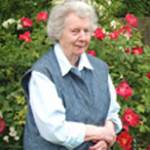 Margaret Yorke (nee Margaret Larminie; aka Margaret Beda Nicholson)
English crime fiction writer, author of Patrick Grant mysteries (Mortal Remain; Dead in the Morning; Cast for Death; Summer Flight; Find Me a Villain; Evidence to Destroy; A Small Deceit; Act of Violence) (born Jan. 30, 1924 – died Nov. 17, 2012; age 88). Margaret Yorke died of unknown causes. (Margaret Yorke Photo: © 2012 Martin Edwards / www.martinedwardsbooks.com)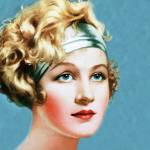 Greta Nissen (nee Grethe Rüzt-Nissen; ex of Weldon Heyburn)
Norwegian-American dancer-actress beginning in silent movies (In the Name of Love; The Wanderer; Transatlantic; Blonde or Brunette; The King on Main Street; The Lucky Lady; The Love Thief; Good Sport; Ambassador Bill; The Popular Sin; Fazil; Blind Alleys; The Circus Queen Murder; Melody Cruise) (born Jan. 30, 1906 – died May 15, 1988; age 82). (Greta Nissen 1925: Tempest Inman)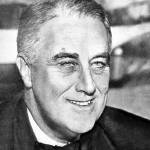 Franklin D. Roosevelt (married Eleanor Roosevelt)
American lawyer, business executive, government official (Assistant Secretary of the Navy), & politician whose legs were paralyzed. He founded the National Foundation for Infantile Paralysis, elected to 4 terms as U.S. President during the Depression & WWII (New Deal; Fireside Chats) (born Jan. 30, 1882 – died Apr. 12, 1945; age 63). (Franklin Delano Roosevelt 1938)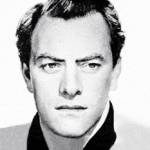 John Ireland (half-brother of Tommy Noonan; ex of Joanne Dru)
Canadian actor of TV (John Hunter on The Cheaters; Rawhide) & films (All the King's Men; Gunfight at the O.K. Corral; The Scarf; Brushfire; Farewell, My Lovely; Little Big Horn; Railroaded!; Mr. Soft Touch; I Shot Jesse James; Open Secret; I Saw What You Did; Red River; Raw Deal; The Fast and the Furious) (born Jan. 30, 1914 – died Mar. 21, 1992; age 78). (John Ireland 1949)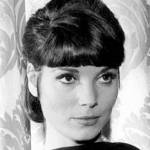 Elsa Martinelli (nee Elisa Tia; ex of Willy Rizzo)
Italian movie actress (Hatari!; The Indian Fighter; Blood and Roses; Love in Rome; The Pigeon That Took Rome; The V.I.P.s; Madigan's Millions; Every Man is My Enemy; The Lion's Share; Prisoner of the Volga; The Belle Star Story; Four Girls in Town) and model (born Jan. 30, 1935 – died July 8 2017; age 82). Elsa Martinelli died of cancer. (Elsa Martinelli 1965 The Rogues Photo: NBC TV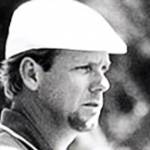 Payne Stewart (nee William Payne Stewart)
World Golf Hall of Fame American golfer on the European, Japan, Australasia & PGA tours ('89 PGA Championship winner; '92 & '99 U.S. Open Winner), 5X Ryder Cup teams & 3X U.S. World Cup teams; 1989 Byron Nelson & 2014 Bob Jones Award winner (born Jan. 30, 1957 – died Oct. 25, 1999; age 42). Payne Stewart died in a plane crash. (Payne Stewart 1998: Supergolfdude)
*Images are public domain or Creative Commons licensed & sourced via Wikimedia Commons or Flickr, unless otherwise noted*