January 30th Birthdays
If you were born on January 30th you share a birthday with these famous people: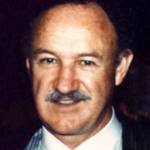 Gene Hackman is 91 (nee Eugene Allen Hackman)
Academy Award-winning American retired movie actor (The French Connection; No Way Out; Bonnie and Clyde; The Poseidon Adventure; Hawaii; Downhill Racer; Superman; Hoosiers; Mississippi Burning; Narrow Margin; Runaway Jury), born January 30, 1930. (Gene Hackman 1989 Photo: I, Bufu)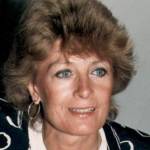 Vanessa Redgrave is 84
Emmy, Tony and Academy Award-winning English actress of stage, TV (Nip/Tuck; Call the Midwife), and movies (Julia; Camelot; A Man for All Seasons; Isadora; Agatha; Yanks; The Bostonians; Foxcatcher), born January 30, 1937. (Vanessa Redgrave 1987 Photo: Giffoni Film Festival / sconosciuto)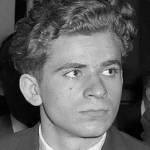 Boris Spassky is 84
Soviet-French-Russian chess prodigy, 1955 Russian chess grandmaster, and World Chess Champion (1969-1972) who lost his title to Bobby Fischer in 1972, born January 30, 1937. (Boris Spassky 1956 Photo: Herbert Behrens / Dutch National Archives)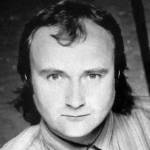 Phil Collins is 70 (nee Philip David Charles Collins)
Oscar & Grammy-winning Songwriters & Rock & Roll Halls of Fame English drummer, singer solo (In The Air Tonight; Against All Odds; One More Night; You Can't Hurry Love; Easy Lover), and with Genesis (Invisible Touch), born January 30, 1951. (Phil Collins 1986 Photo: Press Association Photos)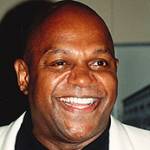 Charles S. Dutton is 70 (nee Charles Stanley Dutton)
Emmy Award-winning American producer & actor of stage, TV (Roc; Threshold; Longmire), and movies (Rudy; Alien 3; A Time to Kill; Gothika;  Nick of Time; Random Hearts; Secret Window), born January 30, 1951. (Charles S. Dutton 2018 Photo: John Mathew Smith & www.celebrity-photos.com)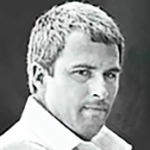 Curtis Strange is 66
World Golf Hall of Fame American professional golfer with over 16 PGA Tour championships, 2-time winner of the U.S. Open (1988 & 1989), 1988 PGA Player of the Year, and 3-time PGA Tour leading money winner (1985, 1987 & 1988), born January 30, 1955. (Curtis Strange 1987 Photo: eBay)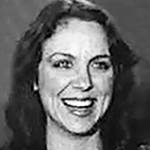 Brett Butler is 63 (nee Brett Anderson)
American stand-up comedienne, comedy writer (Dolly), & actress of TV (Grace Kelly on Grace Under Fire; Anger Management; The Young and the Restless; How to Get Away with Murder) and movies (The Comedian), born January 30, 1958. (Brett Butler 1983 Photo: John Everett / Houston Chronicle)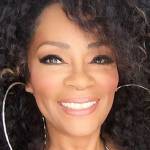 Jody Watley is 62
American record producer, former Soul Train dancer, singer-songwriter solo (Looking for a New Love; Don't You Want Me; Some Kind of Lover; Friends; Everything; Real Love), and with Shalamar (Dead Giveaway), born January 30, 1959. (Jody Watley 2016 Photo: JodyWatleyOfficial,AvidMusicInc)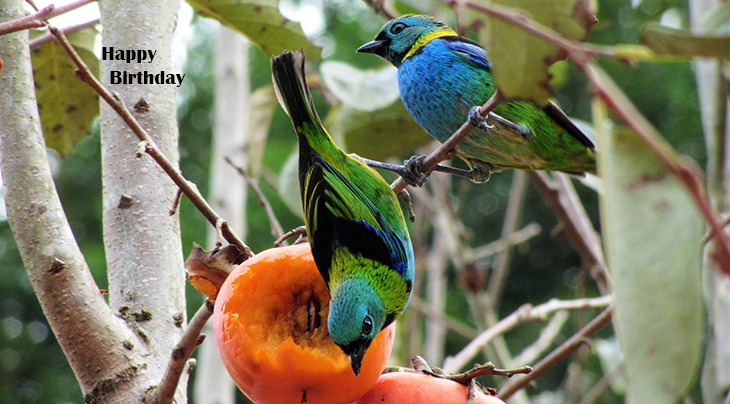 (Green-Headed Tanager, Rio de Janeir, Brazil Photo: Carlos de Almeida via Unsplash)
Happy Birthday to everyone celebrating their birthday on January 30!
And remembering
Dick Martin (nee Thomas Richard Martin)
American TV producer & director (The Bob Newhart Show; Newhart), actor & comedian of TV (Rowan & Martin's Laugh-In; The Lucy Show; Match Game 73; Tattletales; Celebrity Sweepstakes) and movies (The Glass Bottom Boat, The Maltese Bippy) (born Jan. 30, 1922 – died May 24, 2008; age 86). Dick Martin died of respiratory problems. (Dick Martin 1967 Photo: NBC TV)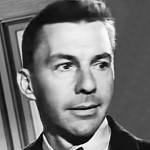 David Wayne (nee Wayne James McMeekan)
Tony Award-winning American actor of stage, movies (The Three Faces of Eve; The Tender Trap; How to Marry a Millionaire; Stella; My Blue Heaven; The Front Page), and TV (House Calls; Ellery Queen; The Good Life; Batman) (born Jan. 30, 1914 – died Feb. 9, 1995; age 81). David Wayne died of lung cancer complications. (David Wayne 1951 As Young as You Feel Trailer)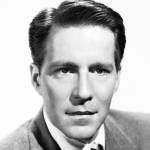 Hugh Marlowe (nee Hugh Herbert Hipple)
American actor of TV (Jim Mathews on Another World; Ellery Queen on Mystery is My Business & The Adventures of Ellery Queen) and movies (Twelve O'Clock High; Rawhide: All About Eve; Night and the City; The Black Whip; Casanova's Big Night) (born Jan. 30, 1911 – died May 2, 1982; age 71). Hugh Marlowe died of a heart attack. (Hugh Marlowe 1950 All About Eve Photo: 20th Century Fox)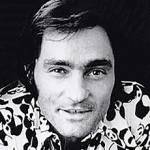 Marty Balin (nee Martyn Jerel Buchwald)
Rock & Roll Hall of Fame American singer-songwriter with Jefferson Airplane & Jefferson Starship (Hearts; Count on Me; Runaway; Miracles; With Your Love; Comin' Back to Me), and celebrity portrait painter (born Jan. 30, 1942 – died Sept. 27, 2018; age 76). Marty Balin had open heart surgery in 2016; his cause of death is unknown. (Marty Balin 1976 Photo: Grunt-RCA Records)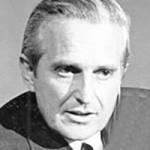 Douglas Engelbart

American electrical engineering engineer, inventor & developer of internet & computer enhancements (computer mouse; bitmapped screens; hypertext; networked computers), founder of the Bootstrap Alliance (born Jan. 30, 1925 – died July 2, 2013; age 88). Cause of death for Douglas Engelbart was kidney failure. (Douglas Engelbart 1968 Photo: SRI International)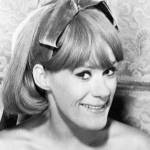 Tammy Grimes
Tony Award-winning American actress of stage, TV (Mrs. Haversham on Loving; The Tammy Grimes Show) and movies (America; Somebody Killed Her Husband; The Runner Stumbles; Can't Stop the Music), first wife of Christopher Plummer (born Jan. 30, 1934 – died Oct. 30, 2016; age 82). Tammy Grimes died of natural causes. (Tammy Grimes 1966 Photo: ABC TV)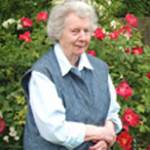 Margaret Yorke (nee Margaret Larminie; aka Margaret Beda Nicholson)
English crime fiction writer, author of Patrick Grant mysteries (Mortal Remain; Dead in the Morning; Cast for Death; Summer Flight; Find Me a Villain; Evidence to Destroy; A Small Deceit; Act of Violence) (born Jan. 30, 1924 – died Nov. 17, 2012; age 88). Margaret Yorke died of unknown causes. (Margaret Yorke Photo: © 2012 Martin Edwards / www.martinedwardsbooks.com)
*Images are public domain or Creative Commons licensed & sourced via Wikimedia Commons or Flickr, unless otherwise noted*