October 12th Birthdays
If you were born on October 12th, you share a celebrity birthday with these famous people: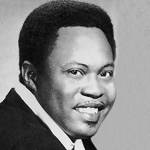 Sam Moore is 87 (nee Samuel David Moore)

Grammy Award-winning American gospel, soul & R&B singer with Rock & Roll Hall of Fame duo Sam & Dave (Soul Man; Hold On, I'm Comin'; When Something is Wrong With My Baby; I Thank You; You Got Me Hummin; Soothe Me; Think), born October 12, 1935. (Sam Moore 1967 Photo: Stax)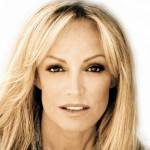 Susan Anton is 72 (married Jeff Lester)
American former beauty pageant contestant (Miss California 1969), model, singer (Killin' Time), and actress of stage, TV (Baywatch; Mel & Susan Together) and movies (Golden Girl; Spring Fever; Cannonball Run II), born October 12, 1950. (Susan Anton Photo: Used by permission of Susan Anton)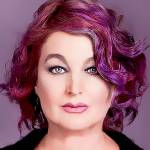 Jane Siberry is 67 (nee Jane Stewart; aka Issa)
Canadian musician, songwriter and & singer (Calling All Angels; Map of the World; One More Colour; Sail Across the Water; Mimi on the Beach; It Can't Rain All the Time; Love is Everything), and record producer (Sheeba Records), born October 12, 1955. (Jane Siberry 2007 Photo: JaneSiberry.com)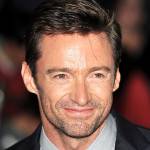 Hugh Jackman is 54 (married Deborra-Lee Furness)
Tony & Emmy Award-winning Australian singer & actor of stage, TV and movies (Kate & Leopold; X-Men films; Prisoners; Australia; Les Misérables; Van Helsing; Someone Like You…; The Prestige; Eddie the Eagle; Wolverine; Logan), born October 12, 1968. (Hugh Jackman 2011 Photo: Paul Cush)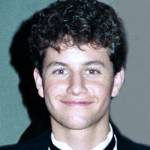 Kirk Cameron is 52 (married Chelsea Noble)
American actor of television (Mike Seaver on Growing Pains; Kirk; Bret Maverick) and films (The Best of Times; Like Father Like Son; Listen to Me; The Willies; Left Behind movies; Fireproof; Kirk Cameron's Saving Christmas; Extraordinary), born October 12, 1970. (Kirk Cameron 1989 Photo: Alan Light)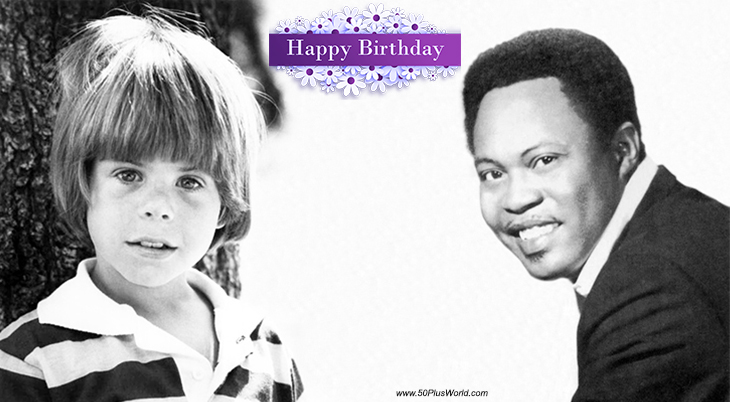 (Adam Rich 1977: ABC | Sam Moore 1967: Stax)
Happy Birthday to everyone celebrating their birthday on October 12th!
Remember These October 12th Famous Birthdays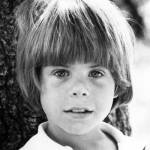 Adam Rich
American child model & actor of television commercials & series (Nicholas Bradford on Eight is Enough; Presto the Magician on Dungeons & Dragons; Code Red; Fantasy Island; CHiPs; Small Wonder) and movies (The Devil and Max Devlin; Dickie Roberts: Former Child Star) (born Oct. 12, 1968 – died Jan. 7, 2023; age 54). (Adam Rich 1977 Photo: ABC)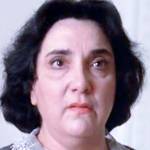 Antonia Rey
Cuban-American character & voice over actress of stage, TV (The Secret Storm; Dora the Explorer; Happy!; All My Children), and movies (Hair; Coogan's Bluff; Klute; The Lords of Flatbush; The Money; King of the Gypsies; Wise Guys; Kiss Me, Guido; Only You) (born Oct. 12, 1927 – died Feb. 21, 2019; age 92). Antonia Rey died of natural causes. (Antonia Rey 1980 The Changeling)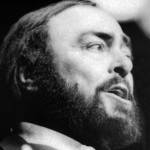 Luciano Pavarotti
Italian tenor opera singer (Tosca; Nessun dorma; La bohème, Madama Butterfly; Rigoletto; Aida; Miss Sarajevo), member of The Three Tenors with Plácido Domingo and José Carreras (O sole mio), and actor (Yes, Giorgio) (born Oct. 12, 1935 – died Sept. 6, 2007; age 71). Luciano Pavarotti died of pancreatic cancer. (Luciano Pavarotti 1999 Photo: Dan Perry)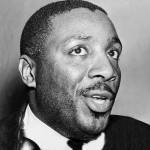 Dick Gregory (nee Richard Claxton Gregory)

American civil rights and peace activist, author (nigger; Write Me In), ERA & feminist supporter, stand-up comedian, recording artist (You Don't Know Dick; My Brother's Keeper), and actor (Panther) (born Oct. 12, 1932 – died Aug. 19, 2017; age 84). Dick Gregory died of heart failure. (Dick Gregory 1964 Photo: Herman Hiller / New York World Telegram & Sun)
William Steinkraus (aka Bill Steinkraus)
WWII American Calvary Regiment vet, winner of 4 Olympic show jumping medals (1968 Mexico City individual gold; 1960 Rome & 1972 Munich team silver; 1952 Helsinki team bronze), and author (Riding and Jumping) (born Oct. 12, 1925 – died Nov. 29, 2017; age 92). Cause of death for William Steinkraus is unknown. (William Steinkraus 1964 Photo: Universal Pictorial)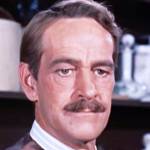 Arthur Space (nee Charles Arthur Space)
American actor of TV (Herbert Brown on National Velvet; Doc on Lassie; Zorro; Perry Mason; Wagon Train) & films (The Big Noise; The Invisible Wall; Rustler's of Devil's Canyon; The Crimson Key; The Spirit of St. Louis; The Red House; Terror at Red Wolf Inn; Fargo; Black Beauty) (born Oct. 12, 1908 – died Jan. 13, 1983; age 74). Arthur Space died of cancer. (Arthur Space 1960 Bonanza)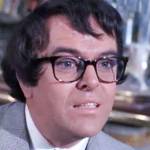 Kenneth Griffith (nee Kenneth Reginald Griffiths)
Welsh filmmaker, actor of TV and movies (The Starfish; Snowball; Young, Willing and Eager; Murder Can Be Deadly; High Treason; The Prisoner; Lucky Jim; Terror Street; Chain of Events; Only Two Can Play; The Sea Wolves) (born Oct. 12, 1921 – died June 25, 2006; age 84). Kenneth Griffith had Alzheimer's disease before he died. (Kenneth Griffith 1967 The Bobo Trailer)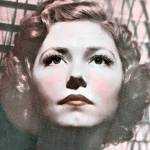 Josephine Hutchinson (daughter of Leona Roberts)
American actress of Broadway, TV, & films (The Story of Louis Pasteur; North by Northwest; Son of Frankenstein; Miracle in the Rain; Somewhere in the Night; Happiness Ahead; Step Down to Terror; Walk Like a Dragon; Baby the Rain Must Fall; Ruby Gentry) (born Oct. 12, 1903 – died June 4, 1998; age 94). Married Staats Cotsworth; ex love of Eva Le Gallienne. (Josephine Hutchinson 1936)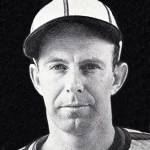 Rick Ferrell (nee Richard Benjamin Ferrell; brother of Wes Ferrell)
Baseball Hall of Fame American professional baseball player, 8X MLB All-Star catcher (St. Louis Browns 1929-1933, 1941-1943; Boston Red Sox 1933-1937; Washington Senators 1937-1941, 1944-1945, 1947), MLB coach (Washington Senators 1948-1949; Detroit Tigers 1950-1954), Tigers scout, & GM (born Oct. 12, 1906 – died Sept. 7, 1984; age 77). (Rick Ferrell 1941: St. Louis Browns)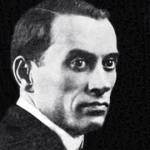 William Nigh (nee Emil Kreuske)
American silent movie actor (Salomy Jane; The Rainbow Trail; The Blue Streak; Marriage Morals), film screenwriter & director (School For Girls; Partners in Time; North of Nome; Detective; Forever Yours; Mr. Wong, Stage Struck; Lady from Chungking; The Gay Cavalier; She Gets Her Man; Crash Donovan; Without Honor) (born Oct. 12, 1881 – died Nov. 27, 1955; age 74) (William Nigh 1921)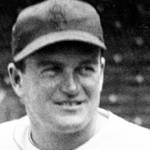 Joe Cronin (nee Joseph Edward Cronin)
Baseball Hall of Fame American professional baseball player-manager, 7X MLB All-Star shortstop (Boston Red Sox 1935-1947; Washington Senators 1928-1934; Pittsburgh Pirates 1926-1927), American League President (1959-1973); inspired the American League Joe Cronin Award (born Oct. 12, 1906 – died Sept. 7, 1984; age 77). (Joe Cronin 1937: Harris & Ewing)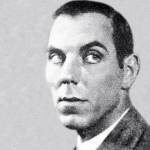 Karl Dane (nee Rasmus Karl Therkelson Gottlieb)
Danish-American comedian, silent film star (The Big Parade; The Son of the Sheik; Rookies; Bardelys the Magnificent; Baby Mine; All at Sea; Alias Jimmy Valentine; The Scarlet Letter; La Boheme) & actor of early sound movies (The Trail of '98; Billy the Kid; Navy Blues; The Red Mill) (born Oct. 12, 1886 – died Apr. 14, 1934; age 47). Karl Dane died by suicide (gunshot). (Karl Dane 1926)
Jonathan Crombie (son of David Crombie)
Canadian voice over artist (The Secret World of Benjamin Bear), screenwriter, comedian & actor of stage, TV (Gilbert Blythe on Anne of Green Gables & sequels; Mount Royal; Power Play) and films (Bullies; Cafe Romeo; A Judgment in Stone; Cottage Country) (born Oct. 12, 1966 – died Apr. 15, 2015; age 48). Jonathan Crombie died of a brain hemorrhage.
*Images are public domain or Creative Commons licensed & sourced via Wikimedia Commons, Vimeo, YouTube, or Flickr, unless otherwise noted*