August 29th Birthdays
If you were born on August 29th you share a celebrity birthday with these famous people: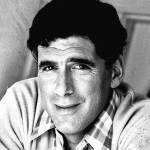 Elliott Gould is 85 (nee Elliott Goldstein; ex of Barbra Streisand)
American actor of movies (MASH; Capricorn One; The Long Goodbye; Bugsy; California Split; Ocean's Eleven & sequels; The Last Flight of Noah's Ark; The Devil and Max Devlin) and TV (E/R; Friends; Ray Donovan; Getting Personal; Doubt; L.A. Law), born August 29, 1938. (Elliott Gould 1986 Photo: CBS)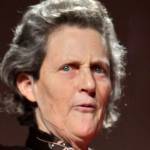 Temple Grandin is 76 (nee Mary Temple Grandin)
American animal behaviorist, autism spokesperson, scientist, inventor (the "hug box"), and author (Thinking in Pictures; Emergence; Labeled Autistic; The Autistic Brain: Thinking Across the Spectrum; Animals in Translation), born August 29, 1947. (Temple Grandin 2010 Photo:  Steve Jurvetson)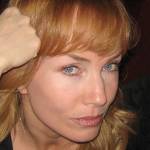 Rebecca De Mornay is 64 (nee Rebecca Jane Pearch; ex of Bruce Wagner)

American songwriter & film actress (Risky Business; The Hand That Rocks the Cradle; The Slugger's Wife; Guilty as Sin; Backdraft; And God Created Woman), born August 29, 1959. Ex-partner of Tom Cruise, Leonard Cohen, Harry Dean Stanton, othersl. (Rebecca De Mornay 2006: Sara Morishige Williams)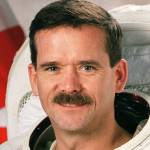 Chris Hadfield is 64
Canadian engineer, first Canadian astronaut to walk in space (Canadarm 2), International Space Station commander (low gravity impact on human biology experiments), Royal Canadian Air Force pilot (test pilot, fighter pilot), born August 29, 1959. (Chris Hadfield 2001 Photo: CSA / NASA)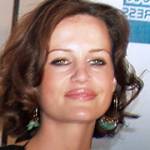 Carla Gugino is 52 (partner of Sebastián Gutiérrez)
American actress of TV (Chicago Hope; Karen Sisco; Spin City; Entourage; Manhunt; Californication; Falcon Crest) and films (Spy Kids; Night at the Museum; The Lookout; Watchmen; San Andreas; The Space Between Us; Snake Eyes), born August 29, 1971. (Carla Gugino 2007 Photo: David Shankbone)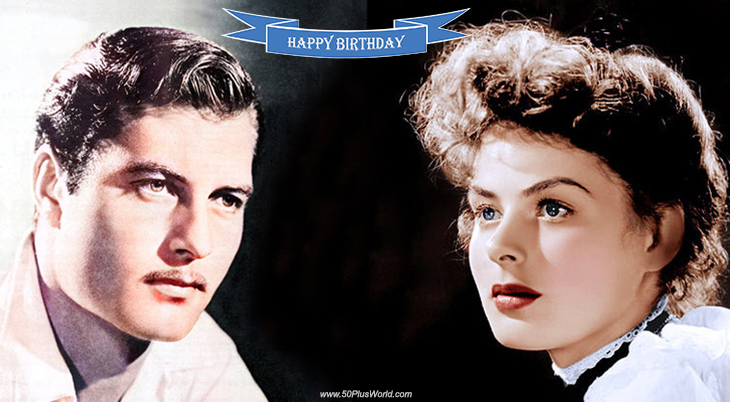 (George Montgomery 1943 | Ingrid Bergman 1944 Gaslight: Film Star Vintage)
Happy Birthday to everyone celebrating their birthday on August 29th!
Remember These August 29th Famous Birthdays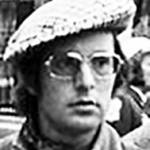 William Friedkin (married Sherry Lansing; ex-fiance of Kitty Hawks)
Oscar-winning American filmmaker of TV & movies (The French Connection; The Exorcist; To Live and Die in L.A.; The Boys in the Band; The Brink's Job; Rules of Engagement; Sorcerer; Killer Joe; Blue Chips; Cruising; Rampage) (born Aug. 29, 1935 – died Aug. 7, 2023; age 87). Ex of Jeanne Moreau, Lesley-Anne Down, Kelly Lange. (William Friedkin 1971: Warner Bros.)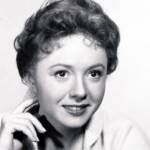 Betty Lynn (nee Elizabeth Ann Theresa Lynn)
American actress of TV (Thelma Lou on The Andy Griffith Show; Matlock; The Magical World of Disney; My Three Sons; Family Affair; Sugarfoot) & films (June Bride; Father Was a Fullback; Behind the High Wall; Mother is a Freshman; Cheaper by the Dozen; Payment on Demand; The Louisiana Hussy) (born Aug. 29, 1926 – died Oct. 16, 2021; age 95). (Betty Lynn 1960s)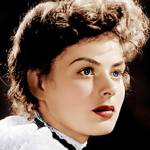 Ingrid Bergman (ex of Roberto Rossellini, Lars Schmidt)
Tony, Emmy, Oscar-winning Swedish actress of stage, TV, & movies (Casablanca; Notorious; Indiscreet; Gaslight; Spellbound; The Bells of St. Mary's; Anastasia; Cactus Flower; Joan of Arc) (born Aug. 29, 1915 – died Aug. 29, 1982; age 67). Mother of Isabella Rossellini. Ingrid Bergman died of breast cancer. (Ingrid Bergman 1944 Gaslight: George Cukor / Film Star Vintage)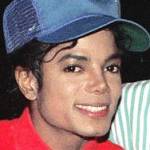 Michael Jackson (Jackson sibling – Marlon, Tito, La Toya, Janet, etc.)
Grammy-winning American singer (Billie Jean; Beat It; The Way You Make Me Feel; We Are the World; Ben; Got to Be There; Don't Stop 'Til You Get Enough; Rock With You; Thriller) with The Jackson Five (ABC; I'll Be There) (born Aug. 29, 1958 – died June 25, 2009; age 50). Ex of Lisa Marie Presley. (Michael Jackson 1988: Alan Light)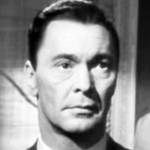 Barry Sullivan (nee Patrick Barry Sullivan)

American actor of TV (Pat Garrett on The Tall Man; The Man Called X; The Road West; Harbormaster; Streets of San Francisco) & films (The Miami Story; Julie; Bad Men of Tombstone; Wolf Larsen; Payment on Demand; The Bad and the Beautiful; Yuma; Framed) (born Aug. 29, 1912 – died June 6, 1994; age 81). Barry Sullivan died of throat cancer. (Barry Sullivan 1955 Queen Bee Trailer)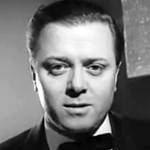 Richard Attenborough (aka Baron Richard Samuel Attenborough)
Oscar-winning English movie producer, director (Gandhi; Chaplin; Cry Freedom), & actor (Jurassic Park; Miracle on 34th Street; The Great Escape; 10 Rillington Place; The Sand Pebbles; A Chorus Line; The Flight of the Phoenix; Dunkirk) (born Aug. 29, 1923 – died Aug. 24, 2014; age 90) Brother of David Attenborough. (Richard Attenborough 1962 All Night Long Trailer)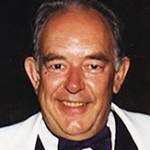 Robin Leach

English writer (New York Daily News; People), editor (The Star), television reporter, interviewer and host "champagne wishes and caviar dreams" (Lifestyles of the Rich and Famous; CNN; Entertainment Tonight; Good Morning Australia) (born Aug. 29, 1941 – died Aug. 24, 2018; age 76). Robin Leach died of stroke complications. (Robin Leach 2007 Photo: Rebbie Bibbs)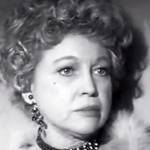 Lurene Tuttle (ex of Melville Ruick; mother of Barbara Ruick)

American actress of TV (Father of the Bride; Julia; Trapper John, M.D.; Life With Father; Perry Mason; Gunsmoke; Adam-12) & movies (The Ghost and Mr. Chicken; The Fortune Cookie; Mr. Blandings Builds His Dream House; The Affairs of Dobie Gillis; The Glass Slipper; Psycho) (born Aug. 29, 1907 – died May 28, 1986; age 78). Lurene Tuttle died of cancer. (Lurene Tuttle 1960 Johnny Ringo)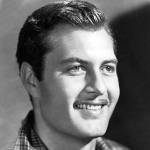 George Montgomery (nee George Montgomery Letz; ex of Dinah Shore)
American sculptor, cabinet maker, stuntman & actor of TV (Cimarron City) & films (Last of the Duanes; Riders of the Purple Sage; Jennie; Cadet Girl; King of the Wild Stallions; Roxie Hart; Ten Gentlemen From West Point; Lulu Belle; China Girl; The Cisco Kid and the Lady; The Lone Ranger) (born Aug. 29, 1916 – died Dec. 12, 2000; age 84). Ex-fiance of Hedy Lamarr. (George Montgomery 1943)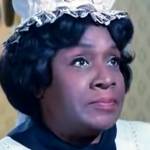 Isabel Sanford (nee Eloise Gwendolyn Sanford)

Emmy Award-winning American actress of stage, TV (Louise "Weezy" Jefferson on The Jeffersons & All in the Family; Bewitched; Mod Squad) and movies (Guess Who's Coming to Dinner; Lady Sings the Blues; The Young Runaways; The New Centurions; Love at First Bite) (born Aug. 29, 1917 – died July 9, 2004; age 86). Isabel Sanford died of natural causes. (Isabel Sanford 1970 Daniel Boone)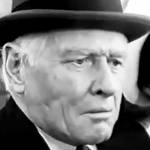 George Macready (nee George Peabody Macready Jr.)
American actor of stage, TV (Martin Peyton on Peyton Place; Perry Mason; The Rifleman) & movies (Gilda; Coroner Creek; Beyond Glory; Knock on Any Door; The Doolins of Oklahoma; Detective Story; The Seventh Cross; Paths of Glory; Seven Days in May) (born Aug. 29, 1899 – died July 2, 1973; age 73). George Macready died of emphysema. (George Macready 1964 Peyton Place)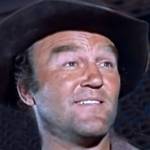 Lane Bradford (nee John Myrtland Le Varre, Jr.)
American actor of movies & TV (Gunsmoke; Death Valley Days; The Lone Ranger; Lassie; Laredo; Wagon Train; Cheyenne; Black Saddle; Rawhide; Annie Oakley; Maverick; The Adventures of Rin Tin Tin; The Texan; Zane Grey Theater; Fury; 26 Men; Broken Arrow) (born Aug. 29, 1922 – died June 5, 1973; age 50). Lane Bradford died of a cerebral hemorrhage. (Lane Bradford 1960 Bonanza)
Tefft Johnson (nee William Tefft Johnson Jr.)
American silent film director & actor (The Love Defender; Sonny Boy at the Bat; The Faith of Sonny Jim; Auld Lang Syne; Yellow Bird; The Battle Cry of Peace; The Lost Millionaire; Captain Mary Brown; As You Like It; The Heart of Esmeralda; Vanity Fair; The Child Crusoes; My Old Dutch; A Tale of Two Cities) (born Sept. 23, 1883 – died Oct. 15, 1956; age 73). (Tefft Johnson 1913 Photo)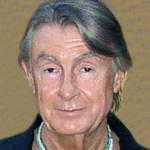 Joel Schumacher
American production & costume designer (Play It as It Lays; Sleeper), movie producer, screenwriter, & director (The Lost Boys; St. Elmo's Fire; Batman Forever; Batman & Robin; 8MM; The Phantom of the Opera; Phone Booth; Veronica Guerin; The Client; Car Wash; Flatliners; Falling Down) (born Aug. 29, 1939 – died June 22, 2020; age 80). (Joel Schumacher 2003: Kasper2006)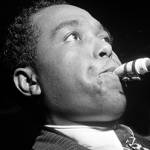 Charlie "Bird" Parker (nee Charles Parker Jr.)
Grammy Hall of Fame pioneering American jazz musician, saxophonist, composer, & bandleader (Now's the Time; Ornithology; Donna Lee; What Price Love; Billie's Bounce; Scrapple from the Apple; Confirmation; Parker's Mood) (born Aug. 29, 1920 – died Mar. 12, 1955; age 34). Charlie Parker died of a bleeding ulcer & lobar pneumonia. (Charlie Parker 1947: William P. Gottlieb)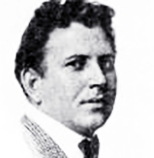 John Ince
American silent film director (Black Feather; Wages of Conscience; The Great Jewel Robbery; Cheap Kisses), stage & movie actor (Mr. Celebrity; A Scream in the Night; The Battle of Shiloh; The Hole in the Wall; The Ropin' Fool; Destry Rides Again), brother of Thomas Ince & Ralph Ince (born Aug. 29, 1878 – died Apr. 10, 1947; age 68). (John Ince 1914 Photo: The Moving Picture World)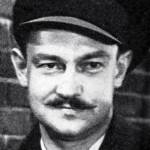 Preston Sturges (nee Edmund Preston Biden; ex of Eleanor Close Hutton)
Academy Award-winning American playwright, screenwriter & director (The Great McGinty; The Lady Eve; The Miracle of Morgan's Creek; Hail the Conquering Hero; The Palm Beach Story; Sullivan's Travels; Strictly Dishonorable; The Power and the Glory; Unfaithfully Yours) (born Aug. 29, 1898 – died Aug. 6, 1959; age 60). Grandfather of Shannon Sturges. (Preston Sturges 1935)
*Images are public domain or Creative Commons licensed & sourced via Wikimedia Commons, Vimeo, or Flickr, unless otherwise noted*