August 19th Birthdays
If you were born on August 19th you share a birthday with these famous people: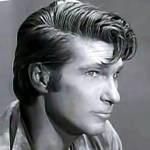 L. Q. Jones is 92 (nee Justus Ellis McQueen Jr.)
American actor of TV (The Virginian; Gunsmoke; Cheyenne; Charlie's Angels; Lassie; Rawhide; Perry Mason; The Big Valley; The F.B.I.; Ironside; Cannon; The Yellow Rose) and movies (The Patriot; An Annapolis Story; Mother, Jugs & Speed; White Line Fever), born August 19, 1927. (L. Q. Jones 1960 Black Saddle)
Debra Paget is 86 (nee Debralee Griffin)
American actress of radio, television, and movies (Love Me Tender; Broken Arrow; White Feather; The Ten Commandments; Cleopatra's Daughter; Tiger of Bengal; Princess of the Nile; Belles on Their Toes; Anne of the Indies; Prince Valiant), born August 19, 1933. (Debra Paget 1950 Broken Arrow)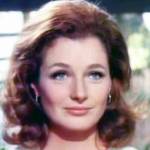 Diana Muldaur is 81

American actress of TV (Rosalind Shays on L.A. Law; Doctor Pulaski on Star Trek: The Next Generation; Joy Adamson on Born Free; McCloud; Dr. Kildare; The Survivors; The Secret Storm; A Year in the Life; The Tony Randall Show), movies, and septuagenarian born August 19, 1938. (Diana Muldaur 1970 Dan August)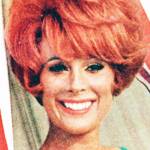 Jill St. John is 79 (nee Jill Arlyn Oppenheim)
American actress of movies (Diamonds Are Forever; Summer Love; The Liquidator; Tender is the Night; Tony Rome; Who's Minding the Store?; The Player; The Lost World), and TV (Emerald Point N.A.S.; Rowan & Martin's Laugh-In), born August 19, 1940. (Jill St. John 1967 Coppertone Ad: SenseiAlan)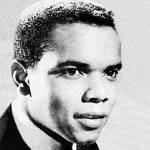 Johnny Nash is 79 (nee John Lester Nash Jr.)
American actor (Key Witness; Take a Giant Step), singer-songwriter (I Can See Clearly Now; Hold Me Tight; Stir it Up; A Very Special Love; The Teen Commandments; As Time Goes By), and co-founder of JODA Records (Bob Marley) born August 19, 1940. (Johnny Nash 1965 Photo: Joda Records)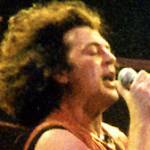 Ian Gillan is 74
English songwriter, solo vocalist (Jesus on Jesus Christ Superstar album), and lead singer for Rock & Roll Hall of Fame band Deep Purple (Smoke on the Water; Black Night; Speed King; Perfect Strangers), born August 19, 1945. (Ian Gillan 1985 Photo: Dana Wullenwaber)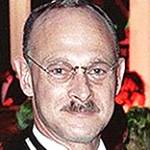 Gerald McRaney is 72
American actor of TV (Simon & Simon; Major Dad; Promised Land; Jericho; Deadwood; House of Cards; This is Us; Longmire; The Rockford Files; Barnaby Jones; Petrocelli; Gunsmoke) and movies (The NeverEnding Story; Saving Shiloh; Comanche), born August 19, 1947. (Gerald McRaney 1990 Photo: Alan Light)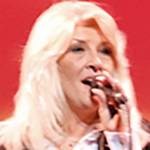 Susan Jacks is 71 (nee Susan Pesklevits)
Canadian singer-songwriter solo (I Thought of You Again; You Don't Know What Love Is; Another Woman's Man), and with The Poppy Family (Which Way You Goin' Billy?; Where Evil Grows; That's Where I Went Wrong; Good Friends), born August 19, 1948. (Susan Jacks 2008 Photo: WBH)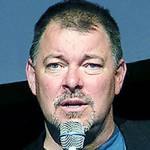 Jonathan Frakes is 67
American director and actor of television (Commander William Riker on Star Trek: The Next Generation; This is the Life; The Doctors; Days of Our Lives; Bare Essence; Paper Dolls; North and South) and movies (Star Trek films) born August 19, 1952. (Jonathan Frakes 2005 Photo: Benjamin Krahl)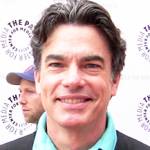 Peter Gallagher is 64

American singer & actor of stage, TV (Sandy Cohen on The O.C.; Arthur Campbell on Covert Affairs; Guiding Light; Californication), movies (Sex, Lies, and Videotape; To Gillian on Her 37th Birthday; Summer Lovers; The Idolmaker), born August 19, 1955. (Peter Gallagher 2009 Photo: Kristin Dos Santos)
Adam Arkin is 63
Daytime Emmy Award-winning American director & actor of stage, movies & TV (Dr. Aaron Shutt on Chicago Hope; Life; A Year in the Life; Northern Exposure; 8 Simple Rules; Sons of Anarchy; Knots Landing; The West Wing; China Beach; L. A. Law), born August 19, 1956. (Adam Arkin 1976 Photo: CBS)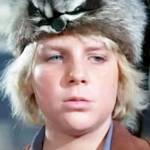 Darby Hinton is 62 (nee Edgar Raymond Darby Hinton)
American actor of stage, TV (Israel Boone on Daniel Boone; The Fall Guy) and movies (Malibu Express; Hi-Riders; Goodbye, Franklin High; Wild Faith; The Treasure of Jamaica Reef; The Return; Just For Kicks; Stargames; Bill Tilghman and the Outlaws), born August 19, 1957. (Darby Hinton 1968 Daniel Boone)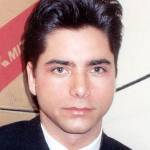 John Stamos is 56

American drummer (The Beach Boys), producer & actor of TV (Jesse Katsopolis on Full House & Fuller House; Dr. Tony Gates on ER; Blackie Parrish on General Hospital; Grandfathered) and movies (Never Too Young to Die; Born to Ride), born August 19, 1963. (John Stamos 1990 Photo: Alan Light)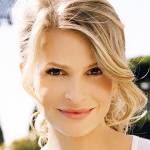 Kyra Sedgwick is 54
Emmy Award-winning American producer & actress of TV (Brenda Johnson on The Closer; Another World; Ten Days in the Valley) and movies (Personal Velocity; Something to Talk About; Singles; Phenomenon; Born on the Fourth of July, born August 19, 1965. (Kyra Sedgwick Photo: celebrityabc)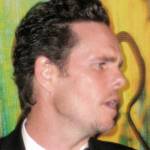 Kevin Dillon is 54
American actor of TV (Johnny "Drama" on Entourage; Paulie DeLucca on That's Life) and movies (Entourage; Platoon; The Doors; The Blob; A Midnight Clear; War Party; Immediate Family; The Doors; Poseidon; Compulsion), born August 19, 1965. (Kevin Dillon 2008 Photo: Kristin Dos Santos)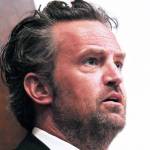 Matthew Perry is 50
American producer & actor of TV (Chandler Bing on Friends; Oscar on The Odd Couple; Growing Pains; The West Wing; Studio 60 on the Sunset Strip; The Good Wife; Mr. Sunshine) and movies (Fools Rush In; Three to Tango; Serving Sara), born August 19, 1969. (Matthew Perry 2013 Photo: Policy Exchange)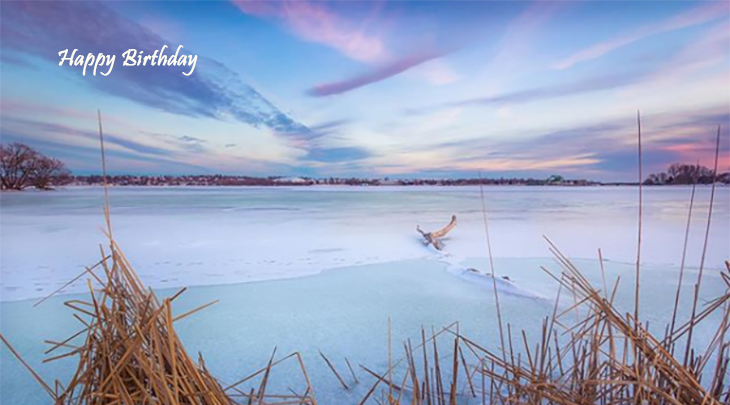 (Lake Ontario In Winter Photo: © 2020 Evi Tureluren / One Year in Kingston)
Happy Birthday to everyone celebrating their birthday on August 19th!
And remembering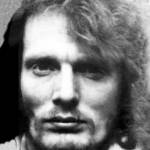 Ginger Baker is 80 (nee Peter Edward Baker)
English senior, Modern Drummer Hall of Famer and co-founder of Rock & Roll Hall of Fame rock band Cream (Toad; Sunshine of Your Love; White Room; Crossroads; Badge; Strange Brew) (born Aug. 19, 1939 – died Oct. 6, 2019; age 80). Ginger Baker had several illnesses before he died. (Ginger Baker 1960s Cream Photo: General Artists Corporation / Atco Records)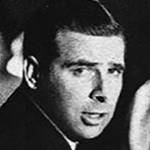 Gene Roddenberry (nee Eugene Wesley Roddenberry)
American US Army WWII pilot, LAPD speech writer, TV producer and screenwriter (Star Trek; Have Gun – Will Travel; The Lieutenant; Star Trek: The Next Generation; Mr. District Attorney; West Point; Highway Patrol) (born Aug. 19, 1921 – died Oct. 24, 1991; age 70). Gene Roddenberry died of heart failure. (Gene Roddenberry 1961 Photo: Mutual of New York)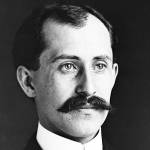 Orville Wright
American newspaperman, printer, and aviation pioneer (gliders, kites, airplanes) who with brother Wilbur Wright co-invented the first successful airplane & flight (Kitty Hawk N.C., December 1903), and of the first fixed-wing aircraft (born Aug. 19, 1871 – died Jan. 30, 1948; age 76). Orville Wright died of a heart attack. (Orville Wright 1905 Photo)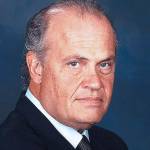 Fred Thompson (nee Freddie Dalton Thompson)
American lawyer, political lobbyist, U.S. Senator from Tennessee (1994-2003), actor of TV (Law & Order series) & movies (Marie; Secretariat; The Last Ride; No Way Out; Die Hard 2; Necessary Roughness; Thunderheart) (born Aug. 19, 1942 – died Nov. 1, 2015; age 73). Fred Thompson died of Non-Hodgkin's lymphoma. (Fred Thompson 1990s Photo: United States Senate)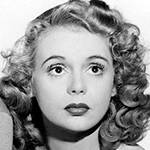 Marie Wilson (nee Katherine Elizabeth Wilson)
American character and voice over actress of radio, TV (Irma Peterson on My Friend Irma), and movies (My Friend Irma; Mr. Hobbs Takes a Vacation; Marry Me Again; Never Wave at a WAC; She's in the Army; Shine On, Harvest Moon; A Girl in Every Port; No Leave, No Love) (born Aug. 19, 1916 – died Nov. 23, 1972; age 56). Marie Wilson died of cancer. (Marie Wilson 1941 Photo: Columbia)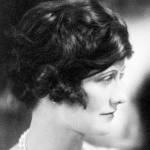 Coco Chanel (nee Gabrielle Bonheur Chanel)

French milliner, couture fashion designer and founder of the Chanel brand (Chanel No. 5 perfume; the Chanel suit, little black dress, & handbag), homophobic anti-semite, and WWII Nazi Germany collaborator (born Aug. 19, 1883 – died Jan. 10, 1971; age 87). Coco Chanel's death is presumed to be from natural causes. (Coco Chanel 1920s Photo)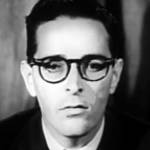 Ring Lardner Jr. (nee Ringgold Wilmer Lardner Jr.)

Blacklisted "Hollywood Ten" American, Academy Award-winning screenwriter for movies (MASH; Woman of the Year; Forever Amber; Meet Dr. Christian; The Greatest) and TV (The Adventures of Robin Hood) (born Aug. 19, 1915 – died Oct. 31, 2000; age 85). Cause of death for Ring Lardner Jr. was reported as cancer. (Ring Lardner Jr. 1950 The Hollywood Ten Screenshot)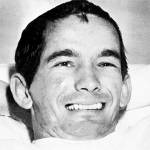 Bill Shoemaker (nee William Lee Shoemaker; aka Willie Shoemaker)
National Museum of Racing and Hall of Fame American thoroughbred racehorse jockey (8800+ wins; 4 Kentucky Derby wins), 1951 George Woolf Memorial Jockey Award winner, author (Dark Horse), & racehorse trainer (born Aug. 19, 1931 – died Oct. 12, 2003; age 72). Bill Shoemaker died of natural causes. (Bill Shoemaker 1960 Photo: AP Wirephoto)
Ogden Nash (nee Frederic Ogden Nash)
American humorous poet with 500+ poems (Line-Up for Yesterday; What I Know About Life; The Carnival of the Animals; Song for the Saddest Ides; Common Sense) , baseball fan, and Broadway lyricist (One Touch of Venus) (born Aug. 19, 1902 – died May 19, 1971; age 68). Ogden Nash died of Crohn's disease complications. (Ogden Nash 1955 Photo: ABC Television)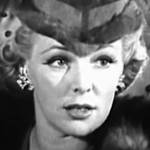 Constance Worth (nee Enid Joyce Howarth; aka Jocelyn Howarth)
Australian movie actress (China Passage; Windjammer; Borrowed Hero; Mystery of the White Room; The Wages of Sin; Meet Boston Blackie; Criminals Within; The Borrowed Hero; Why Girls Leave Home; Angels Over Broadway; Sensation Hunters) (born Aug. 19, 1911 – died Oct. 18, 1963; age 52). Constance Worth died of anemia. (Constance Worth 1942 The Dawn Express)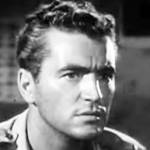 Dick Simmons (nee Richard Simmons)
American actor of TV (Sergeant Preston of the Yukon; Death Valley Days) and movies (The Youngest Profession; Thousands Cheer; Lady in the Lake; Stand by for Action; Undercover Maisie; This Time for Keeps; Love Laughs at Andy Hardy) (born Aug. 19, 1913 – died Jan. 11, 2003; age 89). Dick Simmons had Alzheimer's Disease when he died. (Dick Simmons 1943 Pilot #5 Trailer)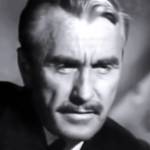 Mike Keene (nee Edward Michael Keene)
American actor of TV (Jim Lee on Our Five Daughters; Harbormaster; Sea Hunt; Bronco; Men Into Space; Robert Montgomery Presents; Naked City; The Californians; Wagon Train; The Aquanauts; Lock Up) and movies (Satan in High Heels; Violent Midnight) (born Aug. 19, 1909 – died Apr. 15, 2008; age 98). Cause of death for Mike Keene is unknown. (Mike Keene 1960 One Step Beyond)
*Images are public domain or Creative Commons licensed & sourced via Wikimedia Commons, Vimeo, or Flickr, unless otherwise noted*