January 23rd Birthdays
If you were born on January 23rd you share a birthday with these famous people:
Chita Rivera is 85 (nee Dolores Conchita Figueroa del Rivero)

American singer, dancer, and Tony Award-winning actress on stage (Kiss of the Spider Woman, The Rink), TV (The New Dick Van Dyke Show; One Life to Live), movies (Sweet Charity; Chicago), and octogenarian senior citizen born January 23, 1933. (Chita Rivera 2009 Photo: Sarah Ackerman)
Lou Antonio is 84 (nee Louis Demetrios Antonio)
Octogenarian American TV director (Party of Five; McMillan & Wife; The Rockford Files; The Partridge Family; McCloud) and actor on TV (Dog and Cat; Makin' It; The Snoop Sisters) and in movies (Hawaii; Cool Hand Luke), born January 23, 1934. (Lou Antonio 1965 12 O'Clock High Screenshot)
Arlene Golonka is 82
American octogenarian senior citizen and character actress on TV (Mayberry R.F.D.; The Doctors; The Doctors and the Nurses; Joe & Valerie) and film (The Busy Body; Hang 'Em High; Love at First Bite; The In-Laws; Airport '77) born January 23, 1936. (Arlene Golonka 1968 I Spy Screenshot)
Gil Gerard is 75 (nee Gilbert C. Gerard)
American screenwriter, actor & host of TV (The Doctors; Buck Rogers in the 25th Century; Code 3; Days of Our Lives; Sidekicks; Nightingales), movies (Ransom for Alice!; Airport '77; The Nice Guys), and septuagenarian born January 23, 1943. (Gil Gerard 2009 Photo: Luigi Novi / Nightscream)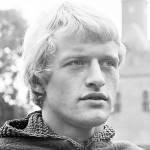 Rutger Hauer is 74
Dutch septuagenarian writer & actor in movies (Flesh + Blood; Blade Runner; The Hitcher; Ladyhawke; Batman Begins; The Osterman Weekend; Buffy the Vampire Slayer; Sin City) and TV (True Blood), born January 23, 1944. (Rutger Hauer 1968 Photo: Eric Koch / Dutch National Archives)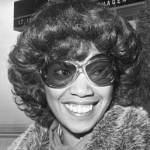 Anita Pointer is 70
Grammy Award-winning American singer-songwriter (Too Many Times) with The Pointer Sisters (Fire; Jump [For My Love]; He's So Shy; Neutron Dance; Automatic; Fairytale; I'm So Excited; Slow Hand), and new septuagenarian born January 23, 1948. (Anita Pointer 1974 Photo: Dutch National Archives)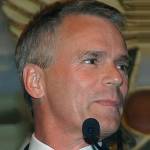 Richard Dean Anderson is 68
American TV producer and actor (MacGyver; General Hospital; Seven Brides for Seven Brothers; Emerald Point N.A.S.; Stargate SG-1; Legend; Firehouse; SGU Stargate Universe; Fairly Legal), and senior citizen born January 23, 1950. (Richard Dean Anderson 2004 Photo: Mickey W. Sanborn / US Air Force)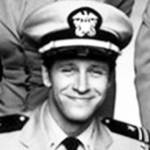 Richard Gilliland is 68
Senior citizen and American actor on TV (McMillan & Wife; Operation Petticoat; Little Women; Designing Women; Just Our Luck; Heartland; Thirtysomething; The Waltons; Party of Five) & movies (Airplane II; The Sequel; Stay Hungry  born January 23, 1950. (Richard Gilliland 1977 Operation Petticoat Photo: ABC TV)
Robin Zander is 65
American musician, rhythm guitarist and lead singer for Rock & Roll Hall of Fame band Chap Trick (I Want You to Want Me; The Flame; Can't Stop Fallin' Into Love;  Don't Be Cruel; Dream Police; Voices; Ghost Town; Surrender), born January 23, 1953. (Robin Zander 1978 Cheap Trick Photo: Malco23)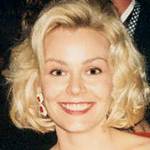 Gail O'Grady is 55
55+ American actress on TV (Helen Pryor on American Dreams; NYPD Blue; Boston Legal; Desperate Housewives; Hidden Palms; Revenge; Hellcats) & in movies (That Old Feeling; Blackout; The House That Jack Built), born January 23, 1963. (Gail O'Grady 1994 Photo: Alan Light)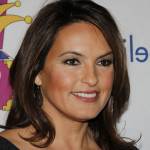 Mariska Hargitay is 54
Emmy Award-winning American 50+ actress of TV (Law & Order: Special Victims Unit; Downtown; Falcon Crest; Tequila and Bonetti; ER; Can't Hurry Love), and films (Welcome to 18; Mr. Universe; Lake Placid), born January 23, 1964. (Mariska Hargitay 2011 Photo: Joella Marano)
(Photo: Vincent Van Zalinzge via Unsplash)
Happy Birthday to everyone celebrating their birthday on January 23, 2018!
And remembering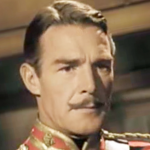 Randolph Scott
American movie star (My Favorite Wife; Return of the Bad Men; The Last of the Mohicans) specializing in Zane Grey westerns (Sunset Pass; The Thundering Herd; Man of the Forest; Wild Horse Mesa; Western Union) (born Jan. 23, 1898 - died Mar. 2, 1987; age 89). Randolph Scott died of heart and lung disease. (Randolph Scott 1939 Susannah of the Mounties Screenshot)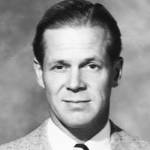 Dan Duryea
American character actor of movies (The Little Foxes; The Pride of the Yankees; Along Came Jones; Another Part of the Forest; Black Bart; Johnny Stool Pigeon; Winchester '73; Foxfire; Battle Hymn; Kathy O'; Taggart) & TV (Peyton Place; China Smith), (born Jan. 23, 1907 - died June 7, 1968; age 61). Cause of death for Dan Duryea was cancer. (Dan Duryea 1940s Photo: Film Star Vintage)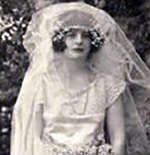 Anya Seton (nee Ann Seton; aka Ann Seton Chase)
Best-selling American author & historical romance novelist (Dragonwyck; Katherine; Green Darkness; The Winthrop Woman; My Theodosia; Foxfire; Avalon; The Turquoise; The Hearth and Eagle; Smouldering Fires; Devil Water) (born Jan. 23, 1904 - died Nov. 8, 1990; age 86). Cause of death for Anya Seton was heart failure. (Anya Seton c. 1923 Photo: Feathers of the Firebird)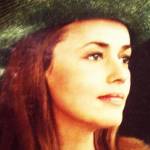 Jeanne Moreau

French singer and actress in movies (The Yellow Rolls-Royce; Viva Maria!; The Last Tycoon; Map of the Human Heart; Ever After: A Cinderella Story; Monte Walsh; La Femme Nikita; Seven Days...Seven Nights) (born Jan. 23, 1928 - died July 31, 2017; age 89). Cause of death for Jeanne Moreau is unknown. (Jeanne Moreau Photo: Jours de France / Maurizio Nasi)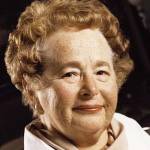 Gertrude B. Elion (nee Gertrude Belle Elion)
American pharmacologist & biochemist who developed new drugs for gout, malaria, viral herpes, cancer, and azathioprine, the first immunosuppressive drug for organ transplant rejection; 1988 Nobel Prize in Physiology or Medicine winner (born Jan. 23, 1918- died Feb. 21, 1999; age 81). Cause of death for Gertrude Elion is unknown. (Gertrude B. Elion Photo)
*Images are public domain or Creative Commons licensed & sourced via Wikimedia Commons or Flickr, unless otherwise noted*