January 23rd Birthdays
If you were born on January 23rd you share a celebrity birthday with these famous people: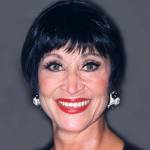 Chita Rivera is 89 (nee Dolores Conchita Figueroa del Rivero)

Tony Award-winning American singer (All That Jazz), dancer & actress of stage (Kiss of the Spider Woman, The Rink), TV (The New Dick Van Dyke Show; Melody Rambo on One Life to Live), and movies (Sweet Charity; Chicago), born January 23, 1933. (Chita Rivera 1997 Photo: © copyright John Mathew Smith)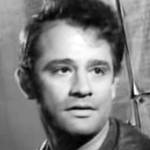 Lou Antonio is 88 (nee Louis Demetrios Antonio)
American TV director (McMillan & Wife; The Rockford Files; The Partridge Family; McCloud; Gentle Ben; The Flying Nun), actor of TV (Dog and Cat; Gunsmoke; Makin' It; The Snoop Sisters; Mod Squad) and movies (Hawaii; Cool Hand Luke), born January 23, 1934. (Lou Antonio 1965 12 O'Clock High)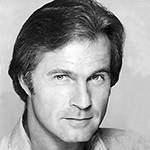 Gil Gerard is 79 (nee Gilbert C. Gerard)
American screenwriter, actor, and host of TV (Dr. Alan Stewart on The Doctors; Buck Rogers in the 25th Century; Code 3; Sidekicks; Nightingales; Days of Our Lives) and movies (Ransom for Alice!; Airport '77; The Nice Guys; Man on a Swing; Hooch), born January 23, 1943. (Gil Gerard 1982 Photo)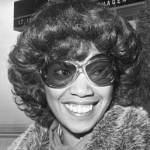 Anita Pointer is 74
Grammy Award-winning American singer-songwriter (Too Many Times) with The Pointer Sisters (Fire; Jump [For My Love]; He's So Shy; Neutron Dance; I'm So Excited; Automatic; Fairytale; Slow Hand; Sisters Are Doin' It For Themselves), born January 23, 1948. (Anita Pointer 1974: Dutch National Archives)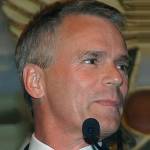 Richard Dean Anderson is 72
American TV producer and actor (MacGyver; Jack O'Neill on Stargate SG-1 & SGU Stargate Universe; General Hospital; Seven Brides for Seven Brothers; Emerald Point N.A.S.; Legend; Firehouse; Fairly Legal), born January 23, 1950. (Richard Dean Anderson 2004 Photo: Mickey W. Sanborn / US Air Force)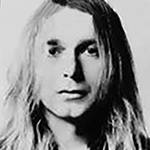 Robin Zander is 69
American guitarist and lead singer for Rock & Roll Hall of Fame band Cheap Trick (I Want You to Want Me; The Flame; Can't Stop Fallin' Into Love;  Don't Be Cruel; Dream Police; Voices; Ghost Town; Surrender; She's Tight), born January 23, 1953. (Robin Zander 1979 Cheap Trick Photo: Mark Salinger / Legacy)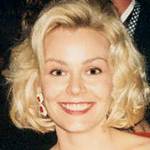 Gail O'Grady is 59
American actress of TV (Helen Pryor on American Dreams; Donna on NYPD Blue; Boston Legal; Desperate Housewives; Hidden Palms; Revenge; Hellcats; Criminal Minds) and movies (That Old Feeling; Blackout; The House That Jack Built), born January 23, 1963. (Gail O'Grady 1994 Photo: Alan Light)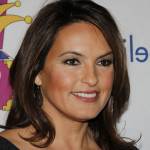 Mariska Hargitay is 58
Emmy Award-winning American actress of TV (Olivia Benson on Law & Order: Special Victims Unit & Chicago P.D.; Downtown; Falcon Crest; Tequila and Bonetti; ER; Downtown) and films (Welcome to 18; Mr. Universe; Lake Placid), born January 23, 1964. (Mariska Hargitay 2011 Photo: Joella Marano)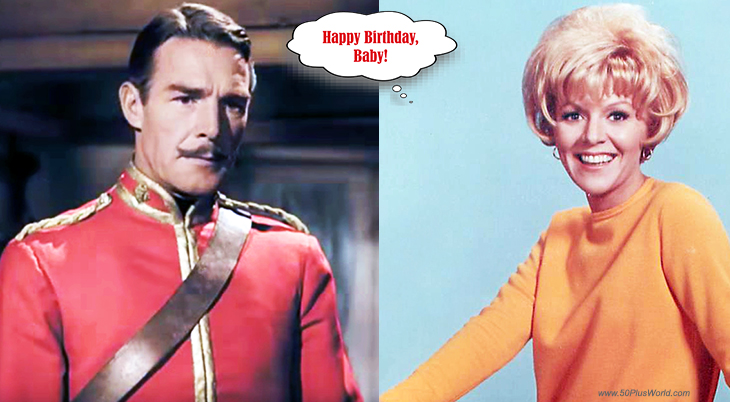 (Randolph Scott 1939 Susannah of the Mounties | Arlene Golonka 1968-1971 Mayberry RFD CBS)
Happy Birthday to everyone celebrating their birthday on January 23!
Remember These January 23rd Famous Birthdays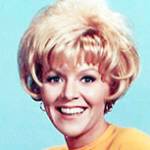 Arlene Golonka
American voice over and character actress of TV (Mayberry R.F.D.; The Doctors; The Doctors and the Nurses; Joe & Valerie; Matlock) and films (The Busy Body; Hang 'Em High; Love at First Bite; The In-Laws; Airport '77; Penelope) (born Jan. 23, 1936 – died May 31, 2021; age 85). Arlene Golonka died of Alzheimer's disease complications. (Arlene Golonka 1968-1973 Photo: CBS)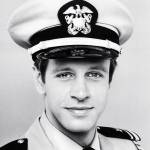 Richard Gilliland
American actor of TV (McMillan & Wife; Operation Petticoat; Little Women; Designing Women; Just Our Luck; Heartland; Thirtysomething; The Waltons; Party of Five) and movies (Airplane II; The Sequel; Stay Hungry) (born Jan. 23, 1950 – died Mar. 18, 2021; age 71). (Richard Gilliland 1977: ABC TV)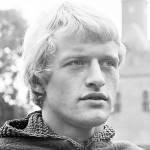 Rutger Hauer
Dutch writer & actor of movies (Flesh + Blood; Blade Runner; The Hitcher; Ladyhawke; Batman Begins; The Osterman Weekend; Buffy the Vampire Slayer; Sin City; Batman; Nighthawks; Partners in Crime; Split Second) and TV (True Blood; The 10th Kingdom; Smallville) (born Jan. 23, 1944 – died July 19, 2019; age 75). (Rutger Hauer 1968 Photo: Eric Koch / Dutch National Archives)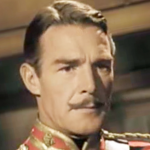 Randolph Scott
American movie star (My Favorite Wife; Return of the Bad Men; The Last of the Mohicans; Buchanan Rides Alone) frequently in Zane Grey westerns (Sunset Pass; The Thundering Herd; Man of the Forest; Wild Horse Mesa; Western Union) (born Jan. 23, 1898 – died Mar. 2, 1987; age 89). Randolph Scott died of heart and lung disease. (Randolph Scott 1939 Susannah of the Mounties)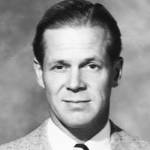 Dan Duryea
American actor of films (The Little Foxes; The Pride of the Yankees; Along Came Jones; Another Part of the Forest; Black Bart; Johnny Stool Pigeon; Winchester '73; Foxfire; Battle Hymn; Kathy O'; Taggart; Too Late For Tears) & TV ( Eddie Jacks on Peyton Place; China Smith), (born Jan. 23, 1907 – died June 7, 1968; age 61). Dan Duryea died of cancer. (Dan Duryea 1940s Photo: Film Star Vintage)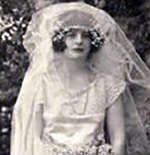 Anya Seton (nee Ann Seton; aka Ann Seton Chase)
Best-selling American author & historical romance novelist (Dragonwyck; Katherine; Green Darkness; The Winthrop Woman; My Theodosia; Foxfire; Avalon; The Turquoise; The Hearth and Eagle; Smouldering Fires; Devil Water) (born Jan. 23, 1904 – died Nov. 8, 1990; age 86). Cause of death for Anya Seton was heart failure. (Anya Seton c. 1923 Photo: Feathers of the Firebird)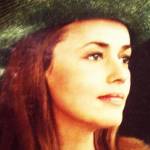 Jeanne Moreau

French singer and actress in movies (The Yellow Rolls-Royce; Viva Maria!; The Last Tycoon; Map of the Human Heart; Ever After: A Cinderella Story; Monte Walsh; La Femme Nikita; Seven Days…Seven Nights; The Deep; Great Catherine) (born Jan. 23, 1928 – died July 31, 2017; age 89). Cause of death for Jeanne Moreau is unknown. (Jeanne Moreau Photo: Jours de France / Maurizio Nasi)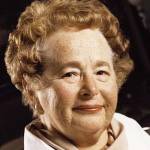 Gertrude B. Elion (nee Gertrude Belle Elion)
American pharmacologist & biochemist who developed new drugs for gout, malaria, viral herpes, cancer, and azathioprine, the first immunosuppressive drug for organ transplant rejection; 1988 Nobel Prize in Physiology or Medicine winner (born Jan. 23, 1918 – died Feb. 21, 1999; age 81). Cause of death for Gertrude Elion is unknown. (Gertrude B. Elion Photo)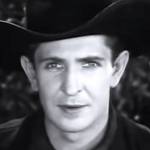 Bob Steele (nee Robert Adrian Bradbury; aka Bob Bradbury Jr.)
American 1920s-1930s Western "B" movie star (Smokey Smith; Breezy Bill; Galloping Romeo; Giant From the Unknown; Outlaw Trail) and TV actor (Trooper Duffy on F Troop; Rawhide; Gunsmoke; Death Valley Days; The Life and Legend of Wyatt Earp; Maverick) (born Jan. 23, 1907 – died Dec. 21, 1988; age 81). Bob Steele died of emphysema. (Bob Steele 1935 The Rider of the Law)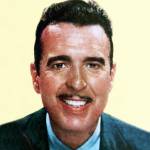 Ernie Kovacs (nee Ernest Edward Kovacs)
American actor & host of TV and films (Bell Book and Candle; Operation Mad Ball; Sail a Crooked Ship; Five Golden Hours; North to Alaska; Strangers When We Meet; Wake Me When It's Over; Our Man in Havana; It Happened to Jane) (born Jan. 23, 1919 – died Jan. 13, 1962; age 42). Ernie Kovacs was killed in a single-vehicle car accident. (Ernie Kovacs 1956: TV Radio Mirror)
*Images are public domain or Creative Commons licensed & sourced via Wikimedia Commons or Flickr, unless otherwise noted*