January 17th Birthdays
If you were born on this day January 17th you share a celebrity birthday with these famous people: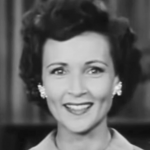 Betty White is 97
Emmy Award-winning American actress of TV (The Betty White Show, The Mary Tyler Moore Show, The Golden Girls, Hot in Cleveland; Date with the Angels; Mama's Family; Ladies Man) & movies (Lake Placid; Hard Rain; The Proposal), born January 17, 1922. (Betty White 1957 Date with the Angels)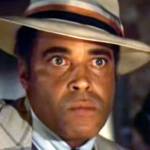 James Earl Jones is 89

Emmy & Tony Award-winning American actor of movies (Darth Vader in Star Wars; The Lion King; Field of Dreams; The Great White Hope; Patriot Games) and TV (Gabriel's Fire; Guiding Light; As the World Turns), born January 17, 1931. (James Earl Jones 1976 The Bingo Long Travelling All Stars & Motor Kings)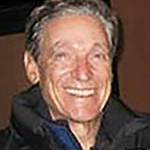 Maury Povich is 81 (nee Maurice Richard Povich)
Octogenarian American TV news anchor (Fox News), sportscaster, talk show host (A Current Affair; The Maury Povich Show; Maury; Weekends with Maury and Connie; The Imagemaker), and game show host (Twenty One) born January 17, 1939. (Maury Povich 2007 Photo: Firepecmox)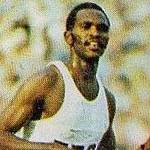 Kipchoge Keino is 80
World Sports Humanitarian Hall of Fame Kenyan runner, 4-time Olympic gold & silver medalist (1968 Mexico City – 1500 metres gold & 5000 metres silver; 1972 Munich – 3000 metres steeple gold & 1500 metres silver), and septuagenarian born January 17, 1940. (Kipchoge Keino 1973 Photo)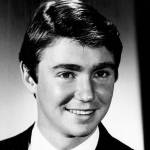 Randy Boone is 78 (nee Clyde Randall Boone)
Septuagenarian American retired actor of TV (Vern Hodges on It's a Man's World; Randy Benton on The Virginian; Francis Wilde on Cimarron Strip; Hondo) and movies (Country Boy; Terminal Island; The Wild Pair), born January 17, 1942. (Randy Boone 1967 Cimarron Strip Photo: CBS Television)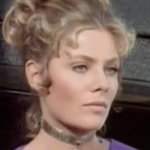 Jane Elliot is 73
Daytime Emmy Award-winning American actress of TV soaps (General Hospital; Days of Our Lives; Guiding Light; All My Children; Knot's Landing; Rosetti and Ryan), movies (A Change of Habit), and septuagenarian born January 17, 1947. (Jane Elliot 1970 Dan August Screenshot)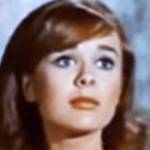 Debbie Watson is 71 (nee Deborah Lynn Watson)
Retired American actress of stage, TV (Karen Scott on Karen; Tammy Tarleton on Tammy; The Virginian; Love, American Style) and movies (Munster, Go Home!; The Cool Ones; Tammy and the Millionaire; Dylan Thomas), born January 17, 1949. (Debbie Watson 1966 Munster Go Home Univesal Trailer)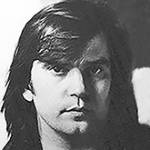 Steve Earle is 65 (nee Stephen Fain Earle)
Grammy Award-winning 60+ American guitarist, country rock singer-songwriter (Copperhead Road; Guitar Town; Goodbye's All We've Got Left; Nowhere Road; Six Days on the Road; Hillbilly Highway), and actor of TV (The Wire; Treme), born January 17, 1955. (Steve Earle 1987 Photo: .MCA Records)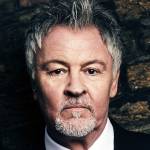 Paul Young is 64
English 60+ rock singer-songwriter (Every Time You Go Away; Oh Girl; I'm Gonna Tear Your Playhouse Down; What Becomes of the Brokenhearted; Come Back and Stay; Love of the Common People; Love Will Tear Us Apart; Wherever I Lay My Hat), born January 17, 1956. (Paul Young 2017 Photo: James Hole)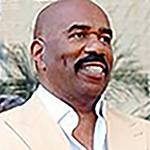 Steve Harvey is 62 (nee Broderick Stephen Harvey)
Daytime Emmy Award-winning 60+ American stand-up comedian, producer, actor and host of radio (The Steve Harvey Morning Show) and TV (Me and the Boys; Steve; Family Feud; Celebrity Family Feud; The Steve Harvey Show; Miss Universe), born January 17, 1957. (Steve Harvey 2013 Photo: Angela George)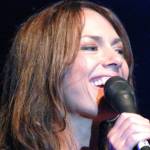 Susanna Hoffs is 61
American 60+ guitarist, songwriter (I Need a Disguise), singer and co-founder of The Bangles (Manic Monday; Walk Like an Egyptian; Eternal Flame; In Your Room; Walking Down Your Street; Hazy Shade of Winter), and actress (The Allnighter) born January 17, 1959. (Susanna Hoffs 2008 Photo: Jeaneeem)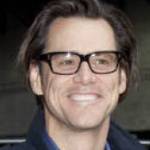 Jim Carrey is 58 (nee James Eugene Carrey)
55+ Canadian-American comedian and actor of TV (In Living Color) and movies (Ace Ventura: Pet Detective; The Mask; Dumb and Dumber; Batman Forever; The Cable Guy; Liar Liar; The Truman Show; The Majestic; The Dead Pool), born January 17, 1962. (Jim Carrey 2010 Photo: Roypack)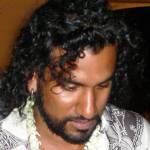 Naveen Andrews is 51
British-American 50+ actor of TV (Sayid on Lost; Jonas on Sens8; Sinbad) and movies (The English Patient; Bride & Prejudice; The Brave One; Kama Sutra: A Tale of Love; Drowning on Dry Land; Mighty Joe Young; Bombay Boys), born January 17, 1969. (Naveen Andrews 2006 Photo: Kanaka's Paradise Life)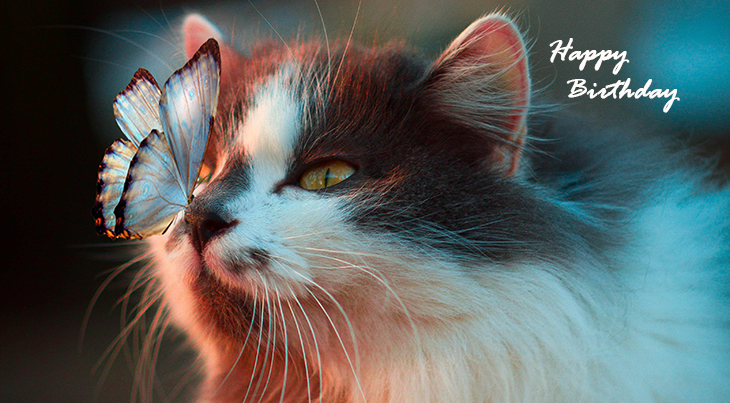 (Blue Butterfly & Cat Photo: Karina Vorozheeva via Unsplash)
Happy Birthday to everyone celebrating their birthday on January 17th!
And remembering these famous birthdays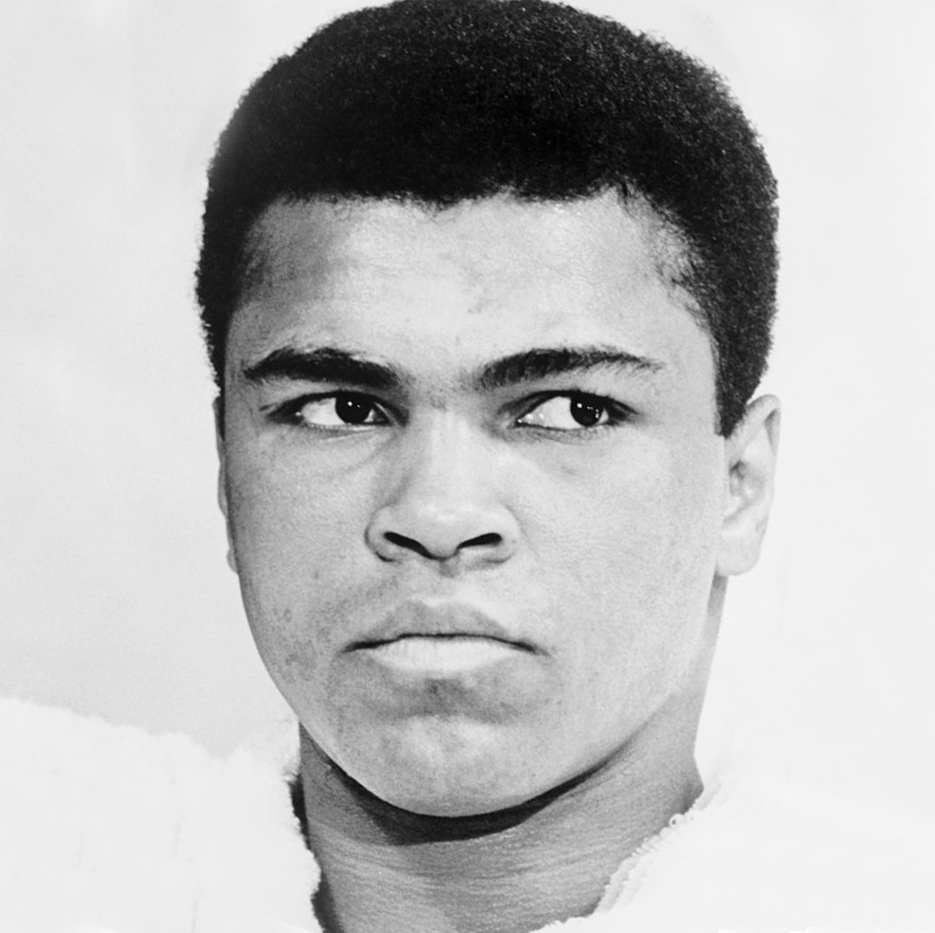 Muhammad Ali (nee Cassius Marcellus Clay Jr.; "The Greatest")
American 1960 Olympics light heavyweight gold medalist amateur boxer, professional World Heavyweight Boxing Champion (1964-1967; 1974-1977), actor, spoken word poet, and civil rights activist (born Jan. 17. 1942 – died June 3, 2016; age 74). Muhammad Ali had Parkinson's Disease and died of septic shock. (Muhammad Ali 1967 Photo: Ira Rosenberg)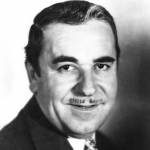 Noah Beery Sr.
American character actor of vaudeville stages and movies (The Sea Wolf; Mutiny on the Blackhawk; The Red Lantern; The Call of the North; Riders of the Purple Sage; The Thundering Herd; Sunset Pass; The Light of Western Stars; Adventures of Red Ryder; Wild Horse Mesa), (born Jan. 17, 1882– died Apr. 1, 1946; age 64). Noah Beery died of a heart attack. (Noah Beery 1930's Photo)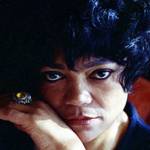 Eartha Kitt (nee Eartha Mae Keith)
Daytime Emmy Award-winning American peace activist, singer (Santa Baby; C'est Si Bon; Where is My Man), character & voice over actress of TV (The Emperor's New School; Catwoman on Batman) and movies (Anna Lucasta; St. Louis Blues; Dragonard;) (born Jan. 17, 1927 – died Dec. 25, 2008; age 81). Eartha Kitt died of colon cancer. (Eartha Kitt 1973 Photo: Allan Warren)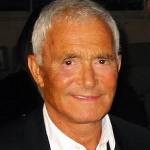 Vidal Sassoon
British-American philanthropist, hair stylist (the geometric bob), businessman (Vidal Sassoon hair care products, salons), and co-founder of Paul Mitchell Systems hair products (born Jan. 17, 1928 – died May 9, 2012; age 84). Cause of death for Vidal Sassoon was leukaemia. (Vidal Sassoon 2006 Photo: The weaver at German Wikipedia)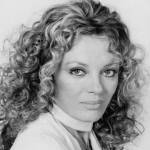 Sheree North (nee Dawn Shirley Crang; aka Shirley Mae Bessire)
American singer, dancer, and actress of stage, movies (The Trouble With Girls; Madigan; The Outfit; The Shootist; How to Be Very, Very Popular; The Lieutenant Wore Skirts), and TV (Big Eddie; I'm a Big Girl Now; Bay City Blues) (born Jan. 17, 1932 – died Nov. 4, 2005; age 73). Sheree North died while having cancer surgery. (Sheree North 1975 Big Eddie Photo: CBS Television)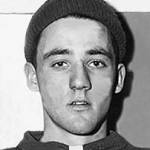 Jacques Plante (nee Joseph Jacques Omer Plante)
Hockey Hall of Fame French-Canadian NHL goaltender (Montreal Canadiens; New York Rangers; St. Louis Blues; Toronto Maple Leafs; Boston Bruins), pioneer of the goalie facemask, WHA Quebec Nordiques coach and GM (born Jan. 17, 1929 – died Feb. 27, 1986; age 57). Jacques Plante had terminal stomach cancer before he died. (Jacques Plante 1948 Photo)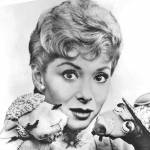 Shari Lewis (nee Sonia Phyllis Hurwitz)
American musician, author, producer, children's entertainer, actress, ventriloquist, puppeteer (Lamb Chop, Hush Puppy), and host of stage & TV (The Shari Lewis Show; The Shari Show; Macy's Thanksgiving Day Parade; Kartoon Klub; Shariland) (born Jan. 17, 1933 – died Aug. 2, 1998; age 65). Shari Lewis died of uterine cancer. (Shari Lewis 1960 The Ford Show Photo) 
Nevil Shute (nee Nevil Shute Norway)
English-Australian aeronautical engineer, airplane manufacturer (co founder of Airspeed Ltd.), and best-selling novelist (A Town Like Alice; On the Beach; The Far Country; Lonely Road; The Seafarers; Pied Piper; Crossing to Freedom; No Highway) (born Jan. 17, 1899 – died Jan. 12, 1960; age 60). Nevil Shute had a stroke before he died. (Neville Shute 1949 Photo: Australian Women's Weekly)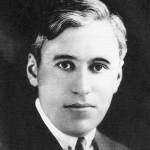 Mack Sennett (nee Michael Sinnott)
Academy Award-winning Canadian-American slapstick comedy film pioneer, actor, director & producer of 1000+ movies and short films (Keystone Cops movies; The Water Nymph; The Timid Young Man; The Fatal Mallet), founder of Keystone Studios (born Jan. 17, 1880 – died Nov. 5, 1960; age 80). Cause of death for Mack Sennett is unknown. (Mack Sennett 1910 Photo: John Belasco)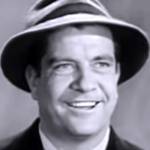 Grant Withers (nee Granville G. Withers)
American actor of TV (Zane Grey Theater) & movies (The Fighting Seabees; The Second Floor Mystery; Too Young to Marry; Jungle Jim; Mr. Wong, Detective films; A Lady Takes a Chance; In Old Oklahoma; Fort Apache; Yellow Rose of Texas) (born Jan. 17, 1905 – died Apr. 26, 1959; age 74). Grant Withers killed himself by a barbiturate overdose. (Grant Withers 1941 Phantom of Chinatown)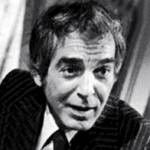 Paul Stevens
American actor of TV (Brian Bancroft on Another World; The Nurses; The Doctors and the Nurses; Mission: Impossible; The Defenders; Mannix; Naked City; Gunsmoke; Police Story; Hawaii Five-O) and movies (The Mask; Marlowe; Battle for the Planet of the Apes) (born Jan. 17, 1921 – died June 4, 1986; age 65). Cause of death for Paul Stevens is unknown. (Paul Stevens 1977 Photo: NBC)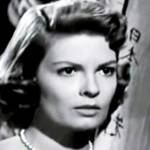 Patricia Owens
Canadian-American actress of TV (Burke's Law) and movies (Sayonara; The Fly; Walk a Tightrope; The Law and Jake Wade; The Gun Runners; The Destructors; Five Gates to Hell; Hell to Eternity; These Thousand Hills; Windfall; Crow Hollow; Bait; Island in the Sun) (born Jan. 17, 1925 – died Aug. 31, 2000; age 75). Patricia Owens died of cancer. (Patricia Owens 1957 No Down Payment)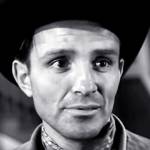 Dehl Berti
Chiricahua Apache Native American actor of TV (John Taylor on Paradise; Buck James; The Adventures of Rin Tin Tin; The Edge of Night; Bat Masterson; Mission: Impossible; The Texan; The Life and Legend of Wyatt Earp) and movies (Seven Alone; Apache Warrior) (born Jan. 17, 1921 – died Nov. 26, 1991; age 70). Dehl Berti died of a heart attack. (Dehl Berti 1959 Tombstone Territory)
*Images are public domain or Creative Commons licensed & sourced via Wikimedia Commons or Flickr, unless otherwise noted*