April 20th Birthdays
If you were born on April 20th you share a celebrity birthday with these famous people: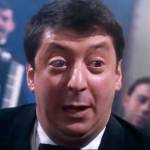 Monte Landis is 89
Scottish character actor of TV (The Feather and Father Gang; The Monkees; Batman; Saura on General Hospital; Police Woman) and movies (Double Trouble; The Mouse That Roared; Pee-wee's Big Adventure; Young Frankenstein; Targets; Body Double), born April 20, 1933. (Monte Landis 1961 Charade)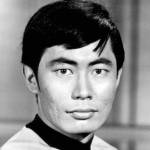 George Takei is 85
Japanese-American actor of TV (Sulu on Star Trek & animated sequels; Heroes), movies (Star Trek: The Motion Picture; Star Trek V: The Final Frontier; Return From the River Kwai; The Green Berets; Prisoners of the Sun; Mulan), born April 20, 1937. (George Takei 1966-1969 Photo: NBC TV)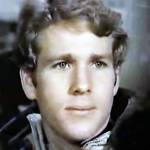 Ryan O'Neal is 81 (nee Charles Patrick Ryan O'Neal)
American actor of TV (Rodney Harrington on Peyton Place; Empire; Good Sports; Miss Match; Bones; Bull) and movies (What's Up Doc?; Love Story; Paper Moon; Barry Lyndon; Nickleodeon; A Bridge Too Far; So Fine; Fever Pitch; Chances Are) born April 20, 1941. (Ryan O'Neal 1969 Peyton Place)
Michael Brandon is 77 (nee Michael Feldman)
American actor of stage, TV (Emerald Point N.A.S.; Dempsey and Makepeace; Dinotopia; Narrator of Thomas & Friends; Police Story), movies (FM; Promises in the Dark; Lovers and Other Strangers; A Change of Seasons), and voice over actor, born April 20, 1945. (Michael Brandon 1977 Red Alert Photo: CBS)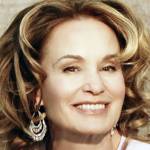 Jessica Lange is 73
American Tony, Emmy, and Academy Award-winning actress of stage, TV (Grey Gardens; American Horror Story; Feud) & movies (King Kong; Tootsie; Frances; Sweet Dreams; Blue Sky; Cape Fear; Rob Roy), born April 20, 1949. (Jessica Lange 2008 Photo: Anne Morin DiChroma Photography)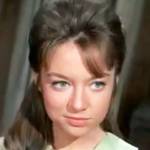 Veronica Cartwright is 73 
English-American actress of TV (Daniel Boone; L.A. Law; Eastwick; Invasion; The X-Files; Leave it to Beaver) & films (The Witches of Eastwick; Invasion of the Body Snatchers; Alien; The Right Stuff; Goin' South; The Children's Hour; The Birds), born April 20, 1949. (Veronica Cartwright 1965 Daniel Boone)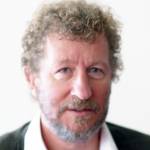 Sebastian Faulks is 69
English journalist, producer & personality of TV and radio (The Write Stuff; Birdsong; Faulks on Fiction), writer of historical fiction (Charlotte Gray; The Girl at the Lion d'Or) and contemporary novelist (Devil May Care; A Trick of the Light), born April 20, 1953. (Sebastian Faulks 2008 Photo: Elena Torre)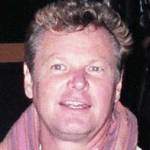 Geraint Wyn Davies is 65
Welsh-Canadian-American actor of stage, TV (Nick Knight on Forever Knight; Black Harbour; Airwolf; ReGenesis; 24; Tracker; The Judge; The Canadians; The Littlest Hobo; Dracula: The Series) and movies (Antony and Cleopatra; Deadly Harvest), born April 20, 1957. (Geraint Wyn Davies 2004 Photo: Heidekraut)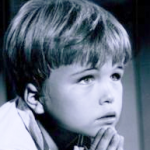 Clint Howard is 63 (nee Clinton Howard)

American character actor of TV (Mark Wedloe on Gentle Ben; The Baileys of Balboa; The Cowboys; Gung Ho) & movies (Gentle Giant; The Wild Country; Salty; Planet Ibsen; Grand Theft Auto; Play the Game; Apollo 13; The Sure Hand of God), born April 20, 1959. (Clint Howard 1978 Harper Valley P.T.A.)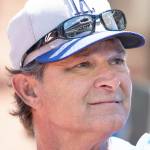 Don Mattingly is 61 (nee Donald Arthur Mattingly; "The Hit Man")
American professional baseball player, MLB first baseman (New York Yankees), 6-time All-Star with 9 Gold Glove awards, 1985 AL Most Valuable Player, MLB coach & manager (New York Yankees, Los Angeles Dodgers; Miami Marlins), born April 20, 1961. (Don Mattingly 2013 Photo: Keith Allison)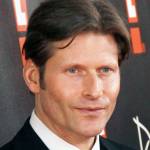 Crispin Glover is 58
American actor of movies (Back to the Future; River's Edge; Twister; Where the Heart Is; Wild at Heart; Willard; Little Noises; Chasers; Nurse Betty; Charlie's Angels; Bartleby; Hot Tub Time Machine) and TV (American Gods; Texas Rising), born April 20, 1964. (Crispin Glover 2010 Photo: Thomas Attila Lewis )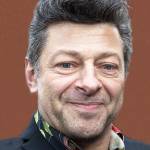 Andy Serkis is 58 (nee Andrew Clement Serkis)
British movie director & actor (Gollum in The Lord of the Rings: The Fellowship of the Ring & sequels; 13 Going on 30; King Kong; Caesar in Rise of the Planet of the Apes & sequels; Snoke in Star Wars: The Force Awakens & sequels; Black Panther; The Escapist) born April 20, 1964. (Andy Serkis 2015 Photo: Ibsan73)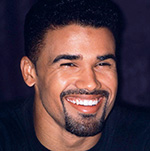 Shemar Moore is 52
Daytime Emmy Award-winning American actor of TV (Malcolm Winters on The Young and the Restless; Derek Morgan on Criminal Minds; S.W.A.T.) and movies (The Bounce Back; Diary of a Man Black Woman; Butter), born April 20, 1970. (Shemar Moore 1995 Photo: John Mathew Smith & www.celebrity-photos.com)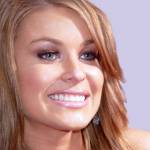 Carmen Electra is 50 (nee Tara Leigh Patrick)
American model (Playboy; FHM; Taco Bell), dancer, singer, actress & reality show star of TV (Baywatch; Hyperion Bay; Singled Out; Hollywood Squares) and films (Scary Movie films; Cheaper by the Dozen 2; Starsky & Hutch; Date Movie), born April 20, 1972. (Carmen Electra 2005 Photo: Toby Forage)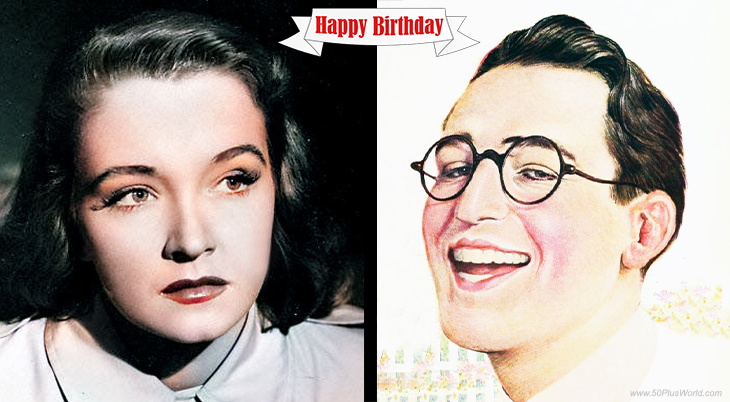 (Nina Foch 1945 Escape in the Fog [colorized] | Harold Lloyd 1926)
Happy Birthday to everyone celebrating their birthday on April 20th!
Remember These April 20th Famous Birthdays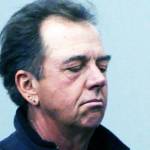 Gregory Itzin
American actor of stage, TV (President Charles Logan on 24; Murder One; The Mentalist; Covert Affairs; Strip Mall; Something Wilder; The Nutt House; Profiler; The Practice; Big Love), & films (Float; The Fabulous Baker Boys; Original Sin; Born to Be Wild; Making Contact; Life or Something Like It) (born Apr. 20, 1948 – died July 8, 2022; age 74). (Gregory Itzin 2006: CelebHeights.com)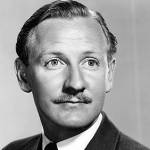 Leslie Phillips (married Angela Scoular)
English character and voice over actor of radio, TV, & films (Carry On Nurse; Doctor in Love; August; Venus; Empire of the Sun; Scandal; High Flight; Les Girls; The Limping Man; The Man Who Liked Funerals; Just My Luck; Crooks Anonymous; The Sorting Hat in Harry Potter movies; The Barretts of Wimpole Street) (born Apr. 20, 1924 – died Nov. 7, 2022; age 98). (Leslie Phillips 1960s)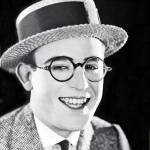 Harold Lloyd (married Mildred Davis; aka "The Boy")
American producer, stuntman & actor of silent movies (Safety Last!; Never Weaken; Grandma's Boy; The Freshman; Speedy; Number Please; Now or Never; Fireman Save My Child; Lonesome Luke, Messenger; I Do) and 1930s films (Feet First; The Cat's Paw; Why Worry; Welcome Danger; The Milky Way; Movie Crazy) (born Apr. 20, 1893 – died Mar. 8, 1971; age 77). (Harold Lloyd c. 1923)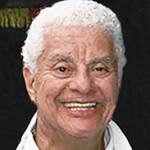 Tito Puente (nee Ernesto Antonio Puente; "The King of Latin Music")

Grammy Award-winning American songwriter (Oye Como Va), drummer & jazz musician (Latin jazz, caribbean, mambo, bossa nova, & Afro-Cuban), and record producer nicknamed The King of Latin Music (born Apr. 20, 1923 – died May 31, 2000; age 77). Cause of death for Tito Puente was a heart attack. (Tito Puente 2005 Photo: Raul Rodriguez Jr.)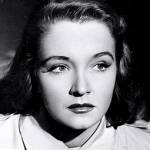 Nina Foch (nee Nina Consuelo Maud Fock)
Dutch-American actress of TV (Salty; Bull; Route 66) & movies (An American in Paris; Cash McCall; Executive Suite; Escape in the Fog; The Ten Commandments; Spartacus; Three Brave Men; Hush; Mahogany; Nine Girls) (born Apr. 20, 1924 – died Dec. 5, 2008; age 84). Nina Foch died of myelodysplasia complications. (Nina Foch 1945 Escape in the Fog Photo: Thomas / Columbia Pictures)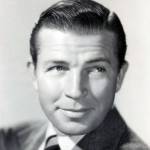 Bruce Cabot (nee Étienne de Pelissier Bujac Jr.)

American film actor (King Kong; Last of the Mohicans; Angel and the Badman; Sinners in Paradise; Hatari!; McClintock!; Diamonds Are Forever; The Flame of New Orleans; Smoky; Fancy Pants; Lost in Alaska; Big Jake; Disgraced; Lucky Devils) (born Apr. 20, 1904 – died May 3, 1972; age 68). Bruce Cabot died of lung cancer. (Bruce Cabot 1938 Sinners in Paradise: Universal Pictures)
Elena Verdugo is 92
American actress of radio, TV (Consuelo Lopez on Marcus Welby, M.D.; Millie Bronson on Meet Millie; Mona McCluskey), and movies (The Sombrero; House of Frankenstein; Little Giant; Panama Sal; Gene Autry and the Mounties; Cyrano de Bergerac) (born Apr. 20, 1925 – died May 30, 2017; age 92). Cause of death for Elena Verdugo is unknown. (Elena Verdugo 1955 Photo: John Engstead)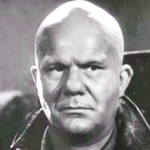 Dick Wessel (nee Richard M. Wessel)
American character actor of TV (Carny Kohler on Riverboat; Make Room For Daddy) and movies (A Gentle Gangster; Hawk of the Wilderness; False Faces; So You Won't Talk; The Border Legion; Silver Spurs; Gasoline Alley; Love is Better Than Ever; Pitfall) (born Apr. 20, 1913 – died Apr. 20, 1965; age 52). Dick Wessel died of a heart attack. (Dick Wessel 1946 Dick Tracy vs Cueball)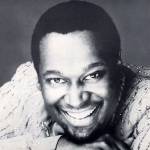 Luther Vandross (nee Luther Ronzoni Vandross Jr.; "The Velvet Voice")
Grammy Award-winning American record producer, songwriter, and singer (Dance With My Father; Endless Love [Mariah Carey duet]; Power of Love / Love Power; Here and Now; Don't Want to Be a Fool; Stop to Love; The Best Things in Life are Free) (born Apr. 20, 1951 – died July 1, 2005; age 54). Cause of death for Luther Vandross was a heart attack. (Luther Vandross 1982 Photo: Epic)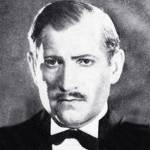 Gregory Ratoff (nee Grigory Vasilyevich Ratner)
Russian-American film director (Oscar Wilde; Moss Rose; The Corsican Brothers; Intermezzo; Hotel for Women; Rose of Washington Square) & actor (All About Eve; Sally, Irene and Mary; The Great Profile; Remember Last Night?; George White's Scandals; I'm No Angel) (born Apr. 20, 1893 – died Dec. 14, 1960; age 67). (Gregory Ratoff 1934 Photo: Picture-Play Magazine)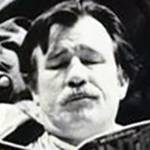 James Gammon
American character actor of movies (Major League II; Urban Cowboy; Any Which Way You Can; The Milagro Beanfield War; Cry For Me, Billy; Journey to Shiloh) and TV (Nash Bridges; The Waltons; Homefront) (born Apr. 20, 1940 – died July 16, 2010; age 70). James Gammon died of adrenal gland & liver cancer. (James Gammon 1986 Photo: Martha Swope / David Powers)
Canadian men's figure skating champion 1971-1976, bronze medalist at the 1974 men's figure skating World Championships & 1976 Innsbruck Austria Winter Olympics, 2-time World and 1976 Olympic men's free-skate winner, artist and painter (born Apr. 20, 1949 – died Jan. 24, 2015; age 65). Toller Cranston died of a heart attack. (Toller Cranston 1977 Photo)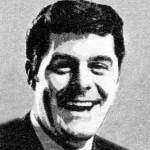 Bob Braun (nee Robert E. Braun)

American singer (Till Death Do Us Part), commercial spokesperson (Craftmatic), announcer, host & actor of radio and TV (The Bob Braun Show / Bob Braun's 50-50 Club / Braun and Company) (born Apr. 20, 1929 – died Jan. 15, 2001; age 71). Bob Braun died of cancer and Parkinson's Disease. (Bob Braun 1969 The Bob Braun Show Photo: Avco Broadcasting Corporation)
World Golf Hall of Fame American professional golf player who was on the 1st four Ryder Cup teams, winner of 30 PGA Tour events (1925 Florida Open; 4x 1920s Canadian Open winner), and 1928-1929 PGA Championship winner (born Apr. 20, 1899 – died May 5, 1951; age 52). Leo Diegel had throat & lung cancer before he died. (Leo Diegel 1934 PGA Photo: ACME)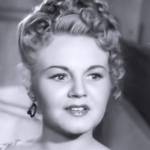 June Storey (nee Mary June Storey)
Canadian-American movie actress (Orphans of the Street; Dangerous Lady; The Lone Wolf Takes a Chance; Road to Alcatraz; Secret Service Investigator; Song of the Prairie; Blue Montana Skies; Island in the Sky; Colorado Sunset; Mickey the Kid; Miraculous Journey) (born Apr. 20, 1918 – died Dec. 18, 1991; age 73). June Storey died of cancer. (June Storey 1946 The Strange Woman)
Edie Sedgwick (nee Edith Minturn Sedgwick)
American model and movie actress for Andy Warhol (Poor Little Rich Girl; Kitchen; Lupe; Outer and Inner Prison; The Andy Warhol Story; Walden) and other films (Ciao! Manhattan), inspiration for songs (Just Like a Woman; Femme Fatale; Ciao Baby), characters in movies (Factory GIrl; The Doors) and plays (Andy & Edie) (born Apr. 20, 1943 – died Nov. 16, 1971; age 28). 
*Images are public domain or Creative Commons licensed & sourced via Wikimedia Commons, Vimeo, or Flickr, unless otherwise noted*