April 20th Birthdays
If you were born on April 20th you share a birthday with these famous people: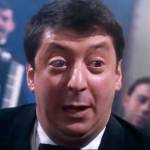 Monte Landis is 86
Scottish character actor of TV (The Feather and Father Gang; The Monkees; Batman; Saura on General Hospital; Police Woman) and movies (Double Trouble; The Mouse That Roared; Pee-wee's Big Adventure; Young Frankenstein; Targets; Body Double), born April 20, 1933. (Monte Landis 1961 Charade)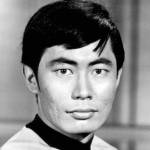 George Takei is 83
Japanese-American actor of TV (Sulu on Star Trek & animated sequels; Heroes), movies (Star Trek: The Motion Picture; Star Trek V: The Final Frontier; Return From the River Kwai; The Green Berets; Prisoners of the Sun; Mulan), born April 20, 1937. (George Takei 1966-1969 Photo: NBC TV)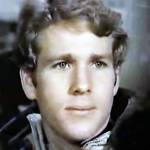 Ryan O'Neal is 80 (nee Charles Patrick Ryan O'Neal)
American actor of TV (Rodney Harrington on Peyton Place; Empire; Good Sports; Miss Match; Bones) and movies (What's Up Doc?; Love Story; Paper Moon; Barry Lyndon; Nickleodeon; A Bridge Too Far; So Fine; Fever Pitch) born April 20, 1941. (Ryan O'Neal 1969 Peyton Place)
Michael Brandon is 76 (nee Michael Feldman)
American actor of stage, TV (Emerald Point N.A.S.; Dempsey and Makepeace; Dinotopia; Narrator of Thomas & Friends; Police Story), movies (FM; Promises in the Dark; Lovers and Other Strangers; A Change of Seasons), and voice over actor, born April 20, 1945. (Michael Brandon 1977 Red Alert Photo: CBS)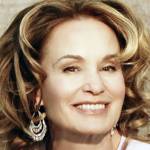 Jessica Lange is 72
American Tony, Emmy, and Academy Award-winning actress of stage, TV (Grey Gardens; American Horror Story; Feud) & movies (King Kong; Tootsie; Frances; Sweet Dreams; Blue Sky; Cape Fear; Rob Roy), born April 20, 1949. (Jessica Lange 2008 Photo: Anne Morin DiChroma Photography)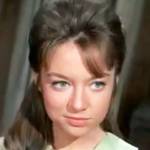 Veronica Cartwright is 72 
English-American actress of TV (Daniel Boone; L.A. Law; Eastwick; Invasion; The X-Files) and movies (The Witches of Eastwick; Invasion of the Body Snatchers; Alien; The Right Stuff; Goin' South; The Children's Hour; The Birds), born April 20, 1949. (Veronica Cartwright 1965 Daniel Boone)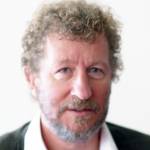 Sebastian Faulks is 68
English journalist, producer & personality of TV and radio (The Write Stuff; Birdsong; Faulks on Fiction), writer of historical fiction (Charlotte Gray; The Girl at the Lion d'Or) and contemporary novelist (Devil May Care; A Trick of the Light), born April 20, 1953. (Sebastian Faulks 2008 Photo: Elena Torre)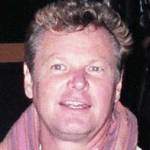 Geraint Wyn Davies is 64
Welsh-Canadian-American actor of stage, TV (Nick Knight on Forever Knight; Black Harbour; Airwolf; ReGenesis; 24; Tracker; The Judge; The Canadians; The Littlest Hobo; Dracula: The Series) and movies (Antony and Cleopatra; Deadly Harvest), born April 20, 1957. (Geraint Wyn Davies 2004 Photo: Heidekraut)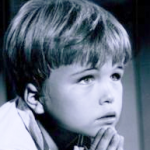 Clint Howard is 62 (nee Clinton Howard)

American character actor of TV (Mark Wedloe on Gentle Ben; The Baileys of Balboa; The Cowboys; Gung Ho) & movies (Gentle Giant; The Wild Country; Salty; Planet Ibsen; Grand Theft Auto; Play the Game; Apollo 13; The Sure Hand of God), born April 20, 1959. (Clint Howard 1978 Harper Valley P.T.A.)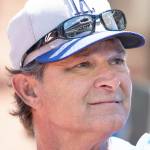 Don Mattingly is 60 (nee Donald Arthur Mattingly; "The Hit Man")
American professional baseball player, MLB first baseman (New York Yankees), 6-time All-Star with 9 Gold Glove awards, 1985 AL Most Valuable Player, MLB coach & manager (New York Yankees, Los Angeles Dodgers; Miami Marlins), born April 20, 1961. (Don Mattingly 2013 Photo: Keith Allison)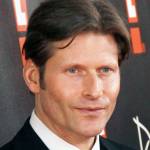 Crispin Glover is 57
American actor of movies (Back to the Future; River's Edge; Twister; Where the Heart Is; Wild at Heart; Willard; Little Noises; Chasers; Nurse Betty; Charlie's Angels; Bartleby; Hot Tub Time Machine) and TV (American Gods; Texas Rising), born April 20, 1964. (Crispin Glover 2010 Photo: Thomas Attila Lewis )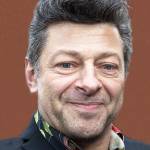 Andy Serkis is 57 (nee Andrew Clement Serkis)
British movie director & actor (Gollum in The Lord of the Rings: The Fellowship of the Ring & sequels; 13 Going on 30; King Kong; Caesar in Rise of the Planet of the Apes & sequels; Snoke in Star Wars: The Force Awakens & sequels; Black Panther; The Escapist) born April 20, 1964. (Andy Serkis 2015 Photo: Ibsan73)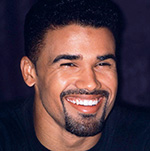 Shemar Moore is 50
Daytime Emmy Award-winning American actor of TV (Malcolm Winters on The Young and the Restless; Derek Morgan on Criminal Minds; S.W.A.T.) and movies (The Bounce Back; Diary of a Man Black Woman; Butter), born April 20, 1970. (Shemar Moore 1995 Photo: John Mathew Smith & www.celebrity-photos.com)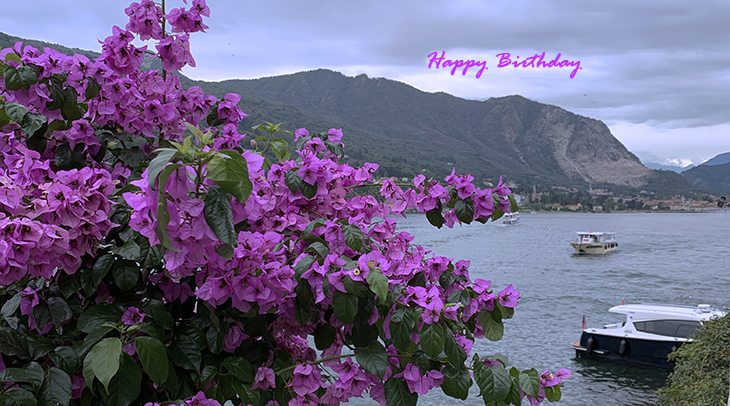 (Pink Bougainvillea Flowers, Isola Bella, Lake Maggiore, Italy Photo © 2019 Anita Hamilton)
Happy Birthday to everyone celebrating their birthday on April 20th!
And remembering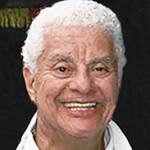 Tito Puente (nee Ernesto Antonio Puente; "The King of Latin Music")

Grammy Award-winning American songwriter (Oye Como Va), drummer & jazz musician (Latin jazz, caribbean, mambo, bossa nova, & Afro-Cuban), and record producer nicknamed The King of Latin Music (born Apr. 20, 1923 – died May 31, 2000; age 77). Cause of death for Tito Puente was a heart attack. (Tito Puente 2005 Photo: Raul Rodriguez Jr.)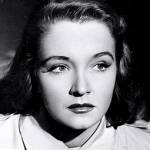 Nina Foch (nee Nina Consuelo Maud Fock)
Dutch-American actress of TV (Salty; Bull; Route 66) & movies (An American in Paris; Cash McCall; Executive Suite; Escape in the Fog; The Ten Commandments; Spartacus; Three Brave Men; Hush; Mahogany) (born Apr. 20, 1924 – died Dec. 5, 2008; age 84). Nina Foch died of myelodysplasia complications. (Nina Foch 1945 Escape in the Fog Photo: Thomas / Columbia Pictures)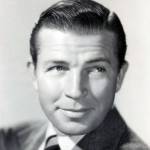 Bruce Cabot (nee Étienne de Pelissier Bujac Jr.)

American actor in films (King Kong; Last of the Mohicans; Angel and the Badman; Sinners in Paradise; Hatari!; McClintock!; Diamonds Are Forever; The Flame of New Orleans; Smoky; Fancy Pants; Lost in Alaska; Big Jake) (born Apr. 20, 1904 – died May 3, 1972; age 68). Bruce Cabot died of lung cancer. (Bruce Cabot 1938 Sinners in Paradise Photo: Universal Pictures)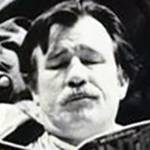 James Gammon
American character actor of movies (Major League II; Urban Cowboy; Any Which Way You Can; The Milagro Beanfield War; Cry For Me, Billy; Journey to Shiloh) and TV (Nash Bridges; The Waltons; Homefront) (born Apr. 20, 1940 – died July 16, 2010; age 70). James Gammon died of adrenal gland & liver cancer. (James Gammon 1986 Photo: Martha Swope / David Powers)
Elena Verdugo is 92
American actress of radio, TV (Consuelo Lopez on Marcus Welby, M.D.; Millie Bronson on Meet Millie; Mona McCluskey), and movies (The Sombrero; House of Frankenstein; Little Giant; Panama Sal; Gene Autry and the Mounties; Cyrano de Bergerac) (born Apr. 20, 1925 – died May 30, 2017; age 92). Cause of death for Elena Verdugo is unknown. (Elena Verdugo 1955 Photo: John Engstead)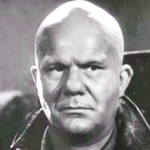 Dick Wessel (nee Richard M. Wessel)
American character actor of TV (Riverboat; Make Room For Daddy) and movies (Dick Tracy vs, Cueball; A Gentle Gangster; Hawk of the Wilderness; False Faces; So You Won't Talk; The Border Legion; Silver Spurs; Gasoline Alley; Love is Better Than Ever; Pitfall) (born Apr. 20, 1913 – died Apr. 20, 1965; age 52). Dick Wessel died of a heart attack. (Dick Wessel 1946 Dick Tracy vs Cueball)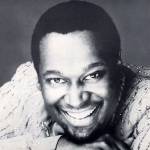 Luther Vandross (nee Luther Ronzoni Vandross Jr.; "The Velvet Voice")
Grammy Award-winning American record producer, songwriter, and singer (Dance With My Father; Endless Love [Mariah Carey duet]; Power of Love / Love Power; Here and Now; Don't Want to Be a Fool; Stop to Love; The Best Things in Life are Free) (born Apr. 20, 1951 – died July 1, 2005; age 54). Cause of death for Luther Vandross was a heart attack. (Luther Vandross 1982 Photo: Epic)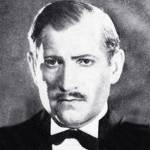 Gregory Ratoff (nee Grigory Vasilyevich Ratner)
Russian-American film director (Oscar Wilde; Moss Rose; The Corsican Brothers; Intermezzo; Hotel for Women; Rose of Washington Square) & actor (All About Eve; Sally, Irene and Mary; The Great Profile; Remember Last Night?; George White's Scandals; I'm No Angel) (born Apr. 20, 1893 – died Dec. 14, 1960; age 67). Gregory Ratoff died of cancer. (Gregory Ratoff 1934 Photo: Picture-Play Magazine)
Canadian men's figure skating champion 1971-1976, bronze medalist at the 1974 men's figure skating World Championships & 1976 Innsbruck Austria Winter Olympics, 2-time World and 1976 Olympic men's free-skate winner, artist and painter (born Apr. 20, 1949 – died Jan. 24, 2015; age 65). Toller Cranston died of a heart attack. (Toller Cranston 1977 Photo)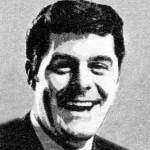 Bob Braun (nee Robert E. Braun)

American singer (Till Death Do Us Part), commercial spokesperson (Craftmatic), announcer, host & actor of radio and TV (The Bob Braun Show / Bob Braun's 50-50 Club / Braun and Company) (born Apr. 20, 1929 – died Jan. 15, 2001; age 71). Bob Braun died of cancer and Parkinson's Disease. (Bob Braun 1969 The Bob Braun Show Photo: Avco Broadcasting Corporation)
World Golf Hall of Fame American professional golf player who was on the 1st four Ryder Cup teams, winner of 30 PGA Tour events (1925 Florida Open; 4x 1920s Canadian Open winner), and 1928-1929 PGA Championship winner (born Apr. 20, 1899 – died May 5, 1951; age 52). Leo Diegel had throat & lung cancer before he died. (Leo Diegel 1934 PGA Photo: ACME)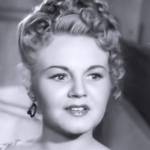 June Storey (nee Mary June Storey)
Canadian-American movie actress (Orphans of the Street; Dangerous Lady; The Lone Wolf Takes a Chance; Road to Alcatraz; Secret Service Investigator; Song of the Prairie; Blue Montana Skies; Island in the Sky; Colorado Sunset; Mickey the Kid; Miraculous Journey) (born Apr. 20, 1918 – died Dec. 18, 1991; age 73). June Storey died of cancer. (June Storey 1946 The Strange Woman)
*Images are public domain or Creative Commons licensed & sourced via Wikimedia Commons, Vimeo, or Flickr, unless otherwise noted*