April 9th Birthdays
If you were born on April 9th you share a birthday with these famous people: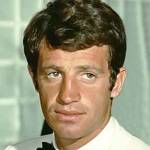 Jean-Paul Belmondo is 87
French movie producer (Chocolat) and actor (Breathless; Is Paris Burning?; Casino Royale; One Hundred and One Nights; Stranger in the House; The Burglars; Les Misérables; That Man From Rio; Two Women) born April 9, 1933. (Jean-Paul Belmondo 1964 L'Homme de Rio Trailer)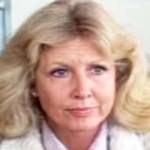 Michael Learned is 81
Emmy Award-winning American actress of TV (Olivia Walton on The Waltons; Nurse; Living Dolls; Scrubs; General Hospital; The Young and the Restless; Gunsmoke) and movies (Dragon: The Bruce Lee Story), and octogenarian born April 9, 1939. (Michael Learned 1980 A Christmas Without Snow)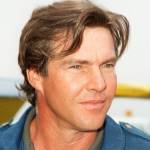 Dennis Quaid is 66

American actor of movies (Breaking Away; The Big Easy; Suspect; D.O.A.; Great Balls of Fire!; Something to Talk About; The Parent Trap, Frequency; The Rookie; The Day After Tomorrow; The Alamo) & TV (Vegas; American Crime Story), born April 9, 1954. (Dennis Quaid 1991 Photo: PH2 Mark Cavanugh / US Navy)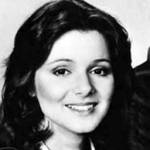 Caryn Richman is 64 (nee Caryn L. Brandes)
American actress of TV (Elena Dekker on Texas; Francine "Gidget" Griffin on The New Gidget & Gidget's Summer Reunion; Nora Brady on The Bradys; Hollywood Safari; The Adventures of Mr. Clown) and feature films (Surprising Merrily; Beyond the Gates), born April 9, 1956. (Caryn Richman 1983 Texas Photo)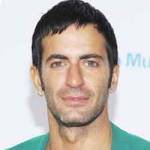 Marc Jacobs is 57
American fashion company executive (Louis Vuitton; Perry Ellis), fashion designer (Marc Jacobs International Company; Marc by Marc Jacobs) and retail store founder (Marc by Marc Jacobs; Marc Jacobs Collection), born April 9, 1963. (Marc Jacobs 2008: Stephen Lovekin / Getty Images)
Mark Pellegrino is 55

American actor of TV (Supernatural; Lost; Dexter; The Closer; Quantico; The Returned) & movies (Blood and Concrete; Midnight Witness; Macon County Jail; A Murder of Crows; Word of Mouth; National Treasure; Mulholland Drive), born April 9, 1965. (Mark Pellegrino 2008 Photo: Greg Hernandez)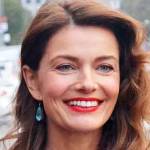 Paulina Porizkova is 55 (nee Pavlína Pořízková)
Czech-Swedish-American model (Sports Illustrated; Chanel; Estée Lauder; Revlon), actress & host of TV (America's Next Top Model; As the World Turns; Nightcap) and movies (Her Alibi; Wedding Bell Blues; Arizona Dream), born April 9, 1965. (Paulina Porizkova 2014 Photo: David Sedlecký)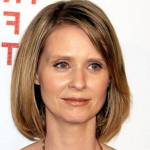 Cynthia Nixon is 54
Tony & Emmy Award-winning American actress of stage, TV (Miranda Hobbes on Sex and the City; Tanner '88; The Big C; Hannibal) and movies (Baby's Day Out; Sex and the City films; The Manhattan Project; Little Darlings; Baby's Day Out), born April 9, 1966. (Cynthia Nixon 2009 Photo: David Shankbone)
(Tang / Surgeon Fish, Cairns Aquarium, Australia Photo: David Clode via Unsplash)
Happy Birthday to everyone celebrating their birthday on April 9th!
And remembering
American publisher & founder of Playboy, host & producer of TV series (Playboy's Penthouse; Playboy After Dark), movies & documentaries (Mary Pickford: A Life on Film; A Whale for the Killing; Clara Bow: Discovering the It Girl) (born Apr. 9, 1926 – died Sept. 27, 2017; age 91). Hugh Hefner had several illnesses when he died. (Hugh Hefner 1978 Photo: Alan Light)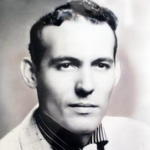 Carl Perkins ("King of Rockabilly")
American Grammy and Rock & Roll Hall of Fame singer-songwriter (Blue Suede Shoes; Your True Love; Boppin' the Blues; Everybody's Trying to Be My Baby; Matchbox; Daddy Sang Bass; Honey Don't; Go, Cat, Go; Dixie Fried; Pink Pedal Pushers) (born Apr. 9, 1932 – died Jan. 19, 1998; age 65). Carl Perkins died of throat cancer. (Carl Perkins c 1956 Photo: Sun Records) 
American civil rights activist, College Football Hall of Fame player, singer (Ol' Man River; Can't Help Lovin' Dat Man) and black-listed actor of stage & movies (Show Boat; The Emperor Jones; Sanders of the River; Song of Freedom; Big Fella; King Solomon's Mines; Dark Sands) (born Apr. 9, 1898 – died Jan. 23, 1976; age 77). Paul Robeson died of stroke complications. (Paul Robeson 1930s Photo)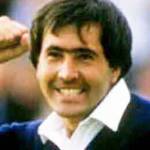 Seve Ballesteros (nee Severiano Ballesteros Sota)
World Golf Hall of Fame Spanish golfer (The Open Championship 1979, 1984, & 1988; Masters Tournament 1980 & 1983), 1980s & 1990s European Ryder Cup team player, and 1988 World #1 men's golfer (born Apr. 9, 1957 – died May 7, 2011; age 54). Seve Ballesteros was recovering from brain cancer when he died. (Seve Ballesteros 2012 Photo: Jonjamdar)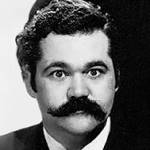 Avery Schreiber

American comedian & actor of stage, TV (My Mother the Car; The Burns and Schreiber Comedy Hour; Match Game; Chico and the Man; That Girl) and movies (The Last Remake of Beau Geste; Robin Hood: Men in Tights) (born Apr. 9, 1935 – died Jan. 7, 2002; age 66). Avery Schreiber died of a heart attack. (Avery Schreiber 1966 Perry Como's Kraft Music Hall Photo: J. Walter Thompson)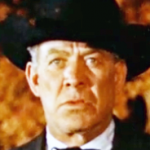 Ward Bond (nee Wardell Edwin Bond)
American actor of TV (Major Seth Adams on Wagon Train) & movies (Joan of Arc; Conflict; Wagon Master; Born to Be Wild; The Quiet Man; Hondo; Rio Bravo; Tobacco Road; My Darling Clementine; The Searchers; Only the Valiant; The Maltese Falcon; The Grapes of Wrath) (born Apr. 9, 1903 – died Nov. 5, 1960; age 57). Ward Bond died of a heart attack. (Ward Bond 1954 Johnny Guitar)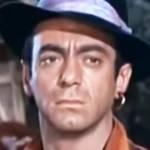 Arthur Batanides
American character actor of TV (Rod Brown of the Rocket Rangers; Johnny Midnight; I Spy; Mission: Impossible; The Detectives; The Dick Van Dyke Show; Lou Grant; The Odd Couple; Happy Days; Riverboat; Rawhide; The Twilight Zone) and movies (Police Academy films) (born Apr. 9, 1923 – died Jan. 10, 2000; age 76). Arthur Batanides died of natural causes. (Arthur Batanides 1960 Bonanza)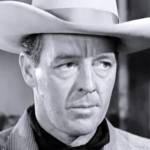 Frank Fenton (nee Frank Fenton Moran)
American actor of stage, TV (Annie Oakley), and movies (Hold That Blonde!; Prairie Roundup; Rogue River; Rosie the Riveter;The Clay Pigeon; Destiny; The French Key; Isle of Forgotten Sins; A Scream in the Dark; Hazard; Buffalo Bill; Minesweeper) (born Apr. 9, 1906 – died July 24, 1957; age 51). Cause of death for Frank Fenton is unknown. (Frank Fenton 1949 The Lone Ranger)
*Images are public domain or Creative Commons licensed & sourced via Wikimedia Commons, Vimeo, or Flickr, unless otherwise noted*