April 9th Birthdays
If you were born on April 9th you share a celebrity birthday with these famous people: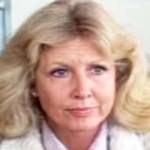 Michael Learned is 84 (ex of Peter Donat)
Emmy Award-winning American actress of TV (Olivia Walton on The Waltons; Nurse; Living Dolls; Scrubs; General Hospital; The Young and the Restless; Gunsmoke) and movies (Dragon: The Bruce Lee Story; Power; After Life), born April 9, 1939. (Michael Learned 1980 A Christmas Without Snow)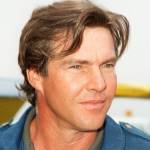 Dennis Quaid is 69 (ex of P. J. Soles, Meg Ryan; brother of Randy Quaid)

American actor of movies (Breaking Away; The Big Easy; Suspect; D.O.A.; Great Balls of Fire!; Something to Talk About; The Parent Trap, Frequency; The Rookie; The Day After Tomorrow; The Alamo) & TV (Vegas; American Crime Story), born April 9, 1954. Cousin of Gene Autry. (Dennis Quaid 1991: PH2 Mark Cavanugh)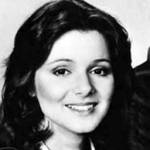 Caryn Richman is 67 (nee Caryn L. Brandes)
American actress of TV (Elena Dekker on Texas; Francine "Gidget" Griffin on The New Gidget & Gidget's Summer Reunion; Nora Brady on The Bradys; Hollywood Safari; The Adventures of Mr. Clown) and feature films (Surprising Merrily; Beyond the Gates), born April 9, 1956. (Caryn Richman 1983 Texas Photo)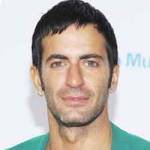 Marc Jacobs is 60
American fashion company executive (Louis Vuitton; Perry Ellis), fashion designer (Marc Jacobs International Company; Marc by Marc Jacobs) and retail store founder (Marc by Marc Jacobs; Marc Jacobs Collection), born April 9, 1963. (Marc Jacobs 2008: Stephen Lovekin / Getty Images)
Mark Pellegrino is 58

American actor of TV (Supernatural; Lost; Dexter; The Closer; Quantico; The Returned) & movies (Blood and Concrete; Midnight Witness; Macon County Jail; A Murder of Crows; Word of Mouth; National Treasure; Mulholland Drive), born April 9, 1965. (Mark Pellegrino 2008 Photo: Greg Hernandez)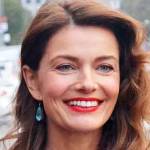 Paulina Porizkova is 58 (nee Pavlína Pořízková; married Ric Ocasek)
Czech-Swedish-American model (Sports Illustrated; Chanel; Estée Lauder; Revlon), actress & host of TV (America's Next Top Model; As the World Turns; Nightcap) and movies (Her Alibi; Wedding Bell Blues; Arizona Dream), born April 9, 1965. (Paulina Porizkova 2014 Photo: David Sedlecký)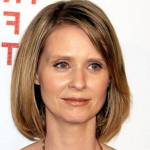 Cynthia Nixon is 57
Tony & Emmy Award-winning American actress of stage, TV (Miranda Hobbes on Sex and the City; Tanner '88; The Big C; Hannibal) and movies (Baby's Day Out; Sex and the City films; The Manhattan Project; Little Darlings; Baby's Day Out), born April 9, 1966. (Cynthia Nixon 2009 Photo: David Shankbone)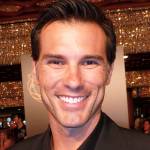 Austin Peck is 52 (married Terri Conn)
American model (GQ; Esquire; Playgirl), actor of TV (Austin Reed on Days of Our Lives; Brad Snyder on As the World Turns; Rick Powers on One Life to Live; Tainted Dreams; Chicago Fire) and films (North of the City; Breaking Down; The Blue Tooth Virgin), born April 9, 1971. (Austin Peck 2010: Greg Hernandez)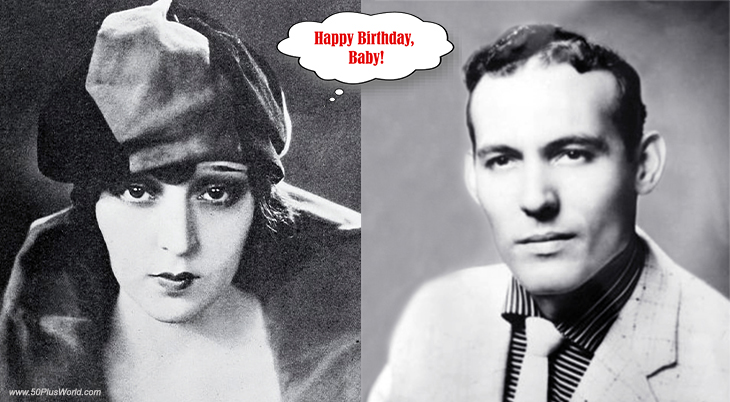 (Alma Bennett 1927 | Carl Perkins 1956: Sun Records)
Happy Birthday to everyone celebrating their birthday on April 9th!
Remember These April 9th Famous Birthdays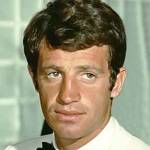 Jean-Paul Belmondo (ex-partner of Ursula Andress, Laura Antonelli)
French movie producer (Chocolat) and actor (Breathless; Is Paris Burning?; Casino Royale; One Hundred and One Nights; Stranger in the House; The Burglars; Les Misérables; That Man From Rio; Two Women; An Angel on Wheels; Cyrano de Bergerac; Hold-Up) (born Apr. 9, 1933 – died Sept. 6, 2021; age 88). (Jean-Paul Belmondo 1964 L'Homme de Rio Trailer)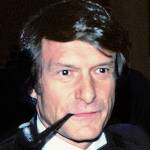 Hugh Hefner ("Hef"; ex of Kimberley Conrad; ex-partner of Barbi Benton)
American publisher & founder of Playboy, host & producer of TV series (Playboy's Penthouse; Playboy After Dark), movies & documentaries (Mary Pickford: A Life on Film; A Whale for the Killing; Clara Bow: Discovering the It Girl) (born Apr. 9, 1926 – died Sept. 27, 2017; age 91). Hugh Hefner had several illnesses when he died. (Hugh Hefner 1978 Photo: Alan Light)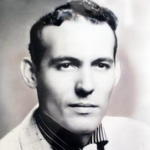 Carl Perkins ("King of Rockabilly"; father of Stan Perkins)
American Grammy and Rock & Roll Hall of Fame singer-songwriter (Blue Suede Shoes; Your True Love; Boppin' the Blues; Everybody's Trying to Be My Baby; Matchbox; Daddy Sang Bass; Honey Don't; Go, Cat, Go; Dixie Fried; Pink Pedal Pushers) (born Apr. 9, 1932 – died Jan. 19, 1998; age 65). Carl Perkins died of throat cancer. (Carl Perkins c 1956 Photo: Sun Records) 
American civil rights activist, College Football Hall of Fame player, singer (Ol' Man River; Can't Help Lovin' Dat Man) and black-listed film actor (Show Boat; The Emperor Jones; Sanders of the River; Song of Freedom; Big Fella; King Solomon's Mines; Dark Sands) (born Apr. 9, 1898 – died Jan. 23, 1976; age 77). Paul Robeson died of stroke complications. (Paul Robeson 1930s Photo)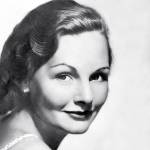 Elizabeth Allan
English actress of stage & movies (A Tale of Two Cities; David Copperfield; The Heart of the Matter; The Mystery of Mr. X; Camille; Front Page Story; Java Head; The Haunted Strangler; Men in White; Twice Upon a Time; Ace of Aces; Saloon Bar; Slave Ship; A Woman Rebels; Mark of the Vampire) (born Apr. 9, 1910 – died July 27, 1990; age 80). (Elizabeth Allan 1935: C. S. Bull)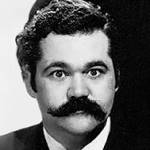 Avery Schreiber

American comedian & actor of stage, TV (My Mother the Car; The Burns and Schreiber Comedy Hour; Match Game; Chico and the Man; That Girl) and movies (The Last Remake of Beau Geste; Robin Hood: Men in Tights) (born Apr. 9, 1935 – died Jan. 7, 2002; age 66). Avery Schreiber died of a heart attack. (Avery Schreiber 1966 Perry Como's Kraft Music Hall Photo: J. Walter Thompson)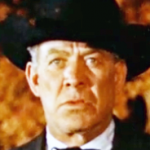 Ward Bond (nee Wardell Edwin Bond)
American actor of TV (Maj. Seth Adams on Wagon Train) & films (Joan of Arc; Conflict; Wagon Master; Born to Be Wild; The Quiet Man; Hondo; Rio Bravo; It's a Wonderful Life; Tobacco Road; My Darling Clementine; The Searchers; The Mortal Storm; The Maltese Falcon; The Grapes of Wrath) (born Apr. 9, 1903 – died Nov. 5, 1960; age 57). (Ward Bond 1954 Johnny Guitar)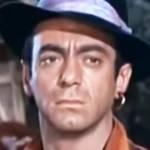 Arthur Batanides
American actor of TV (Rod Brown of the Rocket Rangers; Johnny Midnight; I Spy; Mission: Impossible; The Detectives; The Dick Van Dyke Show; Lou Grant; The Odd Couple; Happy Days; Riverboat; Rawhide; The Twilight Zone) and movies (Police Academy films) (born Apr. 9, 1923 – died Jan. 10, 2000; age 76). Arthur Batanides died of natural causes. (Arthur Batanides 1960 Bonanza)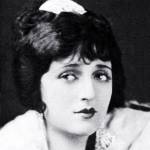 Carmel Myers (cousin of Ruth Harriet Louise, Mark Sandrich)
American producer & actress of radio, TV (The Carmel Myers Show), silent films (Ben-Hur; A Society Sensation; Beau Brummel; All Night; Tell it to the Marines), & classic movies (No Living Witness; The Countess of Monte Cristo; Pleasure; The Mad Genius; Broadway Scandals) (born Apr. 9, 1899 – died Nov. 9, 1980; age 81). Sister of Zion Myers. (Carmel Myers 1924: Bull)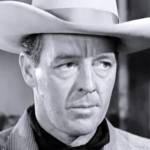 Frank Fenton (nee Frank Fenton Moran)
American actor of stage, TV (Annie Oakley), and movies (Hold That Blonde!; Prairie Roundup; Rogue River; Rosie the Riveter;The Clay Pigeon; Destiny; The French Key; Isle of Forgotten Sins; A Scream in the Dark; Hazard; Buffalo Bill; Minesweeper) (born Apr. 9, 1906 – died July 24, 1957; age 51). Cause of death for Frank Fenton is unknown. (Frank Fenton 1949 The Lone Ranger)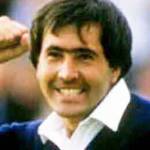 Seve Ballesteros (nee Severiano Ballesteros Sota)
World Golf Hall of Fame Spanish golfer (The Open Championship 1979, 1984, & 1988; Masters Tournament 1980 & 1983), 1980s & 1990s European Ryder Cup team player, and 1988 World #1 men's golfer (born Apr. 9, 1957 – died May 7, 2011; age 54). Seve Ballesteros was recovering from brain cancer when he died. (Seve Ballesteros 2012 Photo: Jonjamdar)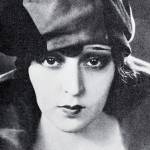 Alma Bennett (nee Alma Long; married Blackie Whiteford)
American actress of silent films (Man's Size; Three Jumps Ahead; Lilies of the Field; The Cyclone Rider; The Light of Western Stars; Smiling Jim; The Thrill Hunter; The Face on the Bar-room Floor; A Fool and His Money; New Orleans; Compassion; Orchids and Ermine; The Head of the Family; Without Compromise) (born Apr. 9, 1904 – died Sept. 16, 1958; age 54). (Alma Bennett 1927)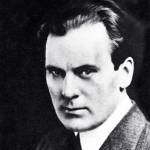 Thomas Meighan (aka Tommy Meighan; married Frances Ring)
American stage actor, star of classic & silent films (Peck's Bad Boy; The Argyle Case; Madison Square Garden; Skyline; The Racket; The Mating Call; M'Liss; The Canadian; Pied Piper Malone; Manslaughter; Male and Female; The Miracle Man; The Immigrant; The Trail of the Lonesome Pine; Tin Gods) (born Apr. 9, 1879 – died July 8, 1936; age 57). (Thomas Meighan 1921: Northland Studio)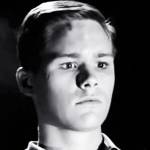 Brandon deWilde (nee Andre Brandon deWilde)
American narrator & actor of Broadway stages, TV (Jamie), and movies (Shane; The Member of the Wedding; Blue Denim; Those Calloways; All Fall Down; In Harm's Way; Good-bye, My Lady; The Missouri Traveler; Night Passage; The Devil's Backbone; Hud) (born Apr. 9, 1942 – died July 6, 1972; age 30). Brandon deWilde died in a car accident. (Brandon deWilde 1961 Thriller)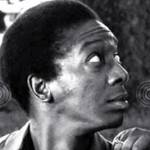 Nathan Cook
American actor of TV (Billy Griffin on Hotel; Milton Reese on The White Shadow; Virgil Brooks on Hill Street Blues; The $10,000 Pyramid; The $25,000 Pyramid; The $100,000 Pyramid; Super Password; Match Game) and feature films (Abby; The Last Word) (born Apr. 9, 1950 – died June 11, 1988; age 38). Nathan Cook died of an allergic reaction to penicillin. (Nathan Cook 1981: CBS)
Naismith Memorial Basketball Hall of Fame American basketball player, 10X NBA All-Star small forward (Philadelphia Warriors – 1956 NBA Champions, 1950 Sporting News & Helms Foundation Player of the Year, 1952 NBA All-Star Game MVP; Camden Bullets 1962-1965), and Korean War Marine (born Apr. 9, 1928 – died Dec. 12, 2006; age 78). (Paul Arizin c. 1950-1952)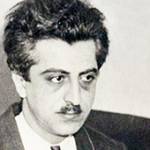 Gregory Pincus
American biologist, medical researcher (steroidal homones; hormonal biology; infertility, Pincogenesis rabbit experiment [test tube fertilization]; progesterone hormonal contraceptive "the pill" for birth control), Worcester Foundation for Experimental Biology co-founder (born Apr. 9, 1903 – died Aug. 22, 1967; age 64). (Gregory Pincus c. 1936: ACME)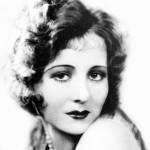 Sharon Lynn (nee D'Auvergne Sharon Lindsay; married Benjamin Glazer)
American dancer, singer & actress of silent films (Curlytop; City of Shadows; Son of the Golden West; The Cherokee Kid; Tom's Gang) & 1930s movies (Way Out West; Fox Movietone Follies of 1929; Enter Madame!; Man Trouble; Wild Company; Sunny Side Up; Too Many Cooks; The One Woman Idea) (born Apr. 9, 1901 – died May 26, 1963; age 62). (Sharon Lynne 1929: Bruno)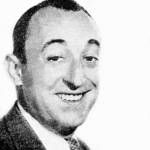 Allen Jenkins (nee Alfred McGonegal)
American character actor of TV (Hey Jeannie!; Top Cat; The Red Skelton Show) & films (Destry Rides Again; Dead End; The Falcon Takes Over; Singin' in the Corn; Fun on a Weekend; I'd Rather Be Rich; Let's Go Navy!; Lady on a Train; Crazy Over Horses; Tomorrow at Seven; Robin and the 7 Hoods; Pillow Talk) (born Apr. 9, 1900 – died July 20, 1974; age 74). (Allan Jenkins 1936: Picture Play)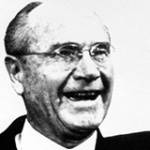 James Smith McDonnell ("Mac")
National Aviation Hall of Fame American pilot, aeronautical engineer, airplane designer, aircraft manufacturer (J. S. McDonnell & Associates; McDonnell Aircraft Corporation – F-4 Phantom II fighter, Mercury & Gemini space capsules {later McDonnell Douglas]), and philanthropist (born Apr. 9, 1899 – died Aug. 22, 1980; age 81). (James Smith McDonnell 1966)
*Images are public domain or Creative Commons licensed & sourced via Wikimedia Commons, Vimeo, or Flickr, unless otherwise noted*