July 16th Birthdays
If you were born on July 16th you share a celebrity birthday with these famous people: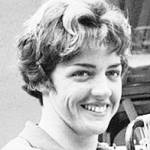 Margaret Court is 81 (nee Margaret Smith)
International Tennis Hall of Fame Australian World #1 ranked women's tennis player, 1970 women's singles and 1963 mixed doubles Grand Slam winner (career 24 singles & 21 mixed doubles wins), born July 16, 1942. (Margaret Court 1964 Photo: Eric Koch / Dutch National Archives)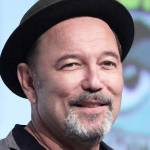 Rubén Blades is 75 (nee Rubén Blades Bellido de Luna)

Grammy-winning Panamanian singer-songwriter (Pedro Navaja; Patria), actor of TV (Daniel Salazar on Fear the Walking Dead; Gideon's Crossing) &  movies (The Milagro Beanfield War; Fatal Beauty; The Two Jakes; Cradle Will Rock; Red Pill; Safe House), born July 16, 1948. (Rubén Blades 2015: Gage Skidmore)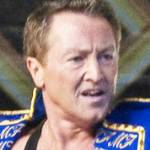 Michael Flatley is 65

Irish-American choreographer, producer, host, personality, & step dancer of stage, TV & films (Lord of the Dance; Riverdance; Celtic Tiger Live; Feet of Flames; Blackbird; Michael Flatley in Feet of Flames Taiwan; Dancing With the Stars; Superstars of Dance), born July 16, 1958. (Michael Flatley 2009: Max Lin)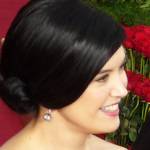 Phoebe Cates is 60 (nee Phoebe Belle Cates; married Kevin Kline)
American former model, singer, and actress of stage, TV & movies (Princess Caraboo; Drop Dead Fred; Gremlins; Private School; Fast Times at Ridgemont High; Bright Lights, Big City; Shag; Bodies, Rest & Motion; The Anniversary Party), born July 16, 1963. (Phoebe Cates 2009 Photo: Greg Hernandez)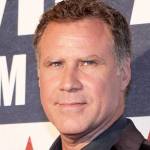 Will Ferrell is 56
American comedian, producer (Succession) & actor of TV (Saturday Night Live) & films (The Other Guys; Old School; Elf; Anchorman: The Legend of Ron Burgundy; Step Brothers; A Night at the Roxbury; Dick; Bewitched; Talladega Nights; Daddy's Home), born July 16, 1967. (Will Ferrell 2012: Eva Rinaldi)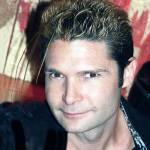 Corey Feldman is 52 (ex of Vanessa Marcil)
American actor of TV (The Bad News Bears) & films (The Lost Boys; The Goonies; Stand By Me; License to Drive; Gremlins; The 'Burbs; Dream a Little Dream; Friday the 13th movies; We Will Rock You), born July 16, 1971. (Corey Feldman 2010 Photo: © Glenn Francis, www.PacificProDigital.com)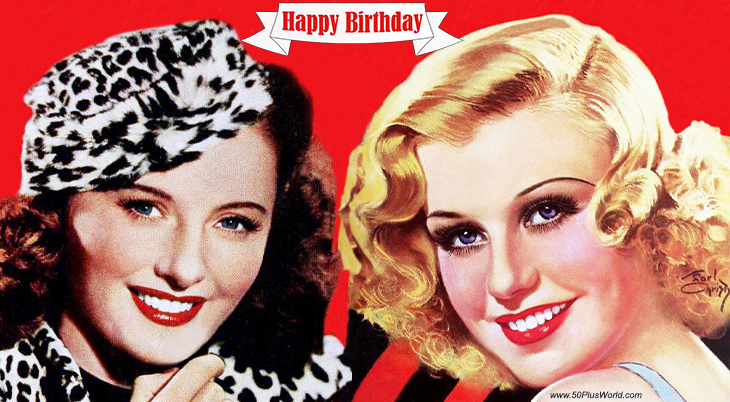 (Barbara Stanwyck 1944: Max Factor | Ginger Rogers 1936: Earl Christy)
Happy Birthday to everyone celebrating their birthday on July 16th!
Remembering These July 16th Famous Birthdays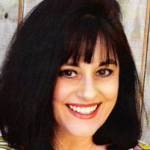 Philece Sampler (nee Philece P. Sampler)

American voice over artist and actress of daytime television soap operas (Renee DuMonde on Days of Our Lives; Lacey Jarrett Gallagher on Rituals; Donna Love Hudson on Another World; The Interior) and movies (The Seniors; Pretty Smart) (born July 16, 1953 – died July 1, 2021; age 67). Philece Sampler died of a heart attack. (Philece Sampler Photo: Used by permission)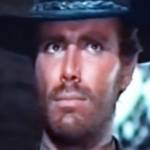 George Hilton (nee Jorge Hill Acosta y Lara)
Uruguayan-American actor of movies (Halleluja for Django; The Ruthless Four; A Bullet for Sandoval; Last of the Badmen; The Brute and the Beast; The Battle of El Alamein; Professionals for a Massacre; The Devil with Seven Faces; Two Faces of Fear; Mark of Zorro) (born July 16, 1934 – died July 28, 2019; age 85). George Hilton died after a long illness. (George Hilton 1967 Any Gun Can Play)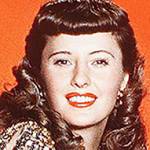 Barbara Stanwyck (nee Ruby Catherine Stevens)
American model, dancer, and Emmy-winning actress of stage (Ziegfeld Follies), TV (Victoria Barkley on The Big Valley; The Colbys; The Thorn Birds) and movies (Roustabout; Stella Dallas; Double Indemnity; These Wilder Years) (born July 16, 1907 – died Jan. 20, 1990; age 82). Ex of Robert Taylor, Frank Fay; ex-partner of Robert Wagner. (Barbara Stanwyck 1941 Ball of Fire) 
Ginger Rogers (nee Virginia Katherine McMath; daughter of Lela Rogers)

Oscar-winning American dancer-actress (Kitty Foyle; Black Widow; Forever Female; Storm Warning; Magnificent Doll; Roxie Hart; Stage Door; Shall We Dance; Top Hat; Gold Diggers of 1933; The Major and the Minor; Harlow) (born July 16, 1911 – died July 17, 1995; age 89). Ex of Jack Pepper, Lew Ayres, Jack Briggs, Jacques Bergerac, William Marshall. (Ginger Rogers 1945: Jack Albin)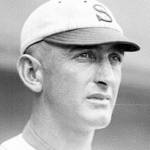 Shoeless Joe Jackson (nee Joseph Jefferson Jackson)
American pro baseball player, 1908-1920 MLB outfielder (Philadelphia Athletics, Cleveland Naps / Indians, Chicago White Sox – 1917 World Series Champions) banned in the 1919 World Series Black Sox Scandal (born July 16, 1887 – died Dec. 5, 1951; age 64). Shoeless Joe Jackson died of a heart attack. (Shoeless Joe Jackson Photo: Chicago Daily News)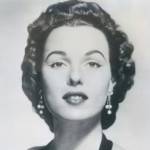 Bess Myerson
American model, first Jewish Miss America (1945), Miss New York 1945, celebrity personality & TV game show panelist (The Match Game; I've Got a Secret; The Name's the Same), and Commissioner of New York City (1969-1973; 1983-1987) (born July 16, 1924 – died Dec. 14, 2014; age 90). Bess Myerson had dementia before her death. (Bess Myerson 1957 Photo)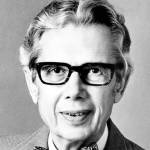 Orville Redenbacher

American businessman, agriculturalist and farmer, entrepreneur and creator of the "RedBow" strain of popcorn, spokesperson & co-founder of the Orville Redenbacher popcorn company and brand (born July 16, 1907 – died Sept. 19, 1995; age 88). Orville Redenbacher had a heart attack in his jacuzzi and drowned. (Orville Redenbacher 1979 Photo: Hunt-Wesson)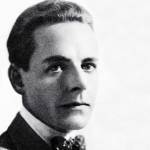 Edward Earle
Canadian-American actor of vaudeville & Broadway stages, TV, & movies, with 450+ film credits (The Wind; East Lynne; The Innocence of Ruth; Spite Marriage; Mystery Mountain; Phantom Ranger; Mandrake, the Magician; Code of the Rangers; The Revenge Rider; Alimony Madness; High Speed; Kid Gloves) (born July 16, 1882 – died Dec. 15, 1972; age 90). (Edward Earle 1918)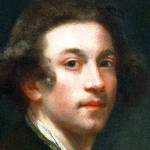 Joshua Reynolds
English Society of Artists of Great Britain co-founder, Royal Academy of Arts President, lecturer, landscape artist (The Thames from Richmond Hill) and portrait painter (Age of Innocence; George Clive and his Family with an Indian Maid; The Ladies Waldegrave; Lord Heathfield; Charles Lennox) (born July 16, 1723 – died Feb. 23, 1792; age 68). (Joshua Reynolds c. 1750)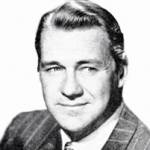 Sonny Tufts (nee Bowen Charlton Tufts III)
American actor of stage, TV, & films (So Proudly We Hail!; The Seven Year Itch; Swell Guy; I Love a Soldier; The Virginian; Easy Come, Easy Go; The Crooked Way; Miss Susie Slagle's; Here Come the Waves; Blaze of Noon; Cross My Heart; Glory at Sea; Bring on the Girls; Easy Living; The Untamed Breed; No Escape) (born July 16, 1911 – died June 4, 1970; age 58). (Sonny Tufts 1945)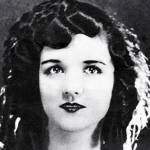 Mary Philbin (ex-fiance of Paul Kohner; lover of Guinn 'Big Boy' Williams)
American silent film actress (The WAMPAS Baby Stars of 1922; The Phantom of the Opera; The Man Who Laughs; The Last Performance; The Temple of Venus; Merry-Go-Round; Drums of Love; After the Fog; Love Me and the World is Mine; Fifth Avenue Models; The Blazing Trail; Penrod and Sam) (born July 16, 1902 – died May 7, 1993; age 90). (Mary Philbin 1922: Edwin Bower Hesser)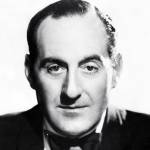 Carmen Lombardo (brother of Guy Lombardo) 
Canadian musician, songwriter, & singer with Guy Lombardo and his Royal Canadians Orchestra (Powder Your Face With Sunshine; [There Ought To Be A] Moonlight Saving Time; Return to Me; Whistle and Blow Your Blues Away; Coquette; Sweethearts on Parade; Seems Like Old Times) (born July. 16, 1903 – died Apr. 17, 1971; age 68). (Carmen Lombardo 1964: James Kriegsmann)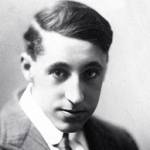 Percy Kilbride
American character actor of stage & movies (The Egg and I; Riffraff; Ma and Pa Kettle Back on the Farm; Ma and Pa Kettle at the Fair; You Gotta Stay Happy; The Southerner; George Washington Slept Here; Keeper of the Flame; The Sun Comes Up; White Woman; Free for All; Black Bart; Fallen Angel; You Were Meant For Me) (born July 16, 1888 – died Dec. 11, 1964; age 76). (Percy Kilbride 1910: Davies)
*Images are public domain or Creative Commons licensed & sourced via Wikimedia Commons, Vimeo, or Flickr, unless otherwise noted*