December 21st Birthdays
If you were born on December 21st, you share a celebrity birthday with these famous people: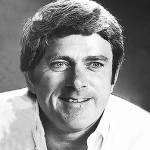 Phil Donahue is 86 (nee Phillip John Donahue)
Peabody & Emmy Award-winning American television producer, director, writer, and talk show host (The Phil Donahue Show from 1967-1996; Donahue; Pozner/Donahue; The Bob Braun Show; Donahue and Kids), married to Marlo Thomas, born December 21, 1935. (Phil Donahue 1977 Photo)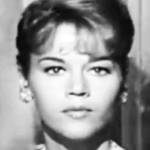 Jane Fonda is 84 (nee Jayne Seymour Fonda)

Academy Award-winning American actress of stage, TV (Grace and Frankie), movies (Klute; Coming Home; On Golden Pond; Cat Ballou; The Electric Horseman; Barefoot in the Park; Sunday in New York; Our Souls at Night), and fitness guru, born December 21, 1937. (Jane Fonda 1960 Tall Story Trailer)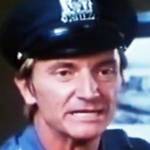 Larry Bryggman is 83 (nee Arvid Laurence Bryggman)
Daytime Emmy Award-winning American actor of stage, TV (John Dixon on As the World Turns from 1969-2004), and movies (…And Justice for All; Spy Game; Hanky Panky; Die Hard with a Vengeance; Side by Each; Family Games), born December 21, 1938. (Larry Bryggman 1982 Hanky Panky Trailer)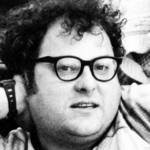 Josh Mostel is 75 (nee Joshua Mostel)
American actor of stage, TV (Delta House; At Ease; Murphy's Law), and movies (Herod in Jesus Christ, Superstar; Stoogemania; Harry and Tonto; City Slickers movies; Deadly Hero; Big Daddy; Sophie's Choice; The Chase) born December 21, 1946. (Josh Mostel 1979 Delta House Photo: ABC TV Network)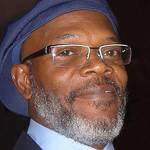 Samuel L. Jackson is 73 (nee Samuel Leroy Jackson)
American film producer, character and voice over actor (Jurassic Park; Pulp Fiction; Unbreakable; Losing Isaiah; Die Hard with a Vengeance; A Time to Kill; Star Wars films; Shaft; Avengers movies; xXx films; Freedomland; The Other Guys), born December 21, 1948. (Samuel L. Jackson 2006 Photo: Pumplesmoo)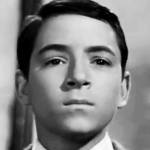 Barry Gordon is 73
American singer (Nuttin' for Christmas), character & voice over actor of TV (Donatello on Teenage Mutant Ninja Turtles; Fish; Archie Bunker's Place; The New Dick Van Dyke Show) and movies (Out of It; The Spirit is Willing; Pressure Point), born December 21, 1948. (Barry Gordon 1965 A Thousand Clowns)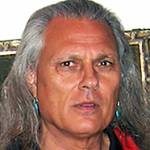 Michael Horse is 72 (nee Michael James Heinrich)
Native American actor of TV (Deputy Tommy Hill on Twin Peaks; The Untouchables; North of 60; Roswell), movies (The Legend of the Lone Ranger; Riders in the Storm; Passenger 57; House of Cards; Star of Jaipur), artist, and jeweler born December 21, 1949. (Michael Horse 2006 Photo: Uyvsdi)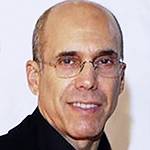 Jeffrey Katzenberg is 71
Academy Award-winning American animated film producer (Shrek; The Little Mermaid; The Lion King; Aladdin; Beauty and the Beast; The Prince of Egypt) and movie studio executive (Walt Disney Studios; DreamWorks Animation), born December 21, 1950. (Jeffrey Katzenberg 2006 Photo: John Mueller)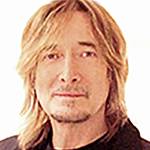 Nick Gilder (nee Nicholas George Gilder)
Juno Award-winning British-Canadian rock songwriter & singer solo (Hot Child in the City; Here Comes the Night [You Really] Rock Me; Wild Ones [Feeling Electric]; Footsteps; Metro Jets; The Warrior) and with Sweeney Todd (Roxy Roller), born December 21, 1951. (Nick Gilder Photo: Courtesy Nick Gilder)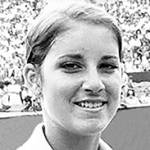 Chris Evert is 67 (nee Christine Marie Evert; aka Chris Evert Lloyd)
International Tennis Hall of Fame retired American pro tennis player, 1975 World #1, winner of 3 Grand Slam women's doubles & 18 singles titles (Australian Open, French Open, Wimbledon, US Open), and tennis coach, born December 21, 1955. (Chris Evert 1974 Photo: Keystone Press Agency Inc.)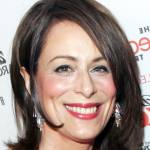 Jane Kaczmarek is 66
American actress of TV (Lois on Malcolm in the Middle; Raising the Bar; Felicity; Party of Five; The Simpsons; The Paper Chase; Hill Street Blues; St. Elsewhere; Cybill) and movies (Falling in Love; The Heavenly Kid; Pleasantville), born December 21, 1955. (Jane Kaczmarek 2009 Photo: The Heart Truth)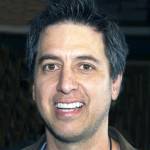 Ray Romano is 64 (nee Raymond Albert Romano)
Emmy Award-winning American comedian, producer, screenwriter & actor of TV (Ray Barone on Everybody Loves Raymond & The King of Queens; Parenthood; Men of a Certain Age), and movies (Welcome to Mooseport; Ice Age), born December 21, 1957. (Ray Romano 2006 Photo: Charlie Llewellin)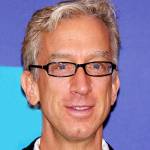 Andy Dick is 56 (nee Andrew Thomlinson)
American stand-up comedian & actor of stage, radio, TV (Owen Kronsky on Less Than Perfect; Matthew Brock on NewsRadio; The Andy Dick Show; The Ben Stiller Show) and movies (In the Army Now; Inspector Gadget; Road Trip), born December 21, 1965. (Andy Dick 2012 Photo: David Shankbone)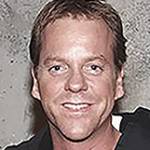 Kiefer Sutherland is 55
Emmy Award-winning British-Canadian producer & actor of TV (Jack Bauer on 24; Designated Survivor; Touch) and movies (The Lost Boys; The Three Musketeers; Flatliners; A Few Good Men; Young Guns; The Cowboy Way), born December 21, 1966. (Kiefer Sutherland 2006 Photo: Dan the Illuminator)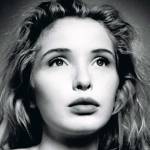 Julie Delpy is 52
French-American screenwriter, director, producer, & actress of TV (ER ) and movies (An American Werewolf in Paris; Killing Zoe; Before Sunrise; Before Midnight; Before Sunset; Broken Flowers; Guilty Hearts; 2 Days in Paris; Voyager), born December 21, 1969. (Julie Delpy 1991 Photo: Fabrice Lévêque)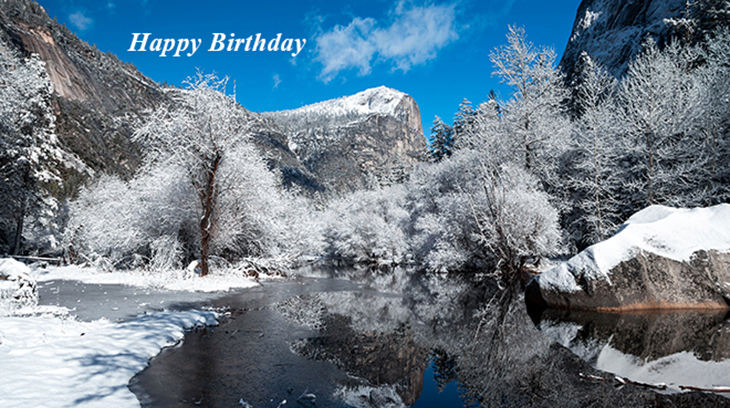 (Snowy Trees & Lake in Winter Photo: Austin Schmid via Unsplash)
Happy Birthday to everyone celebrating their birthday on December 21st!
Remember These December 21st Famous Birthdays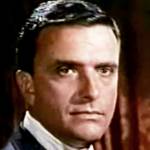 Ed Nelson (nee Edwin Stafford Nelson)
American actor of stage, TV (Dr. Mike Rossi on Peyton Place; The Silent Force; Capital; The F.B.I.; Murder, She Wrote) & movies (A Bucket of Blood; Soldier in the Rain; The Man From Galveston; Adapulco Gold; Midway; The Boneyard; Airport 1975) (born Dec. 21, 1928 – died Aug. 9, 2014; age 85). Ed Nelson died of congestive heart failure. (Ed Nelson 1967 Peyton Place)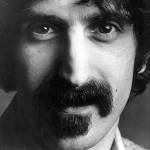 Frank Zappa
Rock & Roll Hall of Fame American singer, songwriter & guitarist solo and with The Mothers of Invention (Dancin' Fool; Valley Girl; Bobby Brown; Joe's Garage; ), TV & film score composer, screenwriter, director, producer, and actor (born Dec. 21, 1940 – died Dec. 4, 1993; age 52). Frank Zappa died of prostate cancer. (Frank Zappa 1973 Photo: Discreet Records)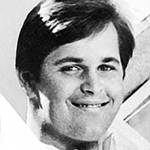 Carl Wilson

American record producer, lead guitarist, singer, songwriter, and co-founder of Rock & Roll Hall of Fame band The Beach Boys (Good Vibrations; Kokomo; Dance, Dance, Dance; Fun, Fun, Fun; God Only Knows; Wild Honey; Surfin' U.S.A.; I Get Around) (born Dec. 21, 1946 – died Feb. 6, 1998; age 51). Carl Wilson died of lung cancer. (Carl Wilson 1965 The Beach Boys Photo: Capitol Records)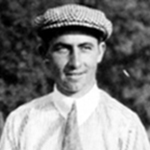 Walter Hagen 
World Golf Hall of Fame American professional golfer, winner of the US Open (1914 & 1919), British Open (1922, 1924, 1928 & 1929), & 5-time PGA Championship winner (1921, 1924, 1925, 1926 & 1927) (born Dec. 21, 1892 – died Oct. 6, 1969; age 76). Walter Hagen had throat cancer before he died. (Walter Hagen 1914 Photo: Pietzker / Golf Illustrated & Outdoor America)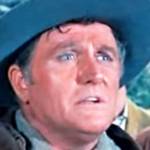 James Gavin
American stunt man and actor of TV (The Big Valley; McCloud; Rawhide; Ironside; The Lineup; The Twilight Zone; The Virginian; Bonanza; The Wild Wild West; Mission: Impossible; The High Chaparral; The F.B.I.) and movies (Coogan's Bluff) (born Dec. 21, 1919 – died Sept. 18, 2008; age 88). Cause of death for James Gavin is unknown. (James Gavin 1969 Daniel Boone)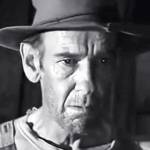 Guy Wilkerson
American actor of stage, TV (Maverick; Death Valley Days; Petticoat Junction; Green Acres; The Virginian; Gunsmoke; Lawman; Stagecoach West; Broken Arrow; Tales of Wells Fargo), and movies (Panhandle Perkins in Flaming Bullets & other Texas Rangers films; Captain Midnight; Susan Slade; Swamp Woman) (born Dec. 21, 1899 – died July 15, 1971; age 71). (Guy Wilkerson 1961 Thriller)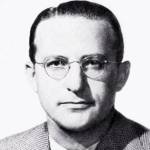 Alex Gottlieb
Russian-American writer & producer of TV (The Gale Storm Show) & films (Buck Privates; Meet the Wildcat; Dark Streets of Cairo; Susan Slept Here; Three Hours to Kill; Hold That Ghost; Hellzapoppin'; Who Done It?; Ride 'Em Cowboy; Hollywood Canteen; Cinderella Jones; Janie Gets Married; Romance on the High Seas) (born Dec. 21, 1906 – died Oct. 9, 1988; age 81). (Alex Gotlieb 1945)
*Images are public domain or Creative Commons licensed & sourced via Wikimedia Commons or Flickr, unless otherwise noted*