October 15th Birthdays
If you were born on October 15th, you share a celebrity birthday with these famous people: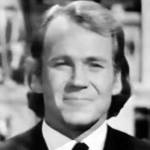 Barry McGuire is 87
American musician, songwriter, Christian music and folk rock singer solo (The Eve of Destruction; The Sins of a Family; Cloudy Summer Afternoon; Child of Our Times; Bullfrogs and Butterflies), and with the New Christy Minstrels (Green, Green), born October 15, 1935. (Barry McGuire 1965 Hullabaloo)
Linda Lavin is 85 (ex of Ron Leibman)
Tony Award-winning American singer-actress of films (I Want to Go Home), stage (Broadway Bound), and TV (Alice Hyatt on Alice; Room for Two; Conrad Bloom; Sean Saves the World; Barney Miller; The Doctors; The Good Wife; Mom; 9JKL), born October 15, 1937. (Linda Lavin 1977 Alice Photo: CBS TV)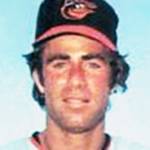 Jim Palmer is 77 (nee Baby Boy Kennedy; aka James Alvin Palmer; "Cakes")
Baseball Hall of Fame American baseball player, Baltimore Orioles 6X MLB All-Star pitcher, 3X World Series Champions, 3X Cy Young & 4X Gold Glove Award winner, color commentator, & Jockey International model / spokesman, born October 15, 1945. (Jim Palmer 1973: KG Graphics)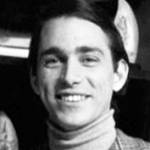 John Getz is 76
American actor of stage, TV (Neil Johnson on Another World; Bosch; Rafferty; MacGruder and Loud; Maggie; Halt and Catch Fire; Homeland), and movies (The Fly; Elevator; Curly Sue; Blood Simple; Men at Work; A Passion to Kill), born October 15, 1946. (John Getz 1974 Another World Photo: NBC TV)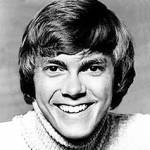 Richard Carpenter is 76
American keyboardist & composer of The Carpenters (We've Only Just Begun; [They Long to Be] Close to You; Top of the World; Only Yesterday; Rainy Days and Mondays; Yesterday Once More; I Need to Be in Love) with sister Karen, born October 15, 1946. (Richard Carpenter 1973 Photo: A&M Records)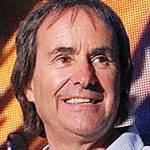 Chris De Burgh is 74 (nee Christopher John Davison)
Argentinian-British-Irish singer-songwriter (Patricia the Stripper; The Lady in Red; Don't Pay the Ferryman; High on Emotion; Ship to Shore; The Traveller; A Spaceman Came Traveling; Missing You; Sailing Away), born October 15, 1948. Father of Rosanna Davison. (Chris de Burgh 2007: Laurent Tomassini)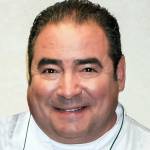 Emeril Lagasse is 63 (nee Emeril John Lagasse III)
Daytime Emmy Award-winning American restaurateur (Emeril's), cookbook author (New New Orleans Cooking), & TV personality (Eat the World with Emeril Lagasse; Emeril Green; Emeril Live; Emeril's Florida; Good Morning America), born October 15, 1959. (Emeril Lagasse 2014 Photo: L. A. Foodie)
Vanessa Marcil is 54 (ex of Corey Feldman; ex-partner of Brian Austin Green)
American hostess & actress of TV (Brenda Barrett Corinthos on General Hospital; Sam Marquez on Las Vegas; Beverly Hills, 90210; Queens of Drama; Without a Trace; NYPD Blue; Crossing Jordan; Lipstick Jungle) and movies (The Rock; Borrowed Moments; Storm Watch; This Space Between Us; The Bannen Way), born October 15, 1968.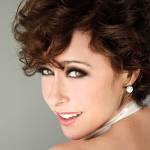 Paige Davis is 53 (nee Mindy Paige Davis; married Patrick Page)
American host, personality, & actress of stage, TV (Trading Spaces; Home Made Simple; Home & Family; Hollywood Squares; Gameshow Marathon) and movies (Bondage), and author (Paige by Paige: A Year of Trading Spaces), born October 15, 1969. (Paige Davis Photo: Paul Gregory / PaigeDavis.com)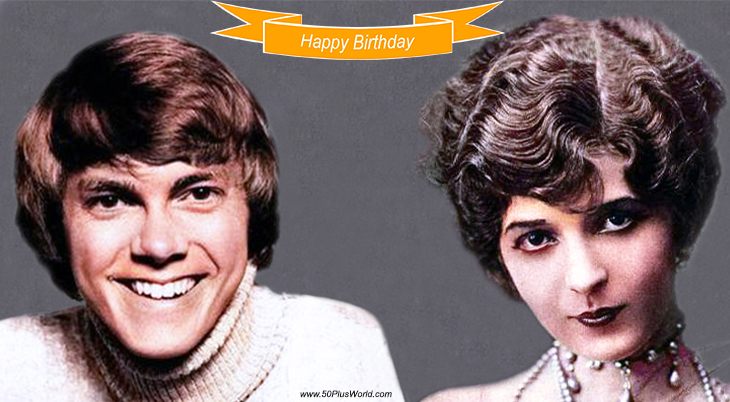 (Richard Carpenter 1973: A & M Records [colorized] | Ina Claire 1921: Ira L. Hill Studios [colorized])
Happy Birthday to everyone celebrating their birthday on October 15th!
Remember These October 15th Famous Birthdays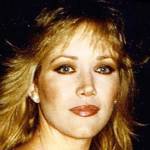 Tanya Roberts (nee Victoria Leigh Blum)
American model and actress of TV (Julie Rogers on Charlie's Angels; Midge Pinciotti on That 70's Show; Hot Line) and movies (The Beastmaster; Sheena; A View to a Kill; Inner Sanctum; California Dreaming; Deep Down) (born Oct. 15, 1955 – died Jan. 3, 2021; age 65). Tanya Roberts died of a sepsis caused by a urinary tract infection. (Tanya Roberts 1982 Charlie's Angel's Photo: ABC)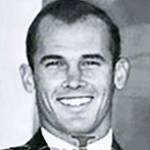 Bobby Joe Morrow

National Track and Field Hall of Fame American athlete and triple gold-medal winning sprinter at the 1956 Melbourne Olympics (100m, 200m, 4x100m relay), 1956 Sports Illustrated "Sportsman of the Year" (born Oct. 15, 1935 – died May 30, 2020; age 84. Bobby Joe Morrow died of natural causes. (Bobby Joe Morrow 1956 Photo: AP Wirephoto)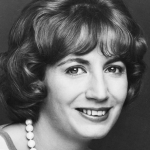 Penny Marshall (nee Carole Penny Marshall; ex of Rob Reiner)
American movie producer & director (Big; Awakenings; A League of Their Own; The Preacher's Wife; Bewitched; Cinderella Man), actress of TV (Laverne on Laverne & Shirley and Happy Days; Myrna on The Odd Couple; That Girl) and films (The Hard Way) (born Oct. 15, 1943 – died Dec. 17, 2018; age 75). Sister of Garry Marshall. (Penny Marshall 1976 Laverne & Shirley Photo: ABC)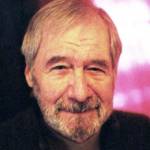 Ed McBain / Evan Hunter (nee Salvatore Albert Lombino)
American crime fiction author (Cop Hater, The Mugger & 87th Precinct series; Rumplestiltskin, The Last Best Hope & Matthew Hope series), novelist and screenwriter (The Blackboard Jungle; The Birds; Fuzz; Strangers When We Meet) (born Oct. 15, 1926 – died July 6, 2005; age 78). Ed McBain died of laryngeal cancer. (Ed McBain / Evan Hunter 2001 Photo: James M. Curran)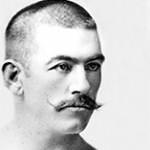 John L Sullivan (nee John Lawrence Sullivan; "Boston Strong Boy")
International Boxing Hall of Fame American, last heavyweight bare knuckle boxing champ (London Prize Ring Rules), 1st heavyweight gloved boxing champion (1882-1892, Marquess of Queensberry Rules), lost by knockout to "Gentleman Jim" Corbett; stage actor, & public speaker (born Oct. 15, 1858 – died Feb. 2, 1918; age 59). (John L. Sullivan 1882: Jose Maria Mora)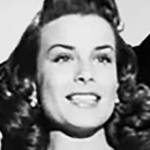 Jean Peters (nee Elizabeth Jean Peters; ex of Howard Hughes)
Miss Ohio 1945, American movie actress (Captain from Castile; Deep Waters; Anne of the Indies; Viva Zapata; Niagara; Vicki; Three Coins in the Fountain; Broken Lance; Apache; Niagara; A Blueprint for Murder; A Man Called Peter; It Happens Every Spring; Love That Brute) (born Oct. 15, 1926 – died Oct. 13, 2000; age 73). Jean Peters died of leukemia. (Jean Peters 1953 Vicki Trailer)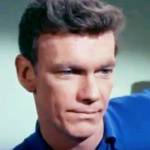 Peter Haskell

American actor on stage, TV (Bracken's World; Rich Man, Poor Man – Book II; Lloyd Kendall on Search for Tomorrow; Ryan's Hope; Rituals; The Law and Harry McGraw; Mannix; Medical Center; The Colbys; Barnaby Jones; Matlock) & movies (Child's Play 2) (born Oct. 15, 1934 – died Apr. 12, 2010; age 75). Cause of death for Peter Haskell was a heart attack. (Peter Haskell 1968 Lassie)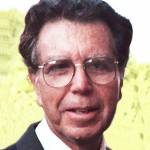 Jeffrey Hayden (married Eva Marie Saint)
American TV director (Peyton Place; The Donna Reed Show; 77 Sunset Strip; Alias Smith and Jones; The Andy Griffith Show; The Lloyd Bridges Show; Knight Rider; The Incredible Hulk; Quincy, M.E.; Ironside; Leave it to Beaver) and husband of actress Eva Marie Saint (born Oct. 15, 1926 – died Dec. 24, 2016; age 90). Jeffrey Hayden died of cancer. (Jeffrey Hayden 1990 Photo: Alan Light)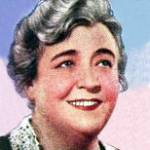 Jane Darwell (nee Patti Woodard)
Academy Award-winning American film actress (The Grapes of Wrath; Tom Sawyer; The Ox-Bow Incident; Jesse James; The Great Gildersleeve; Gone With the Wind; My Darling Clementine; 3 Godfathers; The Devil and Daniel Webster) (born Oct. 15, 1879 – died Aug. 13, 1967; age 87). Jane Darwell died of a myocardial infarction. (Jane Darwell 1939 Photo: Motion Picture Herald)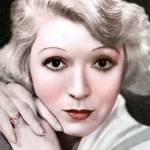 Ina Claire (nee Ina Fagan; ex of John Gilbert)
American actress of vaudeville & Broadway stages (The Last of Mrs. Cheyney; End of Summer), silent films (The Wild Goose Chase; The Puppet Crown), and classic movies (Ninotchka; The Royal Family of Broadway; The Awful Truth; The Greeks Had a Word For Them; Claudia; Stage Door Canteen; Rebound) (born Oct. 15, 1893 – died Feb. 21, 1985; age 91). (Ina Claire 1931)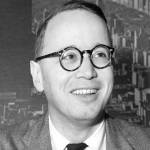 Arthur M. Schlesinger Jr. (nee Arthur Bancroft Schlesinger)
American historian awarded 1946 Pulitzer Prize for History, author (The Age of Jackson; A Thousand Days: John F. Kennedy in the White House; The Imperial Presidency), speechwriter (John F. Kennedy), WWII OSS intelligence analyst, (born Oct. 15, 1917 – died Feb. 28, 2007; age 89). Arthur M. Schlesinger Jr. died of cardiac arrest. (Arthur M. Schlesinger Jr. 1951 Photo: NBC TV)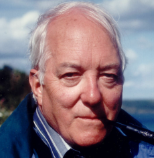 Alexander Kent (nee Douglas Reeman)
English historical fiction writer, author of the Blackwood Saga Royal Marines series (Badge of Glory; The Horizon) and the Richard Bolitho Napoleonic naval war series (Richard Bolitho, Midshipman) (born Oct. 15, 1924 – died Jan. 23, 2017; age 92). Cause of death for Alexander Kent / Douglas Reeman is unknown. (Douglas Reeman Photo: by permission of Kimberley Reeman)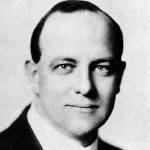 P. G. Wodehouse (nee Pelham Grenville Wodehouse)
British-American humorist, playwright, comic fiction writer, best-selling novelist (The White Feather; Thank You, Jeeves; Money in the Bank; Joy in the Morning ; The Mating Season; Galahad at Blandings; Piccadilly Jim) (born Oct. 15, 1881 – died Feb. 14, 1975; age 93). Cause of death for P. G. Wodehouse is unknown. (P. G. Wodehouse 1904 Photo: The American Legion Weekly)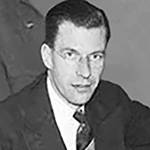 John Kenneth Galbraith
Canadian-American institutional economist, U.S. Ambassador to India, Harvard University professor of economics, author (The Affluent Society), Fortune magazine editor, and screenwriter (The Age of Uncertainty) (born Oct. 15, 1908 – died Apr. 29, 2006; age 97). John Kenneth Galbraith died of natural causes. (John Kenneth Galbraith 1944 Photo: Royden Dixon) 
Mario Puzo
Best-selling American novelist, author of mafia family sagas (The Family; The Godfather; The Sicilian; The Last Don; Omerta), and Academy Award-winning screenwriter (The Godfather; The Godfather Part II; Superman; Earthquake; The Cotton Club) (born Oct. 15, 1920 – died July 2, 1999; age 78). Mario Puzo died of heart failure. (Mario Puzo 1970s Photo: United International Pictures)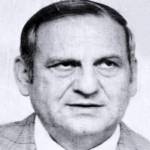 Lee Iacocca (nee Lido Anthony Iacocca)
American automobile executive "if you can find a better car, buy it" for Ford Motor Company (Mustang; Pinto; Ford Escort; Mercury Cougar) and Chrysler Corporation (K-Cars; Dodge Minivan), and author (Iacocca: An Autobiography) (born Oct. 15, 1924 – died July 2, 2019; age 94). Lee Iacocca died of Parkinson's Disease complications. (Lee Iacocca 1977 Photo: AP Laserphoto)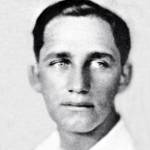 Mervyn LeRoy (cousin of Jesse L. Lasky)
American producer, director, writer & actor of silent films (The Call of the Canyon) and classic movies (The Wizard of Oz; Little Caesar; Waterloo Bridge; The Gold Diggers of 1933; Anthony Adverse; Random Harvest; Tugboat Annie; Five Star Final; Thirty Seconds Over Tokyo; Little Women; Mister Roberts; Gypsy) (born Oct. 15, 1900 – died Sept. 13, 1987; age 86). (Mervyn LeRoy 1927)
*Images are public domain or Creative Commons licensed & sourced via Wikimedia Commons, Vimeo, YouTube, or Flickr, unless otherwise noted*