April 4th Birthdays
If you were born on April 4th you share a celebrity birthday with these famous people: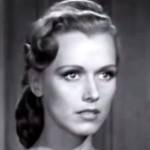 Noreen Nash is 98 (nee Norabelle Jean Roth; married James Whitmore)
American actress of TV and movies (The Devil on Wheels; The Red Stallion; The Tender Years; Assigned to Danger; The Big Fix; Storm Over Wyoming; The Checkered Coat; Road Agent; Adventures of Casanova; Aladdin and His Lamp; Giant), born April 4, 1924. (Noreen Nash 1953 The Lone Ranger)
Clive Davis is 90

Grammy Award-winning American Rock & Roll Hall of Fame music and recording industry executive (Sony Music Entertainment CCO; Columbia Records President), founder of Arista Records and J Records, born April 4, 1932. (Clive Davis 2007 Photo: Christopher Peterson)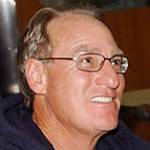 Craig T. Nelson is 78
American actor of TV (Coach; Parenthood; The District; Call to Glory; Young Sheldon) and films (…and justice for all.; Stir Crazy; Poltergeist; All The Right Moves; Silkwood; Red Riding Hood; Turner & Hooch; Private Benjamin), born April 4, 1944. (Craig T. Nelson 2004 Photo: Elisabeth Ann Saccotelli / US Navy)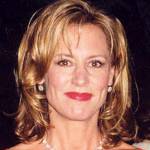 Christine Lahti is 72 (married Thomas Schlamme)
Emmy & Academy Award-winning American director (Lieberman in Love) and actress of movies (Swing Shift; …And Justice For All; Leaving Normal; Just Between Friends; Running on Empty; Gross Anatomy) and TV (Chicago Hope; Jack & Bobby), born April 4, 1950. (Christine Lahti 1997 Photo: Alan Light) 
Mary-Margaret Humes is 68

American actress of television (Gail Leery on Dawson's Creek; Marilyn Teller on Eerie, Indiana; Land's End) and films (Christmas Crime Story; The Portal; The Back-up Bride; Chasing Eagle Rock; Sworn to Justice), born April 4, 1954.
Evelyn Hart is 66
Canadian prima ballerina (Royal Winnipeg Ballet principal ballet dancer for 30+ years), and dance instructor (Evelyn Hart Summer Intensive Ballet Program), born April 4, 1956.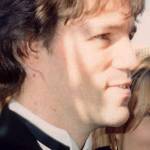 David E. Kelley is 66 (married Michelle Pfeiffer)

American producer & screenwriter of movies (Lake Placid; Mystery, Alaska) and TV (L. A. Law; Doogie Howser, M.D.; Picket Fences; Snoops; Chicago Hope; Ally McBeal; The Practice; Boston Public; Boston Legal; Mr. Mercedes; Big Little Lies), born April 4, 1956. (David E. Kelly 1994 Photo: Alan Light)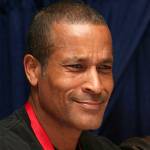 Phil Morris is 63 (nee Phillip Morris; son of Greg Morris)
Character & voice over actor of video games, television (The Young and the Restless; Mission: Impossible; Love Boat: The Next Wave; Marblehead Manor; Melrose Place; Smallville; Seinfeld; Love That Girl!), and films (P. I. Private Investigations), born April 4, 1959. (Phil Morris 2009 Photo: pinguino k)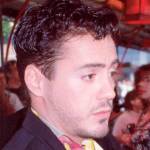 Robert Downey Jr. is 57 (son of Robert Downey Sr; married Susan Downey)
American actor of TV (Ally McBeal) & films (Chaplin; The Pick-up Artist; Zodiac; Only You; Air America; U.S. Marshals; Iron Man films; Gothika; Sherlock Holmes; Soapdish; The Gingerbread Man), born April 4, 1965. Ex of Deborah Falconer; ex-partner of Sarah Jessica Parker. (Robert Downey Jr. 1990: Alan Light)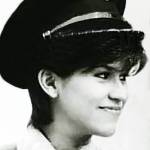 Nancy McKeon is 56 (sister of Philip McKeon)
American actress of TV (Jo Polniaczek on The Facts of Life; Inspector Jinny Exstead on The Division; Can't Hurry Love; Style & Substance; Sonny with a Chance) & films (Teresa's Tattoo; The Wrong Woman; Where the Day Takes You; Just Write), born April 4, 1966. (Nancy McKeon 1986 Firefighter Photo: CBS TV)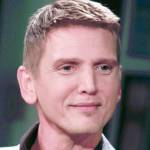 Barry Pepper is 52
Emmy-winning Canadian-American actor of TV (The Kennedys; Madison) and movies (*61; Saving Private Ryan; True Grit; Flags of Our Fathers; The Green Mile; Enemy of the State; Knockaround Guys; The Snow Walker; Three Burials; Casino Jack), born April 4, 1970. (Barry Pepper 2009 Photo: Phil Konstantin)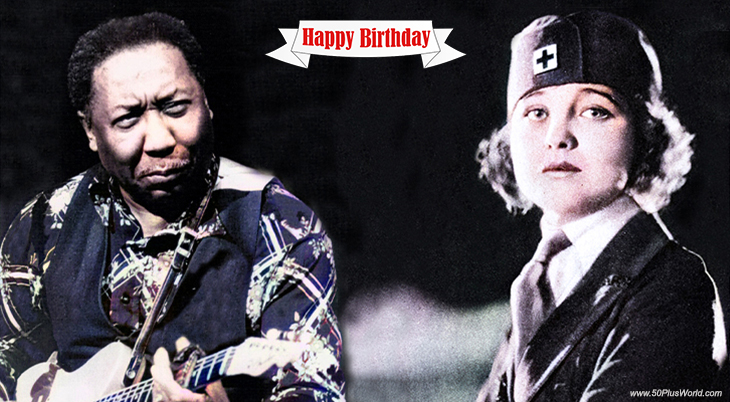 (Muddy Waters 1976: Lionel Decoster | Agnes Ayres 1920)
Happy Birthday to everyone celebrating their birthday on April 4th!
Remember These April 4th Famous Birthdays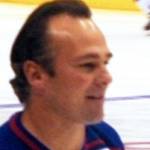 Dale Hawerchuk
Hockey Hall of Fame Canadian professional ice hockey player, NHL centre (Winnipeg Jets; Buffalo Sabres; St. Louis Blues; Philadelphia Flyers), 1982 Calder Memorial Rookie of the Year, QMJHL 1979 Rookie of the Year, 1987 Team Canada player (born Apr. 4, 1963 – died Aug. 18, 2020; age 57). Dale Hawerchuk died of stomach cancer. (Dale Hawerchuk 2008 Photo: Horge)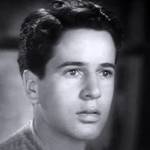 Gene Reynolds (nee Eugene Reynolds Blumenthal)
Emmy Award-winning American producer, director, screenwriter, producer & actor of movies (The Mortal Storm) & TV (Tales of Wells Fargo; M*A*S*H; Hogan's Heroes; My Three Sons; Room 222; Lou Grant; The Ghost and Mrs. Muir; Father of the Bride; Leave it to Beaver; Karen; Blossom) (born Apr. 4, 1923 – died Feb. 3, 2020; age 96). (Gene Reynolds 1940 Gallant Sons Trailer)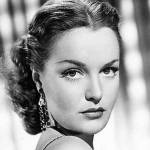 Dorothy Hart
American model and movie actress (The Naked City; Tarzan's Savage Fury; Gunfighters; Calamity Jane and Sam Bass; Loan Shark; Larceny; The Countess of Monte Cristo; Take One False Step; The Story of Molly; Undertow; Outside the Wall; Raton Pass) (born Apr. 4, 1922 – died July 11, 2004; age 82). Cause of death for Dorothy Hart was Alzheimer's Disease. (Dorothy Hart 1951 Photo)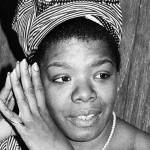 Maya Angelou (nee Marguerite Annie Johnson)

American poet (On The Pulse of Morning), author (I Know Why the Caged Bird Sings; Gather Together in My Name), civil rights activist, playwright (Georgia, Georgia), and actress of TV & movies (How to Make An American Quilt; Poetic Justice) (born Apr. 4, 1928 – died May 28, 2014; age 86). Maya Angelou suffered from respiratory failure. (Maya Angelou 1970 Photo: Tullio Saba)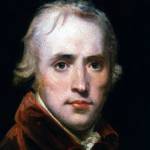 John Hoppner
English artist, portrait painter (The Prince of Wales; Lord Nelson; Sir Walter Scott; The Duke of Wellington; Franz Joseph Haydn; Arthur Wellesley; William Pitt; John Granville; Richard Humphreys The Boxer; Lady Cavendish; Portrait of a Lady; Lady Louisa Manners; The Frankland Sisters) (born Apr. 4, 1758 – died Jan. 23, 1910; age 51) (John Hoppner c 1800 Self-Portrait)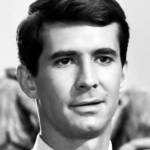 Anthony Perkins (son of Osgood Perkins; married Berry Berenson)
American actor and host of TV (Mistress of Suspense; What's My Line?) and movies (Psycho films; Friendly Persuasion; The Tin Star; Desire Under the Elms; Green Mansions; Goodbye Again; On the Beach; Tall Story; WUSA) (born Apr. 4, 1932 – died Sept. 12, 1992; age 60). Ex-partner of Tab Hunter. Anthony Perkins died of AIDS-related pneumonia. (Anthony Perkins 1962 Phaedra)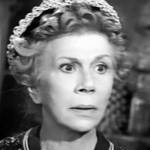 Bea Benaderet (nee Beatrice Benaderet; mother of Jack Bannon)
American voice artist (The Flintstones), actress of radio (The Jack Benny Program) & TV (Kate Bradley on Petticoat Junction; Green Acres; The George Burns and Gracie Allen Show; Peter Loves Mary) (born Apr. 4, 1906 – died Oct. 13, 1968; age 62). Bea Benaderet had lung cancer and died of pneumonia. Ex of Jim Bannon. (Bea Benaderet 1962 The Beverly Hillbillies)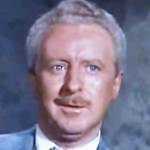 David White (married Mary Welch)
American actor of TV (Larry Tate on Bewitched; Dallas; Outlaws; Have Gun – Will Travel; The Twilight Zone; My Favorite Martian; Perry Mason; The Untouchables; Cannon; Quincy M.E.; Police Woman) & films (The Apartment; Snowball Express; Madison Avenue) (born Apr. 4, 1916 – died Nov. 27, 1990; age 74). David White died of a heart attack. (David White 1960 Bonanza)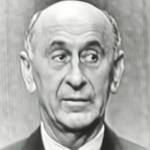 Arthur Murray (nee Moses Teichman)
American professional ballroom dancer, producer, actor and host of movies, documentaries, and TV series (The Arthur Murray Party; The Charleston; Jiggs and Maggie in Society), entrepreneur, dancing teacher (Arthur Murray Dance Studios) (born Apr. 4, 1895 – died Mar. 3, 1991; age 95). Arthur Murray died of pneumonia. (Arthur Murray 1956 What's My Line)
Rosemary Lane (nee Rosemary Mullican; sister of Lola & Priscilla Lane)
American singer-actress of movies (Four Daughters; All By Myself; Varsity Show; The Oklahoma Kid; Chatterbox; Daughters Courageous; Four Wives; Time Out for Rhythm; Four Mothers; Blackwell's Island; Hollywood Hotel; The Return of Doctor X; Gold Diggers in Paris) (born Apr. 4, 1913 – died Nov. 25, 1974; age 61). Ex of George H. "Bud" Westmore. (Rosemary Lane 1939: Hurrell)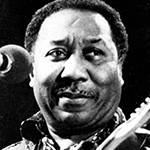 Muddy Waters (nee Mckinley Morganfield)
American Grammy-winning Blues, Rock & Roll Halls of Fame songwriter, guitarist and singer (I Just Want to Make Love to You; I'm Ready; Rollin' Stone; Mannish Boy; Got My Mojo Working; I'm Your Hoochie Coochie Man; Baby, Please Don't Go) (born Apr. 4, 1913 – died April 30 1983; age 70). Muddy Waters died of heart failure. (Muddy Waters 1976: Lionel Decoster)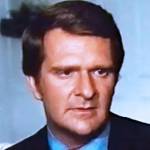 Kenneth Mars
American actor of TV (Malcolm in the Middle; He & She; Fernwood Tonight; Love, American Style; The Ghost & Mrs. Muir; McMillan & Wife) and movies (Desperate Characters; What's Up, Doc?; The April Fools; Young Frankenstein; Night Moves; The Producers) (born Apr. 4, 1935 – died Feb. 12, 2011; age 75). (Kenneth Mars 1973 Guess Who's Been Sleeping in My Bed?)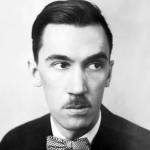 Robert E. Sherwood (married Madeline Hurlock)
Pulitzer Prize-winning American playwright & screenwriter (The Lucky Lady; Waterloo Bridge; Two Kinds of Women; Tovarich; The Petrified Forest; Reunion in Vienna; The Ghost Goes West; Rebecca; The Adventures of Marco Polo; Idiot's Delight; The Best Years of Our Lives; Abe Lincoln in Illinois; The Bishop's Wife) (born Apr. 4, 1896 – died Nov. 14, 1955; age 59) (Robert E. Sherwood 1928)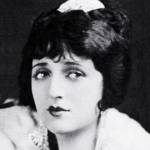 Carmel Myers (cousin of Ruth Harriet Louise, Mark Sandrich)
American silent film star (Ben Hur: A Tale of the Christ; Prowlers of the Sea; Tell It To the Marines; Beau Brummell), actress of TV (The Carmel Myers Show) and classic movies (Pleasure; Broadway Scandals; The Lion and the Lamb; The Ghost Talks; No Living Witness; The Mad Genius; The Countess of Monte Cristo) (born Apr. 4, 1899 – died Nov. 9, 1980; age 81). (Carmel Myers 1924: C.S. Bull)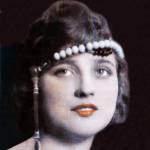 Agnes Ayres (nee Agnes Eyre Henkel; ex-lover of Jesse Lasky)
American silent movie actress (The Sheik; The Son of the Sheik; The Affairs of Anatol; The Ten Commandments; The Marriage Maker; The Awful Truth; Tomorrow's Love; Too Much Speed; The Love Special; Forbidden Fruit; Sacred Silence; The Donovan Affair; Mrs. Balfame) (born Apr. 4, 1891 – died Dec. 25, 1940; age 49). Agnes Ayres died of a cerebral hemorrhage. (Agnes Ayres 1921)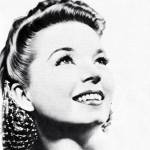 Frances Langford (nee Julia Frances Newbern-Langford; "G.I Nightingale") 
American singer (I'm in the Mood for Love) & actress of WWII USO tours, radio (The Bickersons), TV, & films (Purple Heart Diary; Mississippi Gambler; The Hit Parade; Beat the Band; Palm Springs; Deputy Marshal; The Bamboo Blonde; Hollywood Hotel; Yankee Doodle Dandy) (born Apr. 4, 1913 – died July 11, 2005; age 92). Married Ralph Evinrude; ex of Jon Hall. (Frances Langford 1941)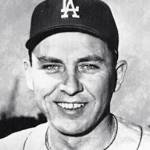 Gil Hodges (nee Gilbert Ray Hodge)
Baseball Hall of Fame American baseball player, MLB 8X All-Star & 3X Gold Glove first baseman (Brooklyn / LA Dodgers – 2X World Series Champs; NY Mets), WWII Marine (Bronze Star "V"), & MLB manager (Washington Senators; NY Mets – 1969 World Series Champs) (born Apr. 4, 1924 – Apr. 2, 1972; age 47). Gil Hodges died of a heart attack. (Gil Hodges 1958-1961)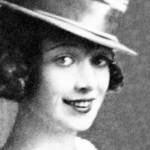 Esther Howard
American actress of Broadway stages & films (Detour; Below the Sea; Merrily We Go to Hell; The Vice Squad; The Great Flamarion; The Cohens and Kellys in Hollywood; Born to Kill; Hellfire; Dick Tracy vs. Cueball; Murder My Sweet; Champion; Ready For Love; Klondike Annie; Swing, Sister, Swing; Winner Take All) (born Apr. 4, 1891 – died Mar. 8, 1965; age 72). (Esther Howard 1920)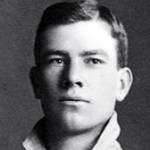 Tris Speaker (nee Tristram Edgar Speaker; "The Gray Eagle")
Baseball Hall of Fame American pro baseball player, record-setting MLB center fielder (Boston Americans / Boston Red Sox – 2X World Series Champions; Cleveland Indians player-manager – 1920 World Series Champions; Washington Senators; Philadelphia Athletics) who hit 792 career doubles (born Apr. 4, 1888 – died Dec. 8, 1958; age 70). (Tris Speaker 1907) 
American teacher, writer (Conversations on Common Things), social activist (the poor & mentally ill), founder of the first United States mental asylums (New Jersey, North Carolina, Illinois); American Civil War Union Army Superintendent of Army Nurses (treated Confederate & Union soldiers) (born Apr. 4, 1802 – died July. 17, 1887; age 85). (Dorothea Dix c. 1850-1855)
*Images are public domain or Creative Commons licensed & sourced via Wikimedia Commons, Vimeo, or Flickr, unless otherwise noted*