September 27th Birthdays
If you were born on September 27, you share a celebrity birthday with these famous people: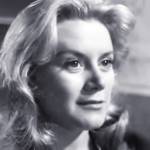 Kathleen Nolan is 90 (nee Jocelyn Schrum; mother of Spencer Garrett)
American actress of stage, TV (Kate McCoy on The Real McCoys; Lt. Anne Morgan on Broadside; Jamie; Judge Delaney on One Life to Live;  All My Children) & movies (The Desperados Are in Town; Amy; Dog Years; The Iron Sheriff), born September 27, 1933. (Kathleen Nolan 1958 Tombstone Territory)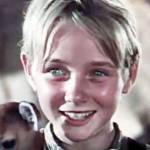 Claude Jarman Jr. is 89

American child actor in 1940s & 1950s movies (The Yearling; Rio Grande; The Sun Comes Up; Roughshod; The Outriders; Hangman's Knot; High Barbaree; Inside Straight; The Great Locomotive Chase; Fair Wind to Java), born September 27, 1934. (Claude Jarman Jr. 1946 The Yearling Trailer)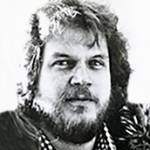 Randy Bachman is 80 (nee Randolph Charles Bachman)
Canadian singer-songwriter & lead guitarist with The Guess Who (These Eyes; American Woman; No Sugar Tonight) & Bachman-Turner Overdrive (Takin' Care of Business; Let It Ride; You Ain't Seen Nothin' Yet), born September 27, 1943. Father of Tal Bachman. (Randy Bachman 1974: Mercury Records)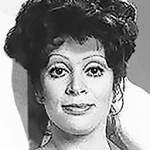 Liz Torres is 76 (nee Elizabeth Larrieu Torres)
American singer, dancer, and actress of television (Mahalia Sanchez on The John Larroquette Show; Miss Patty on Gilmore Girls; Phyllis; Days of Our Lives; All in the Family; City) and movies (America; Girl Talk; Thieves of Fortune; Rescue Me; Lena's Holiday), born September 27, 1947. (Liz Torres 1975 Photo)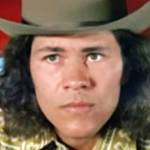 A. Martínez is 75 (nee Adolfo Larrue Martínez III; ex of Mare Winningham)
Emmy Award-winning American actor of television (Cruz Castillo on Santa Barbara; L. A. Law; General Hospital; Longmire; For the People; Whiz Kids; One Life to Live; Days of Our Lives) and movies (The Cowboys; She-Devil; Once Upon a Wedding), born September 27, 1948. (A. Martínez 1974 Movin' On)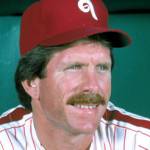 Mike Schmidt is 74 (nee Michael Jack Schmidt)
National Baseball Hall of Fame retired American third baseman for for the Philadelphia Phillies, National League MVP (1980, 1981, 1986), 1980 World Series MVP, 6-time Silver Slugger & 10-time Gold Glove Award-winner born September 27, 1949. (Mike Schmidt 2016 Photo: Franklin Social)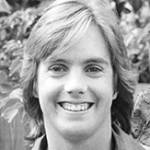 Shaun Cassidy is 65 (son of Shirley Jones & Jack Cassidy)
American singer (Da Doo Ron Ron; That's Rock 'n' Roll; Hey Deanie; Do You Believe in Magic) & TV actor (The Hardy Boys / Nancy Drew Mysteries; General Hospital; Breaking Away) born September 27, 1958. Brother of Patrick Cassidy, half-brother of David Cassidy. Ex of Susan Diol. (Shaun Cassidy 1981)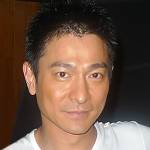 Andy Lau is 62 (aka Andy Lau Tak-wah)
Hong Kong singer, film producer and movie actor (The Great Wall; Saving Mr. Wu; The Legend of Drunken Master; Infernal Affairs; House of Flying Daggers; Rich and Famous; The Crazy Companies; As Tears Go By; God of Gamblers), born September 27, 1961. (Andy Lau 2009 Photo: kacar)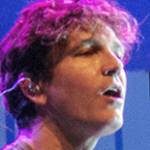 Stephan Jenkins is 59 (ex-partner of Charlize Theron, Vanessa Carlton)
American rock guitarist, songwriter and lead singer of Third Eye Blind (Never Let You Go; Semi-Charmed Life; How's It Going to Be; Jumper; Deep Inside of You; Graduate; Anything; Losing a Whole Year; 10 Days Late; Blinded), born September 27, 1964. (Stephan Jenkins 2012 Photo: Nan Palmero)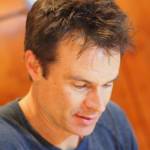 Patrick Muldoon is 55 (nee William Patrick Muldoon III)
American musician, producer, and actor of TV (Austin Reed on Days of Our Lives; Richard Hart on Melrose Place; Saved by the Bell; Who's the Boss) and movies (Starship Troopers; Arrival II; Wicked; Red Team; Blackwoods; Bad Karma), born September 27, 1968. (Patrick Muldoon 2013 Photo: Crosa)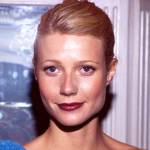 Gwyneth Paltrow is 51 (daughter of Blythe Danner & Bruce Paltrow) 
Emmy & Oscar-winning American actress of TV (Glee) & films (Shakespeare in Love; Proof; Se7en; Emma; Jefferson in Paris; Sliding Doors; Pepper Potts in The Avengers & Iron Man films; Duets), born September 27, 1972. Married Brad Falchuk; ex of Chris Martin. (Gwyneth Paltrow 2000 TIFF: Jared Purdy)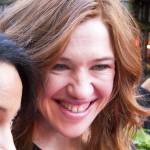 Clara Hughes is 51
Canadian 6X Olympic medalist (1996 Summer cycling 2 bronze – road race & time trial; Winter speed skating – 2002 bronze 5000m; 2006 gold 5000m, silver teamt; 2010 bronze 5000m), & mental health spokeswoman, born September 27, 1972. (Clara Hughes 2010 Photo: Tabercil)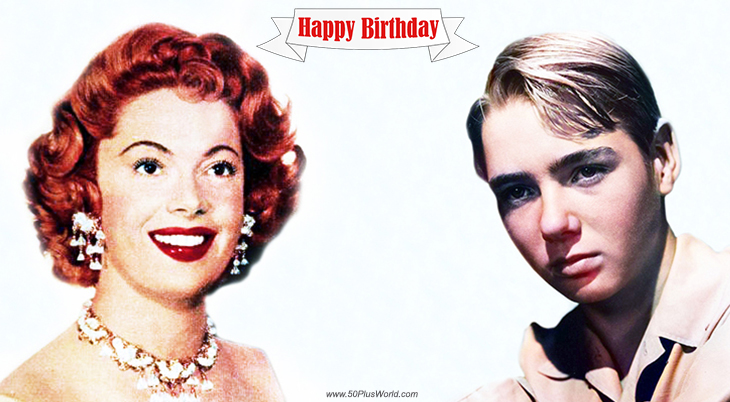 (Jayne Meadows 1954 | Claude Jarman Jr. 1949 Intruder in the Dust Metro-Goldwyn-Mayer)
Happy Birthday to everyone celebrating their birthday on September 27th!
Remember These September 27th Famous Birthdays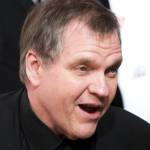 Meat Loaf (nee Marvin Lee Aday; aka Michael Lee Aday)
Grammy-winning American rock vocalist, singer-songwriter (I'd Do Anything for Love; Bat Out of Hell; Dead Ringer for Love; Paradise by the Dashboard Light; Two Out of Three Ain't Bad; You Took the Words Right Out of My Mouth; For Crying Out Loud), actor (The Rocky Horror Picture Show) (born Sept. 27, 1947 – died Jan. 20, 2022; age 74). (Meat Loaf 2009 Photo: christopher simon)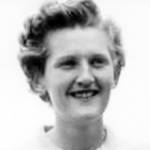 Kathy Whitworth (nee Kathrynne Ann Whitworth)
World Golf Hall of Fame American ladies golf professional, Golf Magazine's Golfer of the Decade (1968-1977), and most-winning LPGA Tour women's golf champion with 88 tournament wins including 6 majors between 1965-1975 (born Sept. 27, 1939 – died Dec. 24, 2022; age 83). (Kathy Whitworth 1963 Photo: Walter Hagen)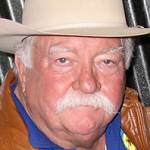 Wilford Brimley
American actor of films (The Electric Horseman; The China Syndrome; Brubaker; Tender Mercies; The Natural; Cocoon; The Firm; In & Out; Country; Hard Target; Borderline; Absence of Malice; The Thing; High Road to China; 10 to Midnight) & TV (Gus Witherspoon on Our House; The Waltons) (born Sept. 27, 1934 – died Aug. 1, 2020; age 85). (Wilford Brimley 2005: Paul L. McCord Jr.)
William Conrad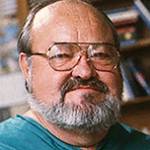 (nee John William Cann Jr.)
Emmy Award-winning American actor & narrator of radio (Gunsmoke), TV (Frank Cannon on Cannon; J. L. McCabe on Jake and the Fatman; Nero Wolfe; The Fugitive; This Man Dawson; The Bullwinkle Show), and movies (The Killers; The Ride Back; Cry Danger), WWII USAF fighter pilot (born Sept. 27, 1920 – died Feb. 11, 1994; age 73). (William Conrad 1982: ShockTrauma1)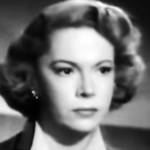 Jayne Meadows (nee Jane Cotter; married Steve Allen; ex of Milton Krims)
American TV personality (I've Got a Secret; To Tell the Truth; The Hollywood Squares; Medical Center; The Match Game) & film actress (Dark Delusion; The Enchantment; The Luck of the Irish; Undercurrent; Song of the Thin Man; David and Bathsheba; Lady in the Lake) (born Sept. 27, 1919 – died Apr. 26, 2015; age 95). Audrey Meadows' sister. (Jayne Meadows 1951 The Fat Man)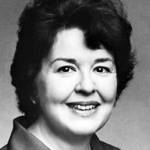 Sada Thompson

Tony & Emmy Award-winning American actress of stage (Twigs), TV (Kate Lawrence on Family; Lincoln; Marco Polo; Queen; Princess Daisy; Our Town; The Love Boat; The Entertainer), and movies (The Pursuit of Happiness; Desperate Characters; Pollock) (born Sept. 27, 1927 – died May 4, 2011; age 83). Sada Thompson died of lung disease. (Sada Thompson c 1970s Photo)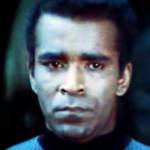 Greg Morris (nee Francis Gregory Alan Morris; father of Phil Morris)

American actor of TV (Barney Collier on Mission: Impossible; Lt. David Nelson on Vega$; The Lieutenant; Peyton Place; The Hollywood Squares; Match Game; Sanford and Son; The Dick Van Dyke Show; Ben Casey) & films (Cool Red; The New Interns) (born Sept. 27, 1933 – died Aug. 27, 1996; age 62). Greg Morris died of a brain tumor. (Greg Morris 1967 Mission: Impossible Promo: CBS)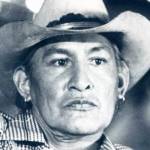 Will Sampson (nee William Sampson Jr.; "Sonny")

American painter, rodeo rider, actor of movies (One Flew Over the Cuckoo's Nest; Fish Hawk; The White Buffalo; Orca; The Outlaw Josey Wales; Firewalker; Poltergeist II: The Other Side) and TV (Vega$; The Yellow Rose) (born Sept. 27, 1933 – died June 3, 1987; age 53). Will Sampson died of kidney failure after heart and lung transplant surgery. (Will Sampson 1979 Vega$ Photo)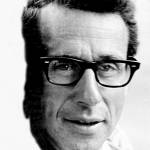 Arthur Penn (married Peggy Maurer; father of Matthew Penn)

Tony Award-winning American producer & director of stage, TV (Law & Order) and movies (The Miracle Worker; The Chase; Alice's Restaurant; Bonnie and Clyde; Little Big Man; Night Moves; The Missouri Breaks; The Left Handed Gun; Mickey One; ), and WWII veteran (born Sept. 27, 1922 – died Sept. 28, 2010; age 88). (Arthur Penn 1968 Photo: Floyd McCarty / Florent Darrault)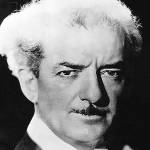 Harry Blackstone Sr. (nee Henry Boughton; father of Harry Blackstone Jr.)
American stage magician "The Great Blackstone" and illusionist (Kellar Levitation; Vanishing Birdcage; Floating Light Bulb; Enchanted Garden; Dancing Handkerchief), inspiration for a 1940s radio show & comic series (born Sept. 27, 1885 – died Nov. 16, 1965; age 80). Harry Blackstone Sr. died of pancreatic cancer. (Harry Blackstone 1944 Photo)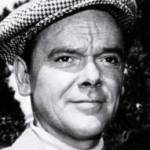 James McCallion (ex of Nora Marlowe)
Scottish actor of TV (Mi Taylor on National Velvet; The F.B.I.; Ironside; Barnaby Jones; The Ghost & Mrs. Muir; The Streets of San Francisco; Gunsmoke; Mannix; That Girl; Perry Mason) & films (Pride of the Blue Grass; Coogan's Bluff; Vera Cruz; Boy Slaves; Kiss Me Deadly; The Man Who Dared) (born Sept. 27, 1918 – died July 11, 1991; age 72). (James McCallion 1960 National Velvet)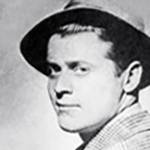 William T. Orr (nee William Ferdinand Quinn Jr.; ex of Joy page)
American film actor (The Mortal Storm; The Gay Sisters; Unholy Partners; My Love Came Back; Navy Blues) & TV producer (Lawman; Maverick; Cheyenne; 77 Sunset Strip; Hawaiian Eye; Surfside 6; Bronco; The Roaring 20's; Sugarfoot; Colt .45; Bourbon Street Beat; The Alaskans) (born Sept. 27, 1917 – died Dec. 25, 2002; age 85). Ex son-in-law of Jack Warner. (William T. Orr 1942: Hollywood)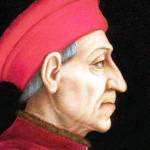 Cosimo de' Medici (son of Giovanni di Bicci de' Medici)
Italian Renaissance Medici family patriarch- Medici Bankers & politicians; Lord of Florence; patron of architects & artists (Michelozze – Palazzo Medici, San Marco library; Brunelleschi – the "Duomo"; Donatello – David; Fra Angelico) (born Sept. 27, 1389 – died Aug. 1, 1464; age 74). Father of Piero the Gouty, Giovanni de' Medici. (Cosimo de' Medici c. 1460s: Bronzino)
*Images are public domain or Creative Commons licensed & sourced via Wikimedia Commons, Vimeo, YouTube, or Flickr, unless otherwise noted*