March 19th Birthdays
If you were born on March 19th you share a birthday with these famous people: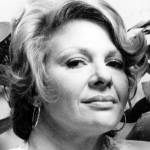 Renée Taylor is 87 (nee Renée Wexler)
American actress of stage, TV (Sylvia Fine on The Nanny; Daddy Dearest, Dream On; How I Met Your Mother) and movies (The Producers; A New Leaf; Made for Each Other; Last of the Red Hot Lovers; The Detective; It Had to Be You; The Boynton Beach Club), born March 19, 1933. (Renée Taylor 1974 Photo: CBS Television)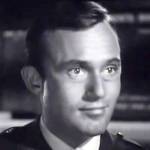 Burt Metcalfe is 85
Canadian-American actor in movies (Gidget; The Canadians) & TV (Buckley Dunston on Father of the Bride; Lt. Col. Ed Chandler on 12 O'Clock High; Perry Mason), TV screenwriter, director & producer (M*A*S*H, After MASH), March 19, 1935. (Burt Metcalfe 1964 12 O'Clock High)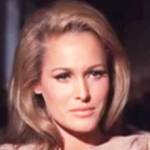 Ursula Andress is 84
Swiss actress of TV (Falcon Crest) & movies (Dr. No; Fun in Acapulco; 4 for Texas; She; The Fifth Musketeer; Clash of the Titans; The Southern Star; What's New Pussycat; Nightmare in the Sun; The Blue Max; Casino Royale) born March 19, 1936. (Ursula Andress 1963 4 For Texas Trailer)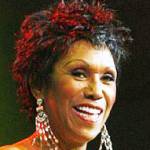 Ruth Pointer is 74
American septuagenarian senior citizen, singer and oldest member of the Grammy Award-winning The Pointer Sisters (I'm So Excited; Fire; He's So Shy; Slow Hand; Neutron Dance; Automatic; Jump [For My Love]) born Mar. 19, 1946. (Ruth Pointer 2006 Photo: Rick)
Glenn Close is 73 (nee Glenda Veronica Close)
Tony & Emmy Award-winning American actress of movies (Albert Nobbs; Jagged Edge; The Natural; Fatal Attraction; 101 Dalmations; The Stepford Wives), stage, and TV (Patty Hewes on Damages; The Shield), born March 19, 1947. (Glenn Close 1992 Photo: Gorupdebesanez)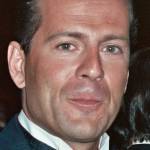 Bruce Willis is 65 (nee Walter Bruce Willis)
American actor of TV (Moonlighting; Friends; Touching Evil) and movies (Die Hard films; Pulp Fiction; The Sixth Sense; Unbreakable; Looper; The Fifth Element; Mercury Rising; Armageddon; The Jackal; Sin City; Blind Date; Striking Distance), born March 19, 1955. (Bruce Willis 1989 Photo: Alan Light)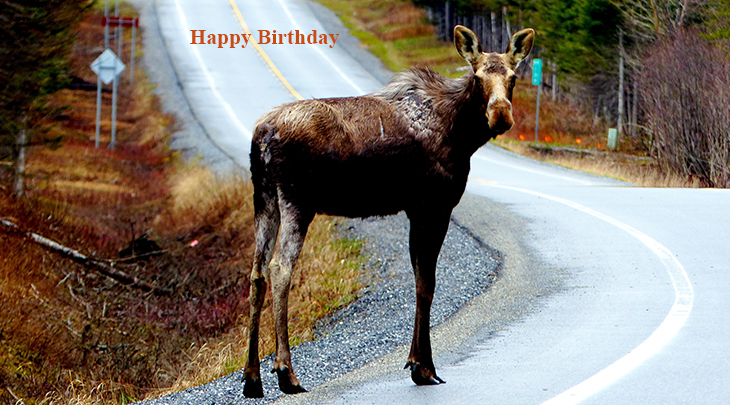 (Moose Calf, Parc National de Gaspesie, Canada Photo: Anna Mircea via Unsplash)
Happy Birthday to everyone celebrating their birthday on March 19th!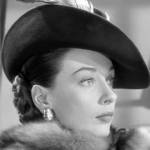 Patricia Morison (nee Eileen Patricia Augusta Fraser Morison)
American painter, mezzo-soprano singer, and actress of stage, TV (The Cases of Eddie Drake), and movies (Lady on a Train; Dressed to Kill; The Prince of Thieves; Queen of the Amazons; One Night in Lisbon; Song of the Thin Man) (born Mar. 19, 1915 – died May 20, 2018; age 103). Cause of death for Patricia Morison is unknown. (Patricia Morison 1946 Dressed to Kill)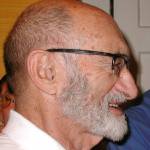 Henry Morgentaler (nee Heniek Morgentaler)
Polish-Canadian family planning doctor, women's reproductive health supporter, civil liberties and pro-choice advocate, abortion clinic founder, Humanist Association of Canada President, and WWII Dachau concentration camp survivor (born Mar. 19, 1923 – died May 29, 2013; age 90). Henry Morgentaler died of a heart attack. (Henry Morgentaler 2005 Photo: rabble.ca)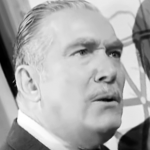 Roy Roberts (nee Roy Barnes Jones)
American actor of stage, TV (Gunsmoke; McHale's Navy; The Lucy Show; The Beverly Hillbillies; Petticoat Junction; The Gale Storm Show: Oh! Susanna; Bonanza; Bewitched; My Little Margie) and movies (He Walked by Night; Flaming Fury; Hotel; Sierra; The Enforcer) (born Mar. 19, 1906 – May 28, 1975; age 69). Roy Roberts died of a heart attack. (Roy Roberts 1963 Petticoat Junction)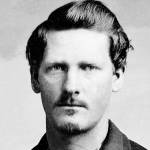 Wyatt Earp
American gold miner, saloon owner, buffalo hunter, gambler, saloon owner, lawbreaker and lawman of the old west – Pima County Deputy Sheriff, and Tombstone Deputy Town Marshal (Gunfight at the O.K. Corral), (born Mar. 19, 1848 – died Jan. 13, 1929; age 80). Cause of death for Wyatt Earp was a chronic urinary tract infection. (Wyatt Earp 1869 Photo)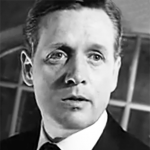 Patrick McGoohan
Irish-American actor of TV (Danger Man; Secret Agent; Rafferty; The Prisoner) & movies (The Three Lives of Thomasina; Dr. Syn; Alias the Scarecrow [Scarecrow of Romney Marsh]; Ice Station Zebra; Silver Streak; Escape From Alcatraz) (born Mar. 19, 1928 – Jan. 13, 2009; age 80). Patrick McGoohan died of unknown causes. (Patrick McGoohan 1962 All Night Long Trailer)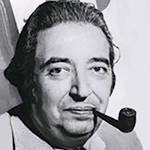 Irving Wallace

American short story writer for magazines, screenwriter, and novelist (The Prize; The Chapman Report; The Seven Minutes; The Fan Club; The Second Lady; The Plot; The Pigeon Project; The Almighty; The Miracle; The Seventh Secret; The Celestial Bed; The Golden Room) (born Mar. 19, 1916 – died June 29, 1990; age 74). Irving Wallace died of pancreatic cancer. (Irving Wallace 1970 Photo)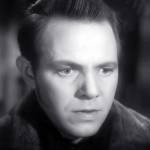 Louis Hayward
South African-British-American actor of TV (Det. Inspector John Bollinger on The Pursuers; Michael Lanyard on The Lone Wolf) and movies (The Man in the Iron Mask; The Son of Monte Cristo; My Son, My Son!; Midnight Intruder; Walk a Crooked Mile) (born Mar. 19, 1909 – died Feb. 21, 1985; age 75). Louis Hayward died of lung cancer. (Louis Hayward 1946 The Strange Woman)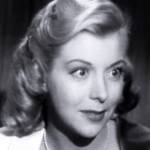 Pamela Britton (nee Armilda Jane Owen)
American actress of stage, TV (Mrs. Lorelei Brown on My Favorite Martian; Bondie Bumstead on Blondie), and movies (Key to the City; Anchors Aweigh; A Letter for Evie; Watch the Birdie; If It's Tuesday, This Must Be Belgium; Suppose They Gave a War and Nobody Came?) (born Mar. 19, 1923 – died June 17, 1974; age 51). Pamela Britton died of a brain tumor. (Pamela Britton 1950 D.O.A.)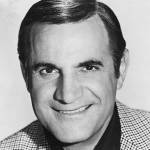 Tige Andrews (nee Tiger Andrews)
American actor on TV (Captain Adam Greer on Mod Squad; Det. Lt. John Russo on The Detectives; The Phil Silvers Show; Gomer Pyle: USMC; CHiPs; Kojak) and in movies (Mister Roberts; In Enemy Country; The Last Tycoon; Imitation General) (born Mar. 19, 1920 – Jan. 27, 2007; age 86). Cause of death for Tige Andrews was cardiac arrest. (Tige Andrews 1976 Photo: ABC Television)
Fred Clark (nee Frederick Leonard Clark)
American actor of TV (The George Burns and Gracie Allen Show; The Beverly Hillbillies) & movies (Visit to a Small Planet; Miracle in the Rain; Sunset Boulevard; The Solid Gold Cadillac; A Place in the Sun; How to Marry a Millionaire; Auntie Mame) (born March 19, 1914 – died Dec. 5, 1968; age 54). Fred Clark died of hepatitis. (Fred Clark 1960 Visit to a Small Planet)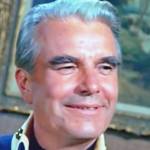 Kent Smith (nee Frank Kent Smith)
American host & actor of TV (Dr. Robert Morton on Peyton Place; The Invaders; The Philip Morris Playhouse; The F.B.I.; Wagon Train), and movies (The Mugger; Cat People; Nora Prentiss; Party Girl; The Trouble With Angels; Lost Horizon; The Fountainhead) (born Mar. 19, 1907  – Apr. 23, 1985; age 78). Kent Smith died of congestive heart failure. (Kent Smith 1967 Daniel Boone)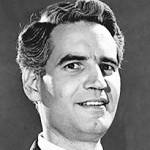 Michael M. Ryan (nee Michael McFoster Ryan)
American actor of stage, TV (John Randolph on Another World and Somerset; Ben Jerrod; The Edge of Night; Another Life), and movies (The Strangler; Hamlet; Satan's Bed; Tootsie; Remo Williams: The Adventure Begins) (born Mar. 19, 1929 – died Mar. 1, 2017; age 87). Michael Ryan's cause of death is unknown. (Michael M. Ryan 1965 Another World Photo: NBC TV)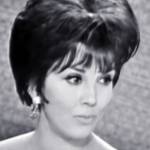 Phyllis Newman
Tony Award-winning American actress of stage, TV (Renee Divine Buchanan on One Life to Live; Diagnosis: Unknown; Decoy; Coming of Age; Thirtysomething), and movies (Let's Rock; To Find a Man; Bye Bye Braverman; It Had to Be You) (born Mar. 19, 1933 – died Sept. 15, 2019; 86). Phyllis Newman died of complications from a lung problem. (Phyllis Newman 1963 What's My Line?)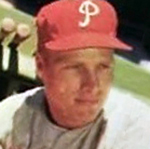 Richie Ashburn (nee Donald Richard Ashburn; "Putt-Putt; "The Tilden Flash")
American National Baseball Hall of Fame professional baseball player, MLB outfielder (Philadelphia Phillies; Chicago Cubs; New York Mets), 1948 NL stolen base leader, MLB all-star (1948, 1951, 1953, 1958, 1962), and MLB TV commentator (born Mar. 19, 1927 – died Sept. 9, 1997; age 70). Richie Ashburn died of a heart attack. (Richie Ashburn 1953 Photo: Bowman Gum)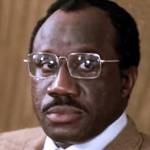 Bill Henderson (nee William Randall Henderson)
American actor of TV (Harry O) and movies (Cornbread, Earl and Me; Trouble Man; Murphy's Law; Inside Moves; Continental Divide; No Holds Barred; Get Crazy; Fear City; Fletch; Clue; City Slickers; Ghosts of Mississippi; Conspiracy Theory) (born Mar. 19, 1926 – died Apr. 3, 2016; age 90). Cause of death for Bill Henderson is unknown. (Bill Henderson 1975 Cornbread, Earl and Me)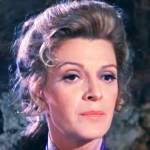 Gail Kobe (nee Gabrielle Joyce Kobe)
American actress of TV (Doris Schuster on Peyton Place; Bright Promise; Gunsmoke; Trackdown; The Twilight Zone; Rawhide: Perry Mason) & daytime TV producer (Days of Our Lives; The Bold and the Beautiful; Guiding Light; The Edge of Night; Return to Peyton Place) (born Mar. 19, 1932 – died Aug. 1, 2013; age 81). Cause of death for Gail Kobe is unknown. (Gail Kobe 1970 Daniel Boone)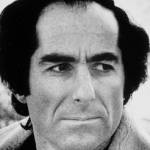 Philip Roth is 86 (nee Philip Milton Roth)
American writer, 1997 Pulitzer Prize-winning novelist (American Pastoral; The Human Stain; Goodbye, Columbus; Portnoy's Complaint; I Married a Communist; Exit Ghost; The Prague Orgy; The Ghost Writer) (born Mar. 19, 1933 – died May 22, 2018; age 85). Philip Roth died of congestive heart failure. (Philip Roth 1973 Photo: Nancy Crampton)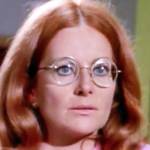 Nancy Malone (nee Anne Josefa Maloney)
American director & actress of TV (Libby Kingston on Naked City; Robin Lang Bauer Bowden Fletcher on Guiding Light; Babby Dennis on The Brighter Day; The First Hundred Years; The Long, Hot Summer; Ironside; Dynasty; Hotel; Melrose Place) (born Mar. 19, 1935 – died May 8, 2014; age 79). Nancy Malone had leukemia and died of pneumonia. (Nancy Malone 1971 Dan August)
*Images are public domain or Creative Commons licensed & sourced via Wikimedia Commons, Vimeo, or Flickr, unless otherwise noted*