March 6th Birthdays
If you were born on March 6th you share a celebrity birthday with these famous people: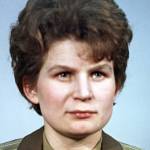 Valentina Tereshkova is 86
Soviet Russian engineer and astronaut, the first woman and first civilian (former factory worker and amateur skydiver) to fly in space (Vostok 6, June 1963), and the only woman to fly in space solo, born March 6, 1937. (Valentina Tereshkova 1969 Photo: Alexander Mokletsov)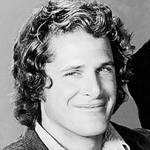 Ben Murphy is 81 (nee Benjamin Edward Castleberry Jr.)
American actor on TV (Jed "Kid" Curry on Alias Smith and Jones; The Name of the Game; Berrenger's; Gemini Man; Griff; The Chisholms; Lottery!; Dirty Dozen: The Series; The Winds of War; JAG; The Love Boat), movies (Time Walker; Yours, Mine and Ours), born March 6, 1942. (Ben Murphy 1973 Griff: ABC TV)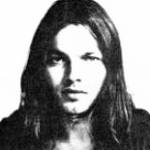 David Gilmour is 77

English music producer, guitarist, lead singer solo and with Rock & Roll Hall of Fame band Pink Floyd (Money; Another Brick in the Wall; Learning to Fly; Keep Talking; On The Turning Away; Comfortably Numb; Wish You Were Here) born March 6, 1946. (David Gilmour 1971 Photo: Capitol Records / Billboard)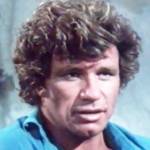 Martin Kove is 77
American actor of movies (The Karate Kid; Kung Fu: The Legend Continues; Rambo: First Blood Part II; Wyatt Earp; Baby Face Nelson; Day 13; The Great Fight; Once Upon a Time…in Hollywood) and TV (Cagney & Lacey; The Edge of Night; Code R; Cobra Kai), born March 6, 1946. (Martin Kove 1982 Bloodtide)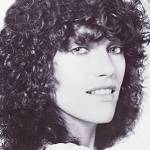 Kiki Dee is 76 (nee Pauline Matthews)
English soul singer solo (I've Got The Music In Me; Amoureuse; Loving and Free; Star; Nothing Can Stop Us Now; Someone to Me) and with Elton John (Don't Go Breaking My Heart; True Love; Snow Queen) born March 6, 1947. (Kiki Dee 1978 Photo: The Rocket Record Company / Erik Management Corporation)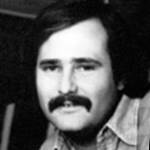 Rob Reiner is 76 (nee Robert Reiner; son of Carl Reiner)
Emmy-winning American actor (All in the Family), TV & film writer, producer, and director (When Harry Met Sally; A Few Good Men; The Princess Bride; Stand By Me; Misery; The Story of Us; Sleepless in Seattle; Postcards From the Edge), born March 6, 1947. Ex of Penny Marshall. (Rob Reiner 1976: CBS TV)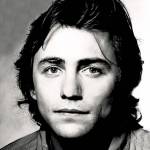 Alex McArthur is 66
American actor of TV (Duel McCall on Desperado; Knots Landing; The Road Home) and movies (Suspended Animation; Kiss the Girls; Conspiracy Theory; Rampage; Desert Hearts; The Spearhead Effect; The Commission; Race for Glory; Perfect Alibi; Ladykiller), born March 6, 1957. (Alex McArthur 1989 Photo)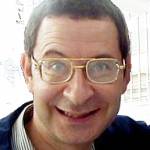 Eddie Deezen is 66 (nee Edward Harry Deezen)
American character actor of TV (Punky Brewster) and movies (Beverly Hills Vamp; Delta Pi; The Polar Express; The Rosebud Beach Hotel; The Whoopee Boys; I Wanna Hold Your Hand; All I Want for Christmas; Hollywood Boulevard II), born March 6, 1957. (Eddie Deezen 2004 Photo: HerbertMMarx)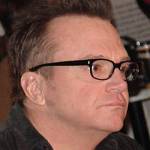 Tom Arnold is 64 (nee Thomas Duane Arnold; ex of Roseanne Barr)
American comedian, producer, and actor of stage, TV (Roseanne; The Jackie Thomas Show; General Hospital; The Tom Show; Sons of Anarchy; NCIS: New Orleans), and movies (True Lies; Happy Endings; Hero; Nine Months; McHales Navy), born March 6, 1959. (Tom Arnold 2006 Photo: Mark Gstohl)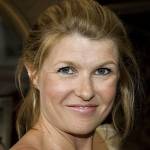 Connie Britton is 56 (nee Constance Elaine Womack)
American actress of TV (Rayna James on Nashville; Tami Taylor on Friday Night Lights; Nikki Faber on Spin City; American Horror Story; 24; 9-1-1; The Fighting Fitzgeralds;) and movies (Friday Night Lights; The Next Big Thing; Looking for Kitty; Bombshell), born March 6, 1967. (Connie Britton 2007 Photo: Jeff Balke)
Moira Kelly is 55
American actress of TV (One Tree Hill; To Have & to Hold; The West Wing) & films (The Cutting Edge; Twin Peaks: Fire Walk with Me; Chaplin; Billy Bathgate; The Tie That Binds; Drive, She Said; Dangerous Beauty; Two Tickets to Paradise; Remember the Daze; the Safety of Objects), born March 6, 1968.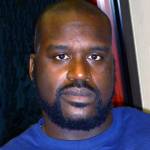 Shaquille O'Neal is 51
Naismith Memorial Basketball Hall of Fame American NBA 15X All-Star center (Orlando Magic – 1993 NBA Rookie of the Year; Los Angeles Lakers – 4X NBA Champs, 3X NBA Finals MVP; Miami Heat; Phoenix Suns; Cleveland Cavaliers), born March 6, 1972. (Shaquille O'Neal 2011 Photo: Craig)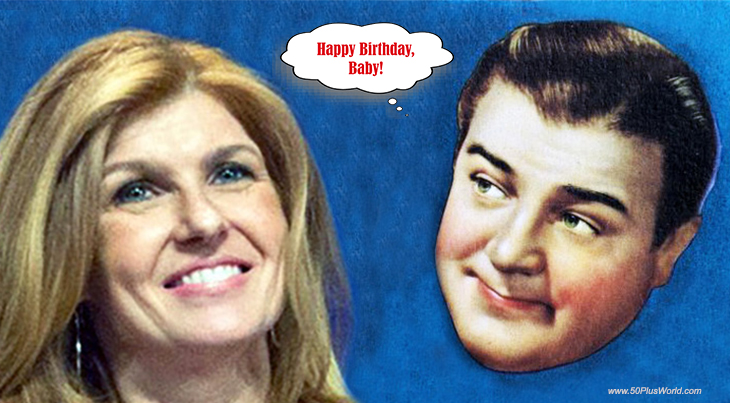 (Connie Britton 2013: Tabercil | Lou Costello 1943 Hit The Ice: Exhibitor)
Happy Birthday to everyone celebrating their birthday on March 6th!
Remember These March 6th Famous Birthdays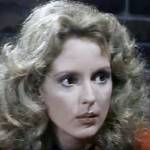 Jacklyn Zeman (aka Jackie Zeman)
American actress of TV soap operas (Bobbie Spencer on General Hospital since 1977; Sofia Madison on The Bay; Bobbi on The Edge of Night; Lana McClain on One Life to Live; Misguided) and movies (Class Reunion; Young Doctors in Love) (born Mar. 6, 1953 – died May 10, 2023; age 70). Jacklyn Zeman died of cancer. (Jaclyn Zeman 1978 General Hospital Promo Video)
Dick Fosbury (nee Richard Douglas Fosbury)
National Track and Field Hall of Fame American high jumper, Fosbury Flop high jump method creator (backward, head-first, legs up), record-setting 1968 Mexico Olympic Games gold medalist, 1968 & 1969 NCAA high jump champion, World Olympians Association board member, & World Fit co-founder (born Mar. 6, 1947 – died Mar. 12, 2023; age 76). (Dick Fosbury 1968)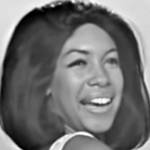 Mary Wilson
American singer solo, with Rock and Roll Hall of Fame group the Supremes (The Happening; Back in My Arms Again; Where Did Our Love Go; Baby Love; You Can't Hurry Love; Someday We'll Be Together), & author (Dreamgirl: My Life as a Supreme; Supreme Faith: Someday We'll Be Together) (born Mar. 6, 1944 – died Feb. 8, 2021; age 76). (Mary Wilson 1965 To Tell The Truth)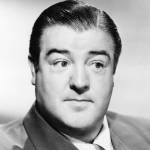 Lou Costello (nee Louis Francis Cristillo)
American comedic actor of radio, stage, TV (The Abbott and Costello Show) and movies (Who Done It? Abbott and Costello Meet The Mummy; Hold That Ghost; Abbott and Costello in the Foreign Legion; Buck Privates; Africa Screams; Dance With Me, Henry) (born Mar. 6, 1906 – died Mar. 3, 1959; age 52). Lou Costello died of a heart attack. (Lou Costello c. 1940s: Insomnia Cured Here)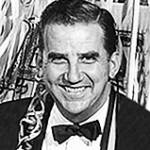 Ed McMahon (nee Edward Leo Peter McMahon Jr.)

American comedian, actor, & host of TV (The Tonight Show with Johnny Carson; Star Search; The Tom Show; The Match Game) and movies (Slaughter's Big Rip-Off; Fun With Dick and Jane; Bewitched) (born Mar. 6, 1923 – died June 23, 2009; age 86). Cause of death for Ed McMahon is unknown. (Ed McMahon 1962 The Tonight Show Photo: NBC Television)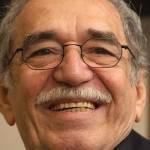 Gabriel García Márquez (nee Gabriel José de la Concordia García Márquez)
Colombian journalist, screenwriter, and 1982 Nobel Prize in Literature novelist (One Hundred Years of Solitude; Love in the Time of Cholera; The Autumn of the Patriarch; The General in His Labyrinth) (born Mar. 6, 1927 – died Apr. 17, 2014; age 87). Cause of death for Gabriel Garcia Marquez was pneumonia. (Gabriel García Márquez 2002 Photo: Jose Lara)
Frankie Howerd (nee Francis Alick Howard)
English comedic actor of stage, TV (The Frankie Howerd Show; Superfrank!; Up Pompeii; Frankly Howerd; Frankie Howerd), and movies (Up Pompeii; Carry On Doctor; Further Up the Creek; A Touch of the Sun; The Great St. Trinian's Train Robbery) (born Mar. 6, 1917 – died Apr. 19, 1992; age 75). Frankie Howerd died of heart failure. (Frankie Howerd 2010 Photo: Allan warren)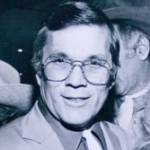 Hal Needham
American movie screenwriter & director (Smokey and the Bandit; The Cannonball Run; Stroker Ace; Hooper), actor & stuntman of movies (Foul Play; The War Wagon) and TV (Have Gun – Will Travel; Zorro; Gunsmoke) (born Mar. 6, 1931 – died Oct. 25, 2013; age 82). Hal Needham had cancer before he died. (Hal Needham 1980s Photo: Ralph Dominguez / Globe Photos)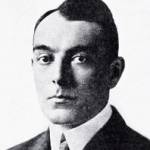 Ring Lardner (nee Ringgold Wilmer Lardner; father of Ring Lardner Jr.)
American short story writer (Letters From Bugs to Gus; Alibi Ike; Champion), novelist (You Know Me Al; Lose With a Smile; The Big Town), sports columnist, playwright (Elmer the Great; June Moon; The Cowboy Quarterback) & screenwriter (The New Klondike) (born Mar. 6, 1885 – died Sept. 25, 1933; age 48). Ring Lardner died of a heart attack. (Ring Lardner 1925)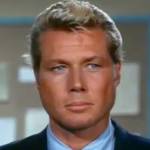 John Smith (nee Robert Errol Van Orden; ex of Luana Patten)
American actor of TV (Cimarron City; Laramie) and movies (Circus World; The Crooked Circle; Tomahawk Trail; Ghost Town; Justin Morgan Had a Horse; Rebel in Town; Hot Rod Girl; Handle With Care; Seven Angry Men; Wichita; We're No Angels) (born Mar. 6, 1931 – died Jan. 25, 1995; age 63). John Smith died of heart problems and cirrhosis of the liver. (John Smith 1966 I Spy)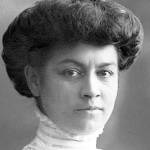 Molla Mallory (nee Anna Margrethe Bjurstedt)
International Tennis Hall of Fame Norwegian-American tennis player, 1912 Stockholm Olympics singles bronze medalist, winner of 13 US Open Grand Slam Championships between 1915-1926 (8 Singles, 2 Doubles & 3 Mixed Doubles) (born Mar. 6, 1884 – died Nov. 22, 1959; age 75). Cause of death for Molla Mallory is unknown. (Molla Mallory 1909 Photo: Gustav Borgen)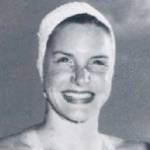 Ann Curtis
International Swimming Hall of Fame American record-setting freestyle swimmer, winner of 3 1948 London Olympic Games medals (Gold – 400m individual & 4 x 100m relay freestyle; Silver – 100m individual) (born Mar. 6, 1926 – died June 26, 2012; age 86). Cause of death for Ann Curtis is unknown. (Ann Curtis 1948 Photo: ACME)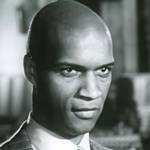 James Edwards
American actor of TV (Dr. Kildare; Ramar of the Jungle; Burke's Law) and movies (Home of the Brave; Pork Chop Hill; The Killing; Bright Victory; Battle Hymn; Men in War; Anna Lucasta; Seven Angry Men; The Manchurian Candidate; Coogan's Bluff) (born Mar. 6, 1918 – died Jan. 4, 1970; age 51). James Edwards died of a heart attack. (James Edwards 1953 The Joe Louis Story)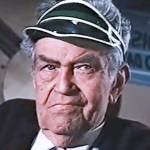 Jay C. Flippen (married Ruth Brooks Flippen)
American actor of TV (Ensign O'Toole; Climax!; Burke's Law; The Virginian; The Name of the Game; Rawhide) and movies (The Restless Breed; The Midnight Story; The Killing; The Far Country; Firecreek; The Wild One; Winchester '73) (born Mar. 6, 1899 – died Feb. 3, 1971; age 71). Jay C. Flippen died during aneurysm surgery. (Jay C. Flippen 1970 The Old Man Who Cried Wolf)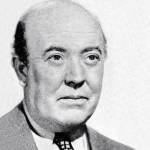 Guy Kibbee
Actor of classic movies (Scattergood Baines; Power of the Press; Captain January; It's A Wonderful World; Babbitt; Miss Annie Rooney; Our Town; Little Lord Fauntleroy; Captain Blood; Chad Hanna; 42nd Street; Laughing Sinners;  Man of the World; Blonde Crazy; Union Depot) (born Mar. 6, 1882 – died May 24, 1956; age 74). (Guy Kibbee Photo: Who's Who at Metro-Goldwyn-Mayer)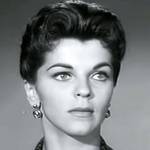 Lisa Gaye (nee Leslie Gaye Griffin; sister of Debra Paget, Teala Loring)
American actress of TV (Perry Mason; How to Marry a Millionaire; Death Valley Days; The Bob Cummings Show; Sea Hunt; 77 Sunset Strip; The Flying Nun; Bat Masterson; Tombstone Territory; Surfside 6) and movies (Face of Terror; Night of Evil; Drums Across the River; Ten Thousand Bedrooms) (born Mar. 6, 1935 – died July 14, 2016; age 81). (Lisa Gaye 1959 Black Saddle)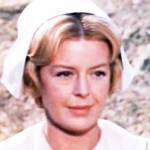 Patricia Donahue (nee Patricia Mahar; ex of Sam Donahue, Euan Lloyd)
American actress of TV (Birdie Wells on General Hospital; Michael Shayne; Richard Diamond, Private Detective; The Thin Man; The F.B.I.; The Saint; Barnaby Jones; The Rockford Files; Perry Mason) and movies (In the Money; The Fastest Guitar Alive; Cutter's Way; Paper Tiger; A Public Affair; A Boy Ten Feet Tall) (born Mar. 6, 1925 – died June 11, 2012; age 87). (Patricia Donahue 1960 Bonanza)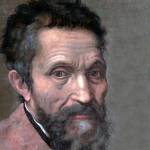 Michelangelo (nee Michelangelo di Lodovico Buonarroti Simoni)
Italian Renaissance architect (St. Peter's Basilica; Tomb of Pope Julius II; Basilica of San Lorenzo's Medici Chapel; Basilica of Santa Maria Maggiore), poet, sculptor (David; Pietà; Moses; Angel) and painter (Sistine Chapel ceiling & The Last Judgment fresco; Doni Madonna) (born Mar. 6, 1476 – died Feb. 18, 1564; age 88). (Michelangelo c. 1545: Daniele da Volterra)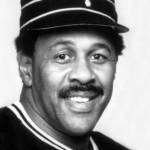 Willie Stargell (nee Wilver Dornell Stargell; "Pops")
Baseball Hall of Fame American pro baseball player, MLB Pittsburgh Pirates 1st baseman & left fielder, 7X MLB All-Star, 2X World Series champion (1977 – World Series MVP; 1979 – World Series MVP, MLB MVP, Sports Illustrated Sportsmen of the Year), 1974 Roberto Clemente Award winner (born Mar. 6, 1940 – died Apr. 9, 2001; age 61). (Willie Stargell 1980: Walt Seng)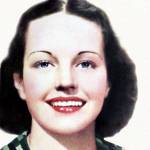 Rochelle Hudson (nee Rachael Elizabeth Hudson; married 4X)
American 1931 WAMPAS Baby Star actress of TV & films (Imitation of Life; The Country Beyond; Show Them No Mercy!; Woman-Wise; The Music Goes 'Round; Poppy; Hell's Highway; Such Women Are Dangerous; Curly Top; Meet Boston Blackie; Men Without Souls; Les Misérables; That I May Live; Bachelor Bait) (born Mar. 6, 1916 – died Jan. 17, 1972; age 55) (Rochelle Hudson 1937)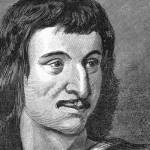 Cyrano de Bergerac (nee Savinien dy Cyrano)
French nobleman & swordsman (Battle of Arras) duelist, letter writer, playwright, and early science-fiction novelist (Comical History of the States and Empires of the Moon; The States and Empires of the Sun), inspiration for plays, operas, ballets, and movies (Cyrano de Bergerac; Roxanne; Cyrano) (born Mar. 6, 1619 – died July 28, 1655; age 36). (Cyrano de Bergerac c. 1654)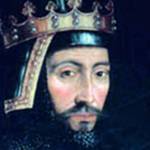 Prince John of Gaunt (brother of Edward the Black Prince)
Duke of Lancaster & Aquitaine, Earl of Richmond & Leicester; son of King Edward III of England & Philippa of Hainault; uncle of King Richard II; married Blanche of Lancaster, Constance of Castile; father of Philippa, Queen of Portugal, Henry IV, King of England, Catherine, Queen of Castile, others (born Mar. 6, 1340 – died Feb. 3, 1399; age 58). (John of Gaunt: unknown)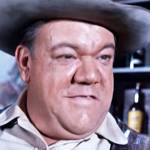 Harry Swoger
American actor of movies (Angel Baby; Robin and the Seven Hoods) & TV (The Big Valley; The Virginian; Gunsmoke; Lancer; Dennis the Menace; The Guns of Will Sonnett; Iron Horse; Mannix; Maverick; Alfred Hitchcock Presents; The Untouchables; The Man From U.N.C.L.E.; Laredo; Riverboat) (born Mar. 6, 1919 – died June 14, 1970; age 51). (Harry Swoger 1960 Bonanza)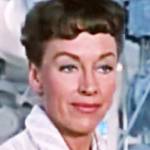 Virginia Gregg
American actress of radio, TV (Dragnet; Ben Casey; Gunsmoke; Emergency; Adam-12), and movies (Spencer's Mountain; The Amazing Mr. X; Terror at Midnight; I'll Cry Tomorrow; Psycho; Love is a Many-Splendored Thing; Two on a Guillotine) (born Mar. 6, 1916 – died Sept. 15, 1986; age 70). Cause of death for Virginia Gregg was lung cancer. (Virginia Gregg 1959 Operation Petticoat)
William J. Bell

American TV screenwriter and producer (Days of Our Lives; The Bold and the Beautiful; The Young and the Restless; Our Private World) (born Mar. 6, 1927 – died Apr. 29, 2005; age 78). Bill Bell died of complications from Alzheimer's Disease.
*Images are public domain or Creative Commons licensed & sourced via Wikimedia Commons, Vimeo, or Flickr, unless otherwise noted*