August 13th Birthdays
If you were born on August 13th you share a celebrity birthday with these famous people: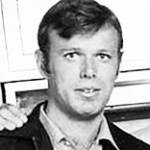 Kevin Tighe is 77 (nee Jon Kevin Fishburn)
American actor of stage, TV (Roy DeSoto on Emergency!; Murder One; Lost; Complications), and movies (Eight Men Out; K-9; Road House; Another 48 Hrs.; Geronimo: An American Legend; A Life in Suitcases; Matewan; Bright Angel), born August 13, 1944. (Kevin Tighe 1973 Emergency! Photo: NBC TV)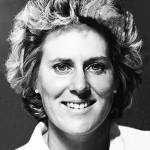 Betsy King is 66
World Golf Hall of Fame American LPGA Tour Player of the Year (1984, 1989 & 1993) golfer, winner of LPGA major championships (ANA inspiration 1987, 1990, 1997; 1992 Women's PGA Championship; U.S. Women's Open 1989 & 1990), born August 13, 1955. (Betsy King 1989 Photo: LPGA)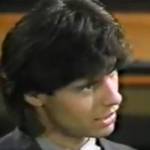 Hank Cheyne is 63 (nee Henry Edward Garcia; aka Hank Garcia)

American artist, actor of TV (Ricardo Torrres on Sunset Beach; Anton Vargas on Saints & Sinners; Scott LaSalle on Another World; Longmire; Big Love; One West Waikiki) and movies (The Nickel Children; Death Spa; Loaded Weapon 1), born August 13, 1958. (Hank Cheyne 1988 Another World Promo: NBC)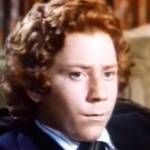 Danny Bonaduce is 62 (nee Dante Daniel Bonaduce)
American former child actor (Danny Partridge on The Partridge Family), host & actor of radio, TV (World's Dumbest; CSI: Crime Scene Investigation), and movies (Corvette Summer; Deadly Intruder; Dickie Roberts: Former Child Star), born August 13, 1959. (Danny Bonaduce 1975 Murder on Flight 502)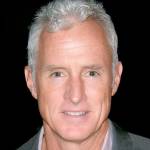 John Slattery is 59 (nee John M. Slattery Jr.)
American director & actor of TV (Roger Sterling on Mad Men; Al Kahn on Homefront; Jack & Bobby; Desperate Housewives; Ed; Maggie; The Dirty Dozen) and movies (Bluebird; Flags of Our Fathers; Iron Man 2; The Adjustment Bureau; Sleepers), born August 13, 1962. (John Slattery 2008 Photo: Romina Espinosa)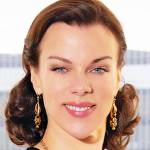 Debi Mazar is 57 (nee Deborah Anne Mazar)

American actress & host of TV (Shauna on Entourage; Maggie on Younger; Denise Iannello on Civil Wars & L. A. Law; Extra Virgin; That's Life) & movies (Money for Nothing; Empire Records; Meet Wally Sparks), born August 13, 1964. (Debi Mazar 2009 Photo: © Glenn Francis, www.PacificProDigital.com)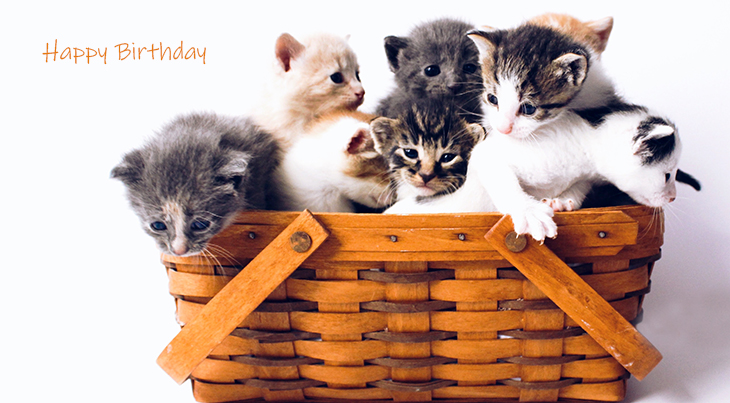 (Basket of Kittens Photo: The Lucky Neko. via Unsplash)
Happy Birthday to everyone celebrating their birthday on August 13th!
Remember These August 13th Famous Birthdays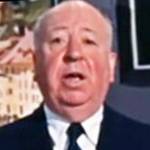 Alfred Hitchcock ("The Master of Suspense")
Academy Award-winning English filmmaker (Jamaica Inn; Rebecca; Marnie; The Birds; Psycho; Stage Fright; Vertigo; Rear Window; To Catch a Thief; Foreign Correspondent; Rope; Spellbound; Notorious), and TV host (Alfred Hitchock Presents) (born Aug. 13, 1899 – died Apr. 29, 1980; age 80). Alfred Hitchcock died of renal failure. (Alfred Hitchock 1959 North by Northwest Trailer)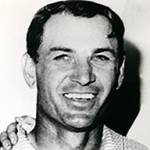 Ben Hogan (nee William Ben Hogan; "The Hawk" or "Bantam Ben")
World Golf Hall of Fame American professional golfer, winner of 9 major golf championships (Masters Tournament 1951 & 1953; The Open 1953; U.S. Open 1948, 1950, 1951, 1953; PGA 1946 & 1948), 4-time PGA Player of the Year (1948, 1950, 1951, 1953) (born Aug. 13, 1912 – died July 25, 1997; age 84). Ben Hogan's cause of death is unknown. (Ben Hogan 1951 Photo: ACME)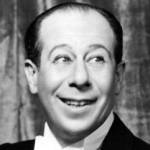 Bert Lahr (nee Irving Lahrheim)

Tony Award-winning American comedian, singer & actor of stage (Foxy), TV, and movies (The Wizard of Oz; Sing Your Worries Away; Ship Ahoy; Zaza; Merry-Go-Round of 1938; Flying High; The Night They Raided Minsky's; Mr. Broadway; Mister Universe) (born Aug. 13, 1895 – died July 17, 1967; age 89). Bert Lahr died of cancer and pneumonia. (Bert Lahr 1936 Photo: Vandamm)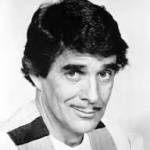 Pat Harrington Jr. (nee Daniel Patrick Harrington Jr.)

American Emmy Award-winning actor of stage, TV (Dwayne Schneider on One Day at a Time; Journey to the Center of the Earth; Make Room for Daddy; Owen Marshall, Counselor at Law), & movies (Move Over, Darling; Easy Come, Easy Go) (born Aug. 13, 1929 – died Jan. 6, 2016; age 86). Pat Harrington Jr. had Alzheimer's Disease and died after a fall. (Pat Harrington Jr. 1975 Photo: CBS)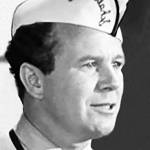 Regis Toomey (nee John Francis Regis Toomey)
American actor of TV (Det. Les Hart on Burke's Law; Richard Diamond, Private Detective) & films (Rich People; Street of Chance; Scandal Sheet; Illusion; Change of Habit; Voyage to the Bottom of the Sea; Spellbound; Graft; The Big Sleep; Just For You; The Wheel of Life; The Light of Western Stars; Shopworn) (born Aug. 13, 1898 – died Oct. 12, 1991; age 93). (Regis Toomey 1941 Meet John Doe)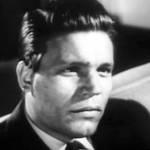 Neville Brand (nee Lawrence Neville Brand)
American actor of TV (Reese Bennett on Laredo) & movies (D.O.A.; The Lone Gun; The Return of Jack Slade; Love Me Tender; The Three Outlaws; The George Raft Story; Birdman of Alcatraz; The Turning Point; Stalag 17; Only the Valiant; Mohawk) (born Aug. 13, 1920 – died July 17, 1992; age 89). Neville Brand died of emphysema. (Neville Brand 1952 Kansas City Confidential)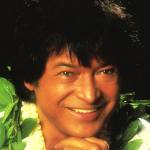 Don Ho (nee Donald Tai Loy Ho)
Hawaiian American U.S. Air Force fighter pilot, musician (ukelele, piano), singer (Tiny Bubbles; Pearly Shells; I'll Remember You), actor and host of TV (The Don Ho Show; The Kraft Music Hall Don Ho in Hawaii) and movies (born Aug. 13, 1930 – died Apr. 14, 2007; age 76). Don Ho had cardiomyopathy and a pacemaker, and died of heart failure. (Don Ho c. 1989 Photo)
*Images are public domain or Creative Commons licensed & sourced via Wikimedia Commons, Vimeo, or Flickr, unless otherwise noted*