Done in June 1951
Baby Boomer Trivia From June 1951: UNIVAC I, Ben Hogan Wins, Spies Burgess & Maclean Defect to USSR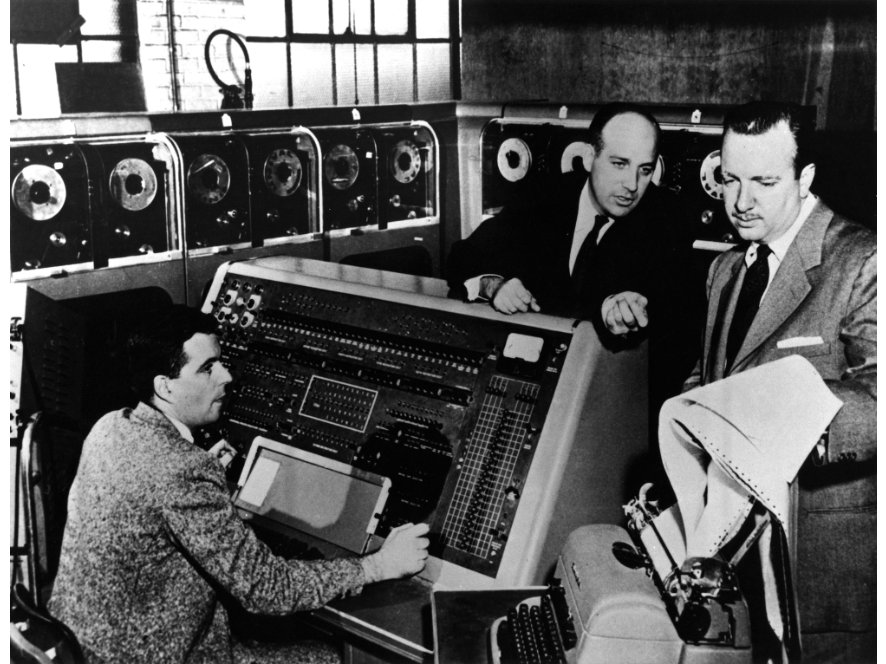 Above, CBS News' Walter Cronkite is shown the UNIVAC I computer by designer J. Presper Eckert and operator Harold Sweeney. (Photo: Computer History Museum)
On June 14th, 1951 the United States Census Bureau dedicated the first commercial computer produced in the United States, the UNIVAC I. To hype sales of the computer, the UNIVAC I's manufacturer (the Remington Rand Company) and CBS used the UNIVAC to successfully predict that former World War II General of the Army, Dwight "Ike" Eisenhower would have a huge victory over Adlai Stevenson in the 1952 U.S. presidential election.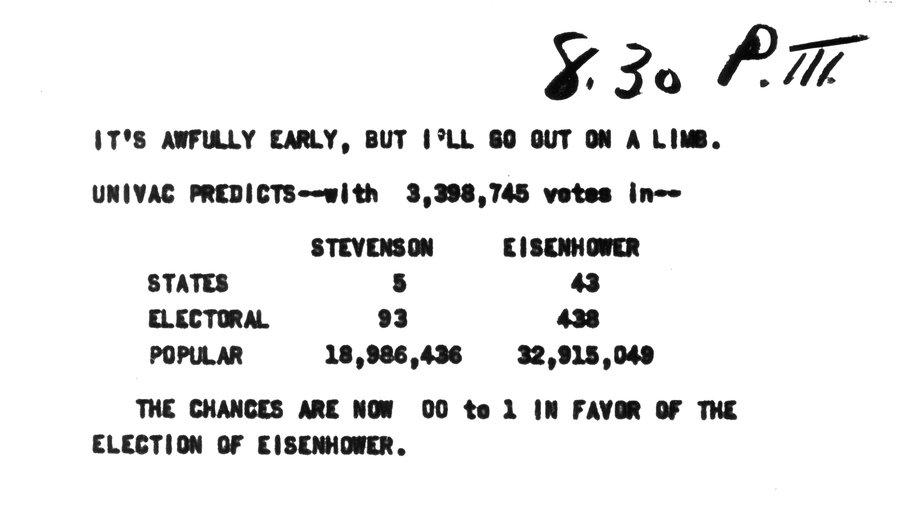 The UNIVAC's election prediction of a landslide win for Eisenhower from early in the day, was not shared with the CBS television audience by Walter Cronkite. At the end of the night, Art Draper of Remington Rand stated on air: "It was obviously evident that we should have had the nerve enough to believe the machine in the first place. It was right. We were wrong. Next year we'll believe it." (Photo: NPR.ORG)

Golfer Ben Hogan won the 51st U.S. Golf Open on June 16, 1951. It was 2nd major win that year, after the Masters in April. Hogan would go on to win the World Championship of Golf in August of 1951, and placed in the top four in two other golf tournaments.
The movie Follow the Sun: The Ben Hogan Story (1951) starring actor Glenn Ford as Ben Hogan, premiered the month before Hogan won the U.S. Open, in May 1951. Hogan had battled back to health after a 1949 car accident that left him with multiple fractures of his pelvis, collarbone, and ankle; doctors had said he might never walk again. Ben Hogan was an 84-year-old octogenarian when he died in July 1997.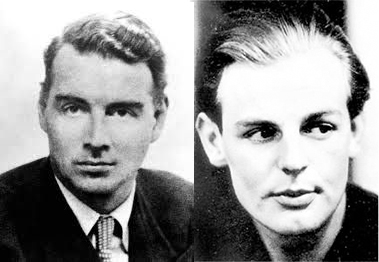 British diplomats-turned-Soviet Union spies Guy Burgess and Donald Maclean – two of the "Cambridge Five" that passed information to the Soviet Union after World War II and during the Cold War – defected to the USSR on June 23, 1951.
From left, Guy Burgess and Donald Maclean. (Source Photos: Pinterest | Photo Montage: Senior City)
Both Burgess and Maclean would live the rest of their lives in the Soviet Union; Guy Burgess never embraced the Soviet lifestyle, and after he died in 1963 his remains were returned to England for burial. Donald Maclean became a respected Russian citizen and was joined by his wife and children in Moscow after his defection. He was a 69-year-old senior citizen when he died in 1983, and is buried in Moscow.
Note: This article was first published in 2016. It has been updated with new / additional content.
*Images are assumed to be in the public domain and/or Creative Commons licensed & sourced via Wikimedia Commons, Vimeo, YouTube, or Flickr, unless otherwise noted*