January 7th Birthdays
If you were born on January 7th you share a birthday with these famous people:
Terry Moore is 89 (nee Helen Luella Koford)
Octogenarian senior citizen and American actress in movies (Come Back, Little Sheba;, Daddy Long Legs; Mighty Joe Young; Beneath the 12-Mile Reef; Peyton Place; Cast a Long Shadow; Bernardine; Postmark for Danger) and TV (Empire), born January 7, 1929. (Terry Moore 1957 Bernardine Screenshot) 
Jann Wenner is 72

American interviewer, co-founder and publisher of Rolling Stone magazine, publisher of Us Weekly and Men's Journal magazines, co-founder & member of the Rock & Roll Hall of Fame, and septuagenarian senior born January 7, 1946. 
Kenny Loggins is 70 (nee Kenneth Clark Loggins)
Grammy Award-winning septuagenarian American guitarist & singer-songwriter solo (What A Fool Believes; This is It; I'm All Right; Footloose; Danger Zone), and with Loggins & Messina (Danny's Song; Your Mama Don't Dance), born January 7, 1948. (Kenny Loggins 1974 Photo: Schiffman and Larson)
Erin Gray is 68
American author (Act Right), casting agent, model, actress in movies (Buck Rogers in the 25th Century) and television (Buck Rogers in the 25th Century; Silver Spoons; Port Charles; The Guild; Baywatch; Profiler), and senior citizen born January 7, 1950. (Erin Gray 2009 Nightscream / Luigi Novi) 
Sandra Bernhard is 63
Sixty-plus American voice actress, comedienne and actress on stage (I'm Your Woman), TV (Roseanne; Hercules; The L Word; 2 Broke Girls; Switched at Birth) and movies (The King of  Comedy; Hudson Hawk; Wrongfully Accused), born January 7, 1955. (Sandra Bernhard 2014 Photo: Slomotion777)
David Caruso is 62
American 60+ actor on TV (CSI: Miami; NYPD Blue; Michael Hayes; Hill Street Blues; H.E.L.P.; ) and film (Proof of Life; An Officer and a Gentleman; Thief of Hearts; Twins; Hudson Hawk; Mad Dog and Glory; Body Count; Black Point), born January 7, 1956. (David Caruso 2008 Photo: Philip Nelson)  
Katie Couric is 61 (nee Katherine Anne Couric)
American TV journalist, news anchor (Yahoo! Global News;  NBC - Today; CBS - Evening News with Katie Couric; 60 Minutes; ABC - Good Morning America), TV producer, writer, and host (Katie; Freedom: A History of Us), born January 7, 1957. (Katie Couric c. 2008 Photo: Image Editor / CBS)  
Nicolas Cage is 54 (nee Nicolas Kim Coppola)
Academy Award-winning 50+ American leading man, voice and actor in movies (Leaving Las Vegas; Moonstruck; Peggy Sue Got Married; National Treasure; Honeymoon in  Vegas; The Rock; Con Air; The Croods; Raising Arizona; Guarding Tess) born January 7, 1964. (Nicolas Cage Photo: George Grinsted)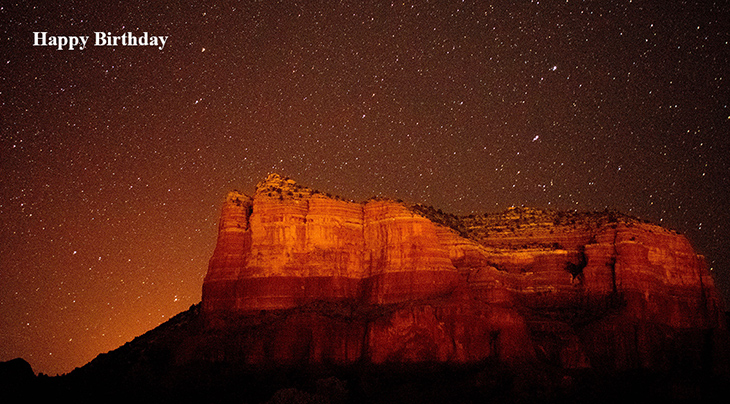 (Photo: Darryl via Unsplash)
Happy Birthday to everyone celebrating their birthday on January 7, 2018!
And remembering
Vincent Gardenia (nee Vincenzo Scognamiglio)
Italian-American Emmy Award-winning actor of TV (The Edge of Night; All in the Family; Breaking Away; L.A. Law; The Rogues; Ben Casey) & movies (Murder Inc.; The Hustler; Moonstruck; Bang the Drum Slowly; Death Wish; Heaven Can Wait) (born Jan. 7, 1920 - died Dec. 9, 1992; age 72). Cause of death for Vincent Gardenia was a heart attack. (Vincent Gardenia 1967 I Spy Screenshot)
Alan Napier (nee Alan William Napier-Clavering)
English actor of TV (Batman; Don't Call Me Charlie) & films (Tripoli; Sinbad, The Sailor; Across the Wide Missouri; Moonfleet; Journey to the Center of the Earth; Signpost to Murder; 36 Hours; Lassie Come Home; Marnie; Johnny Belinda; Tarzan's Peril) (born Jan. 7, 1903 - died Aug. 8, 1988; age 85). Alan Napier died of natural causes. (Alan Napier 1949 The Red Danube Photo: MGM)
William Peter Blatty
American novelist (John Goldfarb, Please Come Home; The Exorcist) and Academy Award-winning screenplay writer & director (The Exorcist; Promise Her Anything; The Great Bank Robbery; A Shot in the Dark; Gunn; Darling Lili; (born Jan. 7, 1928 - died Jan. 12, 2017; age 89). William Peter Blatty died of multiple myeloma. (William Peter Blatty 2012 Photo: Dimiter77)  
Paul Revere (nee Paul Revere Dick)

American organist and co-founder of Paul Revere & the Raiders (Kicks; Good Thing; Him or Me - What's It Gonna Be; Hungry; Indian Reservation; Just Like Me; I Had a Dream; Too Much Talk; Birds of a Feather; Mr. Sun, Mr. Moon), and TV host (Where the Action Is) (born Jan. 7, 1938 - died Oct. 4, 2014; age 76). Paul Revere died of cancer. (Paul Revere 1973 Photo: Greg Gilbert)
Butterfly McQueen (nee Thelma McQueen)
American dancer and actress in movies (Gone With The Wind; Mildred Pierce; Duel in the Sun; Cabin in the Sky; The Mosquito Coast; The Phynx), on radio, stage (The Wiz) and TV (Beulah) (born Jan. 7, 1911 - died Dec. 22, 1995; age 84). Butterfly McQueen died of burns from a kerosene heater fire. (Butterfly McQueen c. 1930s Photo: Insomnia Cured Here)  
*Images are public domain or Creative Commons licensed & sourced via Wikimedia Commons or Flickr, unless otherwise noted*