March 28th Birthdays
If you were born on March 28th you share a celebrity birthday with these famous people: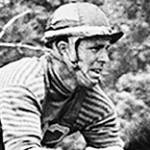 J. Michael Plumb (nee John Michael Plumb; ex of Donnan Sharp)

American three-day eventing equestrian, winner of 6 Olympic medals in 5 Olympic Games (1964 Tokyo, 1968 Mexico City, & 1972 Munich team silver; 1976 Montreal team gold & individual silver; 1984 Los Angeles team gold), born March 28, 1940. (J. Michael Plumb Photo: USEA Archives Photo)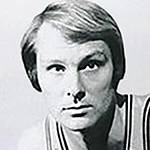 Rick Barry (nee Richard Francis Dennis Barry III)
Naismith Memorial Basketball Hall of Fame American College, ABA & NBA forward basketball player (San Francisco Warriors, New York Nets, Houston Rockets), 1966 NBA Rookie of the Year, 1975 NBA Finals MVP, & 8-time NBA All Star, born March 28, 1944. (Rick Barry 1972 Photo: Golden State Warriors)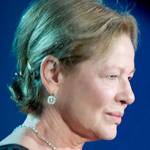 Dianne Wiest
Emmy & Academy Award-winning American actress of TV (Joan on Life in Pieces; D.A. Nora Lewin on Law & Order) and movies (Bullets over Broadway; The Purple Rose of Cairo; Parenthood; Edward Scissorhands; The Lost Boys), born March 28, 1948. (Dianne Wiest 2009 Photo: MC1 Chad J McNeeley/USN)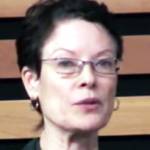 Karen Kain (married Ross Petty)
Canadian prima ballerina, principal ballet dancer & Artistic Director of the National Ballet of Canada, international guest artist (Bolshoi Ballet; Paris Opera Ballet; The London Festival Ballet), & author (The Nutcracker), born March 28, 1951. (Karen Kain 2011 Star Talks: Toronto Public Library)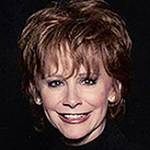 Reba McEntire ("The Queen of Country"; partner of Rex 'Linn)
Grammy Award-winning American Country Music Hall of Fame songwriter & singer (Is There Life Out There; For My Broken Heart; You Lie; Love Will Find Its Way to You; One Promise Too Late), actress of TV (Reba) & movies (Tremors), born March 28, 1955. (Reba McEntire 2005 Photo: David)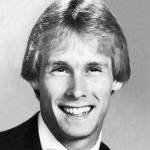 Bart Conner (married Nadia Comăneci)

Retired American gymnast, 2x Olympic gold medalist (1984 Los Angeles parallel bars & team all-around), International Gymnastics Hall of Famer, Bart Conner Gymnastics Academy founder (with wife Nadia Comăneci), born March 28, 1958. (Bart Conner 1981 Sportsworld Photo: NBC-TV)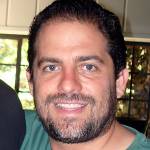 Brett Ratner
American director & producer of music videos (Lionel Richie; Madonna; Mariah Carey), TV (Prison Break), and movies (Money Talks; Rush Hour films; Red Dragon; Running Scared; X-Men: The Last Stand; Horrible Bosses; Jersey Boys), born March 28, 1969. (Brett Ratner 2009 Photo: Bdavis545)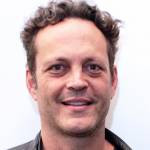 Vince Vaughn
American screenwriter & actor of TV (True Detective; F Is For Family) and movies (Wedding Crashers; The Break-Up; Couples Retreat; The Internship; Fred Claus; Four Christmases; Old School; Mr. & Mrs. Smith; The Lost World: Jurassic Park), born March 28, 1970. (Vince Vaughn 2015 Photo: Gage Skidmore)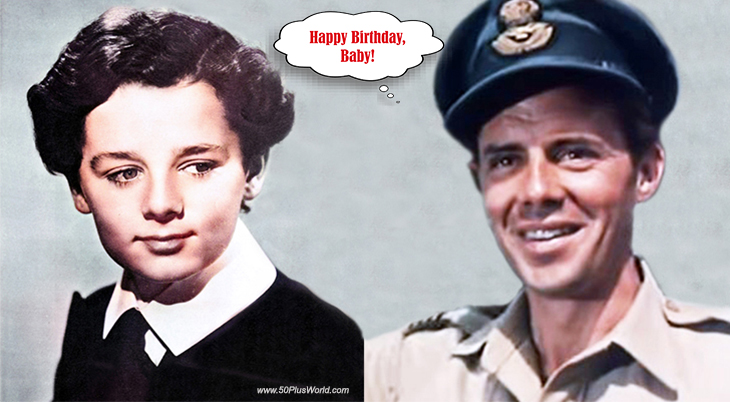 (Freddie Bartholomew 1937 | Dirk Bogarde 1958 The Wind Cannot Read)
Happy Birthday to everyone celebrating their birthday on March 28th!
Remember These March 28th Famous Birthdays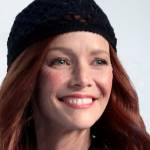 Annie Wersching (married Stephen Full)
American actress of video games (The Last of Us), movies, & TV (Renee Walker on 24; Leslie Denton on Runaways; Amelia Joffe on General Hospital; Lily on The Vampire Diaries; Bosch; Timeless; The Rookie; Star Trek: Picard; Dallas; Extant; Revolution ) (born Mar. 28, 1977 – died Jan. 29, 2023; age 45). Annie Wersching died of cancer. (Annie Wersching 2022: Gage Skidmore)
American actress of stage, TV (Berta on Two and a Half Men; Hearts Afire; L. A. Law; Teen Angel; E/R; Hot L Baltimore) and movies (Network; Heartland; Mystic Pizza; Edward Scissorhands; Mr. Deeds; K-PAX; For Keeps) (Mar. 28, 1943 – died Oct. 12, 2020; age 77). Conchata Ferrell had a cardiac arrest before dying. (Conchata Ferrell 1979 Heartland Photo: Wilderness/Filmhaus)
Ken Howard (nee Kenneth Howard Jr.; ex of Louise Sorel, Margo Howard)
American Tony & Emmy Award-winning actor of movies & TV (Ken Reeves on The White Shadow; Max Cavanaugh on Crossing Jordan; Garrett Boydston on Dynasty & The Colbys; Rage of Angels; Melrose Place; Adam's Rib) and movies (Dreamer) (born Mar. 28, 1944 – died Mar. 23, 2016; age 71). Ken Howard's cause of death is unknown. (Ken Howard 1975 The Manhunter Photo: CBS)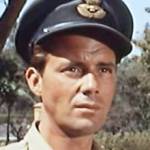 Dirk Bogarde (nee Derek Jules Gaspard Ulric Niven van den Bogaerde)

English WWII intelligence officer, author, & film actor (The Night Porter; The Servant; Darling; Accident; Dear Mr. Prohack; Death in Venice; A Bridge Too Far; So Long at the Fair; Doctor at Sea; Damn the Defiant!; The Angel Wore Red; Libel; The Doctor's Dilemma) (born Mar. 28, 1921 – died May 8, 1999; age 78). Partner of Anthony Forwood. (Dirk Bogarde 1958 The Wind Cannot)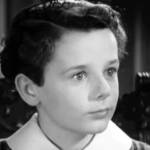 Freddie Bartholomew (nee Frederick Cecil Bartholomew)
English-American child actor (David Copperfieldl; Anna Karenina; Captains Courageous; Kidnapped; Swiss Family Robinson; Tom Brown's School Days; Listen, Darling), TV director & producer (As the World Turns; The Edge of Night) (born Mar. 28, 1924 – died Jan. 23, 1992; age 67). Freddie Bartholomew died of heart failure. (Freddie Bartholomew 1936 Little Lord Fauntleroy)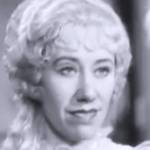 Flora Robson (aka Dame Flora McKenzie Robson)
English actress of stage, TV (David Copperfield; Heidi), and movies (Saratoga Trunk; Wuthering Heights; Fire Over England; Black Narcissus; I, Claudius; The Sea Hawk; Caesar and Cleopatra; Bahama Passage; Frieda; Saraband; Murder at the Gallop) (born Mar. 28, 1902 – died July 7, 1984; age 82). Flora Robson died of cancer. (Flora Robson 1934 The Rise of Catherine the Great)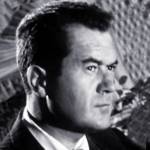 Frank Lovejoy (nee Frank Andrew Lovejoy Jr.; married Joan Banks)
American actor of radio, TV (The Adventures of McGraw; Zane Grey Theater), and movies (Retreat, Hell!; The Sound of Fury; I'll See You In My Dreams; Goodbye, My Fancy; The Winning Team; She's Back on Broadway; The Hitch-Hiker; Three Secrets) (born Mar. 28, 1912 – died Oct. 2, 1962; age 50). Frank Lovejoy died of a heart attack. (Frank Lovejoy 1950 In a Lonely Place)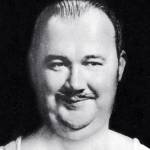 Paul Whiteman (aka Pops Whiteman; "The King of Jazz")
American violinist, composer & bandleader (All of Me; Whispering; Three O'Clock in the Morning; Rhapsody in Blue; I Found a New Baby; Flamin' Mamie; Trav'lin Light; My Blue Heaven; It's Only a Paper Moon; Charleston), performer & host of stage, radio, movies & TV, married Margaret Livingston (born Mar. 28, 1890 – died Dec. 29, 1967; age 77). (Paul Whiteman 1930: Freulich)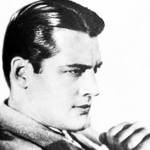 Charles Starrett 
American actor of classic movies (The Mask of Fu Manchu; Along Came Love; The Silver Streak), The Durango Kid & other westerns (Junction City; Prairie Roundup; Across the Badlands; Blazing Six Shooters; West of Abilene; Frontier Gunlaw; Rough Ridin' Justice; Pecos River; Snake River Desperadoes; Rustlers of the Badlands) (born Mar. 28, 1903 – died Mar. 22, 1986; age 82).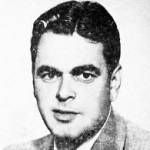 Pandro S. Berman (nee Pandro Samuel Berman; brother of Henry Berman)
American movie producer (The Gay Divorcee; Symphony of Six Million; Morning Glory; National Velvet; Alice Adams; Father of the Bride; Top Hat; Butterfield 8; Stage Door; Blackboard Jungle; The Prisoner of Zenda; Of Human Bondage; Ivanhoe; Shall We Dance; Ziegfeld Girl; Jailhouse Rock; A Patch of Blue) (born Mar. 28, 1895 – died July 13, 1996; age 91). (Pandro S. Berman 1955)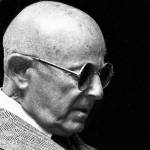 Irving "Swifty" Lazar
American talent agent (Humphrey Bogart; Lauren Bacall; Walter Matthau; Gene Kelly; Cary Grant; Cher; Madonna; Ira Gershwin; Tennessee Williams; Larry McMurtry; Noel Coward; Joan Collins; Ernest Hemingway; Irwin Shaw; Truman Capote) & producer (Winged Victory) (born Mar. 28, 1907 – died Dec. 30, 1993; age 86) (Swifty Lazar 1975: Kathleen Ballard / Los Angeles Times)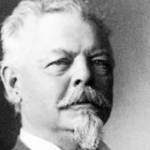 Frederick Pabst (nee Johann Gottlieb Friedrich Pabst; m. Marina Best)
German-American Lake Michigan steamer captain, partner in Best brewery (now Pabst Brewing Company), creator of Pabst Blue Ribbon beer, founder of Pabst Whitefish Bay Resort & Pabst Theater, co-organizer of Wisconsin National Bank, and Percheron horse breeder (born Mar. 28, 1836 – died Jan. 1, 1904; age 67). (Frederick Pabst: S. L. Stein / Pabst Mansion)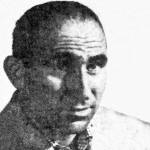 Edward Anhalt (aka Andrew Holt; ex of Edna Anhalt, Camilla Carr 
Academy Award-winning American producer & screenwriter (Becket; The Crime Doctors Diary; Avalanche; Panic in the Streets; My Six Convicts; Eight Iron Men; The Sniper; The Member of the Wedding; The Young Lions; The Sins of Rachel Cade; The Boston Strangler; Jeremiah Johnson; Girls! Girls! Girls!) (born Mar. 28, 1914 – died Sept. 3, 2000; age 86). (Edward Anhalt 1953)
*Images are public domain or Creative Commons licensed & sourced via Wikimedia Commons, Vimeo, or Flickr, unless otherwise noted*