March 17th Birthdays
If you were born on March 17th, you're a St. Patrick's Day baby and you share a birthday with these famous people: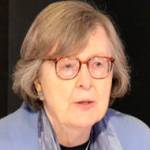 Penelope Lively is 87 (nee Penelope Margaret Low)

English Booker Prize-winning novelist (Moon Tiger; The Road to Lichfield; According to Mark; Passing On; City of the Mind) and Carnegie Medal-winning children's fiction writer (A Stitch in Time; The Ghost of Thomas Kempe), born March 17, 1933. (Penelope Lively 2013 Photo: Miyagawa)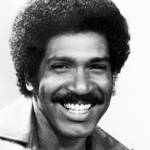 Adam Wade is 85 (nee Patrick Henry Wade)
American singer (Ruby; The Writing on the Wall; Take Good Care of Her), actor & host of TV (Search for Tomorrow; Musical Chairs; Tony Orlando and Dawn) & films (Claudine; Texas Lightning), and octogenarian born March 17, 1935. (Adam Wade 1975 Musical Chairs Photo: CBS)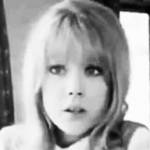 Pattie Boyd is 76 (nee Patricia Anne Boyd)
English photographer, fashion model (Vogue), actress (A Hard Day's Night) and author, formerly married to George Harrison and later Eric Clapton, inspiration for the song Layla, and septuagenarian senior citizen born March 17, 1944. (Pattie Boyd 1964 A Hard Day's Night Trailer)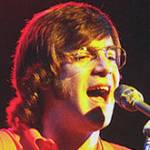 John Sebastian is 76

American Songwriter's Hall of Fame musician, singer (Welcome Back; Lovin' You), & founding member of Rock & Roll Hall of Fame band The Lovin' Spoonful (Do You Believe in Magic; Summer in the City; Daydream) born March 17, 1944. (John Sebastian 1974 Photo: Jim Summaria)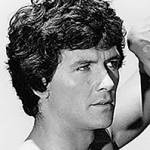 Patrick Duffy is 71
American director, host & actor of TV (Bobby Ewing on Dallas & Knots Landing; Frank Lambert on Step by Step & ABC TGIF; Stephen Logan on The Bold and the Beautiful; Man from Atlantis; Bingo America) and movies (You Again), born March 17, 1949. (Patrick Duffy 1977 Man From Atlantis Photo: NBC TV)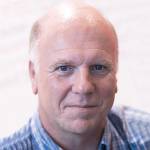 Peter Robinson is 70
Canadian Anthony & Macavity Award-winning mystery novelist (Caedmon's Song), creator of the Inspector Alan Banks series (Gallows View, Innocent Graves, In a Dry Season, Watching the Dark, Cold is the Grave), born March 17, 1950. (Peter Robinson 2010 Photo: Georges Seguin)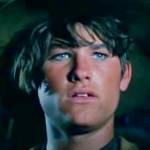 Kurt Russell is 69
American actor of TV (The Travels of Jaimie McPheeters; The Quest; Elvis) and movies (The Computer Wore Tennis Shoes; Silkwood; Escape from New York; Tequila Sunrise; Backdraft; Dreamer; Stargate; Miracle; Poseidon;The Barefoot Executive), born March 17, 1951. (Kurt Russell 1969 Daniel Boone Screenshot)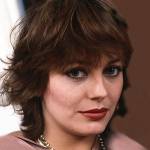 Lesley-Anne Down is 66
English actress of TV (Upstairs, Downstairs; Olivia Richards on Sunset Beach; Jacqueline Marone on The Bold and the Beautiful; Dallas) and film (The First Great Train Robbery; Hanover Street; The Betsy; The Pink Panther Strikes Again) born March 17, 1954. (Lesley-Anne Down 2014 Photo: Allan warren)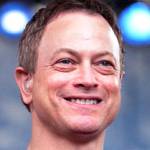 Gary Sinise is 65
Emmy Award-winning American musician, producer, narrator & actor of TV (Mac Taylor on CSI: NY; Criminal Minds: Beyond Borders; The Stand) and movies (Forrest Gump; Apollo 13; Ransom; Jack the Bear), born March 17, 1955. (Gary Sinise 2008 Photo: Lance Cpl. Monty Burton / U.S. Marines)
Paul Overstreet is 65
Grammy Award-winning American country music singer (Daddy's Come Around; Seein' My Father in Me; Love Helps Those; Richest Man on Earth; Heroes; I Won't Take Less Than Your Love) and songwriter (A Long Line of Love; Some Beach; When You Say Nothing at All), born March 17, 1955.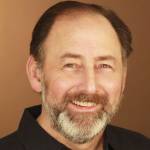 Arye Gross is 60
American actor of stage, TV (Adam Green on Ellen; Castle; Wildfire; Diagnosis Murder; The Practice; The Riches; Medium; Six Feet Under), movies (The Experts; Coupe de Ville; Hexed; Tequila Sunrise; For the Boys; Just One of the Guys; The Lady Killers) born March 17, 1960. (Arye Gross 2016 Photo)
Casey Siemaszko is 59 (nee Kazimierz A. Siemaszko)
American voice over artist & actor of TV (NYPD Blue; Damages; Storm of the Century; St. Elsewhere) and movies (Three O'Clock High; Young Guns; Of Mice and Men; Secret Admirer; Back to the Future films; Stand by Me; Milk Money), born March 17, 1961.
Rob Lowe is 56 (nee Robert Hepler Lowe)
American former teen idol, actor of TV (The West Wing; Brothers & Sisters; Parks and Recreation; The Grinder; Code Black) and films (Youngblood; The Outsiders; About Last Night…; St. Elmo's Fire; Sex Tape; Austin Powers in Goldmember), born March 17, 1964. (Rob Lowe 1989 Photo: Alan Light)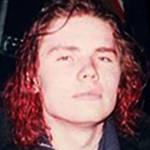 Billy Corgan is 53 (nee William Patrick Corgan Jr.)
American guitarist, record producer, songwriter, lead singer & founding member of The Smashing Pumpkins (1979; Bullet With Butterfly Wings; Thirty-Three; Ava Adore; Perfect; Stand Inside Your Love; Today; Zero; Tarantula), born March 17, 1967. (Billy Corgan 1992 Photo: Graham Racher)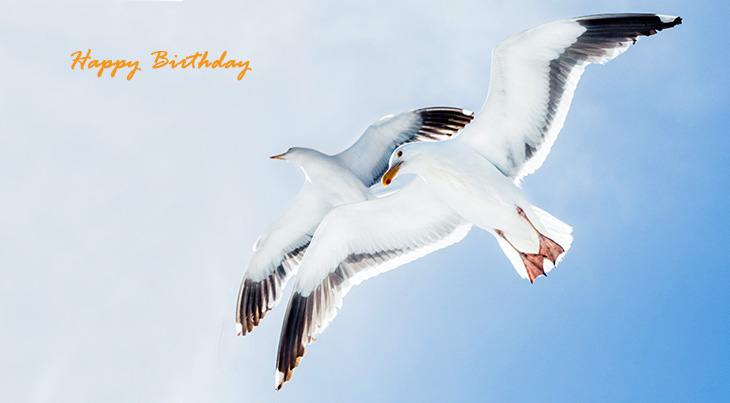 (Seagulls / White Birds Photo: McCall Alexander via Unsplash)
Happy Birthday to everyone celebrating their birthday on March 17!
And remembering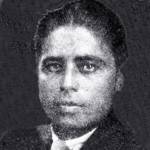 Alfred Newman
Oscar-winning American composer & conductor (Foreign Correspondent; The Hurricane; How the West Was Won; The Mark of Zorro; Tin Pan Alley; All About Eve; With a Song in My Heart; Love is a Many-Splendored Thing; The Diary of Anne Frank; Wuthering Heights) (born Mar. 17, 1900 – died Feb. 17, 1970; age 69). Alfred Newman died of emphysema complications. (A.Newman 1931)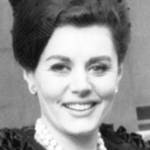 Eunice Gayson (nee Eunice Elizabeth Sargaison)
British movie actress, the first "Bond girl" (Dr. No; From Russia With Love; Melody in the Dark; Light Fingers; Miss Robin Hood; The Ship Was Loaded; The Last Man to Hang; Zarak; The Revenge of Frankenstein; To Have and To Hold; Out of the Clouds) (born Mar. 17 1928 – died June 8 2018; age 90). Cause of death for Eunice Gayson is unknown. (Eunice Gayson 1965 Photo)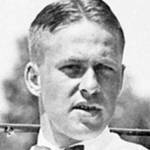 Bobby Jones (nee Robert Tyre Jones Jr.)
World Golf Hall of Fame American golfer with 13 major championship wins from 1923-1930 (5-time U.S. Amateur; 4-time U.S. Open; 3-time The Open Championship; The Amateur Championship), author (Down the Fairway), & golf instruction film host (born Mar. 17, 1902 – died Dec. 18, 1971; age 69). Bobby Jones had syringomyelia before he died. (Bobby Jones 1921 Photo)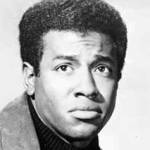 Don Mitchell
American actor of TV series (Mark Sanger on Ironside; Ed Lawrence on Capitol; I Dream of Jeannie; The Fugitive; Insight; The Virginian), TV movies (Short Walk to Daylight; The Return of Ironside), and feature films (Scream Blacula Scream; Perfume) (born Mar. 17, 1943 – died Dec. 8, 2013; age 70). Don Mitchell died of natural causes. (Don Mitchell 1968 The Morning Call Photo)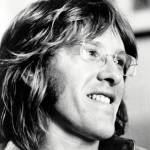 Paul Kantner
American Rock & Roll Hall of Fame singer-songwriter and founding member of Jefferson Airplane (Somebody to Love; White Rabbit), and Jefferson Starship (Runaway) (born Mar. 17, 1941 – died Jan. 28, 2016; age 74). Paul Kantner died from multiple organ failure and septic shock after a heart attack. (Paul Kantner 1975 Photo: Grunt Records)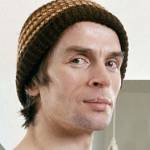 Rudolf Nureyev ("Lord of the Dance")

Soviet Russian-Austrian principal male ballet dancer (Kirov Ballet; Grand Ballet du Marquis de Cuevas; The Royal Ballet),dance partner of Margot Fonteyn, ballet choreographer, and director of the Paris Opera Ballet (born Mar. 17, 1938 – died Jan. 6, 1993; age 54). Rudolf Nureyev died of AIDS complications. (Rudolph Nureyev 1973 Photo: Allan warren)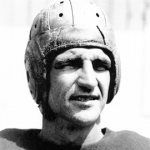 Sammy Baugh (nee Samuel Adrian Baugh; "Slingin' Sammy")
Pro Football Hall of Fame American football player (Washington Redskins), 1937 & 1942 NFL Champion, 1947 & 1948 NFL Player of the Year, and AFL football coach (New York Titans; Houston Oilers) (born Mar. 17, 1914 – died Dec. 17, 2008; age 94). Sammy Baugh had Alzheimer's Disease before he died. (Sammy Baugh 1938 Photo: Tenschert Photo Co.)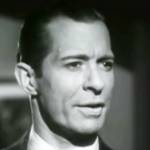 Morgan Conway (nee Sidney Conway)
American movie actor (Dick Tracy vs. Cueball; The Truth About Murder; North of Shanghai; Sued for Libel; Looking For Trouble; Private Detective; The Saint Takes Over; Nurse From Brooklyn; Off the Record; Happy Landing; The Spellbinder; Brother Orchid) (born Mar. 17, 1903 – died Nov. 16, 1981; age 78). Morgan Conway died of lung cancer. (Morgan Conway 1945 Dick Tracy)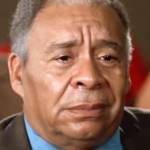 Charles Lampkin
American actor of TV (Frank's Place; The Long, Hot Summer; Mayberry R.F.D.; My Three Sons; Friends; Adam-12; It Takes a Thief; Ben Casey; The F.B.I.; Emergency!; Barnaby Jones) and movies (Five; Hammer; Cocoon; One Man's Way) (born Mar. 17, 1913 – died Apr. 17, 1989; age 76). Cause of death for Charles Lampkin is unknown. (Charles Lampkin 1975 Cornbread, Earl and Me)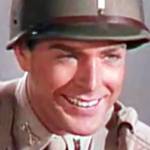 Michael O'Shea
Emmy Award-winning American actor of TV (Denny Davis on It's a Great Life) and movies (Jack London; Lady of Burlesque; Man From Frisco; The Eve of St. Mark; Last of the Redmen; Violence; Circumstantial Evidence; It's a Pleasure; Smart Woman) (born Mar. 17, 1906 – died Dec. 4, 1973; age 67). Michael O'Shea died of a heart attack. (Michael O'Shea 1944 Something For The Boys)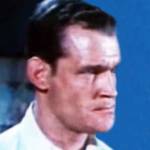 Patrick Allen (nee John Keith Patrick Allen)
British actor of TV (Glencannon; Crane; The Errol Flynn Theatre) and movies (The Long Hall; High Hell; Tread Softly Stranger; The Body Stealers; The Traitors; Dial M for Murder; The Man Who Wouldn't Talk; The Sea Wolves; Night Creatures) (born Mar. 17, 1927 – died July 28, 2006; age 79). Cause of death for Patrick Allen is unknown. (Patrick Allen 1957 The Mark of the Hawk)
*Images are public domain or Creative Commons licensed & sourced via Wikimedia Commons, Vimeo, or Flickr, unless otherwise noted*