March 17th Birthdays
If you were born on March 17th, you're a St. Patrick's Day baby and you share a celebrity birthday with these famous people: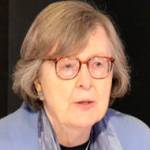 Penelope Lively is 90 (nee Penelope Margaret Low)

English Booker Prize-winning novelist (Moon Tiger; The Road to Lichfield; How It All Began; According to Mark; Passing On; City of the Mind) and Carnegie Medal-winning children's fiction writer (A Stitch in Time; The Ghost of Thomas Kempe), born March 17, 1933. (Penelope Lively 2013 Photo: Miyagawa)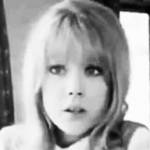 Pattie Boyd is 79 (nee Patricia Anne Boyd)
English photographer, fashion model (Vogue), actress (A Hard Day's Night) and author (Wonderful Tonight: George Harrison, Eric Clapton, and Me), ex-wife of George Harrison & Eric Clapton, she inspired the song Layla, born March 17, 1944. (Pattie Boyd 1964 A Hard Day's Night Trailer)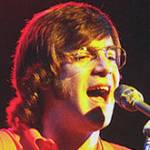 John Sebastian is 79

American Songwriter's Hall of Fame musician, singer (Welcome Back; Lovin' You), & founding member of Rock & Roll Hall of Fame band The Lovin' Spoonful (Do You Believe in Magic; Summer in the City; Daydream), born March 17, 1944. (John Sebastian 1974 Photo: Jim Summaria)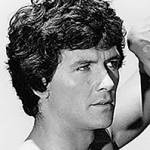 Patrick Duffy is 74 (partner of Lind Purl; uncle of Barry Zito)
American director, host & actor of TV (Bobby Ewing on Dallas & Knots Landing; Frank Lambert on Step by Step & ABC TGIF; Stephen Logan on The Bold and the Beautiful; Man from Atlantis; Bingo America) and movies (You Again), born March 17, 1949. (Patrick Duffy 1977 Man From Atlantis Photo: NBC TV)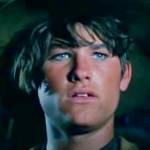 Kurt Russell is 72 (son of Bing Russell; ex of Season Hubley)
American actor of TV (The Travels of Jaimie McPheeters; Elvis) & movies (The Computer Wore Tennis Shoes; Silkwood; Escape from New York; Tequila Sunrise; Backdraft; Dreamer; Stargate; Miracle; Poseidon; The Barefoot Executive), born March 17, 1951. Partner of Goldie Hawn. (Kurt Russell 1969 Daniel Boone)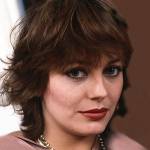 Lesley-Anne Down is 69 (married Don E. Fauntleroy; ex of William Friedkin)
English actress of TV (Upstairs, Downstairs; Olivia on Sunset Beach; Jacqueline on The Bold and the Beautiful; Dallas) & film (The First Great Train Robbery; Hanover Street; The Betsy; The Pink Panther Strikes Again) born March 17, 1954. Ex-partner of Bruce Robinson. (Lesley-Anne Down 2014 : Allan warren)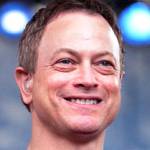 Gary Sinise is 68
Emmy-winning American musician, producer, narrator & actor of TV (Mac Taylor on CSI: NY; Criminal Minds: Beyond Borders; The Stand; 13 Reasons Why) and movies (Forrest Gump; Apollo 13; Ransom; Jack the Bear), born March 17, 1955. (Gary Sinise 2008 Photo: Lance Cpl. Monty Burton / U.S. Marines)
Paul Overstreet is 68
Grammy Award-winning American country music singer (Daddy's Come Around; Seein' My Father in Me; Love Helps Those; Richest Man on Earth; Heroes; I Won't Take Less Than Your Love) and songwriter (A Long Line of Love; Some Beach; When You Say Nothing at All), born March 17, 1955.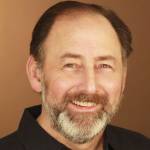 Arye Gross is 63
American actor of stage, TV (Adam Green on Ellen; Castle; Wildfire; Diagnosis Murder; The Practice; The Riches; Medium; Six Feet Under), movies (The Experts; Coupe de Ville; Hexed; Tequila Sunrise; For the Boys; Just One of the Guys; Soul Man; The Lady Killers) born March 17, 1960. (Arye Gross 2016 Photo)
Casey Siemaszko is 62 (nee Kazimierz A. Siemaszko; brother of Nina Siemaszko)
American voice over artist & actor of TV (NYPD Blue; Damages; Storm of the Century; St. Elsewhere) and movies (Three O'Clock High; Young Guns; Of Mice and Men; Secret Admirer; Back to the Future films; Stand by Me; Milk Money), born March 17, 1961.
Rob Lowe is 59 (nee Robert Hepler Lowe; brother of Chad Lowe)
American former teen idol, actor of TV (The West Wing; Brothers & Sisters; Parks and Recreation; The Grinder; Code Black) and films (Youngblood; The Outsiders; About Last Night…; St. Elmo's Fire; Sex Tape; Austin Powers in Goldmember), born March 17, 1964. (Rob Lowe 1989 Photo: Alan Light)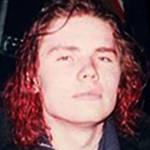 Billy Corgan is 56 (nee William Patrick Corgan Jr.)
American guitarist, record producer, songwriter, lead singer & founding member of The Smashing Pumpkins (1979; Bullet With Butterfly Wings; Thirty-Three; Ava Adore; Perfect; Stand Inside Your Love; Today; Zero; Tarantula; Tonight Tonight), born March 17, 1967. (Billy Corgan 1992: Graham Racher)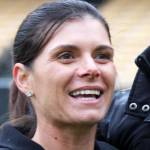 Mia Hamm is 51 (nee Mariel Margaret Hamm; married Nomar Garciaparra)
World & National Soccer Halls of Fame American team player, American 2-time Olympic gold medalists (1996 & 2004) and FIFA Women's World Cup champions (1991 & 1999), 2001 & 2002 FIFA World Player of the Year, born March 17, 1972. (Mia Hamm 2010 Photo: Rob Poetsch)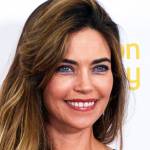 Amelia Heinle is 50 (married Thad Luckinbill; ex of Michael Weatherly)
American actress of TV (Victoria Newman Abbott on The Young and the Restless; Mia Saunders on All My Children; Stephanie Brewster on Loving) & films (The Limey; Liar's Poker; At Sachem Farm; Sally Hemings: An American Scandal), born March 17, 1973. (Amelia Heinle 2014 Photo: Mingle Media TV)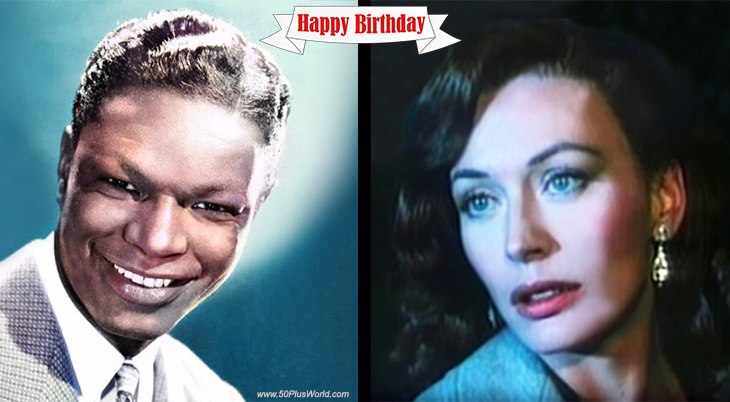 (Nat King Cole 1947: GAC [colorized] | Lesley-Anne Down 1985 Arch of Triumph)
Happy Birthday to everyone celebrating their birthday on March 17th!
Remember These March 17th Famous Birthdays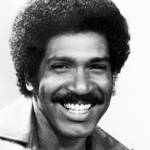 Adam Wade (nee Patrick Henry Wade)
American singer (Ruby; The Writing on the Wall; Take Good Care of Her; As If I Didn't Know; Tell Her For Me; Rain From the Skies; I Can't Help It), actor and host of television (Search for Tomorrow; Musical Chairs; Tony Orlando and Dawn) & films (Claudine; Texas Lightning) (born Mar. 17, 1935 – died July 7, 2022; age 87). (Adam Wade 1975 Musical Chairs Photo: CBS)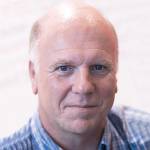 Peter Robinson
Canadian Anthony & Macavity Award-winning mystery novelist (Caedmon's Song), creator of the Inspector Alan Banks series (Gallows View, Innocent Graves, In a Dry Season, Watching the Dark, Cold is the Grave; Many Rivers to Cross; Wednesday's Child) (born Mar. 17, 1950 – died Oct. 4, 2022; age 72). (Peter Robinson 2010 Photo: Georges Seguin)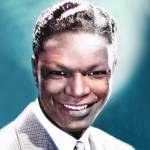 Nat King Cole (nee Nathaniel Adams Coles; father of Natalie Cole)
Rock and Roll Hall of Fame American singer (The Christmas Song; Ramblin' Rose; Mona Lisa; Those Lazy-Hazy-Crazy Days of Summer; [I Love You] For Sentimental Reasons; Nature Boy; Too Young), host & performer of TV & films (China Gate; Cat Ballou) (born Mar. 17, 1919 – died Feb. 15, 1965; age 45). Nat King Cole died of lung cancer. (Nat King Cole 1946: GAC [colorized])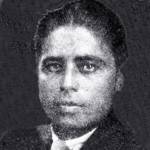 Alfred Newman (father of David, Thomas & Maria Newman);
Oscar-winning American composer & conductor (Foreign Correspondent; The Hurricane; How the West Was Won; The Mark of Zorro; Tin Pan Alley; With a Song in My Heart; All About Eve; Love is a Many-Splendored Thing; Wuthering Heights; The Diary of Anne Frank) (born Mar. 17, 1900 – died Feb. 17, 1970; age 69). Brother of Emil & Lionel Newman; uncle of Randy Newman. (Newman 1931)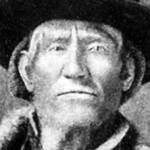 Jim Bridger (nee James Felix Bridger; "Old Gabe")
American Old West frontiersman, rifleman, hunter, trapper, businessman (Rocky Mountain Fur Company; Fort Bridger on the Oregon Trail), 1860s Army scout, wilderness guide (Stansbury Expedition / Bridger Pass), explorer (Yellowstone; Great Salt Lake; Jackson Hole; Pierre's Hole), & storyteller (born Mar. 17, 1804 – died July 17, 1881; age 77). (Jim Bridgerc. 1876)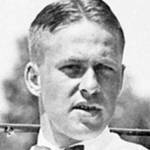 Bobby Jones (nee Robert Tyre Jones Jr.)
World Golf Hall of Fame American golfer with 13 major championship wins from 1923-1930 (5-time U.S. Amateur; 4-time U.S. Open; 3-time The Open Championship; The Amateur Championship), author (Down the Fairway), golf instruction film host, and WWII US Air Force Lt. Col. intelligence officer (born Mar. 17, 1902 – died Dec. 18, 1971; age 69). (Bobby Jones 1921 Photo)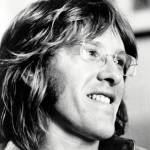 Paul Kantner
American Rock & Roll Hall of Fame singer-songwriter and founding member of Jefferson Airplane (Somebody to Love; White Rabbit), and Jefferson Starship (Runaway; Sara; It's Not Enough; Miracles) (born Mar. 17, 1941 – died Jan. 28, 2016; age 74). Paul Kantner died from multiple organ failure and septic shock after a heart attack. (Paul Kantner 1975 Photo: Grunt Records)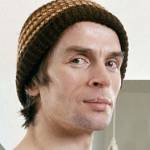 Rudolf Nureyev ("Lord of the Dance"; partner of Erik Bruhn, Robert Tracy)

Soviet Russian-Austrian principal male ballet dancer (Kirov Ballet; Grand Ballet du Marquis de Cuevas; The Royal Ballet),dance partner of Margot Fonteyn, ballet choreographer, and director of the Paris Opera Ballet (born Mar. 17, 1938 – died Jan. 6, 1993; age 54). Rudolf Nureyev died of AIDS complications. (Rudolph Nureyev 1973 Photo: Allan warren)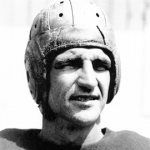 Sammy Baugh (nee Samuel Adrian Baugh; "Slingin' Sammy")
Pro Football Hall of Fame American football player (Washington Redskins), 1937 & 1942 NFL Champion, 1947 & 1948 NFL Player of the Year, and AFL football coach (New York Titans; Houston Oilers) (born Mar. 17, 1914 – died Dec. 17, 2008; age 94). Sammy Baugh had Alzheimer's Disease before he died. (Sammy Baugh 1938 Photo: Tenschert Photo Co.)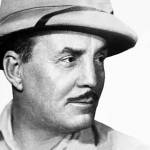 Frank Buck (ex of Lillian West)
American animal collector (San Diego Zoo) & hunter, writer, film producer, director, & actor (All in a Lifetime; Bring 'Em Back Alive; Wild Cargo; Fang and Claw; Tim Thompson in the Jungle; Jungle Menace; Animals Are Like That), and performer (Ringling Bros. and Barnum & Bailey Circus; 1939 World's Fair) (born Mar. 17, 1884 – died Mar. 25, 1950; age 66). (Frank S. Buck 1939)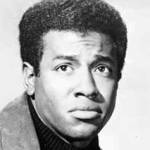 Don Mitchell (ex of Judy Pace)
American actor of TV series (Mark Sanger on Ironside; Ed Lawrence on Capitol; I Dream of Jeannie; The Fugitive; Insight; The Virginian), TV movies (Short Walk to Daylight; The Return of Ironside), and feature films (Scream Blacula Scream; Perfume) (born Mar. 17, 1943 – died Dec. 8, 2013; age 70). Don Mitchell died of natural causes. (Don Mitchell 1968 The Morning Call Photo)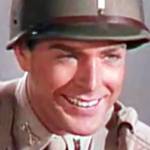 Michael O'Shea (married Virginia Mayo)
Emmy Award-winning American actor of TV (Denny Davis on It's a Great Life) and movies (Jack London; Lady of Burlesque; Man From Frisco; The Eve of St. Mark; Last of the Redmen; Violence; Circumstantial Evidence; It's a Pleasure; Smart Woman) (born Mar. 17, 1906 – died Dec. 4, 1973; age 67). Michael O'Shea died of a heart attack. (Michael O'Shea 1944 Something For The Boys)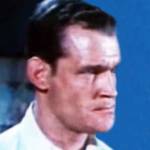 Patrick Allen (nee John Keith Patrick Allen; married Sarah Lawson)
British actor of TV (Glencannon; Crane; The Errol Flynn Theatre) and movies (The Long Hall; High Hell; Tread Softly Stranger; The Body Stealers; The Traitors; Dial M for Murder; The Man Who Wouldn't Talk; The Sea Wolves; Night Creatures) (born Mar. 17, 1927 – died July 28, 2006; age 79). Cause of death for Patrick Allen is unknown. (Patrick Allen 1957 The Mark of the Hawk)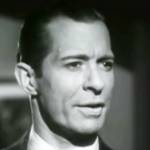 Morgan Conway (nee Sidney Conway)
American movie actor (Dick Tracy vs. Cueball; The Truth About Murder; North of Shanghai; Sued for Libel; Looking For Trouble; Private Detective; The Saint Takes Over; Nurse From Brooklyn; Off the Record; Happy Landing; The Spellbinder; Brother Orchid) (born Mar. 17, 1903 – died Nov. 16, 1981; age 78). Morgan Conway died of lung cancer. (Morgan Conway 1945 Dick Tracy)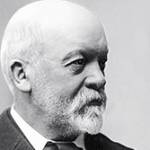 Gottlieb Daimler ("father of the motorcycle")
German designer & mechanical engineer, pioneering inventor of small, high speed internal combustion engines for automobiles, motorcycles (Reitwagen), & boats, and automobile manufacturer (cofounder with Wilhelm Maybach of Daimler Motors Corporation), (born Mar. 17, 1834 – died Mar. 6, 1900; age 65). (Gottlieb Daimler 1890s)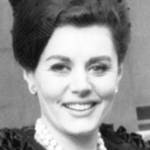 Eunice Gayson (nee Eunice Elizabeth Sargaison)
British movie actress, the first "Bond girl" (Sylvia Trench in Dr. No & From Russia With Love; Melody in the Dark; Light Fingers; Miss Robin Hood; The Ship Was Loaded; The Last Man to Hang; Zarak; The Revenge of Frankenstein; To Have and To Hold; Out of the Clouds; Dance Little Lady; Dance Hall) (born Mar. 17, 1928 – died June 8, 2018; age 90). (Eunice Gayson 1965 Photo)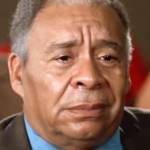 Charles Lampkin
American actor of TV (Frank's Place; The Long, Hot Summer; Mayberry R.F.D.; My Three Sons; Friends; Adam-12; It Takes a Thief; Ben Casey; The F.B.I.; Emergency!; Barnaby Jones) and movies (Five; Hammer; Cocoon; One Man's Way) (born Mar. 17, 1913 – died Apr. 17, 1989; age 76). Cause of death for Charles Lampkin is unknown. (Charles Lampkin 1975 Cornbread, Earl and Me)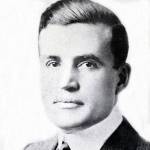 Rockcliffe Fellowes (ex of Lucile Watson)
Canadian actor beginning in silent films (The Charlatan; Outside the Law; Flapper Wives; Back Page; Monkey Business; Ladies of the Big House; The Vice Squad; The Understanding Heart; The Satin Woman; The Crystal Cup; The Third Degree; Rocking Moon; Without Mercy; The Border Legion; Penrod and Sam) (born Mar. 17, 1883 – died Jan. 28, 1950; age 60). (Rockliffe Fellowes 1920)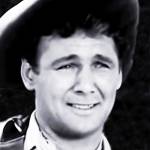 Don Kelly (nee Donald Patrick Kelly; aka Don O'Kelly)
American WWII veteran, actor of TV (77 Sunset Strip; Lawman; Bat Masterson; Maverick; Death Valley Days) and films (Tank Battalion; The Hostage; The Notorious Mr. Monks; Frontier Uprising; The Crooked Circle; Bombers B-52; The Big Land; Shootout at Big Sag) (born Mar. 17, 1924 – died Oct. 2, 1966; age 42). Don Kelly died of stomach cancer. (Don Kelly 1960 Tombstone Territory)
*Images are public domain or Creative Commons licensed & sourced via Wikimedia Commons, Vimeo, or Flickr, unless otherwise noted*